all photos by @allliiibaba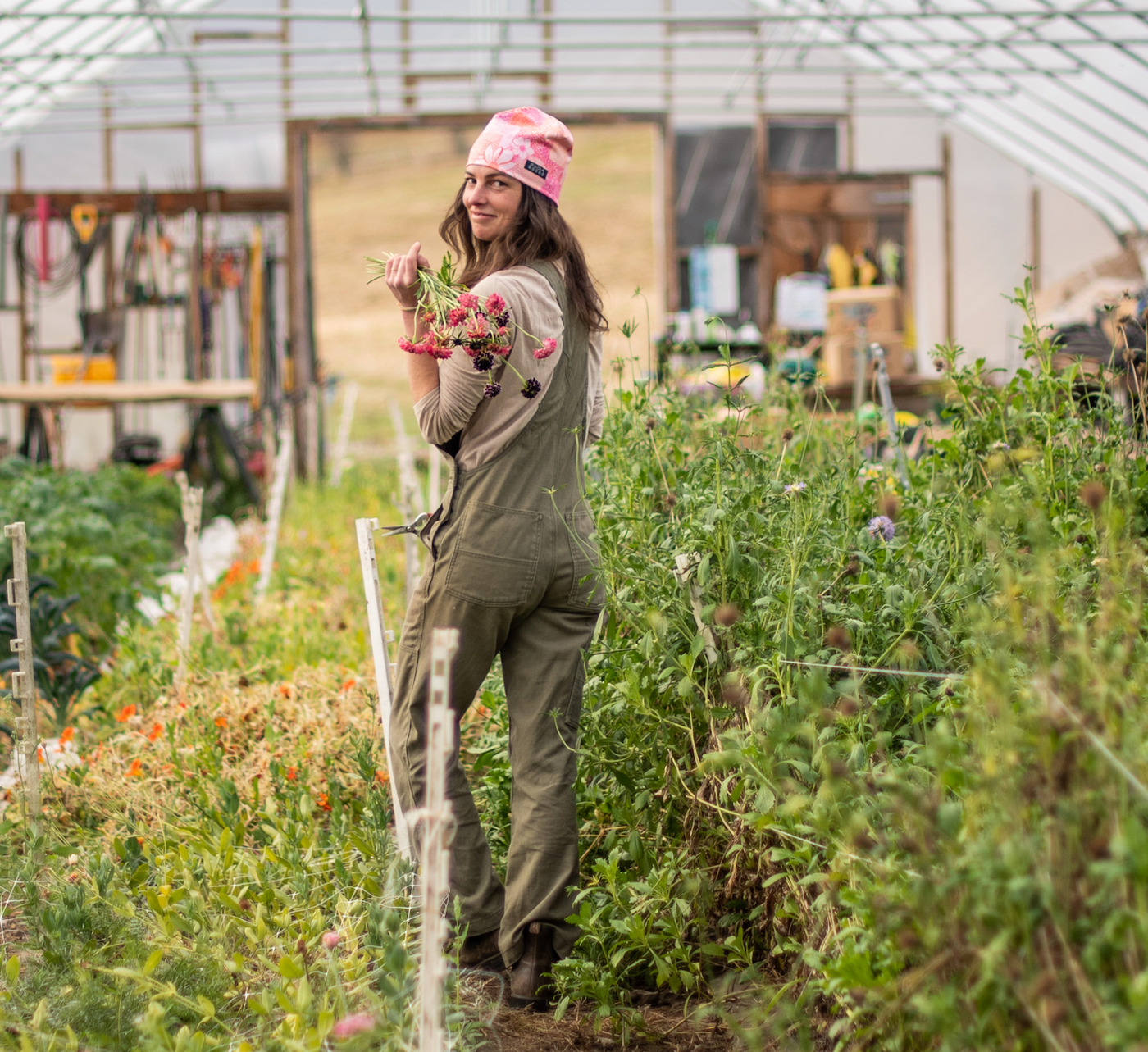 Behind the scenes with
Stitchdown Farm
Woman-owned & operated family farm, Stitchdown Farm, grows all of its flowers chemical-free in Bethel, Vermont. They run a weekly Flower Club throughout the spring & summer months, create bespoke floral designs for weddings and events, and sell seed packets (poppy and a variation for cooler temps!) along with flower-power merch on their site.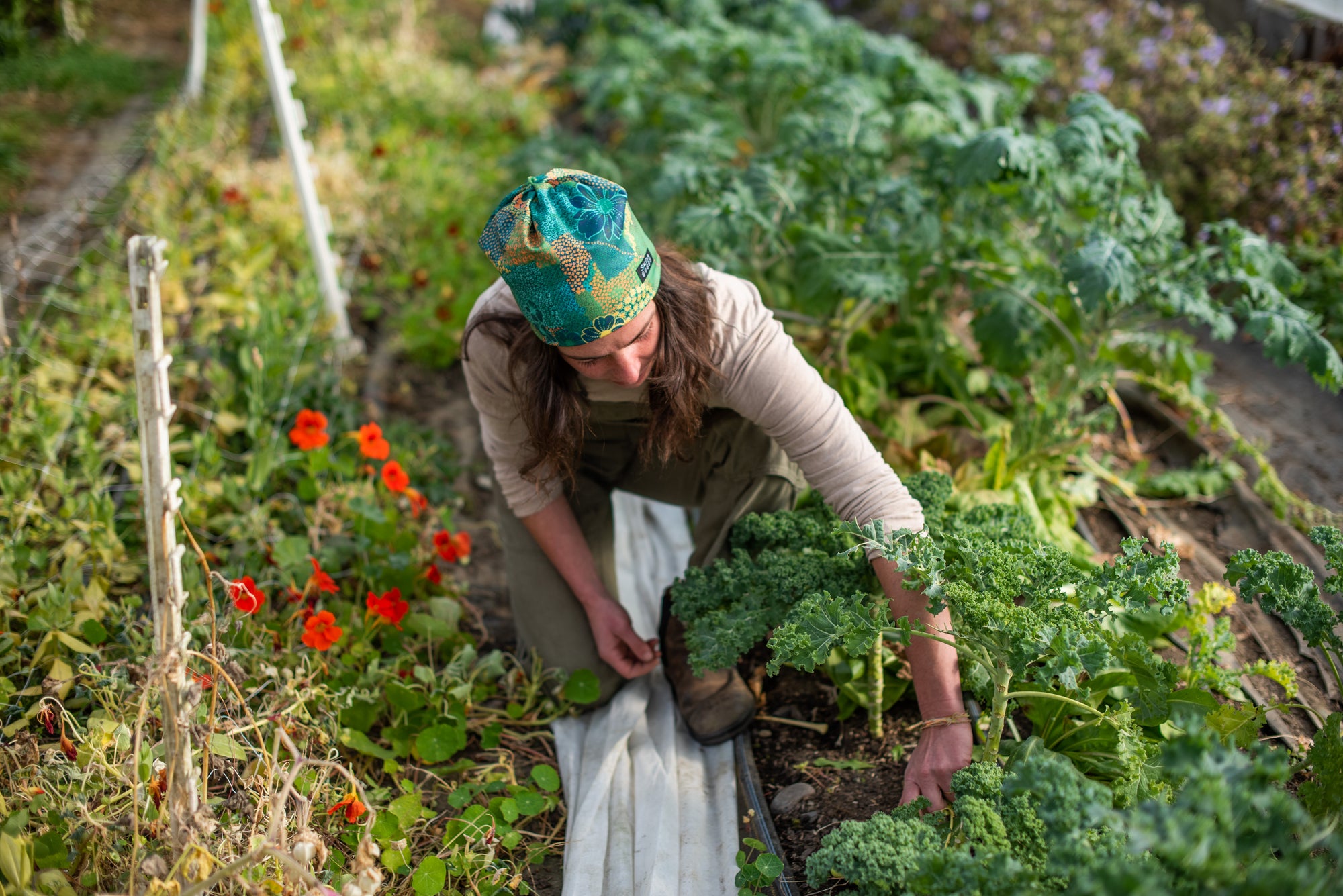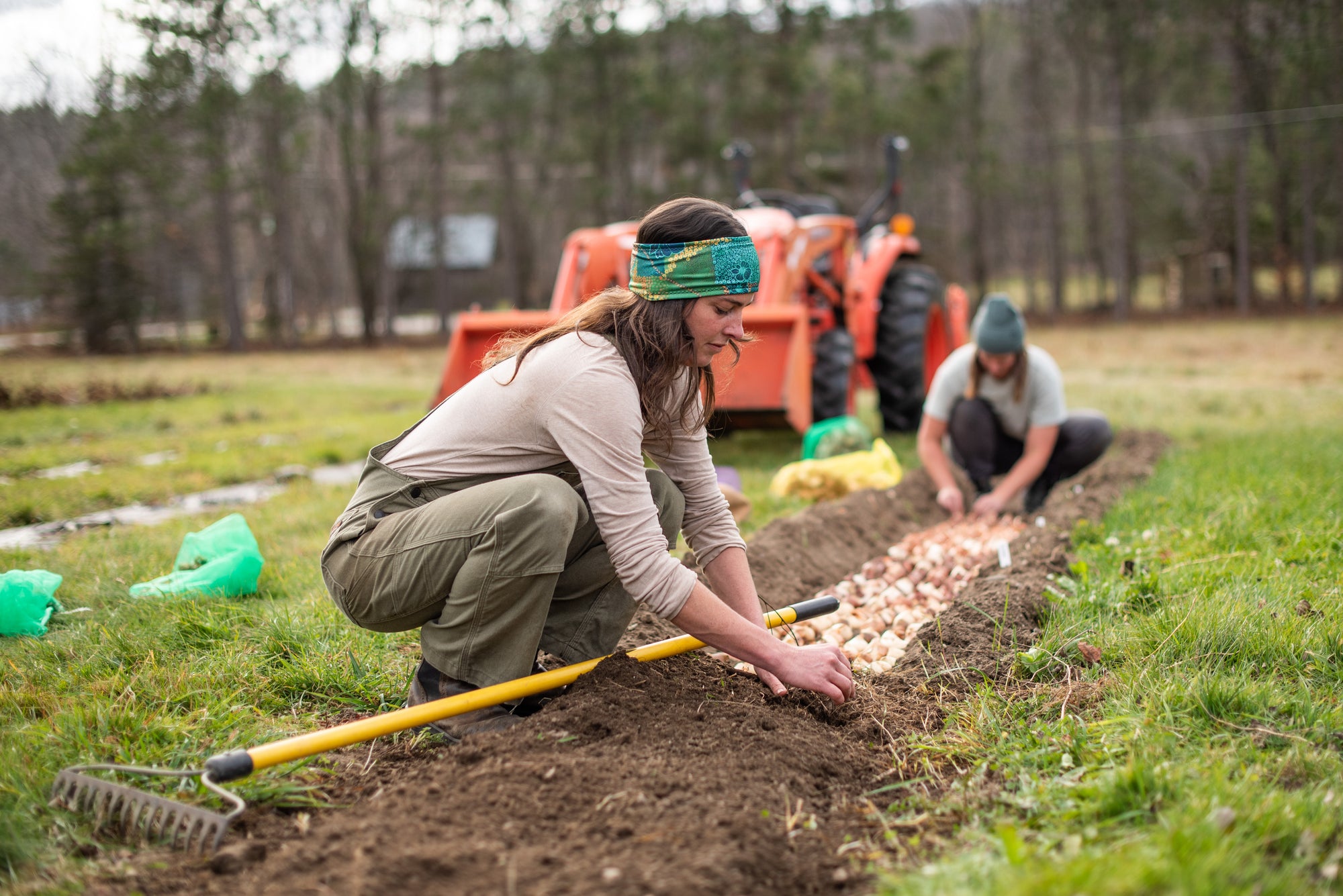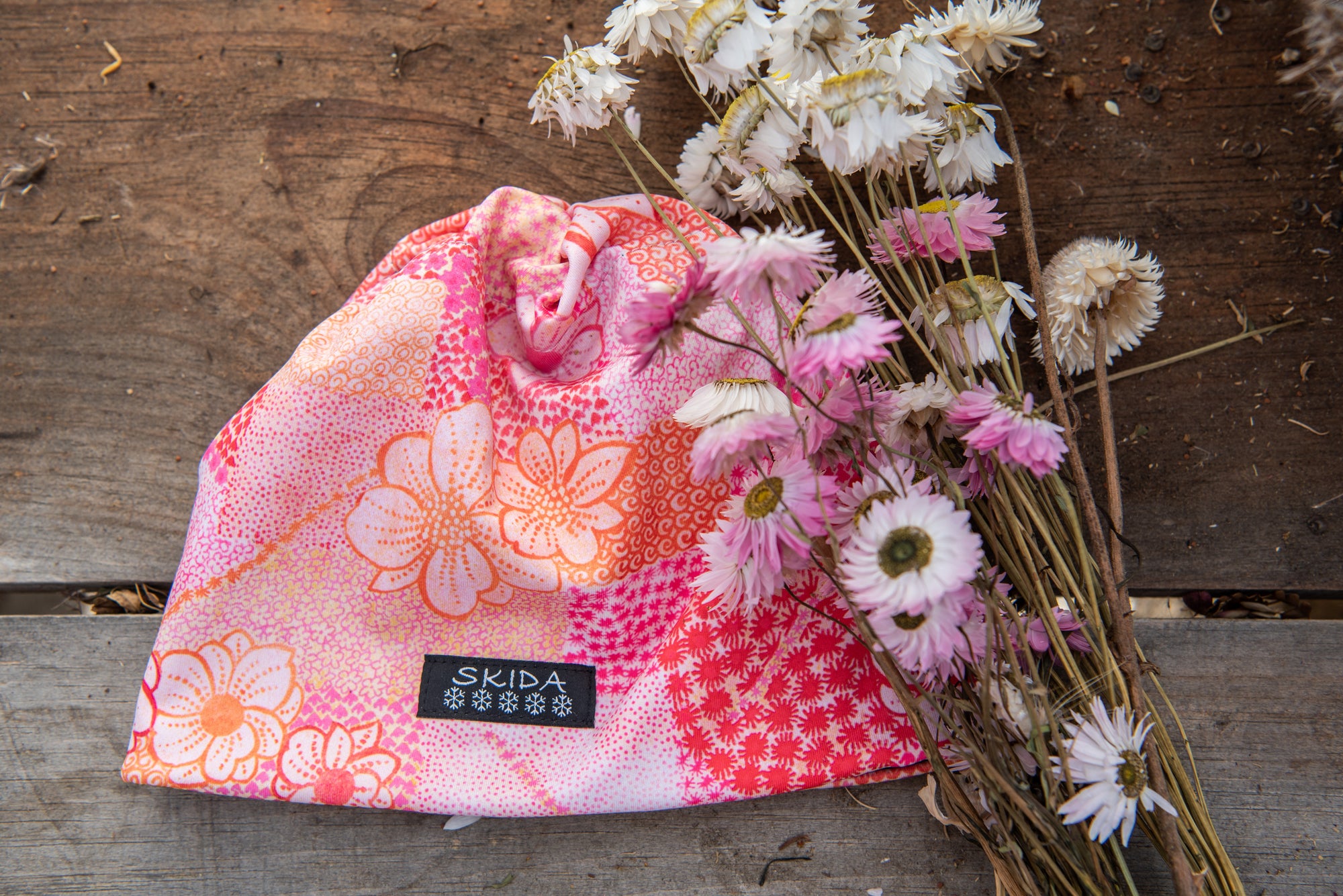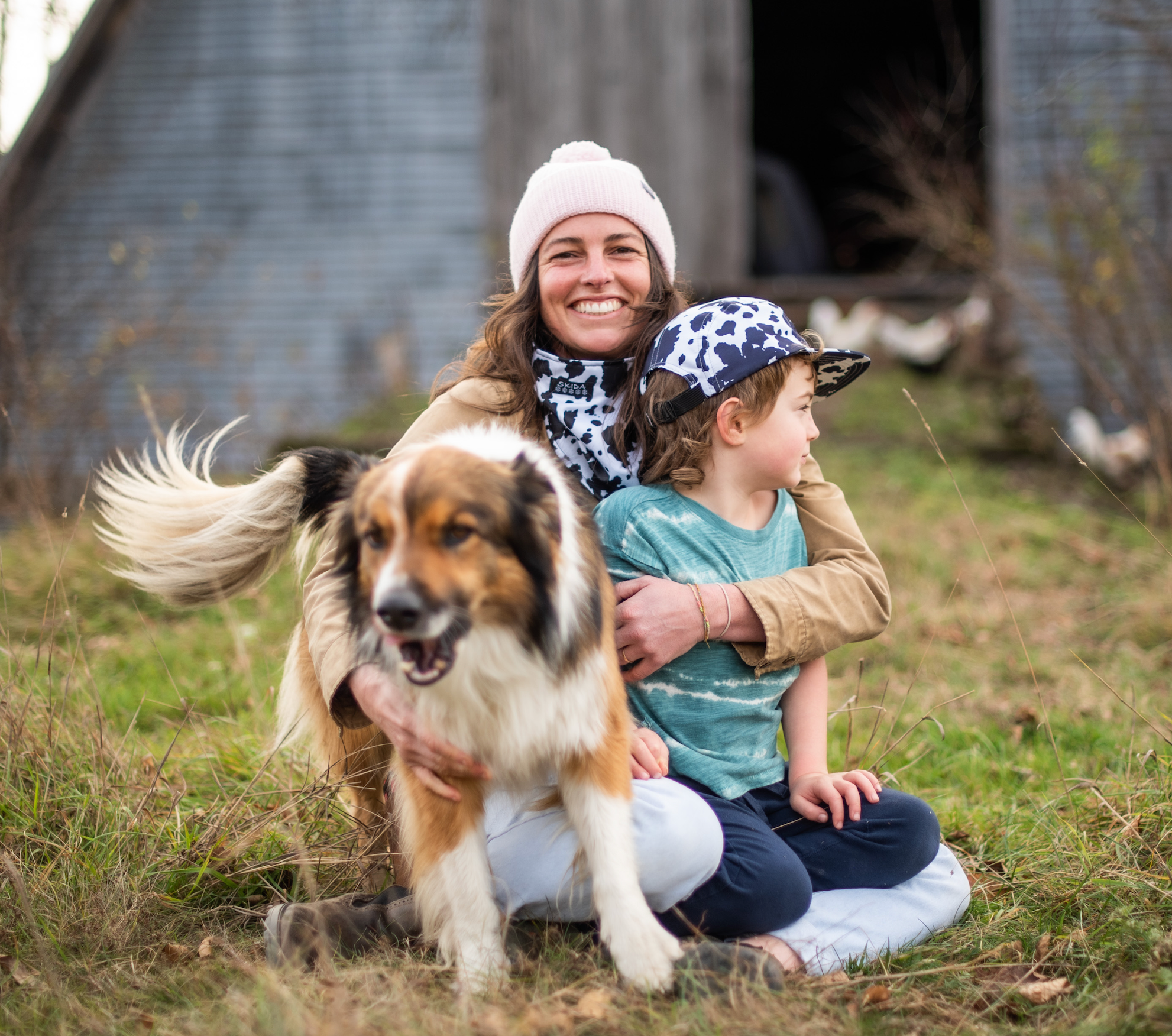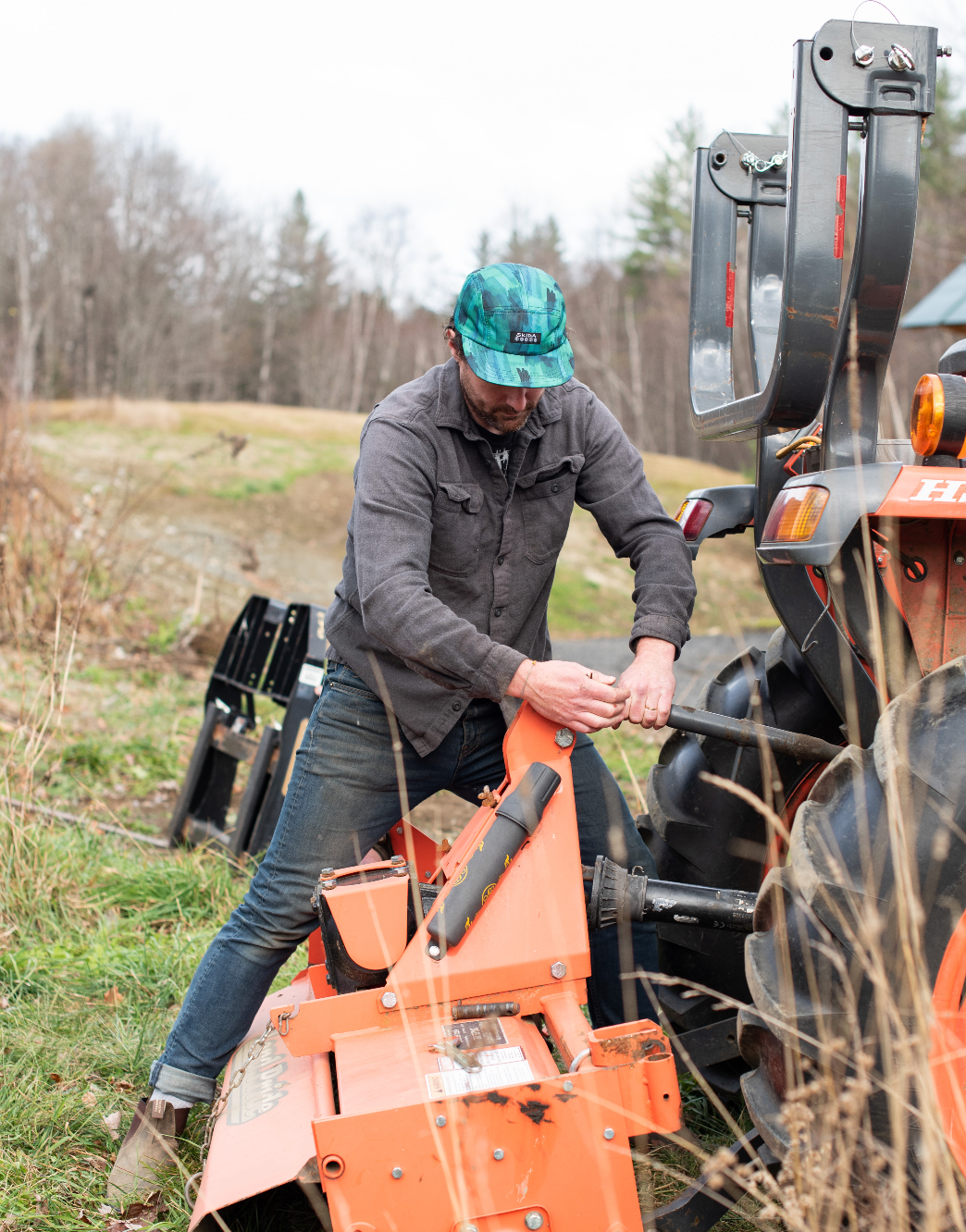 Flowers as food
Tell us about Stitchdown Farm. How did it come to be?
Our farming origin story started with a long and circuitous road to understanding nutrition, food, food systems, and our relationship to health and purpose.

Stitchdown Farm version 1.0 started as a small diversified vegetable operation in Vashon Island. We grew primarily for restaurants and a CSA where I would drive around the island hand delivering their shares.

The following year we moved again, eager to find our forever farm that we could steward, love and invest in long term. We chose Vermont and found the land we had dreamed of stewarding in Bethel. We saw a lack of flower growers in the state and a need to shift the industry away from imported chemically laden blooms as a florist standard.

Though my farming love began as a food based motivation, my appreciation for flowers grows
with every season I spend with them. We have furthermore come to the conclusion that flowers
are food. Flowers feed us emotionally and aesthetically, filling our eyes and overflowing our
senses.

Also, you can literally eat a lot of them, and they are delicious.
How did you switch from growing veggies to flowers? Was it similar or different?
My first year I more or less treated them like vegetables which I quickly learned they are very much more particular than vegetables so at every individual flowers seeding, soil prepping, transplanting, feeding, watering, trellising, harvesting and storage moment in the process would look up its specific needs in the book "Specialty Cut Flowers" by Armitage and Laushman. It was a long and tedious process but also it was the most accessible and comprehensive resource I could find at the time. I would also reach out to mentors in the area, specifically Stacy and John at Broadturn Farm in Maine and Liz Krieg of Maple Flower Farm who also lives here in Bethel have been hugely generous withtheir knowledge and support.
Can you walk us through the ways you put together an arrangement?
My favorite and most luxurious way to put together an arrangement is to walk around the fields
looking for shapes and colors that inspire me and once I find that first muse of a branch or
bloom I build from there.

A lot of my design work includes foraged pasture blooms and foliage that I gather from our
fields. I love so many of the "weeds" that grow on roadsides and I am known to pull over to cut armloads of the invasive grasses that are along the highways. I have a few favorite fern patches on the property I watch diligently waiting for the week they turn a pale golden, and I often have my crew scope out new hotspots along our creekbed that have an abundance of
wild clematis to harvest.

I think in a traditional florist practice these foliages and textures would be unusual to use. But
since I was never formally trained in the industry I get to play and experiment. There is a
freedom with the creativity of not knowing what you are doing.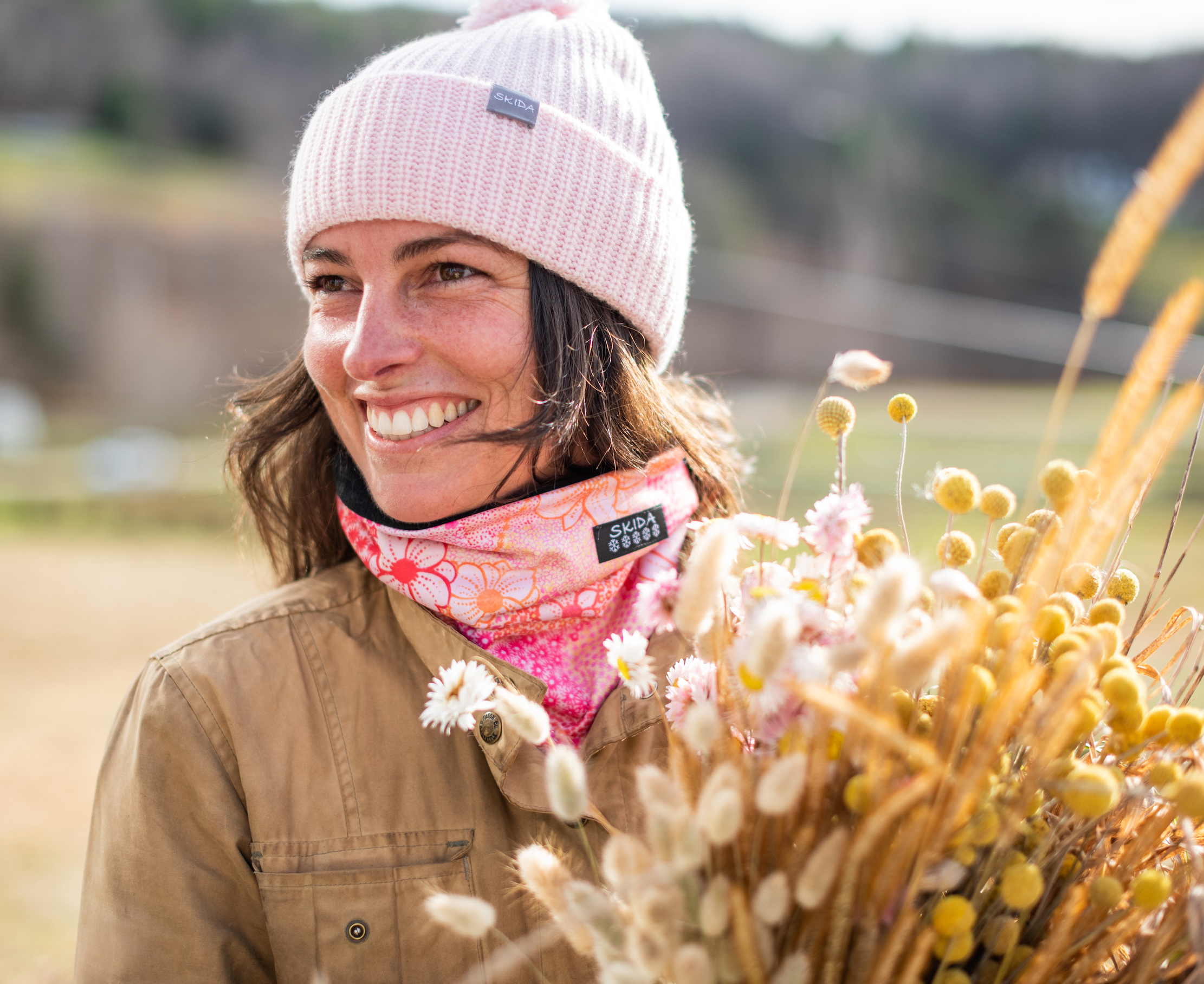 Appreciating the impermanence
"Part of the beauty of how much joy flowers spark, especially in the spring is because we have gone without them for so long. I would love a steady stream of flowers year-round, but I also think there is a special alchemy in not having flowers grace us with their presence all of the time. It gives us a chance to miss them and become more grateful for their beauty and the way they make us feel."
-Rita, Owner of Stitchdown Farm
I hear Stitchdown is family operated? How does your family pitch in?
Andrew tends to the perennial systems and livestock on the farm. He manages the pastures and woodland stewarding, the growing number of chickens that exist up in the barn, and the pigs that we raise for meat. He is our resident "groundskeeper", a name he coined himself that pretty much sums up what it takes to maintain this large, very old farm and its structures. While I am full-time in the fields, he is full-time running his graphic design business Farmrun which manages our branding and marketing department and does design for businesses all around the state.
Francis, our 5-year-old is finally at an age where I can proudly say he is sometimes occasionally a little bit helpful. He has grown up in the fields with us, and the balance of running the farm and tending to the fields along with raising a child are massively difficult. He pitches in with all things, watering, weeding, planting, harvesting, etc, all for short periods of time, often wanting to talk about trucks and always will either find a way to make me want to rip my hair out or make me smile.
The farm family also consists of the rolling crew of amazing friends and community, new and old, that roll through here throughout the season to make this multifarious beast of a farm run.
Any advice for novice gardeners?
Oof...so many lessons learned. If you are just starting out and want to grow diversified flowers at a production scale I would lightly recommend investing in perennials and making sure you set them up for success early on. If you plant a nice big bed of columbine, peonies, or lupin early in your pursuits they will be the gift that keeps on giving in the form of early springblooms that you can enjoy while you wait for your annuals to begin blooming. But make sure you keep them weeded and watered while they get established so you don't lose a giant bed of them and all of that investment in a spring drought. For example... :-)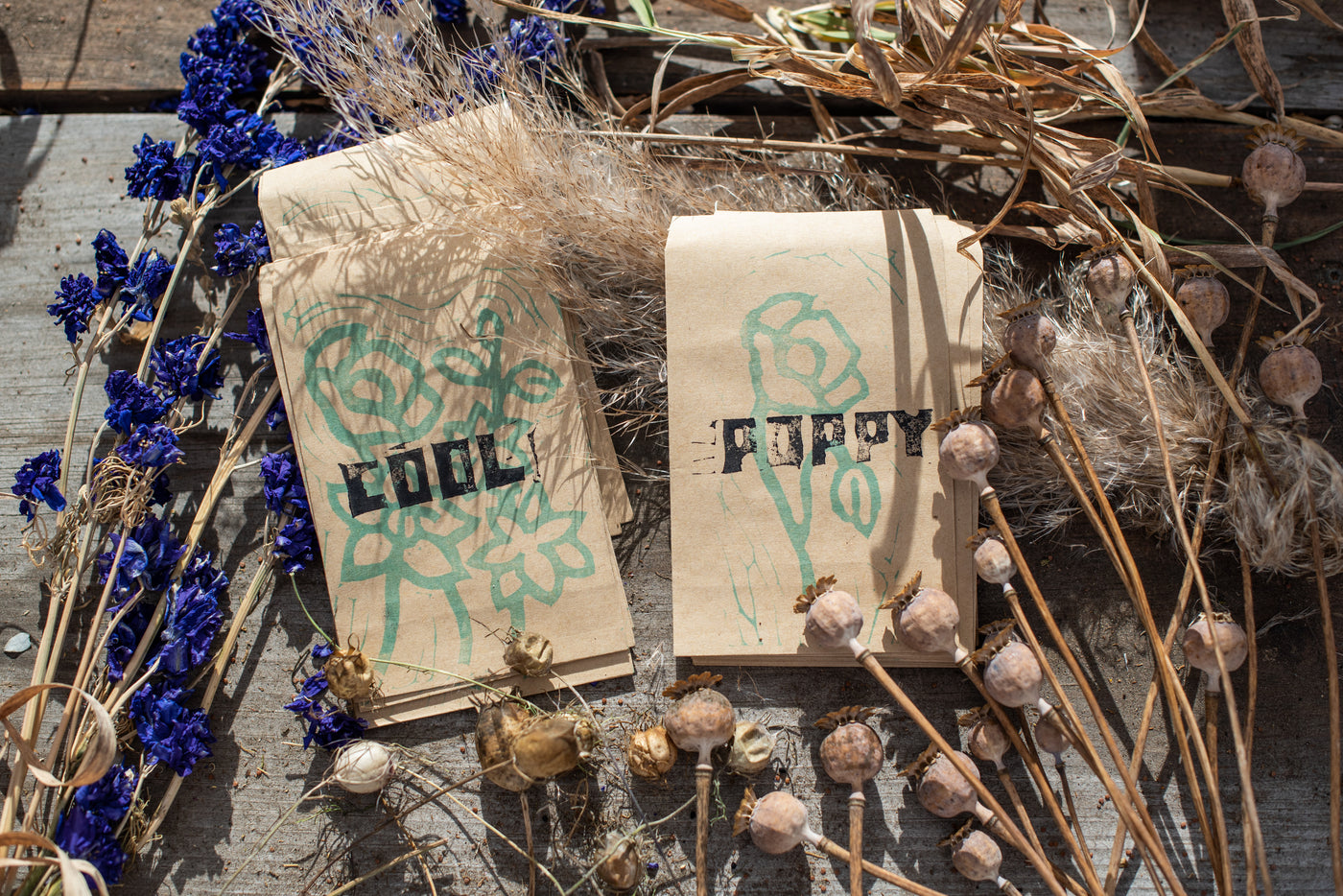 Support local, grow local
Stitchdown Farm now offers seeds so we can all try our hand at gardening! Available in a mix of Poppies and a mix of mix of Larkspur, Nigella and English Poppies.
Check out the full collection: