Photos by brooks curran /📍Hardwick, Vermont
How to Wash Your Bike 🚲
It's full-blown mud season in Vermont and that means our beloved bikes are getting a lil' more wear and tear than usual. Routine bike maintenance and washing your bike after a long day of riding muddy gravel roads can increase its longevity and performance long term. Read on for some basic steps to wash your bike!
here's what you'll need:
Two buckets
Mild dish soap (we like to use Dawn!)
Water source: hose, spray bottle, shower
Chain lube
Sponge for the frame
Microfiber or soft towel
Degreaser (optional)
Scrub brush for the drivetrain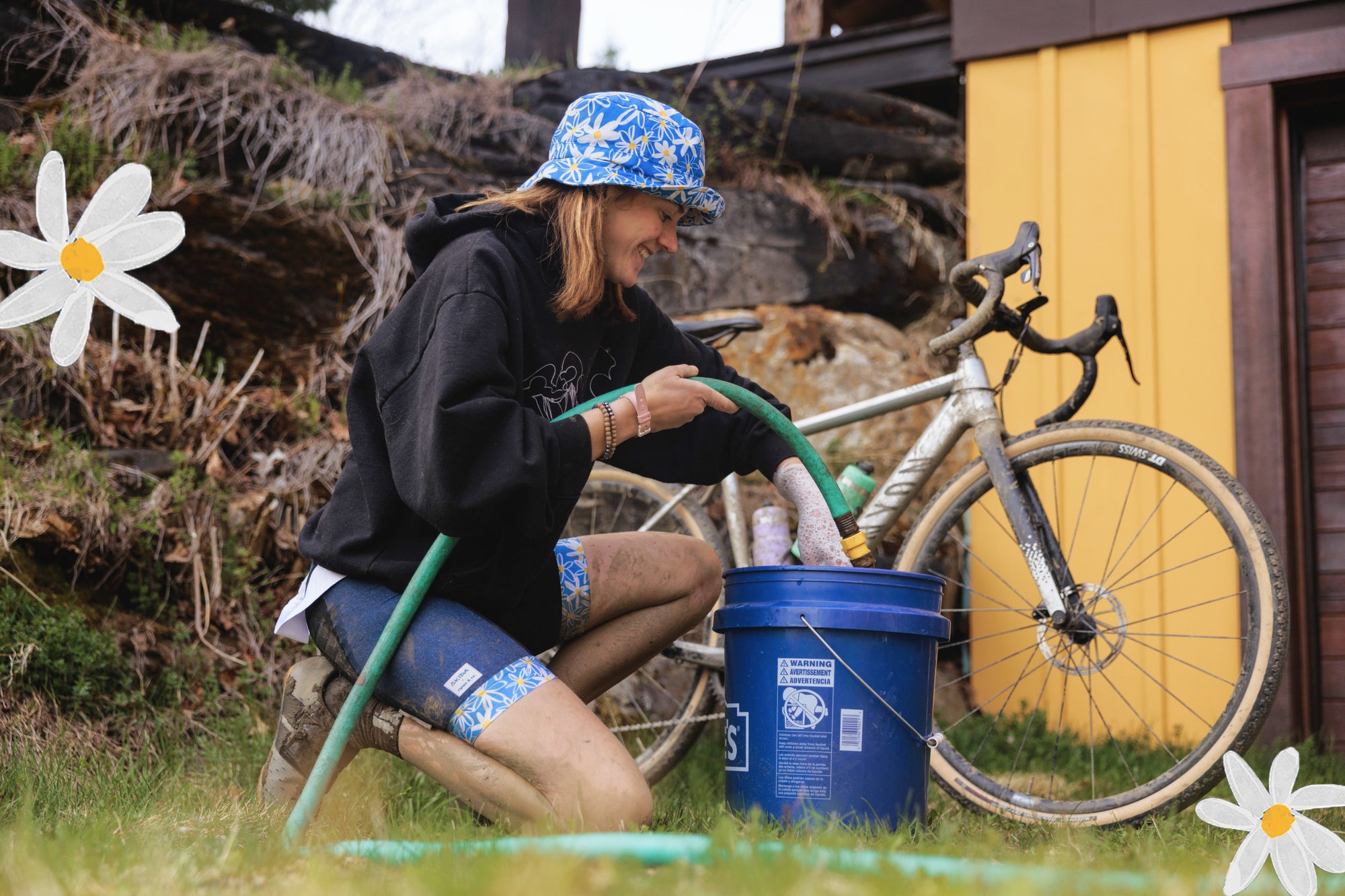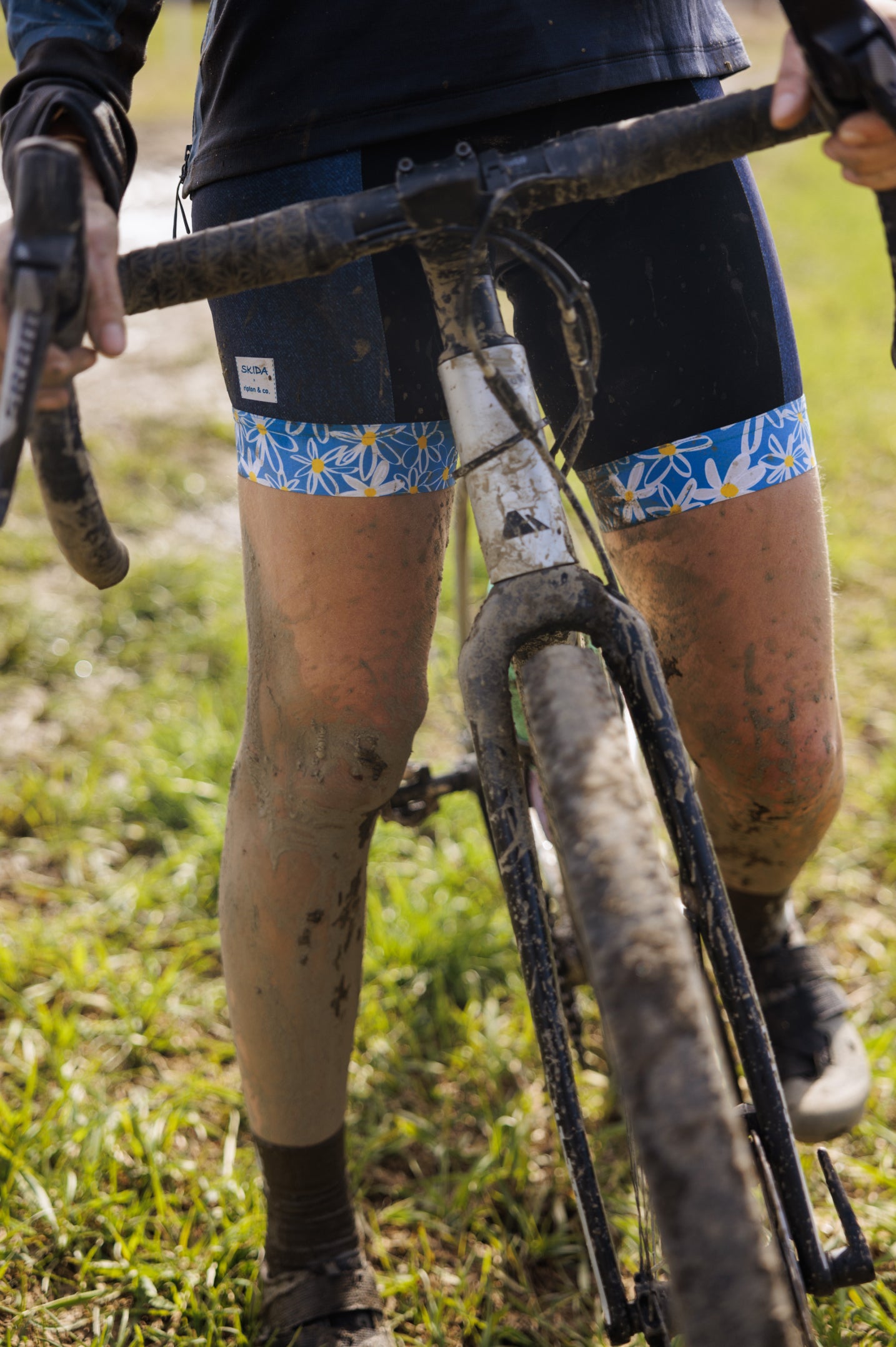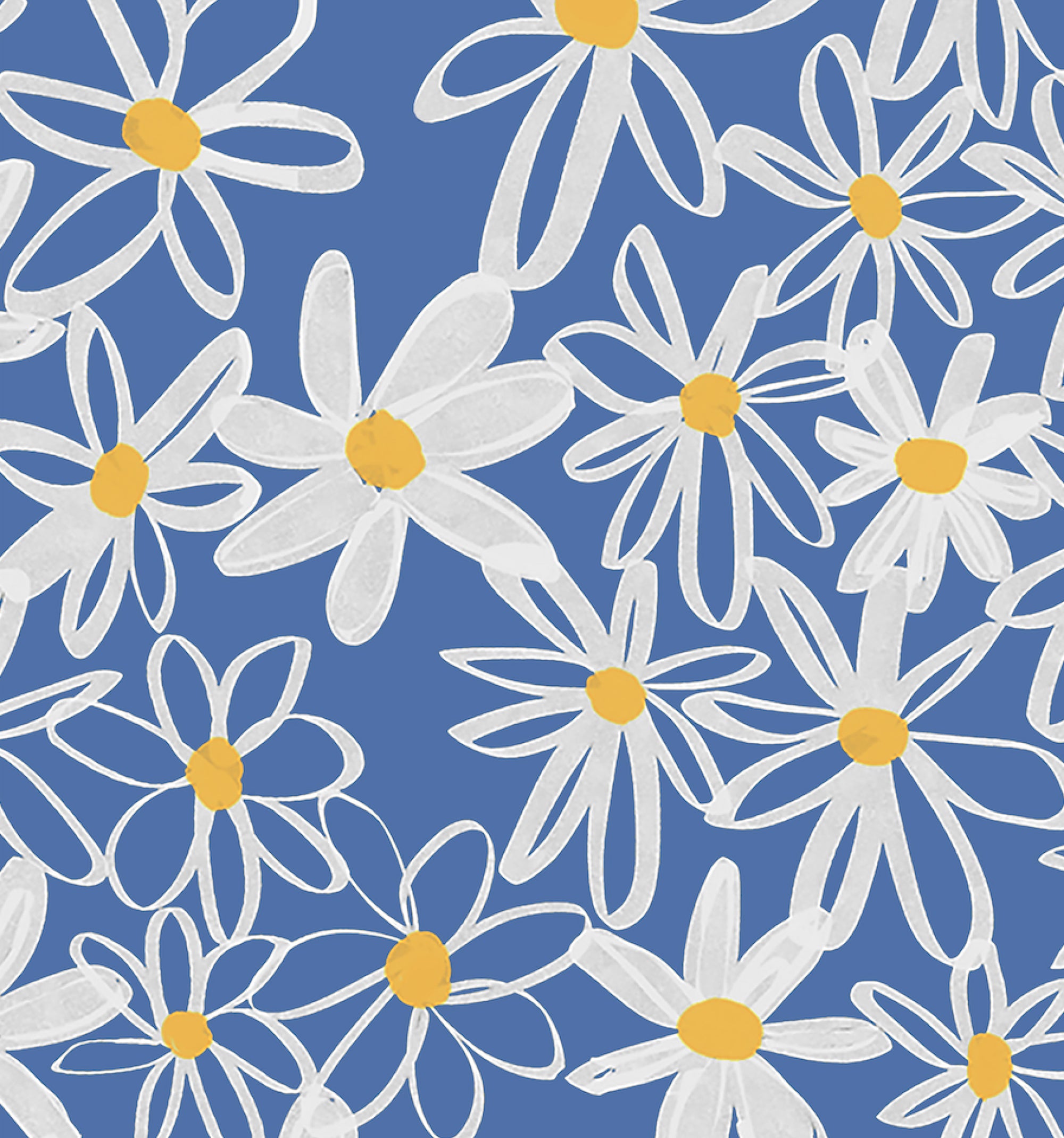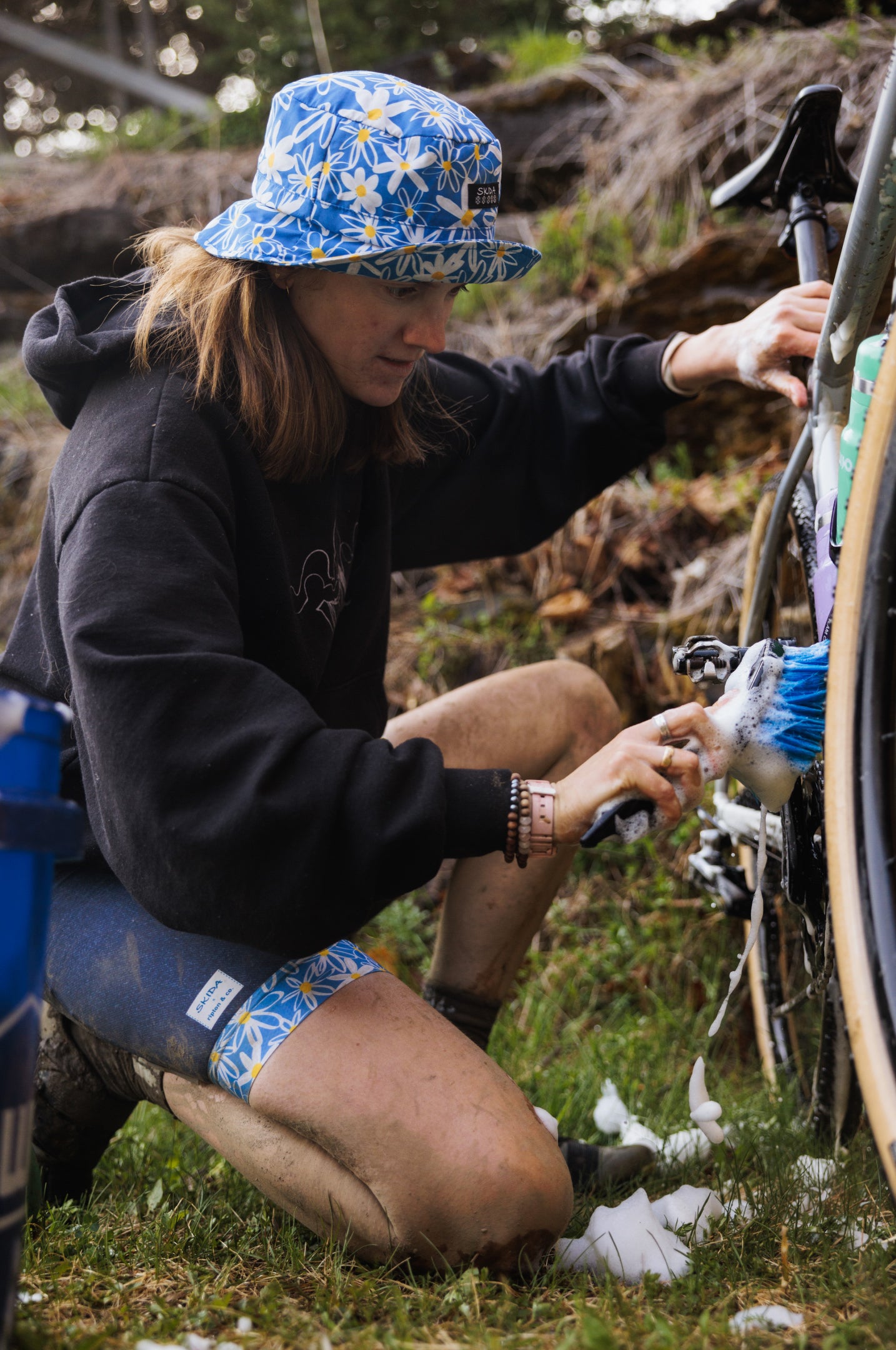 Steps:
Fill up two buckets with soapy water — one for the bike frame and one for the drivetrain. One bucket of water only needs about one teaspoon of Dawn to work effectively, so take it easy. Less is more!
We recommend applying a degreaser if your drivetrain if it's super grimy. Let it sit for ~5 minutes so it can penetrate the dirt and mud caked on. We recommend

Simple Green Bike Cleaner

!
While that sits, wash your frame and wheels using a sponge or soft bristle brush.
Switch to a stiff brush and scrub the drivetrain thoroughly using soapy water.
Rinse all soap off using the "shower" setting. 🚿
Using your microfiber or soft towel, dry the cockpit, wheels, and entire frame immediately. If it's a super sunny day, use it to your advantage!
Dry the drivetrain with a rag — to dry your chain, hold said rag on it while you pedal backward.
Lubricate the chain (we prefer

Rock N' Roll Gold

)! 🤘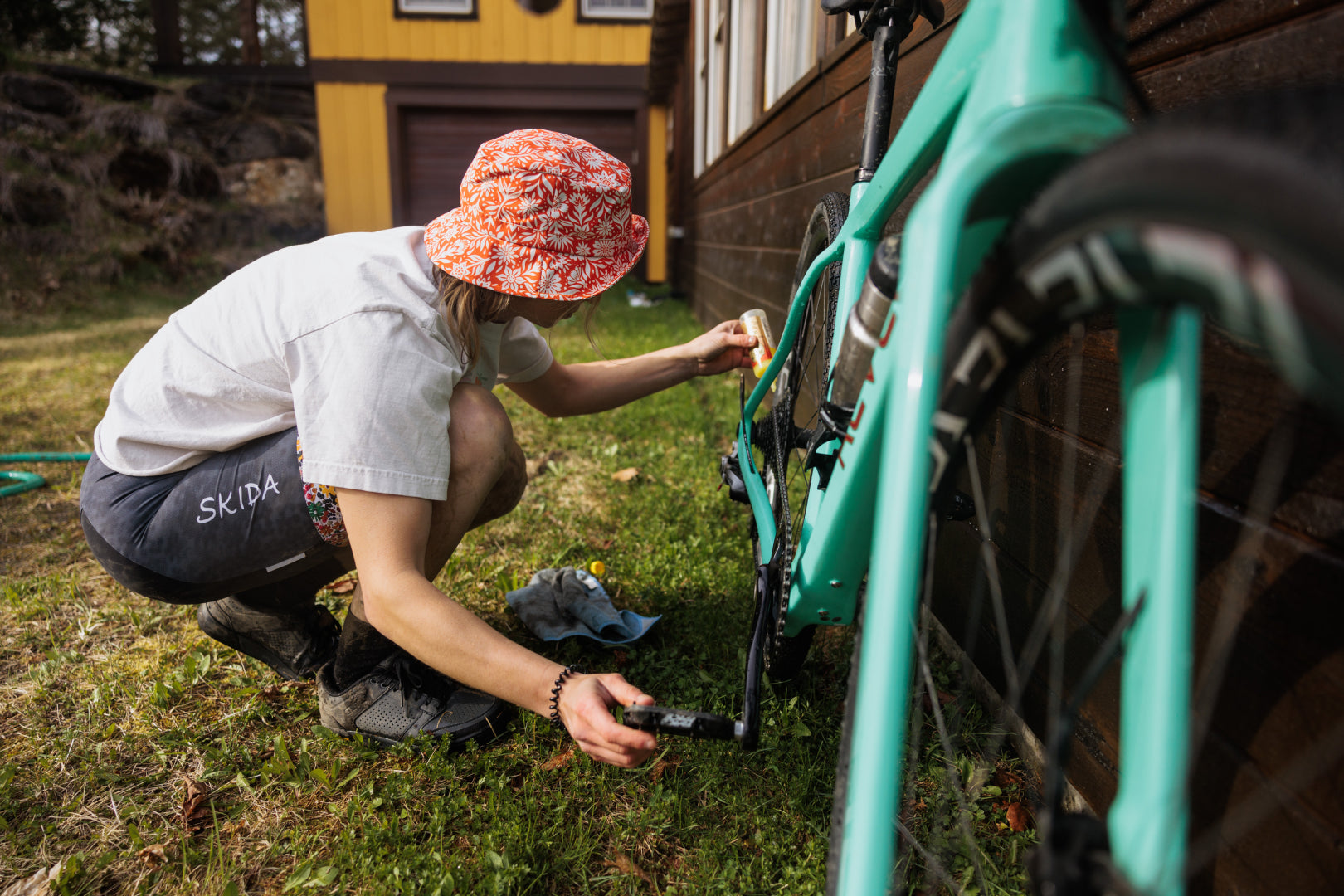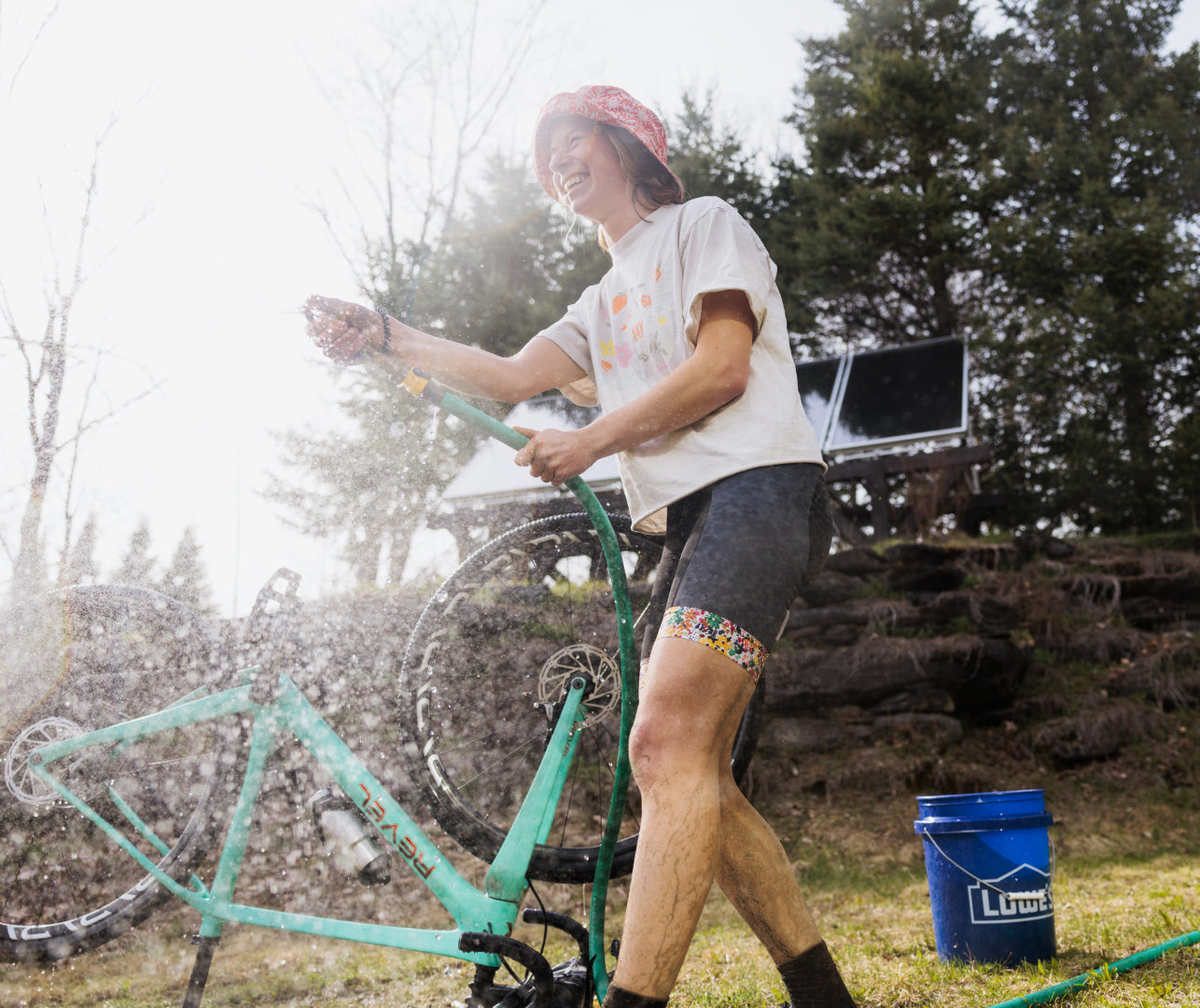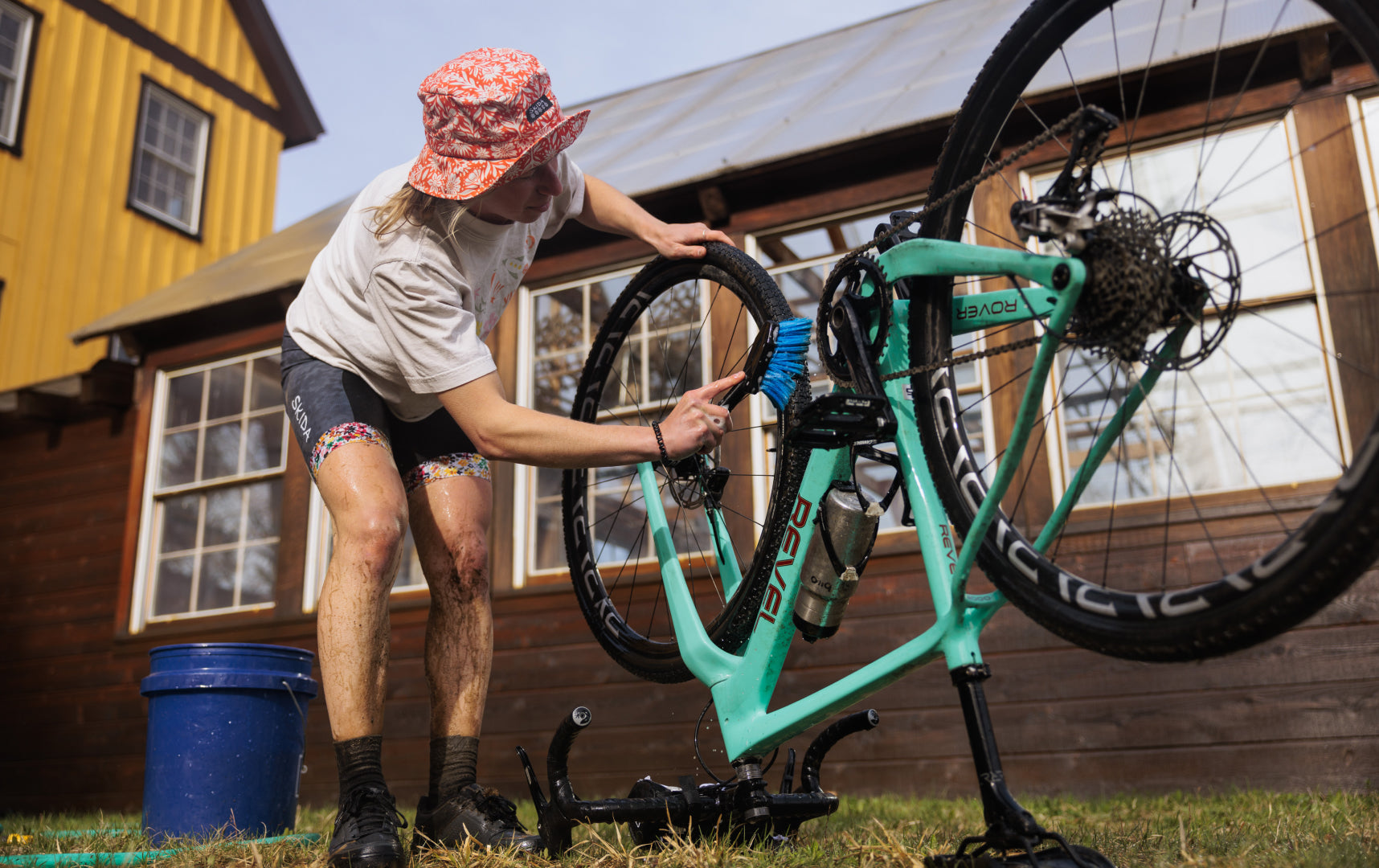 helpful tip
Hose Talk 🗣
When spraying any parts that spin (e.g. the suspension, hubs) don't direct the high-pressure "jet" stream toward them. This can drive out necessary grease and decrease bearing life. It's best to use the "shower" setting of your hose for these sensitive areas!
Good luck and happy riding! 🚲 💕
Gear maintenance can be intimidating at first, but after a few times, you'll be feeling like your own personal bike tech.