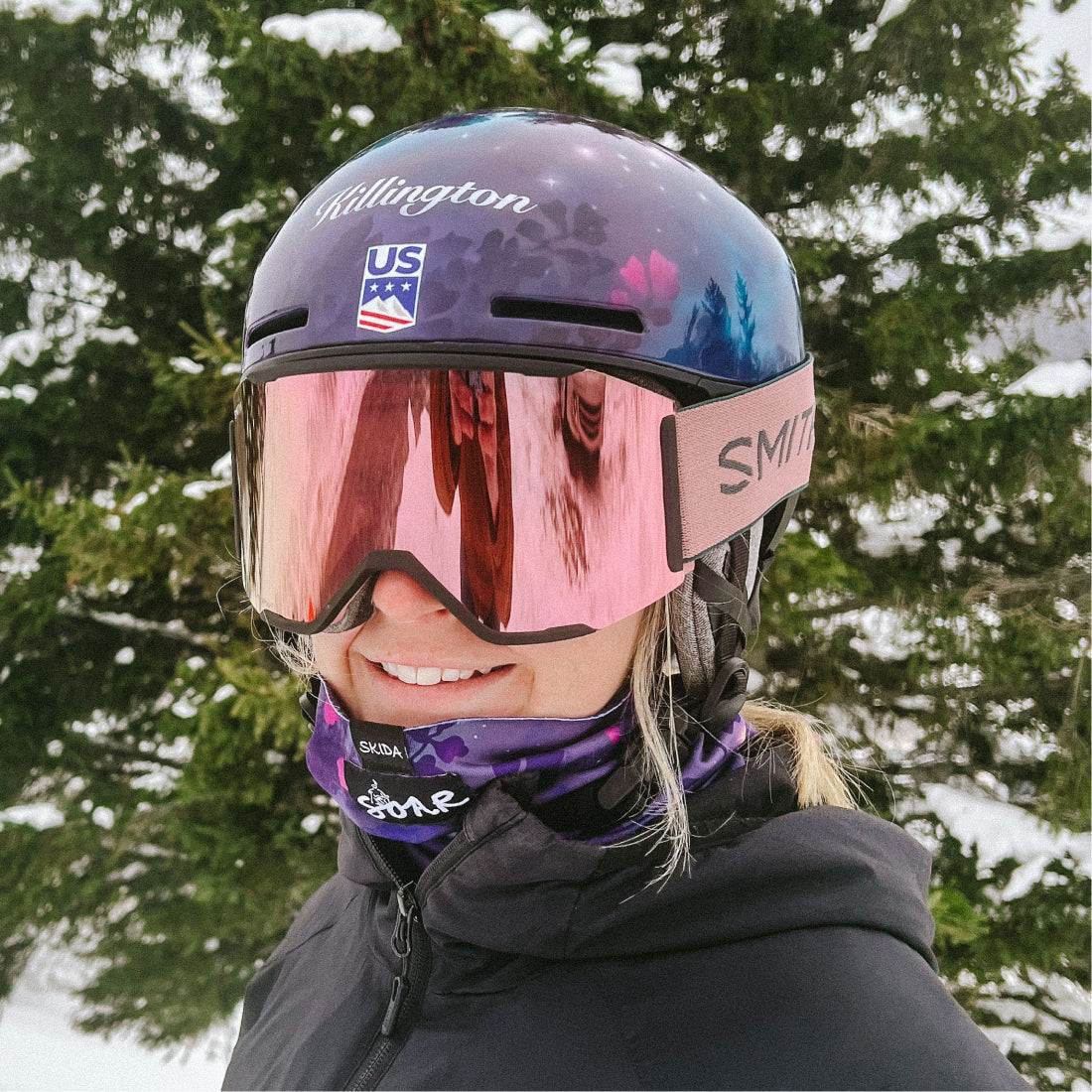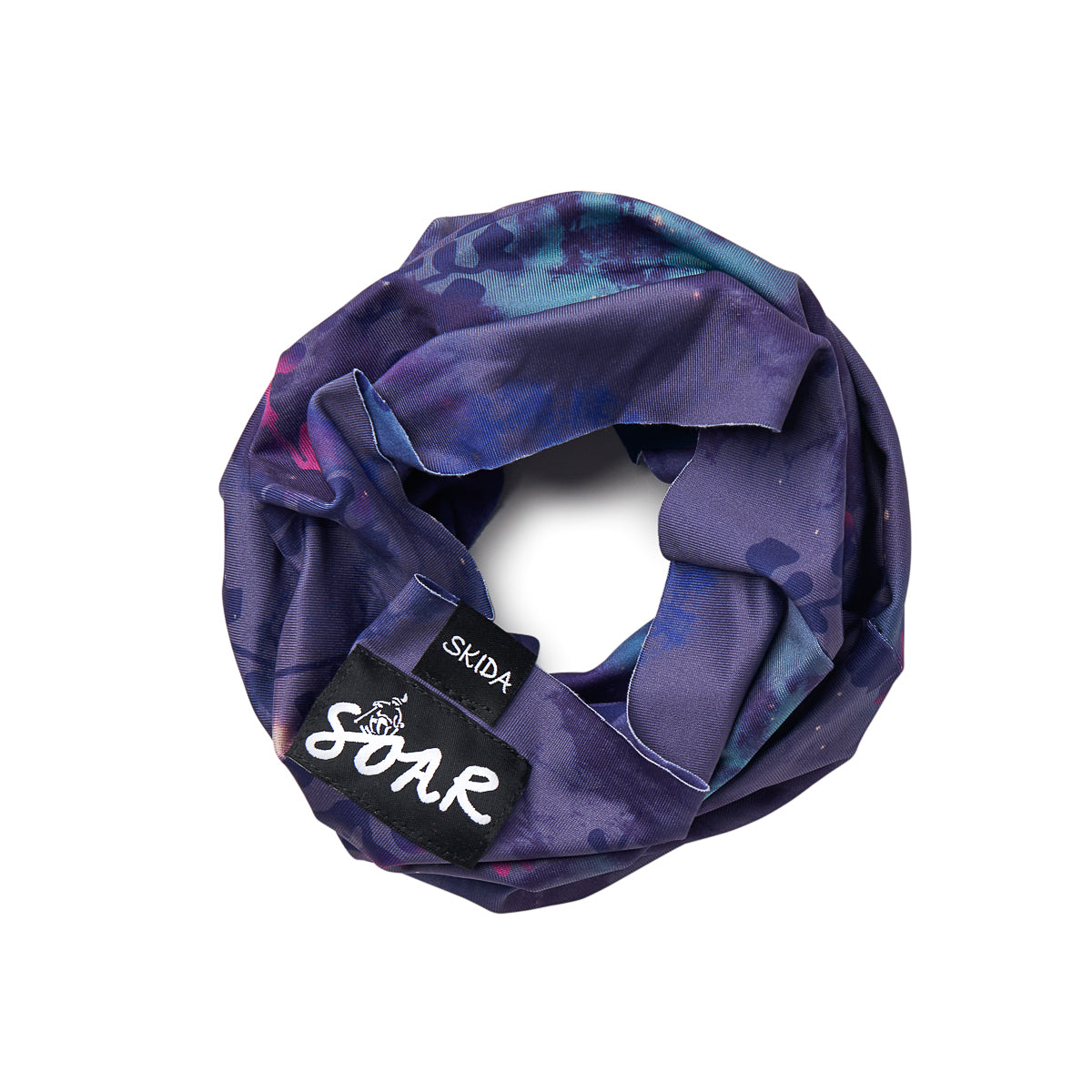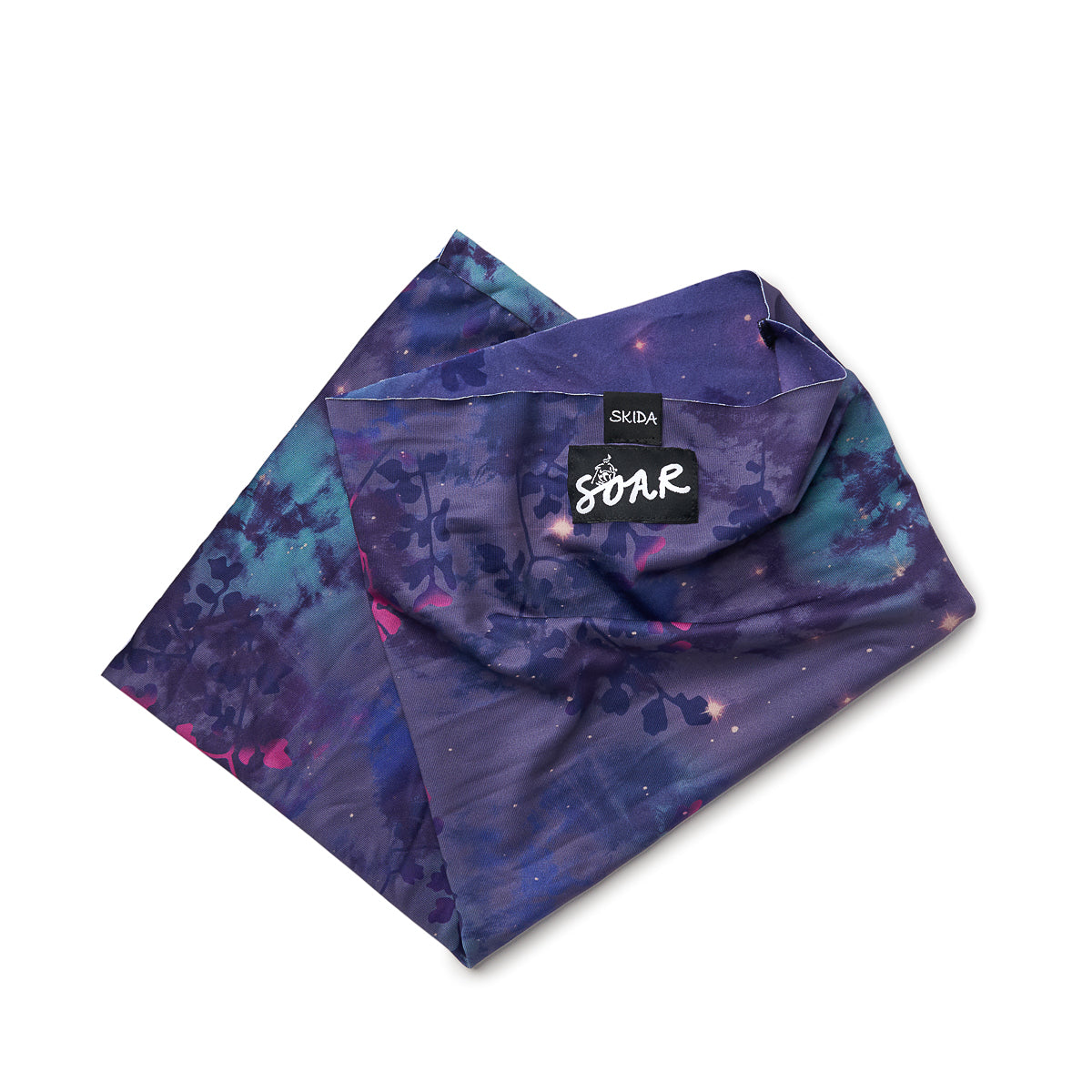 Galaxy Groove | Snow Tour
New and improved! Our signature Snow Tour is now printed on both sides for maximum color and double the fun!
The Snow Tour is that feather-weight layer that fends off the elements, leaving you warm and dry. Our Brushed Thermal fabric is soft on one side and bold on the other. It is the perfect side-kick for any chilly day. Plus, with a touch of creativity, it can also be worn as a headband, or even a hat. As always, made in Vermont.
We are excited to welcome U.S. Moguls Skier and medal-contender, Hannah Soar, to the Skida Family! When Hannah isn't in her team uniform she can be spotted on the slopes in a tie-dye t-shirt over her gear. In designing her first print, Sky Dye, she knew she wanted to incorporate the free spirit nature of tie-dye which serves as a constant reminder to love what you do.
"I have always wanted to leave the sport of mogul skiing better than I found it, and I hope this collaboration adds to my legacy and promotes the sport for the next generation of mogul skiers!" - Hannah Soar
40% of proceeds from Hannah Soar's Collection go towards supporting Hannah's pursuit in World Cup Moguls Skiing.
• Brushed Thermal Poly-Spandex fabric with moisture management and anti-microbial technology (92% Polyester, 8% Spandex)
• UPF Rating of 50+
• One Size Fits Mos
Please note print may vary due to scale.