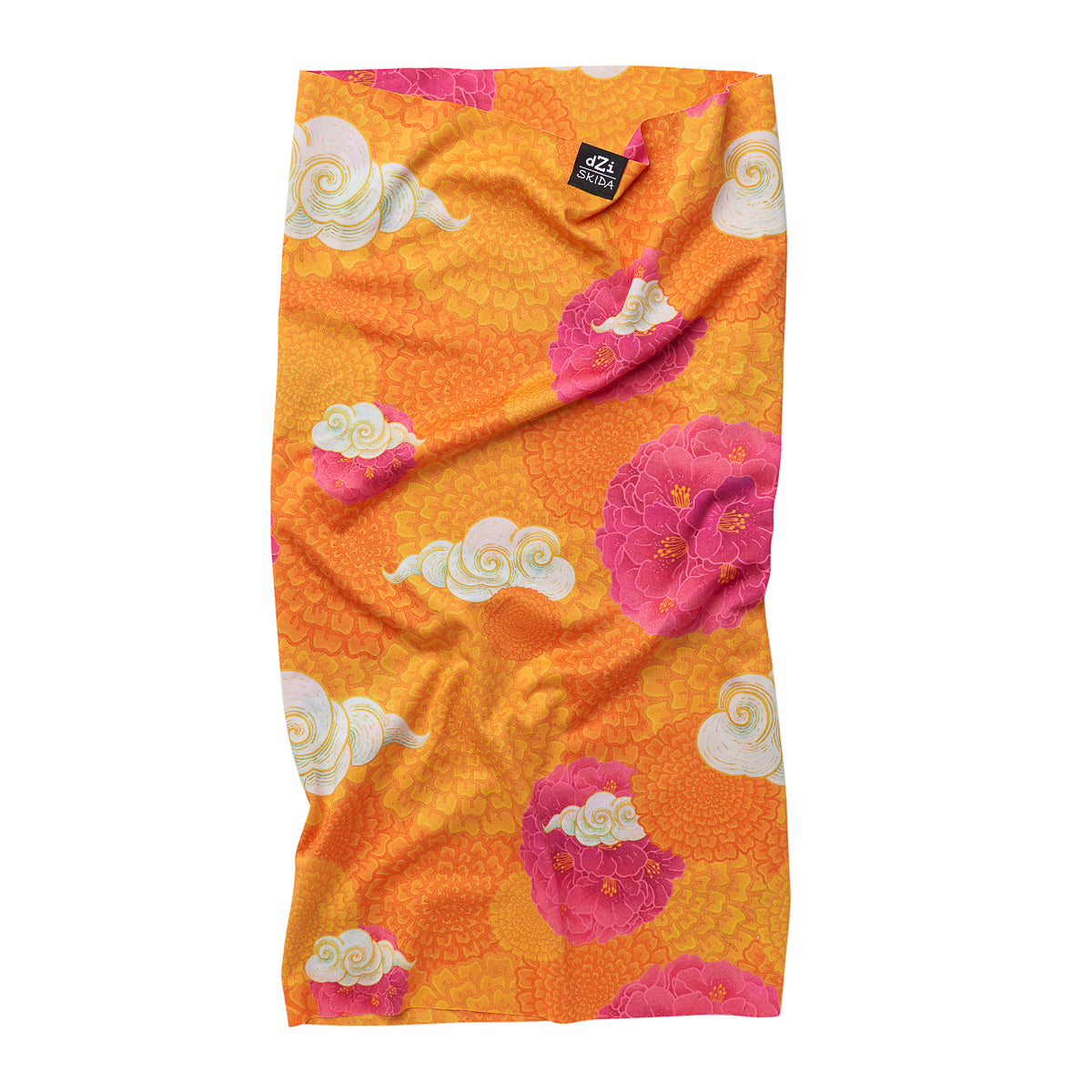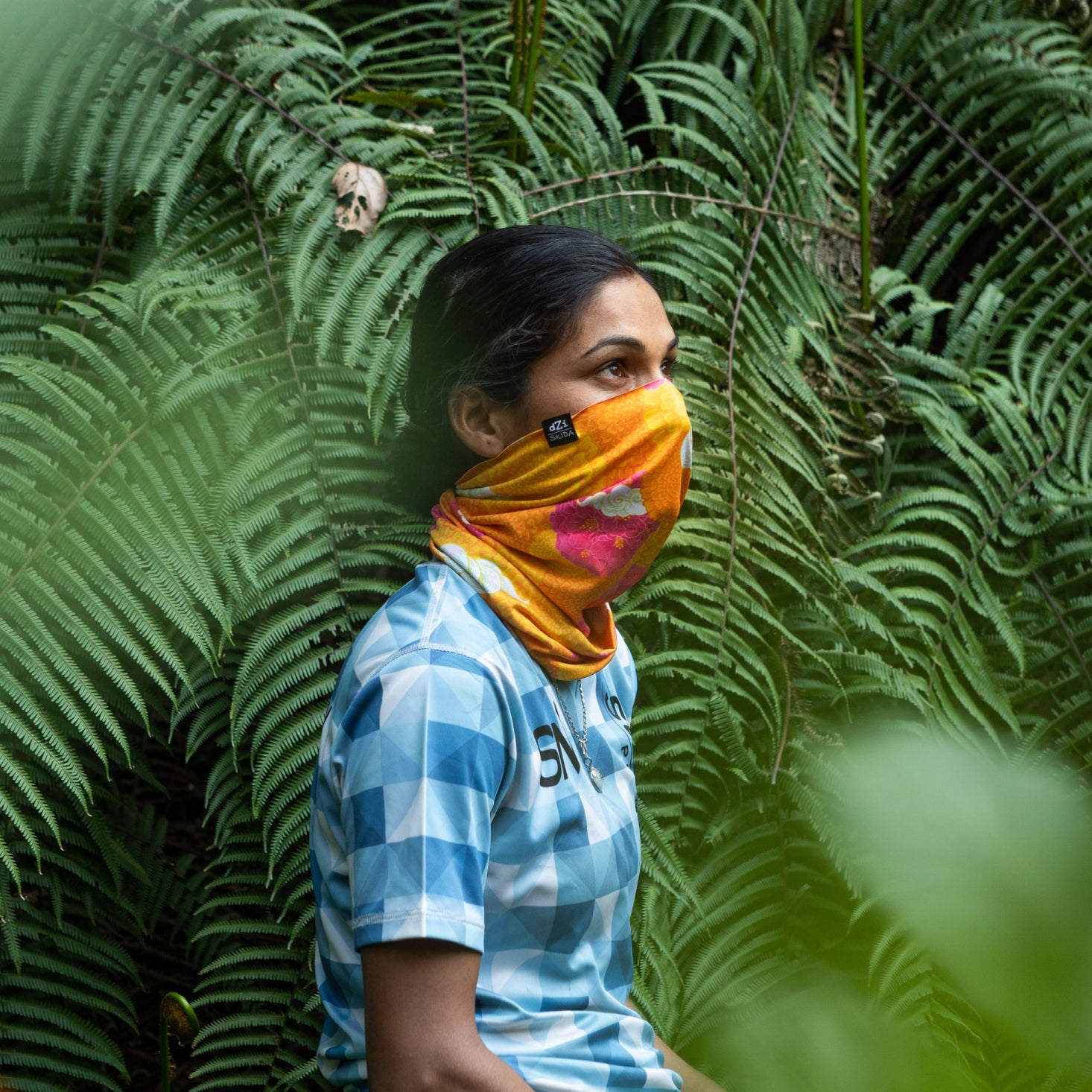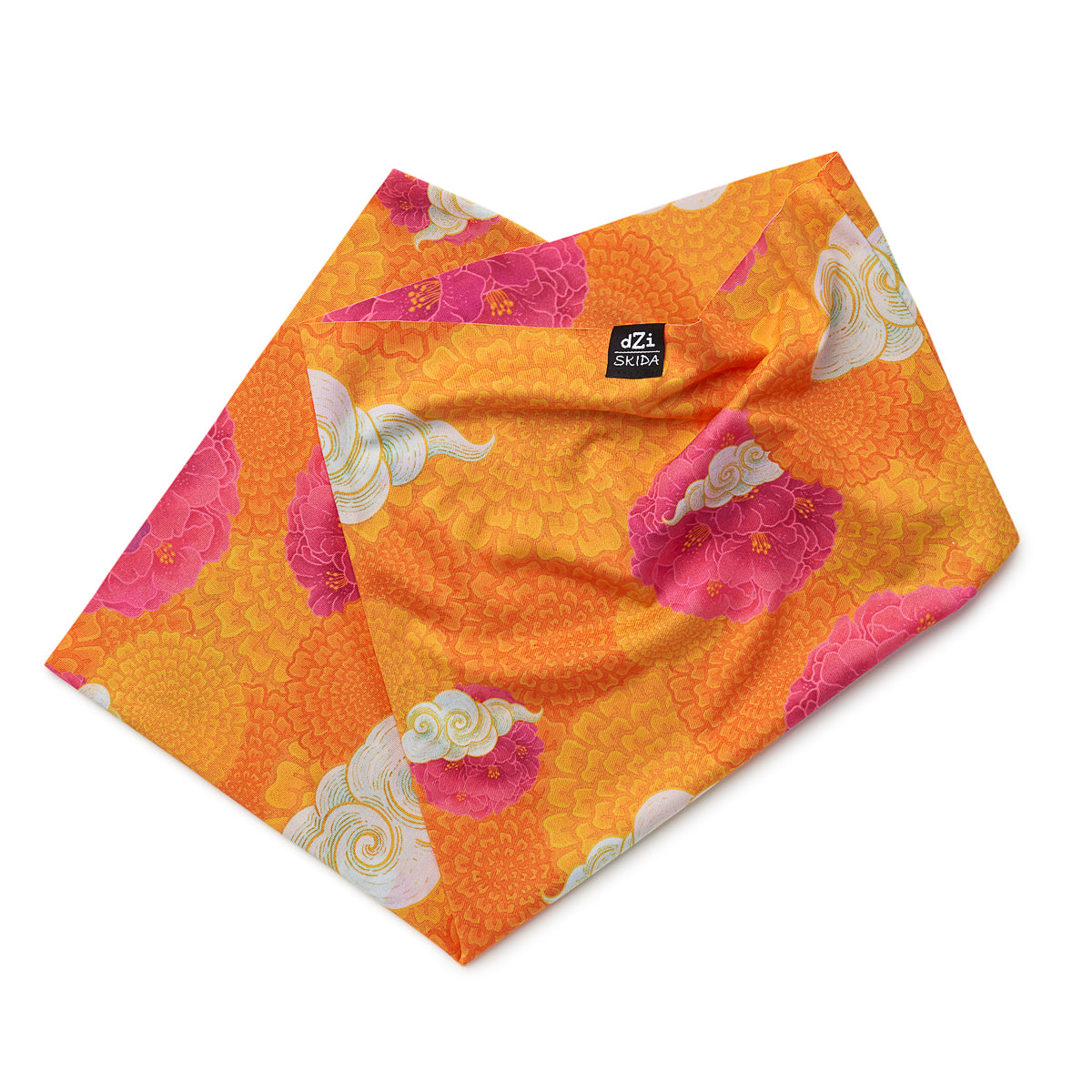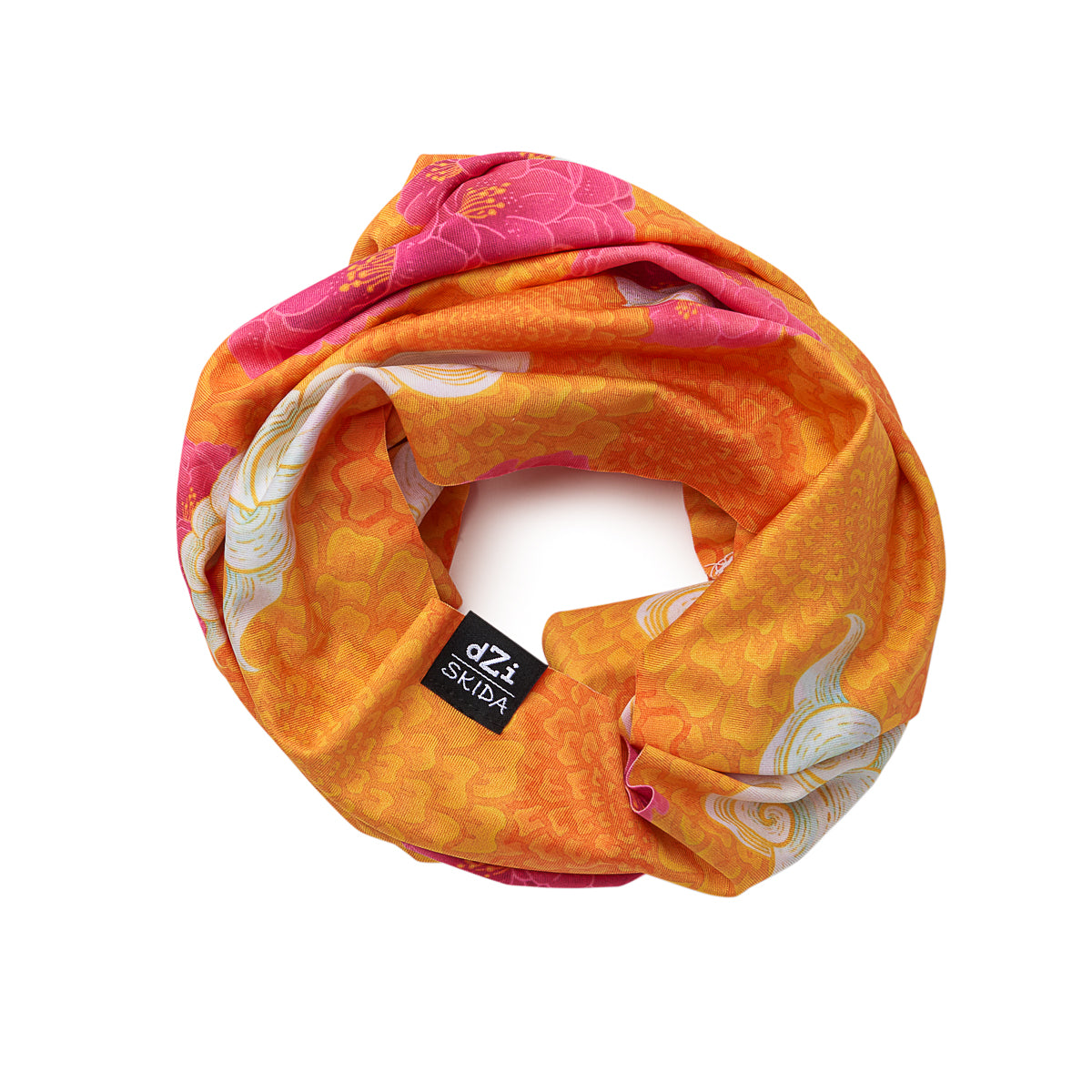 Fulbaari | dZi | Sun Tour
With color inside and out, the Sun Tour is a featherweight UV+ multifunctional neck tube made of our lightest, breathable, moisture-wicking fabric that feels cool next to skin. This extra-stretchy material gives this piece a flexible fit: fold it into a headband or pull it up as a sun-protective neck covering. It is great for clear days while on the water or under the sun. Made in Vermont.
Fuulbari, translating to flower garden, was designed by Kathmandu-based artist, Ubahang Nembang. This print features marigold wreaths which are often given to visitors to mark their arrival in a community, rhododendrons as a marker of the arrival of spring (also Nepal's national flower), and clouds which are often depicted in artwork across Nepal.
A portion of the proceeds from this print will be donated to the dZi Foundation to support their mission of strengthening Nepali mountain communities through innovative education, agriculture, and health programs.
• Jersey Poly-Spandex fabric with UV50+ sun protection and moisture wicking technology (90% Polyester, 10% Spandex)
• UPF Rating of 50+ 
• One Size
Please note print may vary due to scale.