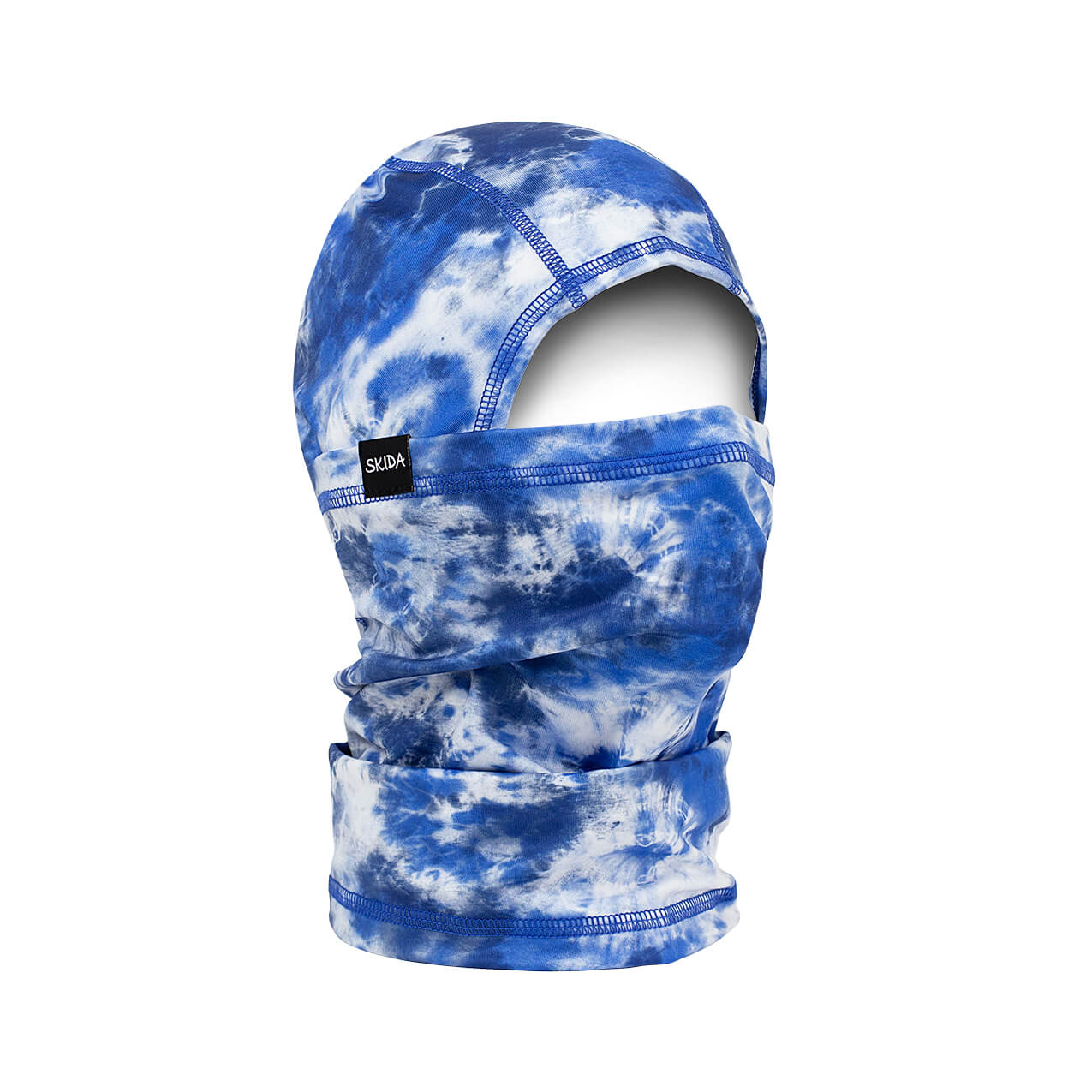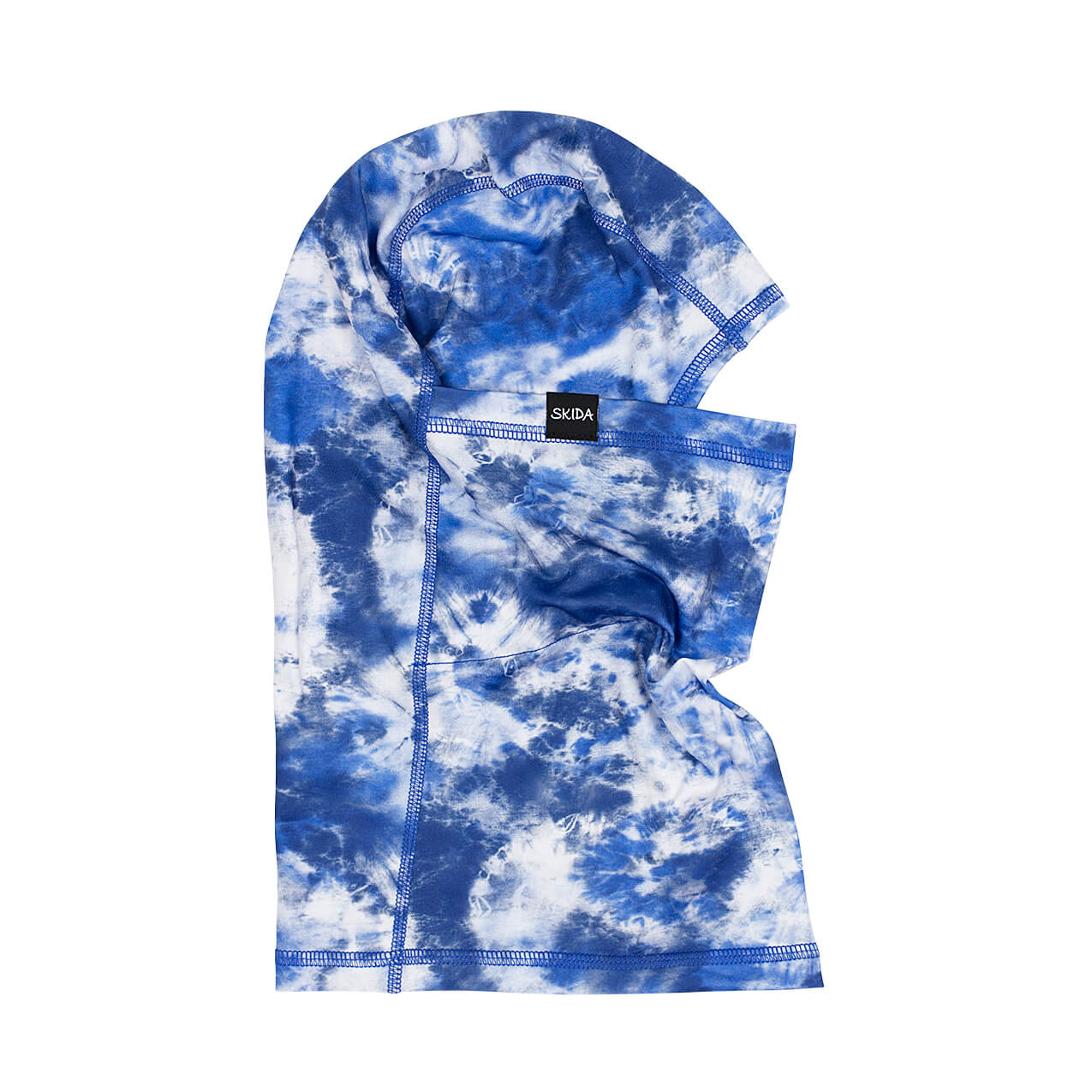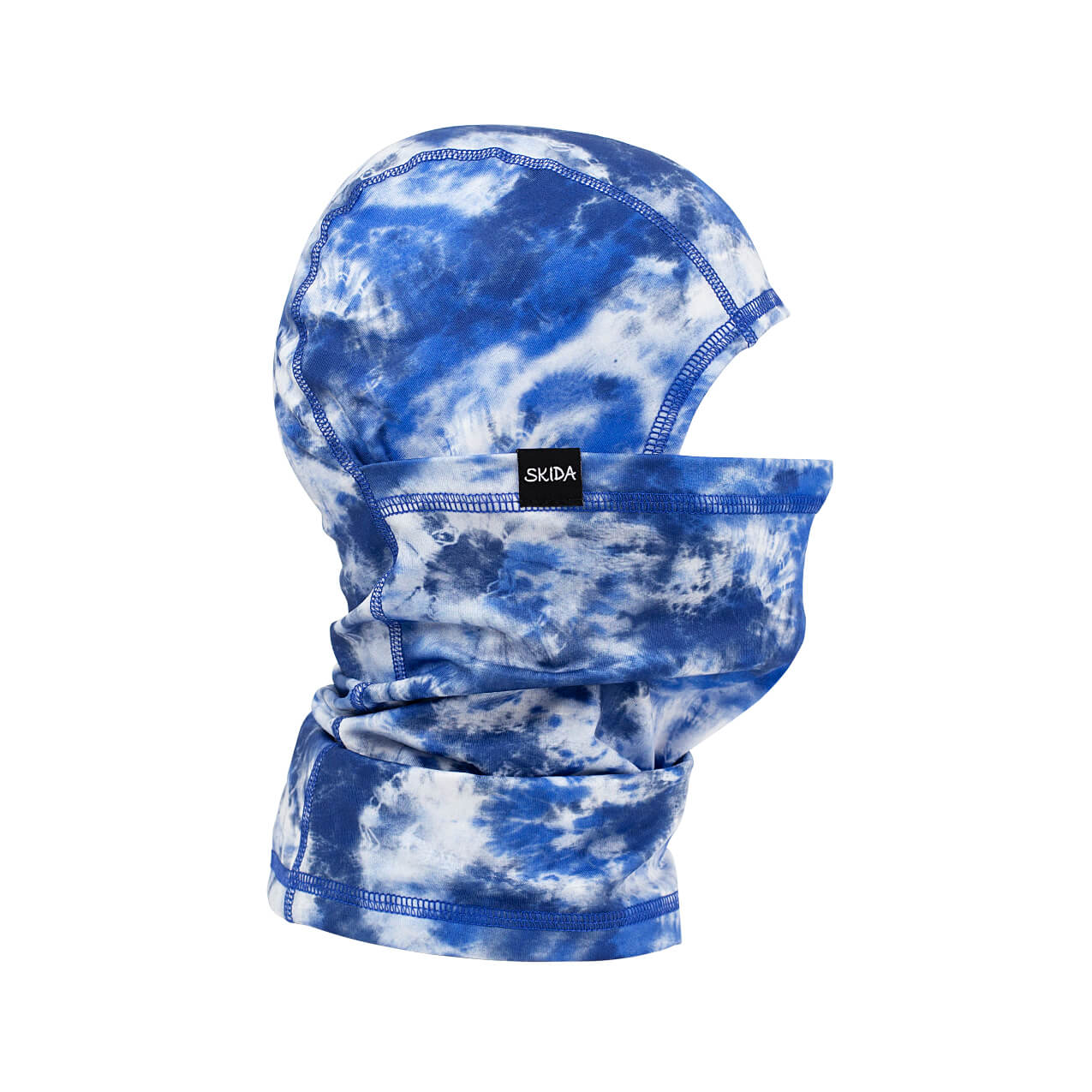 Sky Dye | Balaclava
The Balaclava offers full neck and head coverage for long days in the outdoors. Inspired by deep turns and frigid powder days, we created a product that could keep up and dry quickly. Our sleek design paired with our signature breathable fabric is the ultimate combination of warmth and function. The hood fits seamlessly under a hat, helmet, or around the neck when not in use. Designed in Vermont. Made in the USA.
We are excited to welcome U.S. Moguls Skier and medal-contender, Hannah Soar, to the Skida Family! When Hannah isn't in her team uniform she can be spotted on the slopes in a tie-dye t-shirt over her gear. In designing her first print, Sky Dye, she knew she wanted to incorporate the free spirit nature of tie-dye which serves as a constant reminder to love what you do.
"I have always wanted to leave the sport of mogul skiing better than I found it, and I hope this collaboration adds to my legacy and promotes the sport for the next generation of mogul skiers!" - Hannah Soar
40% of proceeds from Hannah Soar's Collection go towards supporting Hannah's pursuit in World Cup Moguls Skiing.
• Single layer hood and neck-cover for superior comfort and warmth. Brushed thermal poly-spandex fabric with moisture management and anti-microbial technology
• One Size Fits Most: 21" Head Circumference, 19" Neck Circumference, 6.5" Height
• UPF Rating of 50+