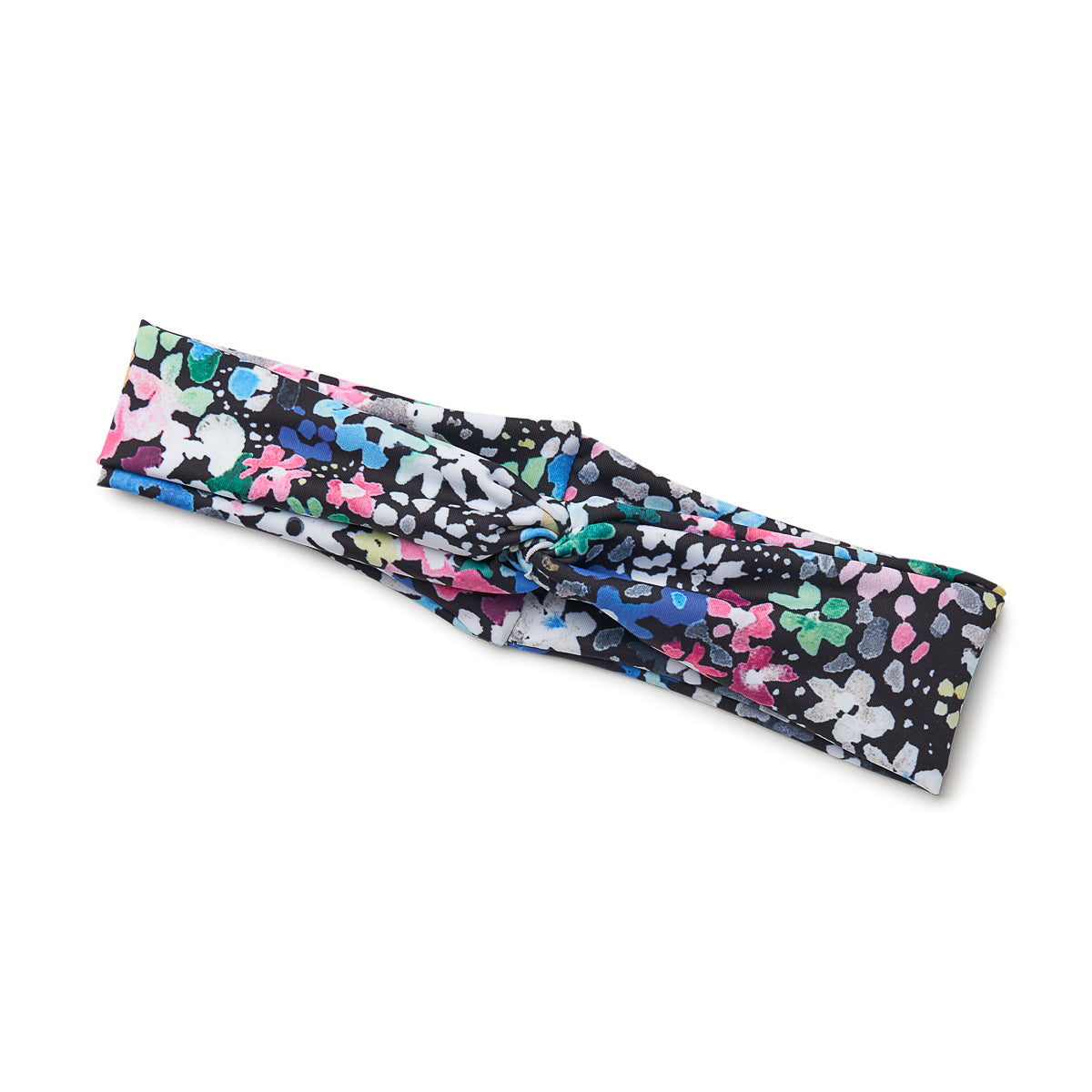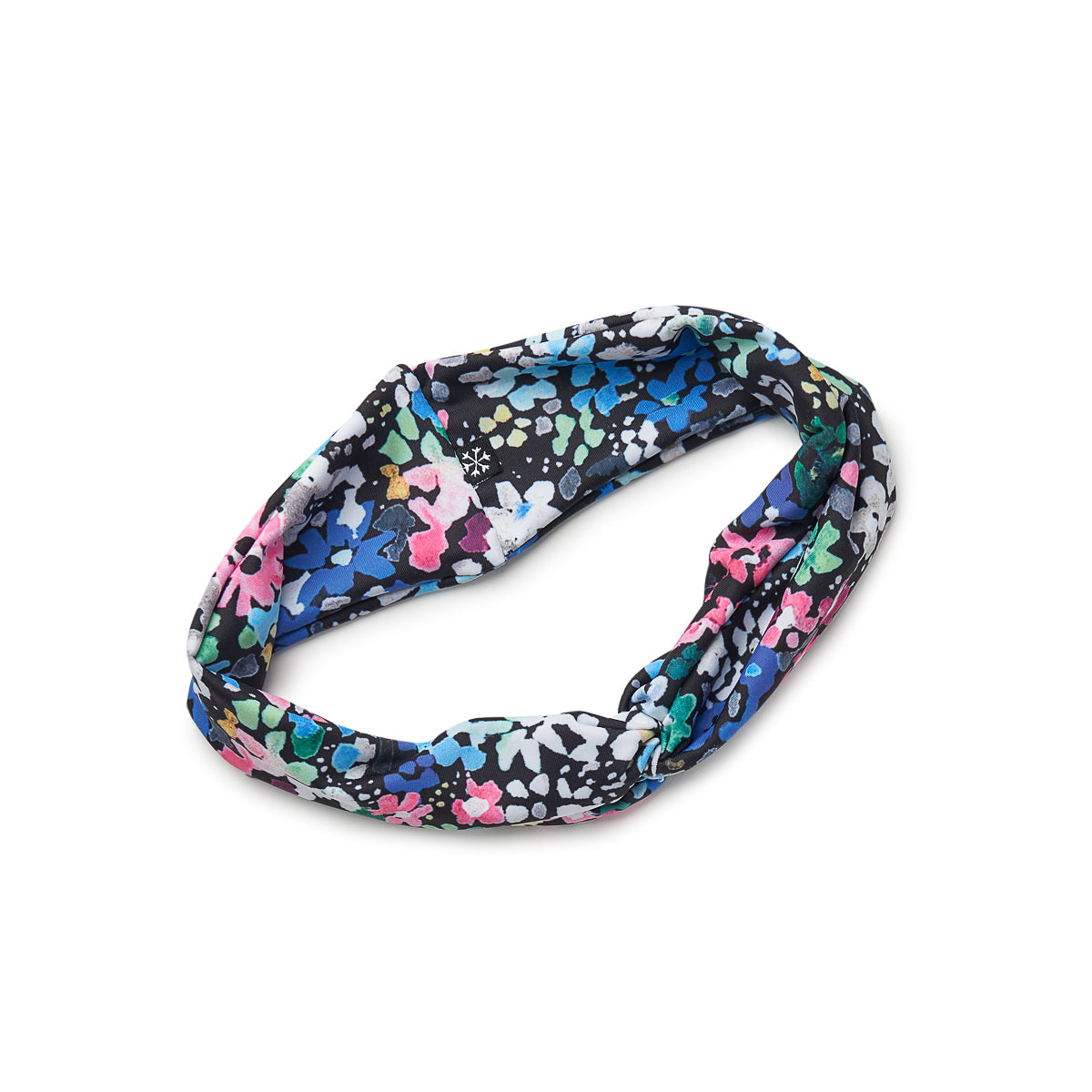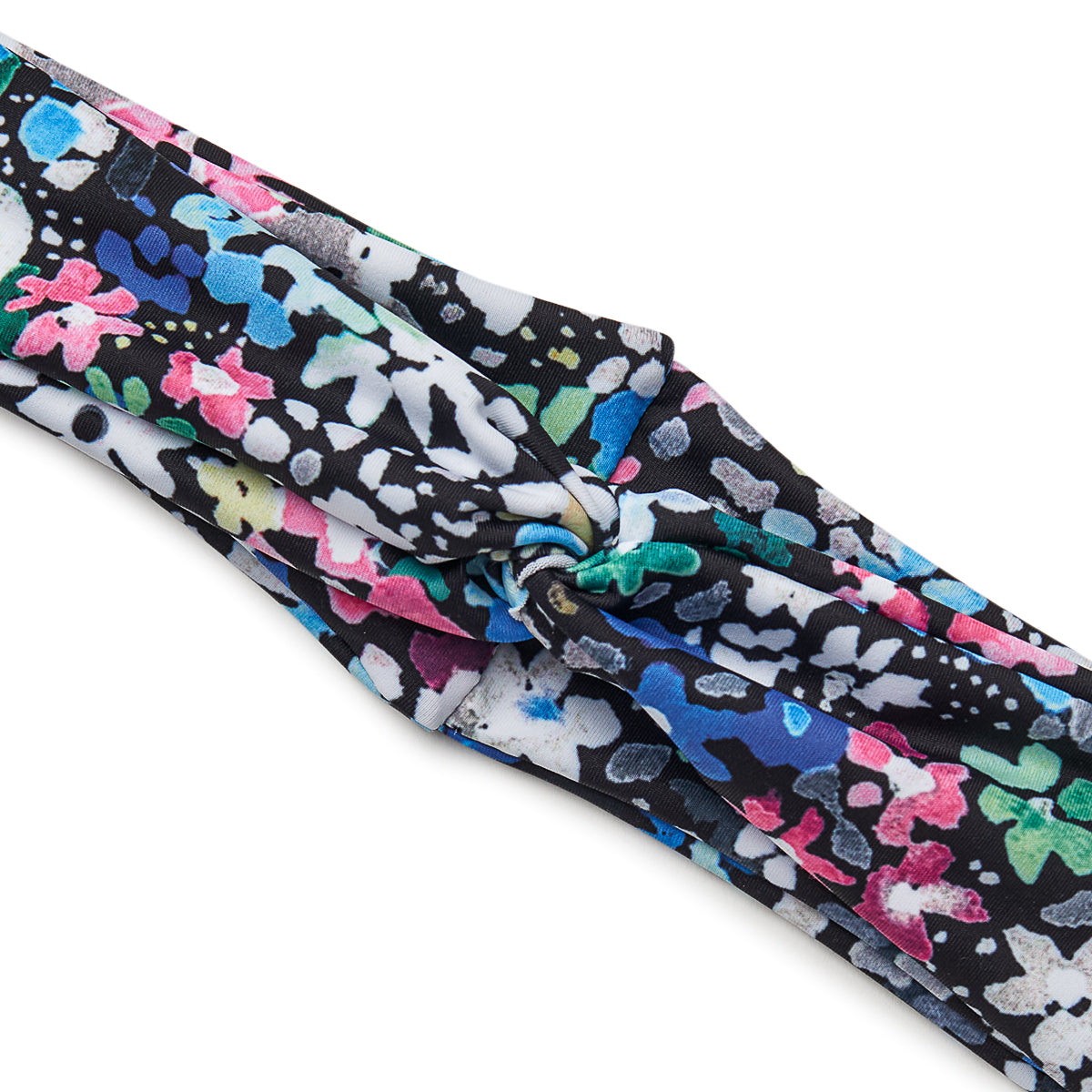 Serendipity | Twist Headband
Keep your hair in place with this stretchy headband featuring a cute twist detail on top and our signature prints throughout. The Twist Headband bridges practicality and style with its quick-drying and breathable fabric and playful silhouette.
Serendipitous moments bring energy and cheer, which we represent in bright watercolor brushstrokes over a black background. It's painted imperfections inspire us to take notice and appreciate the unexpected beauty within life's journey.
• Materials: Poly-Spandex fabric (73% Polyester-27% Spandex)
• Details: Stretch fit
• Size: Circumference: 18.5" Height: 2.25"
• One Size