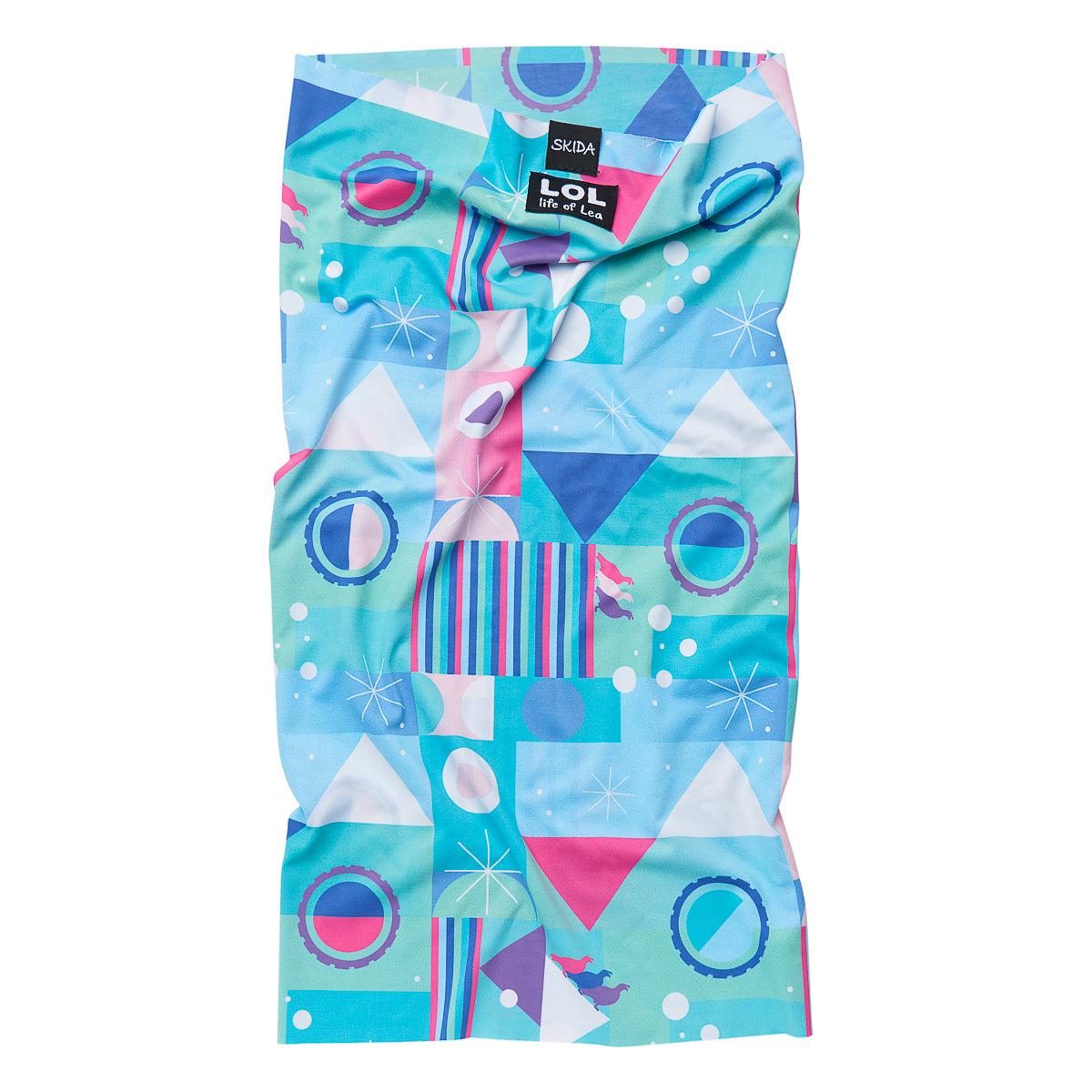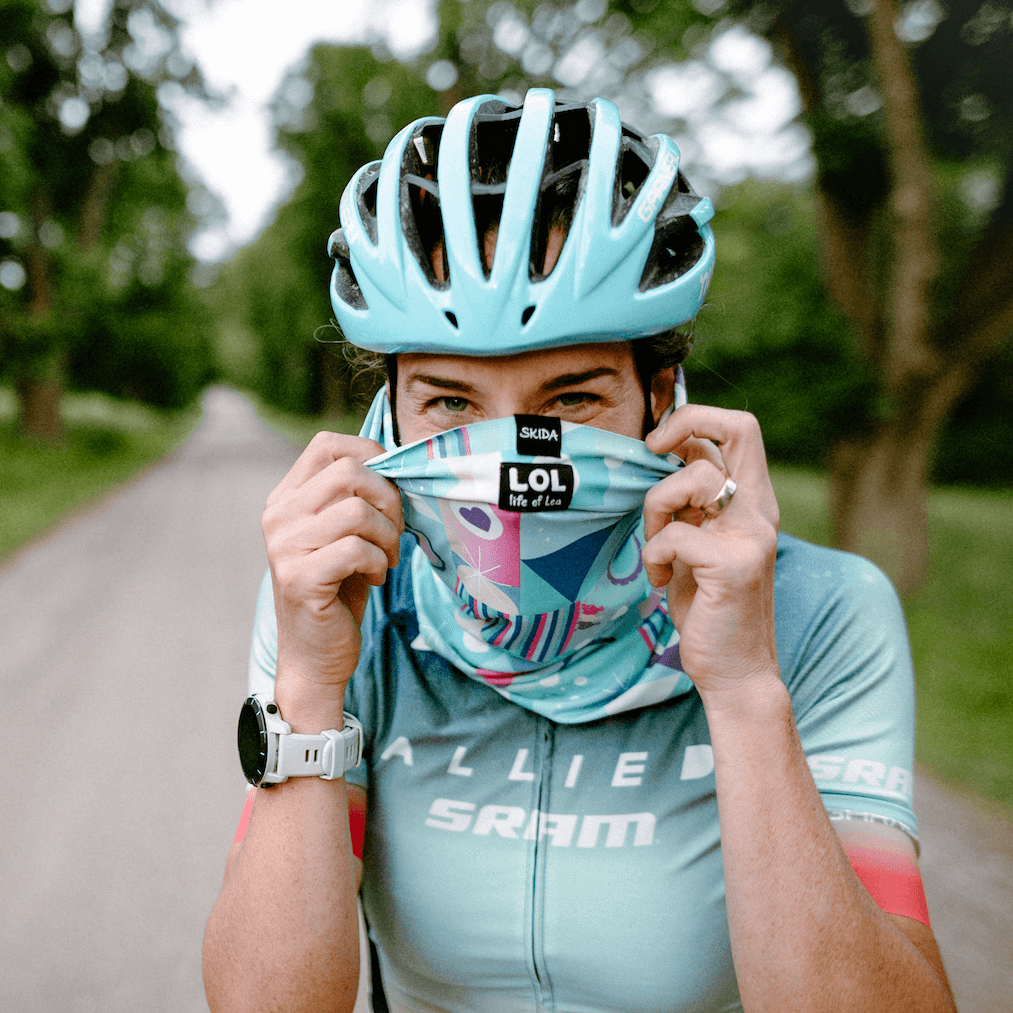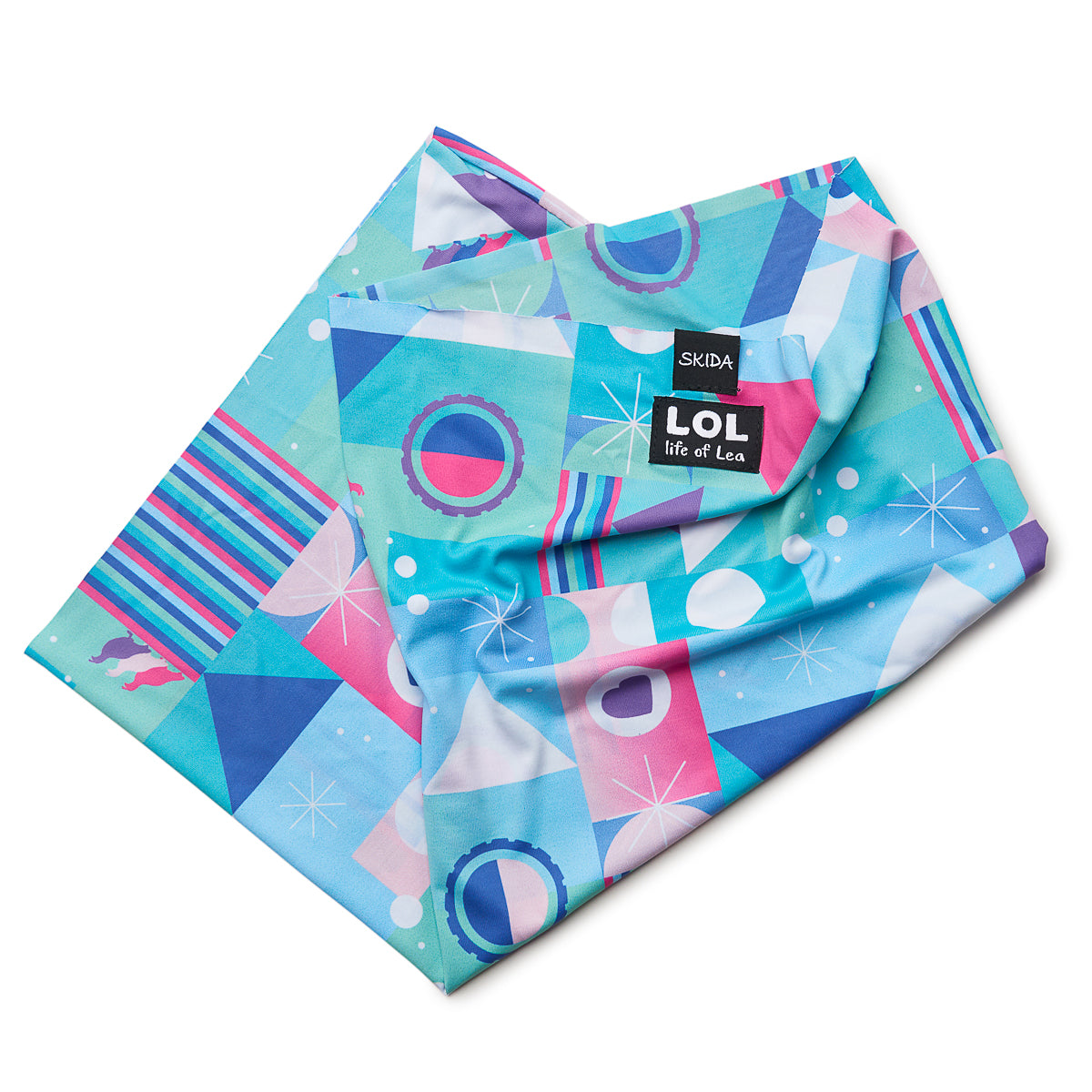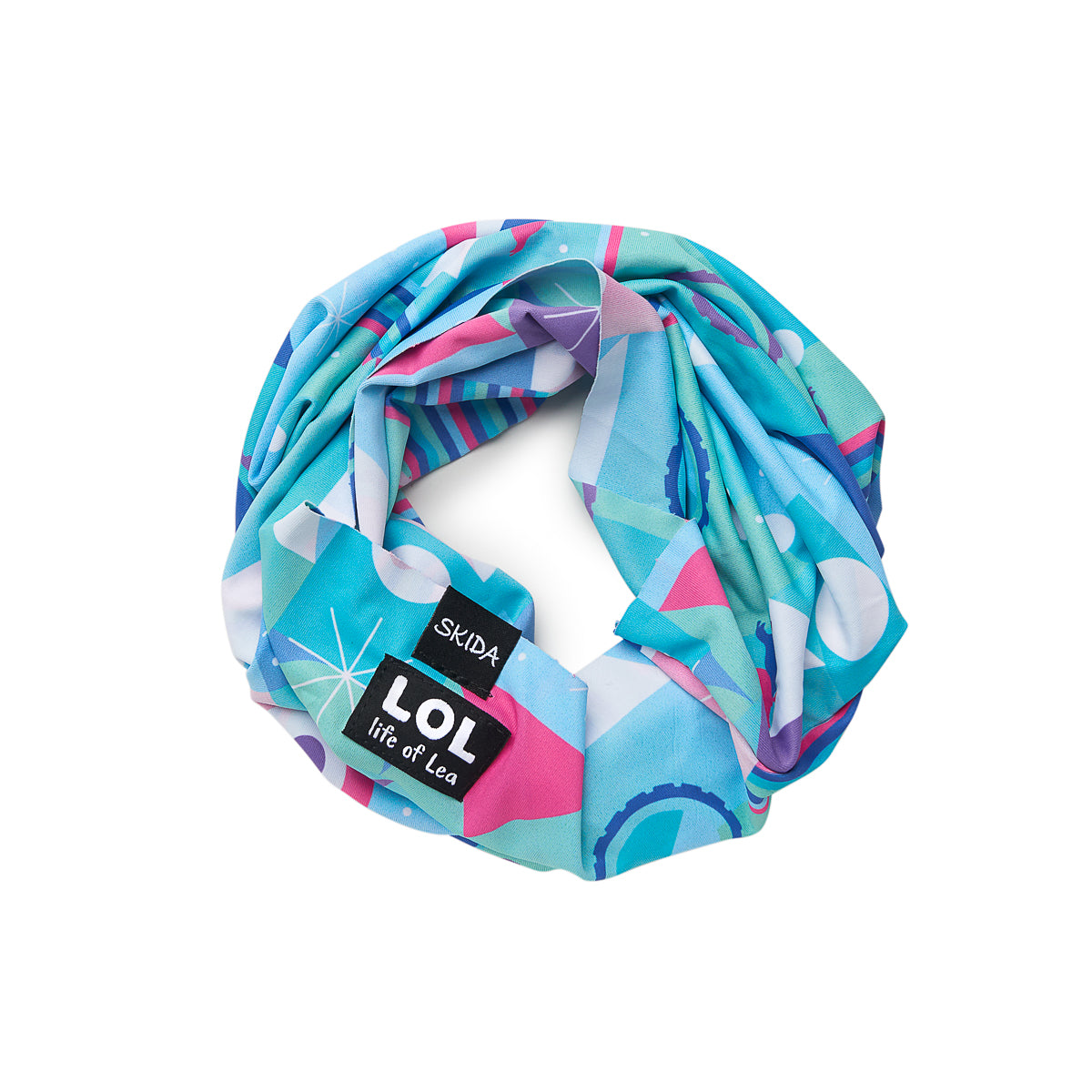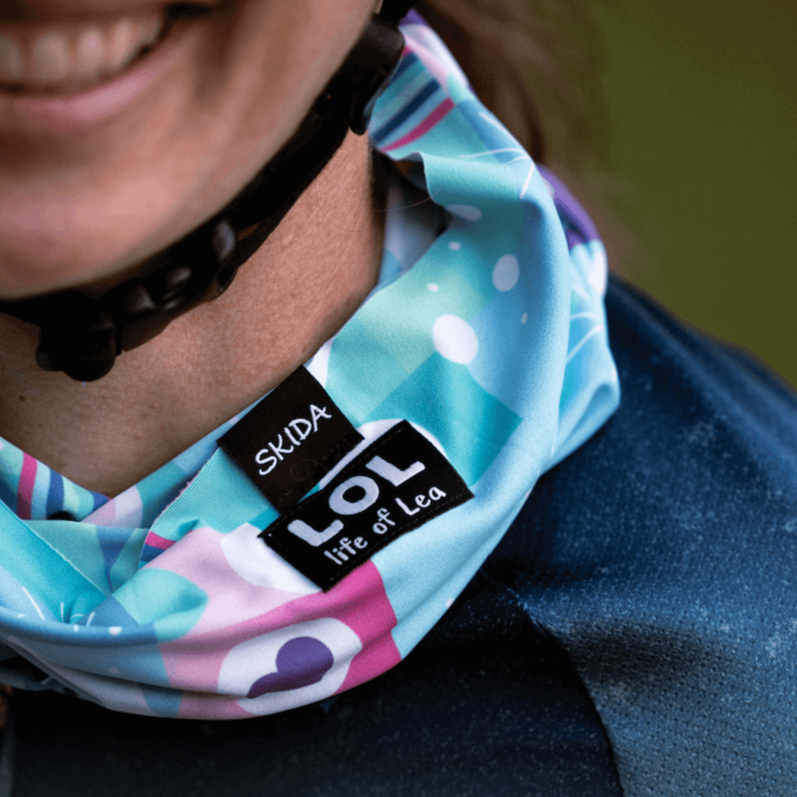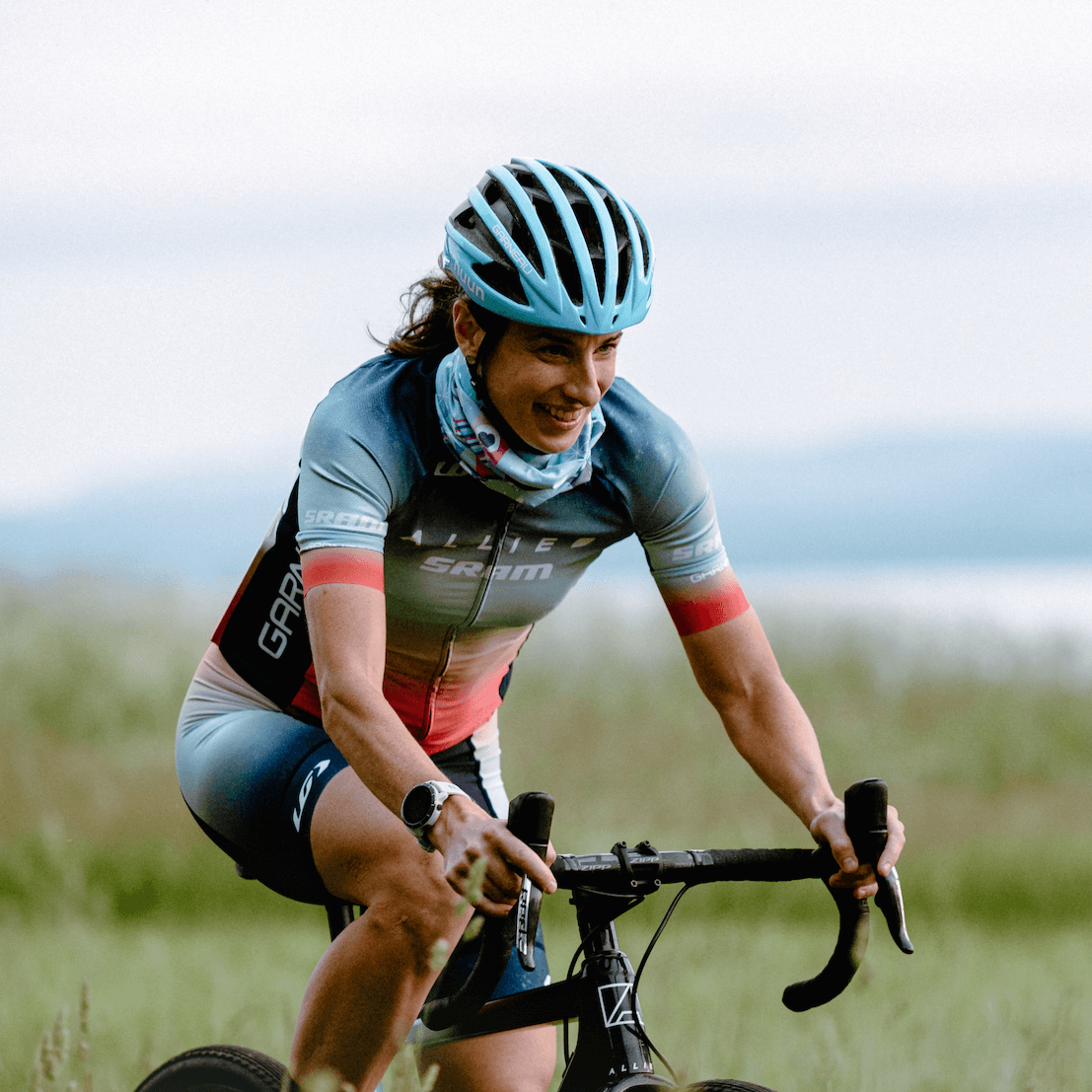 Trail Mates | Sun Tour
With color inside and out, the Sun Tour is a featherweight UV+ multifunctional neck tube made of our lightest, breathable, moisture-wicking fabric that feels cool next to skin. This extra-stretchy material gives this piece a flexible fit: fold it into a headband or pull it up as a sun-protective neck covering. It is great for clear days while on the water or under the sun. Made in Vermont.
Back and brighter than ever!
For her second collaboration, cycling athlete @leaeatsalot brought her vision to our talented design team, and together we created this colorful print, Trail Mates. It's packed full of meaning and moments that make this year's Life of Lea collection a fun one to talk about.⁠
•⁠
"This winter, I made a friend while cross-country skiing. A grouse named Gretchen would come to say hello to me on my nordic skis. This was one of the coolest Trail Mates I have ever had, so of course, we had to put Gretchen all over this year's print. if you look closely, geometric shapes of the Little Bella's logo are also deconstructed all over the print."


• Jersey Poly-Spandex fabric with UV50+ sun protection and moisture wicking technology (90% Polyester, 10% Spandex)
• UPF Rating of 50+ 
• One Size
Please note print may vary due to scale.