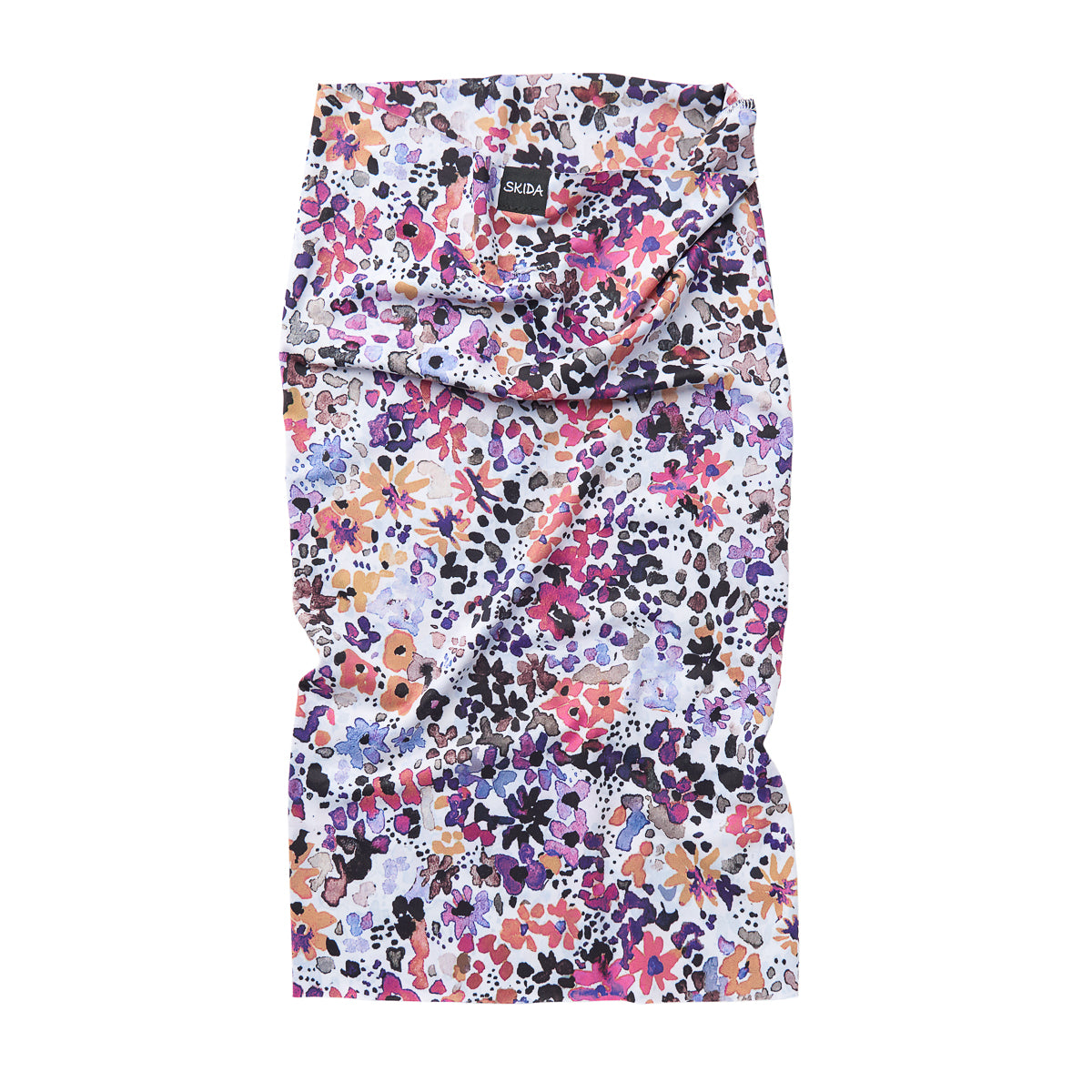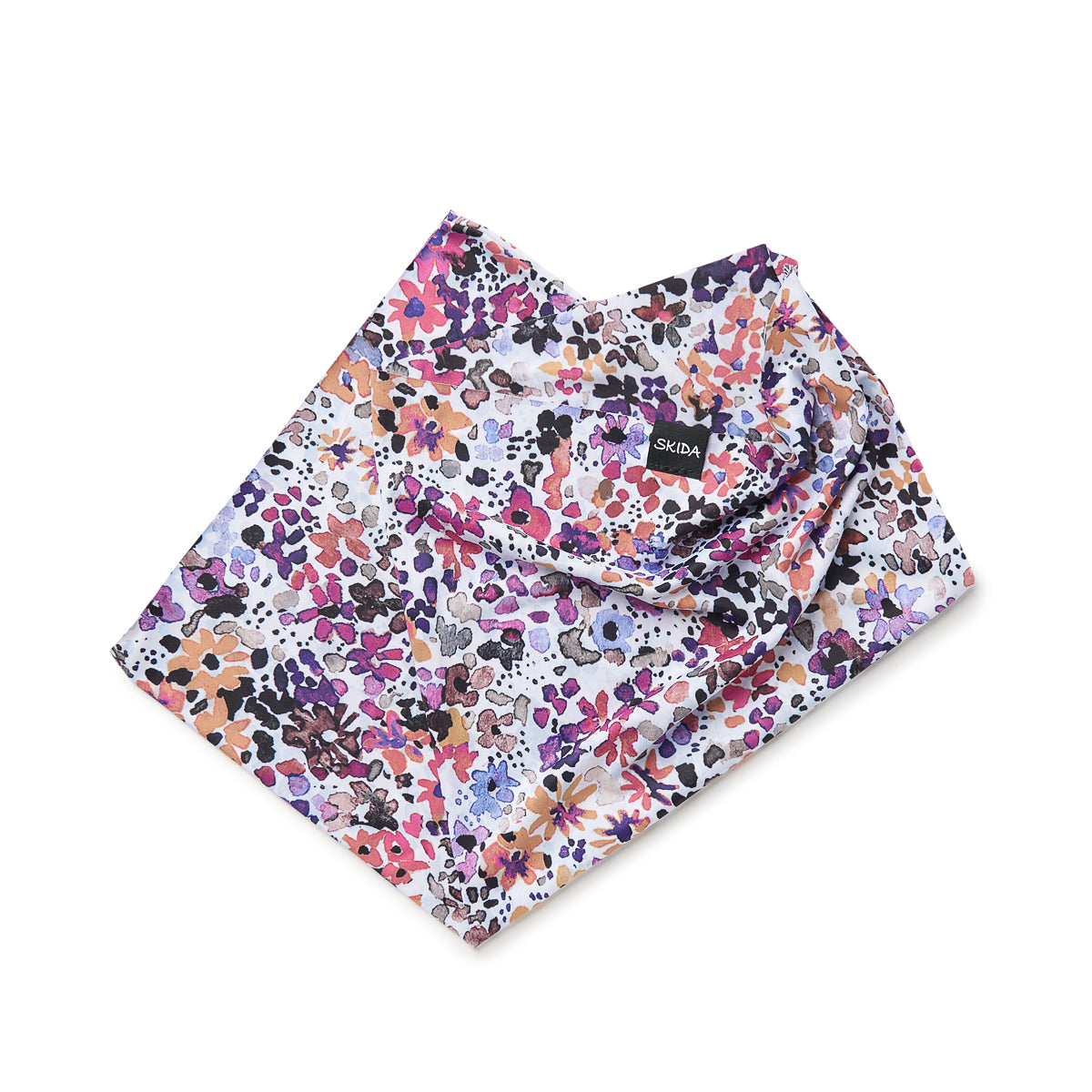 Wisteria | Sun Tour
With color inside and out, the Sun Tour is a featherweight UV+ multifunctional neck tube made of our lightest, breathable, moisture-wicking fabric that feels cool next to skin. This extra-stretchy material gives this piece a flexible fit: fold it into a headband or pull it up as a sun-protective neck covering. It is great for clear days while on the water or under the sun. Made in Vermont.
This hand-painted floral is flowing and organic with romantic flair, like the unscripted and graceful dance of life. It's color palette of warm oranges, pinks, and purples capture the essence of destiny and serendipity in an elegant and enchanting way.
• Jersey Poly-Spandex fabric with UV50+ sun protection and moisture wicking technology (90% Polyester, 10% Spandex)
• UPF Rating of 50+ 
• One Size
Please note print may vary due to scale.