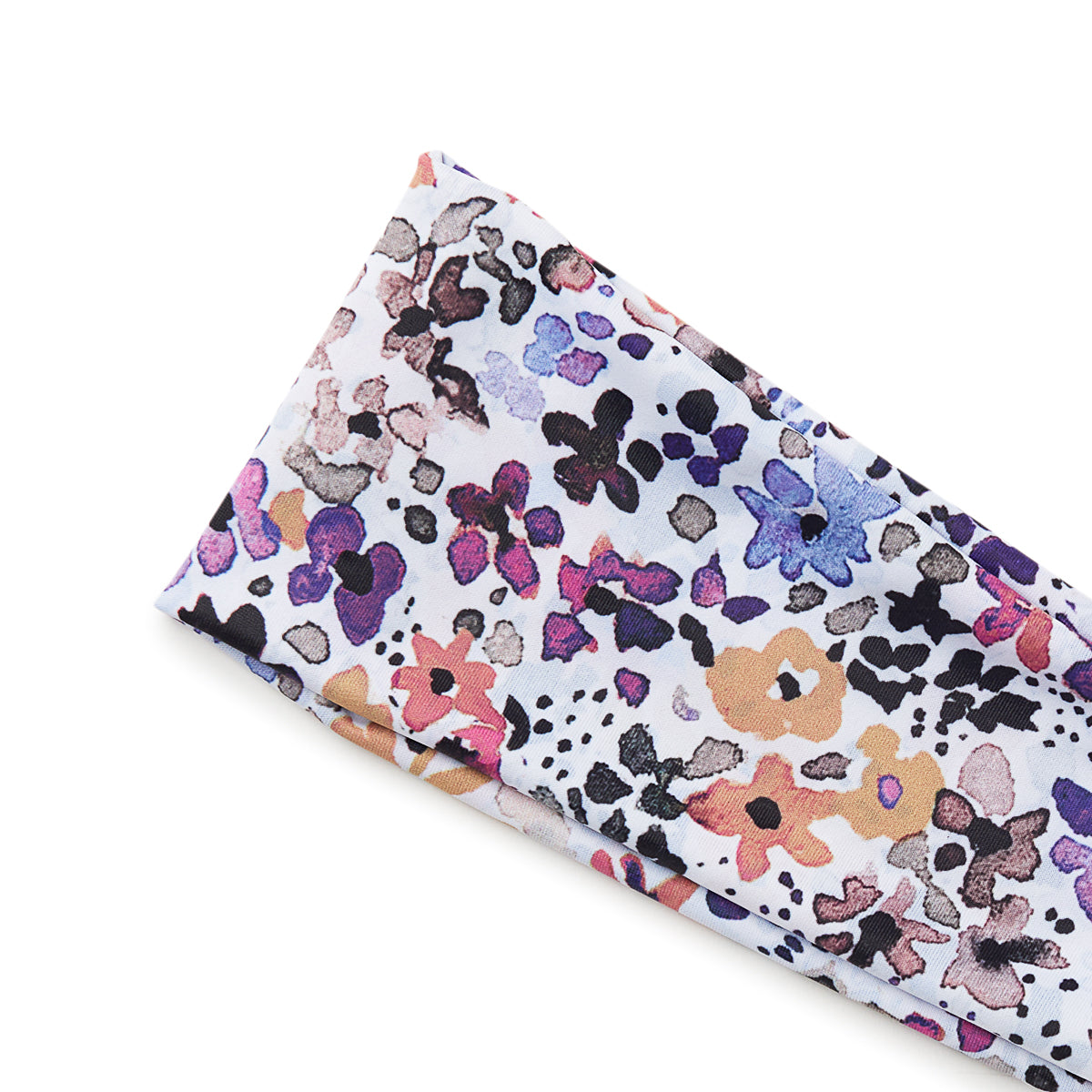 Wisteria | Throwback Headband
Designed for top performance and minimal fuss. This soft, light, low-profile, fashion forward style is made to keep hair and sweat off your face.  Our Throwback Headband shares fabric with our UPF-rated Sun Tour.  This single-ply headband is neatly gathered in the back for maximum styling – wear it scrunched or lay it flat.
This hand-painted floral is flowing and organic with romantic flair, like the unscripted and graceful dance of life. It's color palette of warm oranges, pinks, and purples capture the essence of destiny and serendipity in an elegant and enchanting way.
• Poly-spandex jersey with MAX-Dri moisture management technology: 92% Polyester, 8% Spandex
• UPF Rating of 50+
• One size fits most
Please note print may vary due to scale.