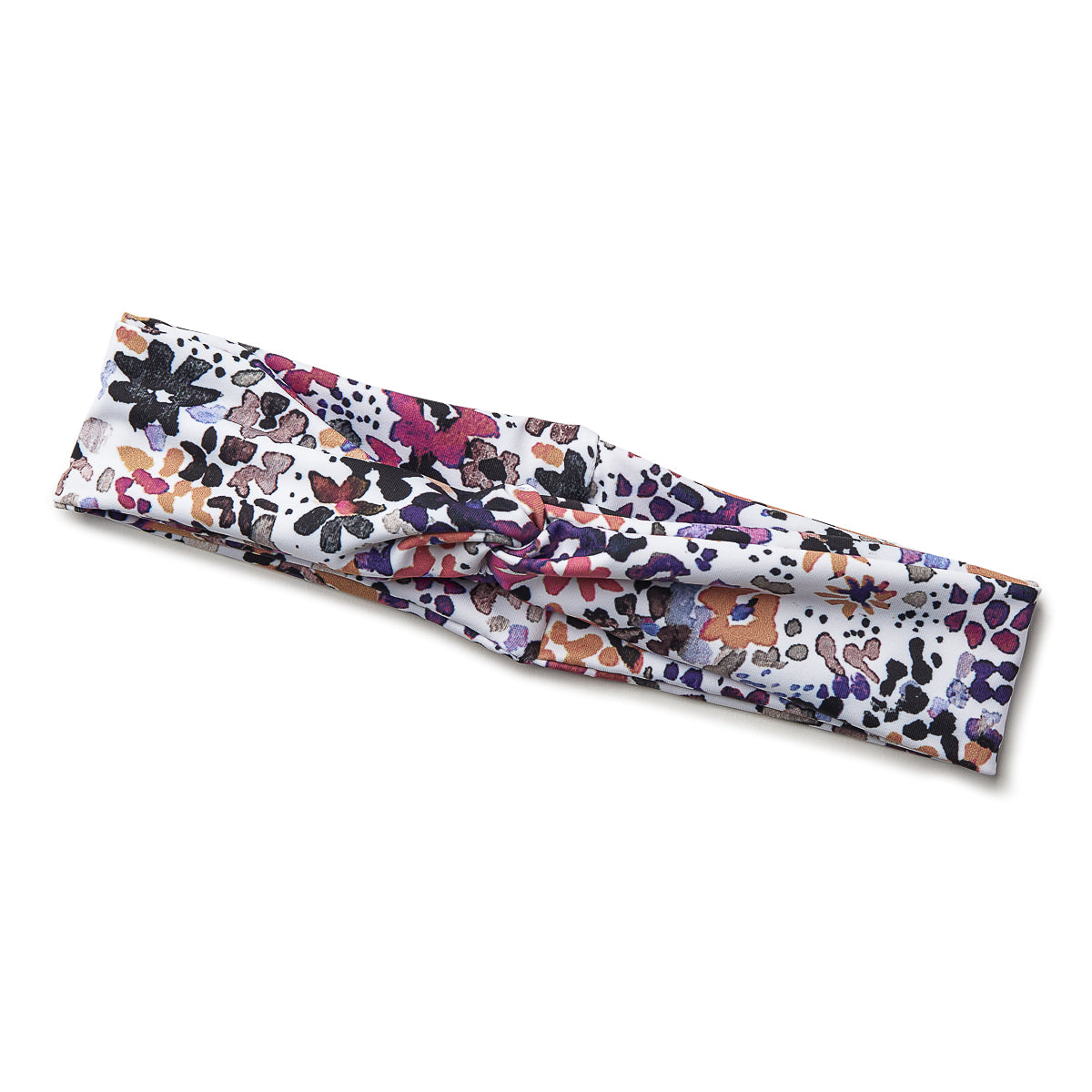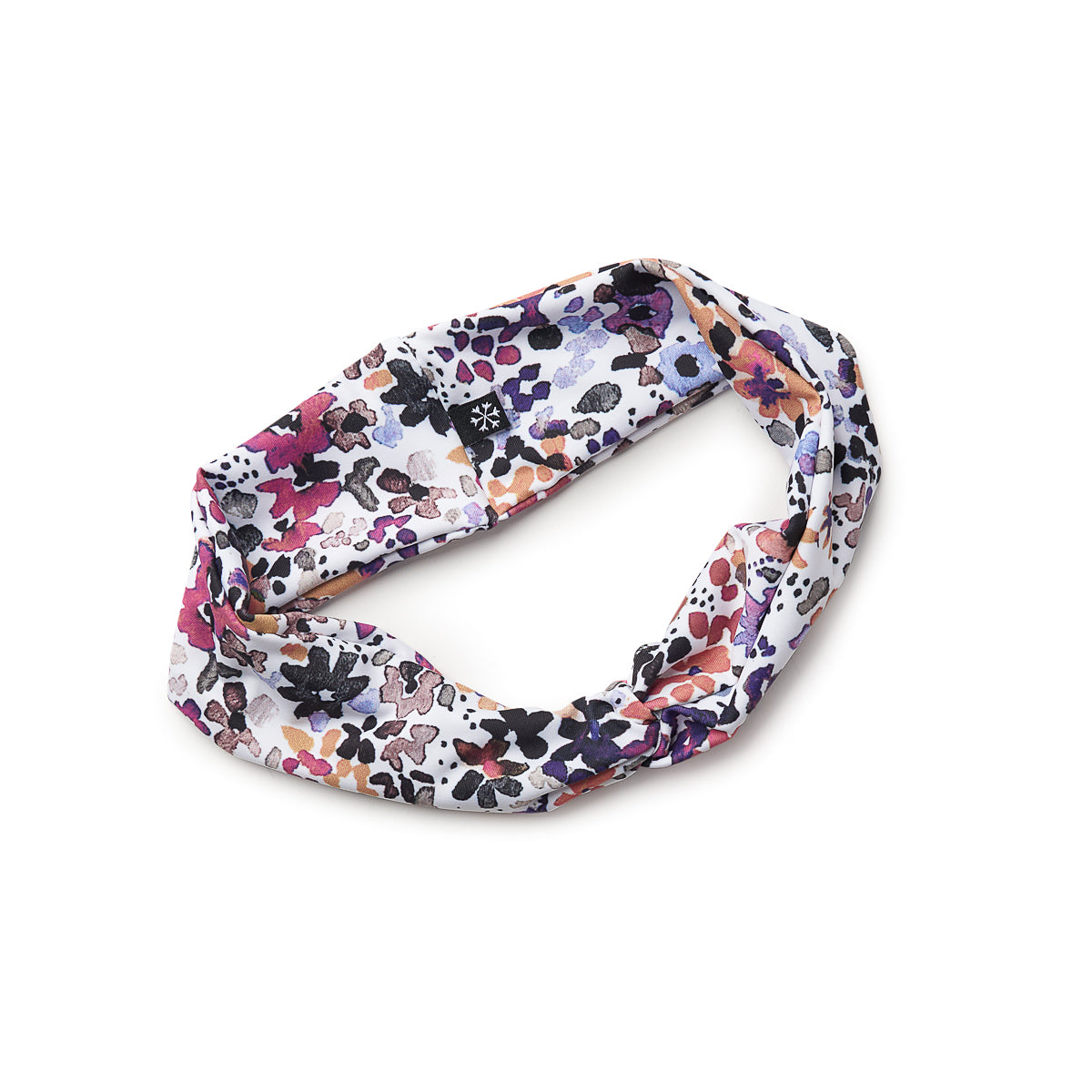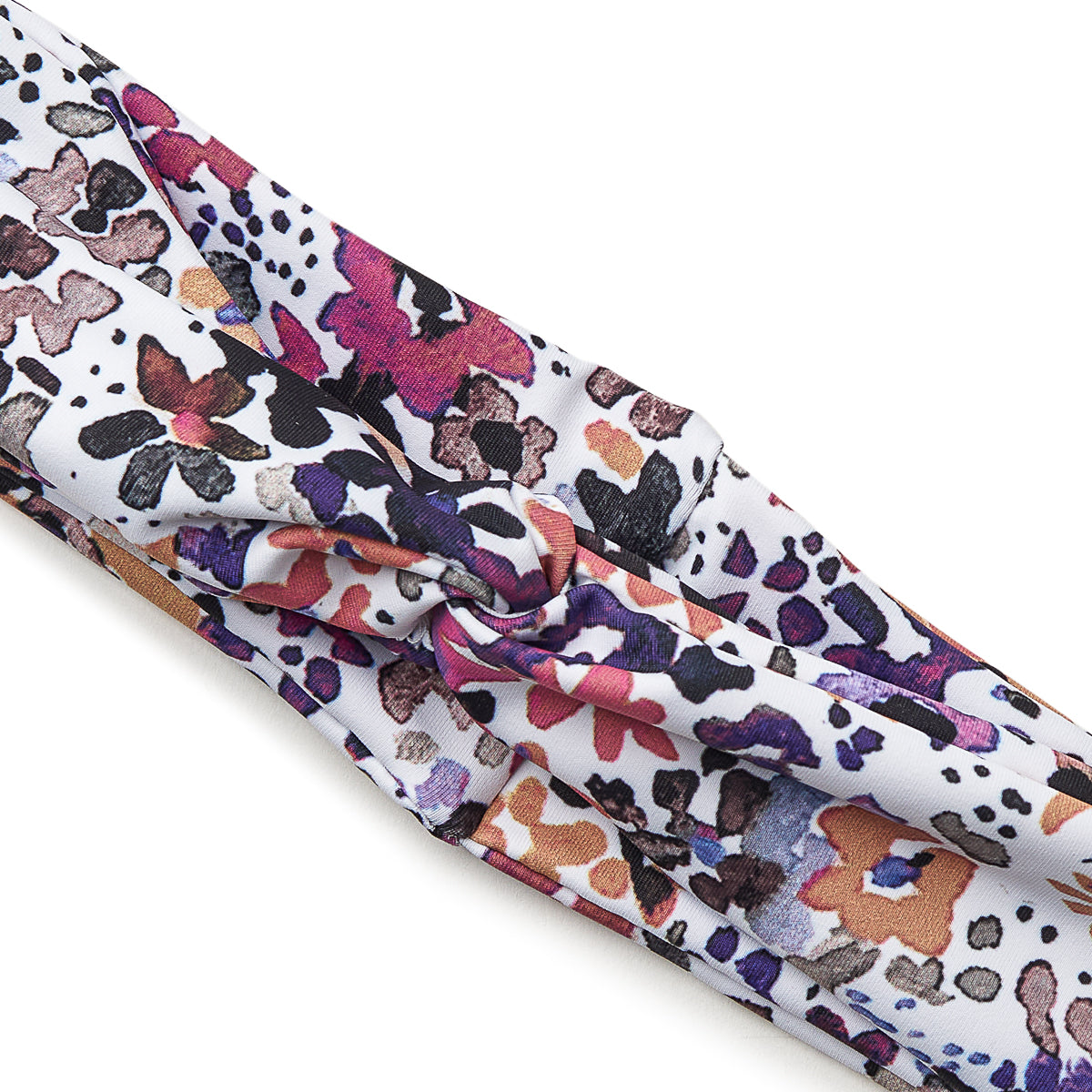 Wisteria | Twist Headband
Keep your hair in place with this stretchy headband featuring a cute twist detail on top and our signature prints throughout. The Twist Headband bridges practicality and style with its quick-drying and breathable fabric and playful silhouette.
This hand-painted floral is flowing and organic with romantic flair, like the unscripted and graceful dance of life. It's color palette of warm oranges, pinks, and purples capture the essence of destiny and serendipity in an elegant and enchanting way.
• Materials: Poly-Spandex fabric (73% Polyester-27% Spandex)
• Details: Stretch fit
• Size: Circumference: 18.5" Height: 2.25"
• One Size