Earlier this summer our friends at Blundstone asked us to put their iconic boots to the test: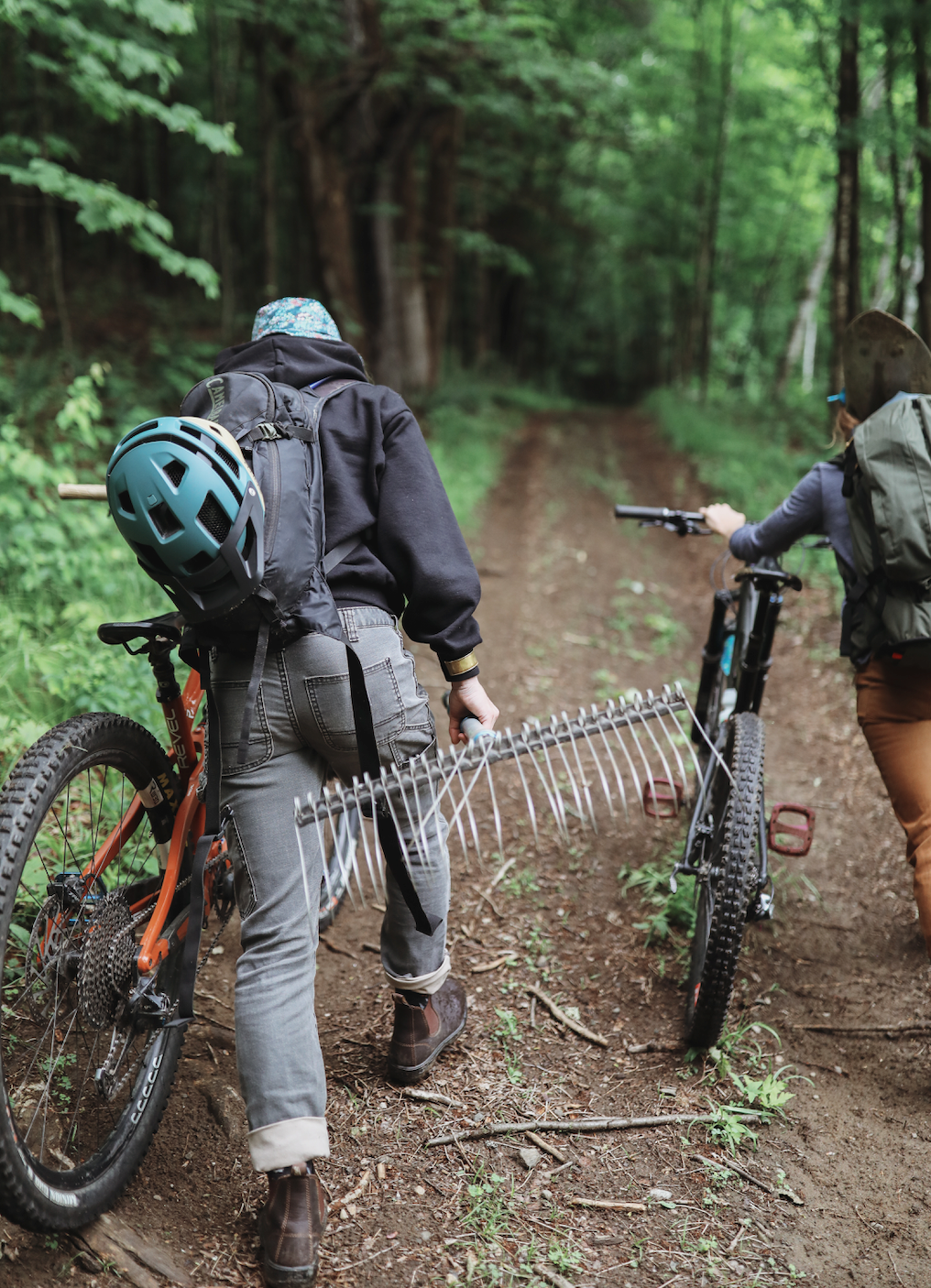 work hard, play hard -
Corinne and Laura went deep into Vermont's lush jungle oasis and spent the day doing what they love – trail building with friends and riding bikes!
The morning started out chilly and misty but Laura and Corinne suited up in their workwear uniform – "blunnies" paired with a Bucket or Brim Hat. A match made for any day's task - Blundstones always provide that ideal combination of warmth and practicality.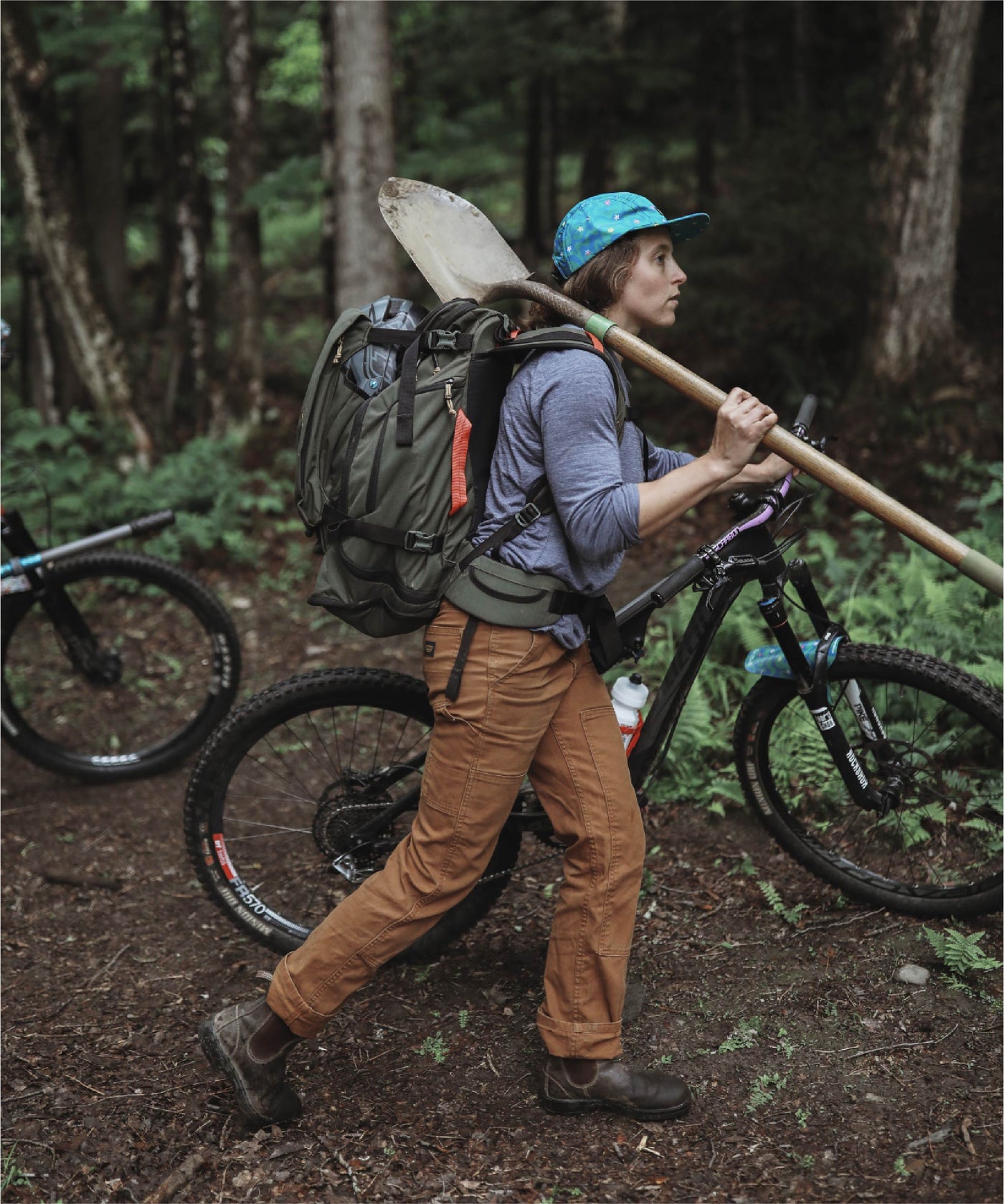 A Backyard Playground -
Laura and her husband have an idyllic home in the Vermont woods. Their weekends are spent hosting friends, working on the property, and building out their backyard trails.
Blundstones are Laura's footwear of choice – durable, comfortable, water resistant and with their easy pull-on pull-off you can transition back to bike shoes in seconds!
Photography by Maaike Bernstrom