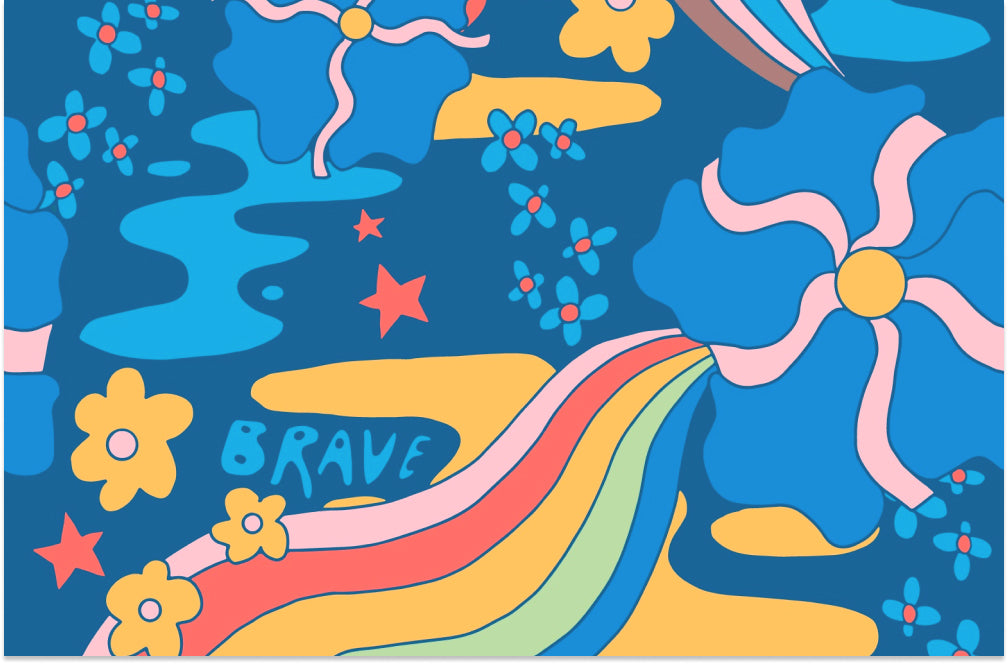 skida x camp brave trails
Camp Brave Trails
Camp Brave Trails is a summer camp that uses the outdoors as a catalyst for creating a safe and inclusive environment for LGBTQ+ youth to grow. We collaborated with outdoors photographer + a long time friend of Skida, Stephen Shelesky, on this print. Stephen priorities storytelling that promotes the outdoors as a space that uplifts, accepts, and includes everybody. Together, we wanted to create a print that was not only beautiful but illustrated the evolution from the traditional Pride rainbow into a more accurate representation of the LGBTQ+ community. Celebrate Pride 365 days a year with this print!
skida x coalition snow
Coalition Snow
Coalition Snow is a design-forward and women-led ski company, so naturally, we came together to give their whimsical prints a fresh platform on our headwear & accessories.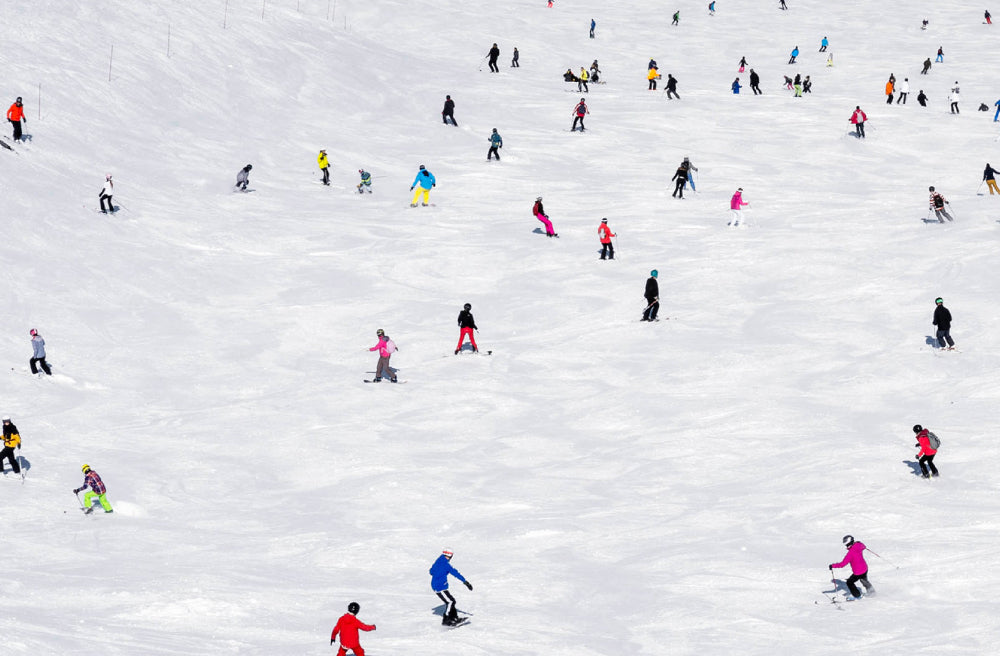 skida x dede johnston
Dede Johnston
Dede Johnston is a photographer and designer born in Burlington, Vermont. Though she now divides her time between London and Courchevel in the French Alps, Dede has never forgotten her roots. Our shared love of wintry landscapes, skiing, and Vermont made this collaboration a no-brainer.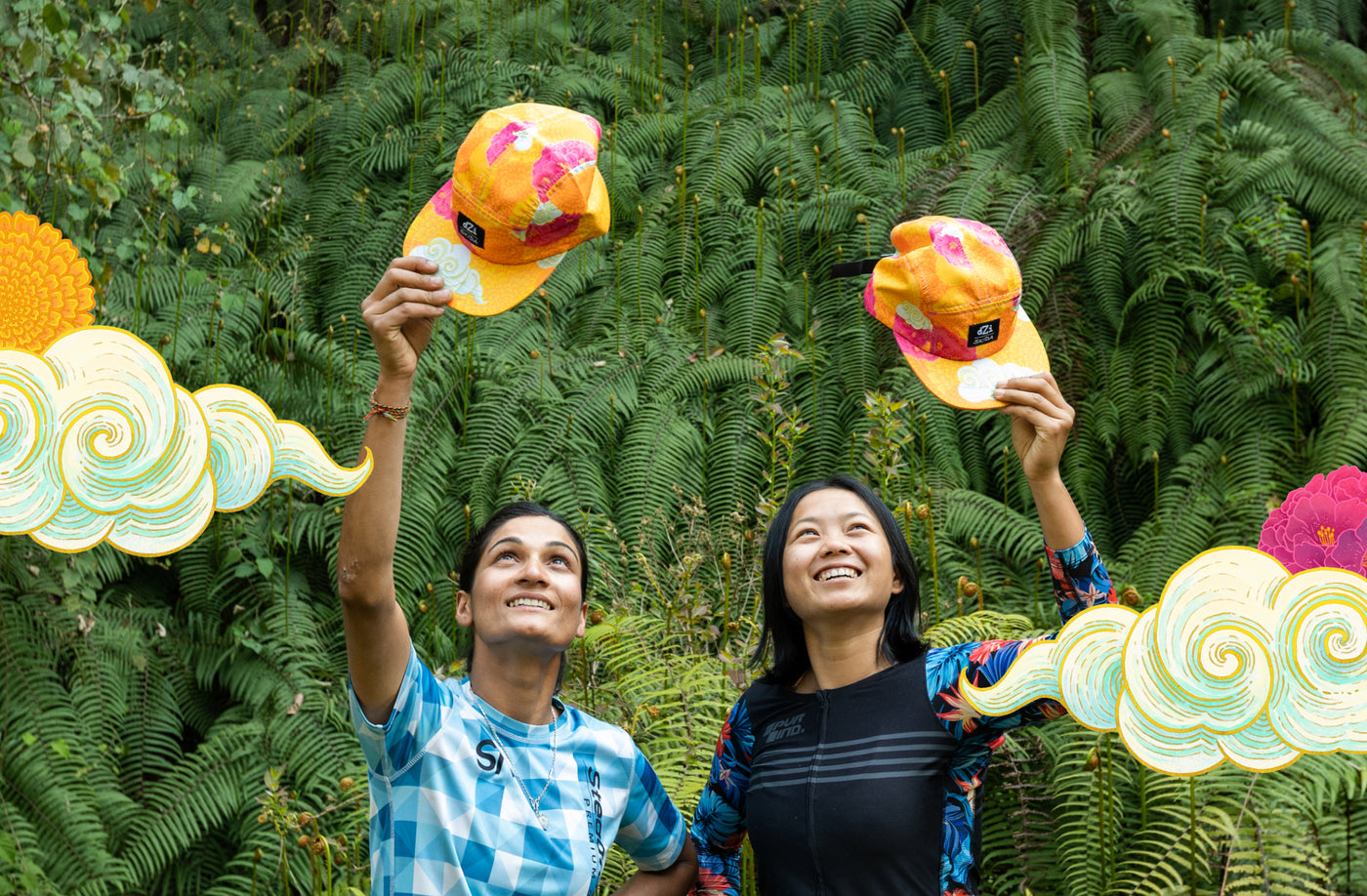 skida x dzi
dZi Foundation
We teamed up with dZi to support their mission of helping rural Nepali communities prosper on their terms through innovative education, agriculture, and health programs. Skida's history with Nepal dates back to when founder, Corinne Prevot, studied abroad there during college and fell in love with the mountain town communities and local craftsmanship. We partnered with Kathmandu-based artist, Ubahang Nembang, to create "Fulbaari", a print rich with cultural symbols that translates to "Flower Garden".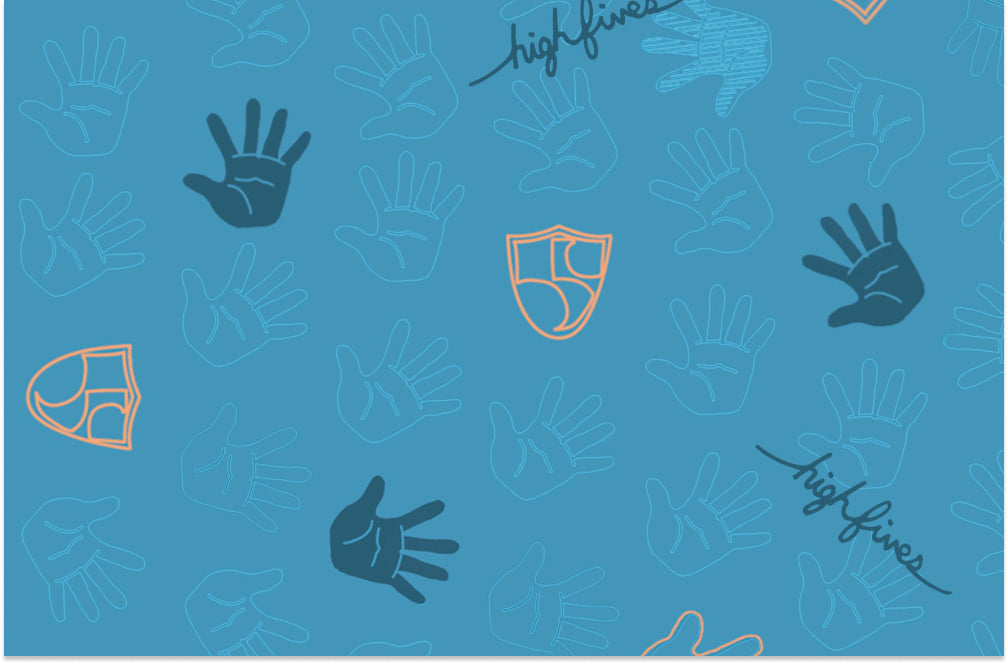 skida x high fives
High Fives Foundation
High Fives is an adaptive sports organization that has supported 500+ athletes in their return to biking, surfing, and skiing (and more!) through adaptive equipment and camps. At Skida,we believe everyone deserves a place in the outdoors and are proud to introduce our fourth collaboration with the High Fives Foundation.
skida x l39ion
Legion of LA
Legion of Los Angeles (L39ION) is an Elite Cycling Team dedicated to increasing diversity, encouraging inclusion, and giving supporters access to their favorite athletes. We are honored to partner with Team L39ION, as they amplify BIPOC voices in the cycling community. Founder Justin Williams states, "As we move forward it's important to remind people about the destination we are headed towards. I feel that this collaboration allows for just that, forcing people to lok wearers in the face and acknowledge how far we've come, but how far we still have to go."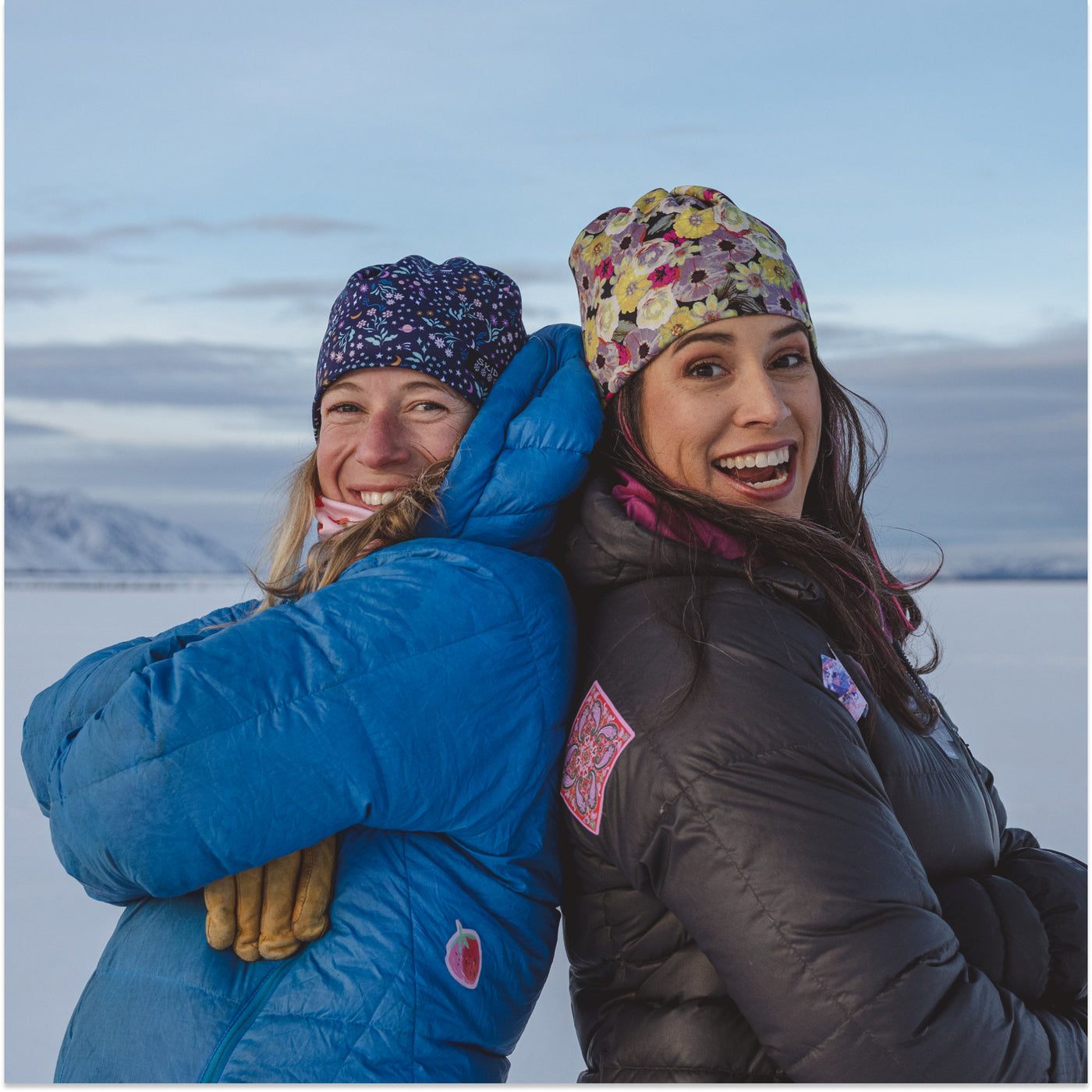 skida x noso patches
NoSo Patches
In the Winter of 2021, we were delighted to get in touch with Kelli Jones, the mastermind behind the beautiful repair patches at NoSo. Our founder, Corinne, was stoked on her and Kelli's shared passion for sustainability and the outdoors, making this collaboration a no-brainer. Give your gear a little love + longevity – these patches are weather resistant and provide a lil' more flare than the ol' strip of duct tape!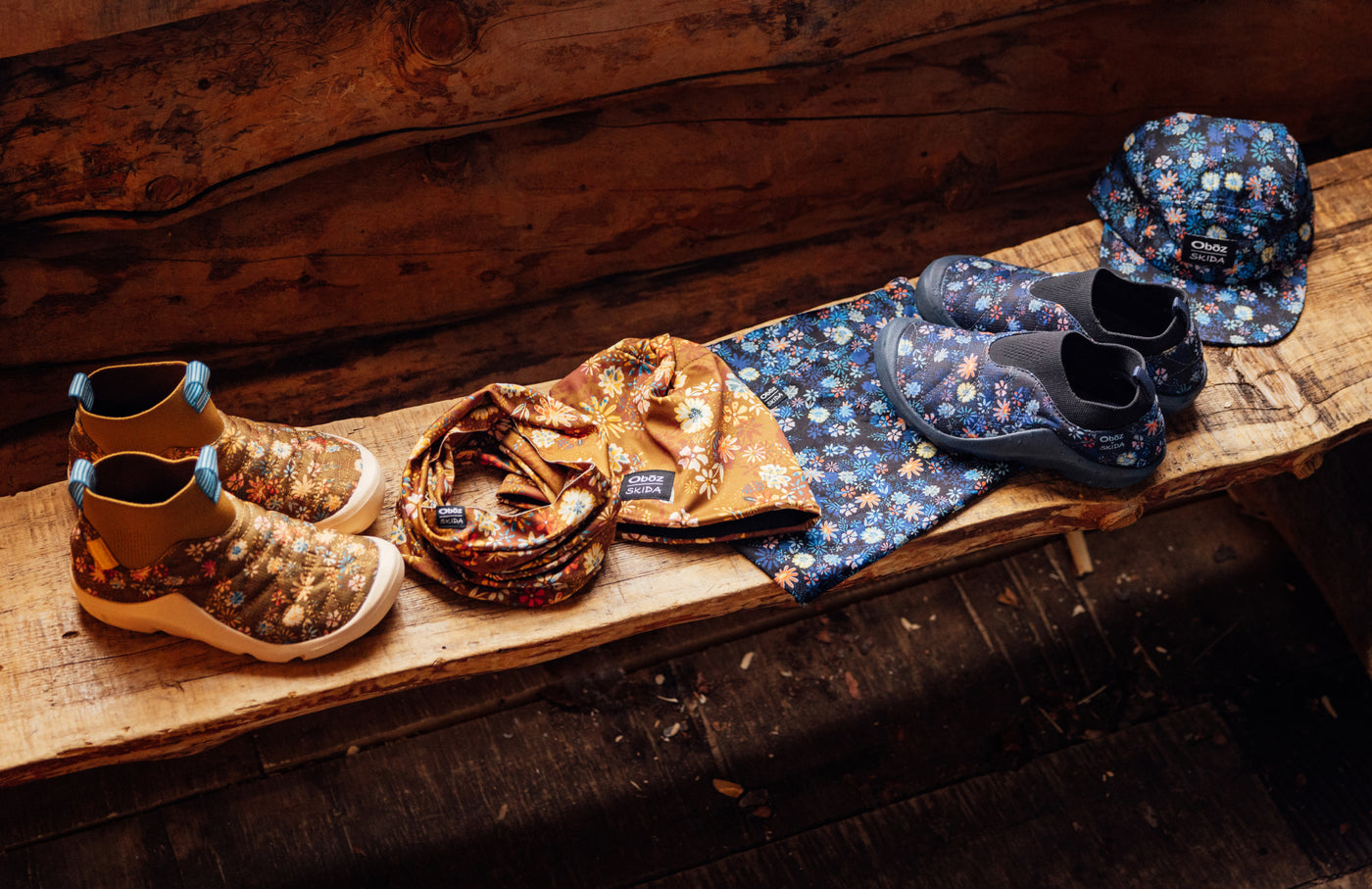 skida x oboz
Oboz
We've paired up with the Montana-based footwear brand Oboz to keep you covered head to toe this winter. Brought together by a shared belief that the same trail can be walked a hundred times but can feel different with a fresh perspective, we joined forces to create a limited collection of headwear and footwear styles that celebrate a VerMontana state of mind.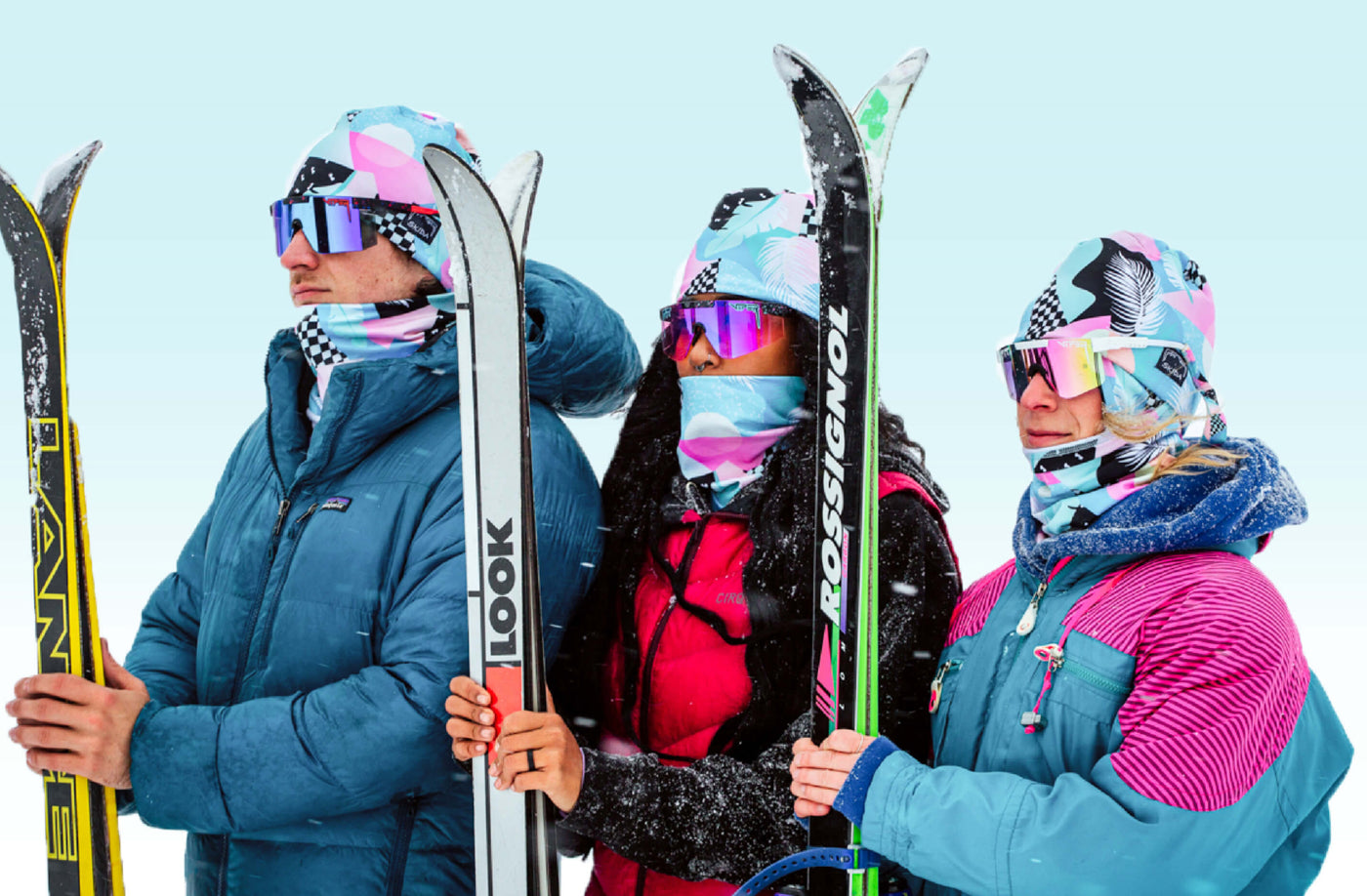 skida x pit viper
Pit Viper
We teamed up with the louder, badder skiers at Pit Viper to create a print that throws it back to a time of straight skis, loud music, and abundant powder. This limited-edition print pays homage to bright times before Gore-Tex. Founded in 2012, Pit Viper creates eyewear that can take a beating. Their goal is building quality gear for the activities we love. We share founder-driver missions of self-expression through style and functional gear. We are startups with roots in skiing who like to do things our own way, and share a mindset that brings people together. Welcome to the party!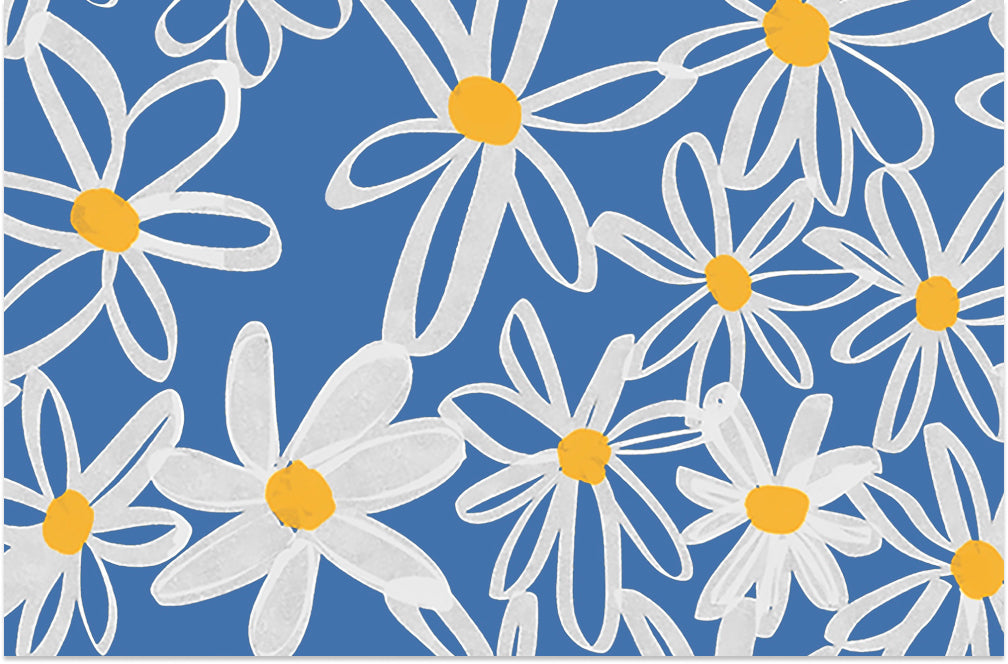 skida x ripton
Ripton & Co.
Our pals over at Ripton & Co. are performance denim experts, and we're stoked on this limited-edition collaboration. The capsule collection is complete with "Skida-fied" jorts, a cycling bib, bike fender, and other classic Skida products. The print, Denim Daisy, celebrates whimsy, springtime, and – well, denim!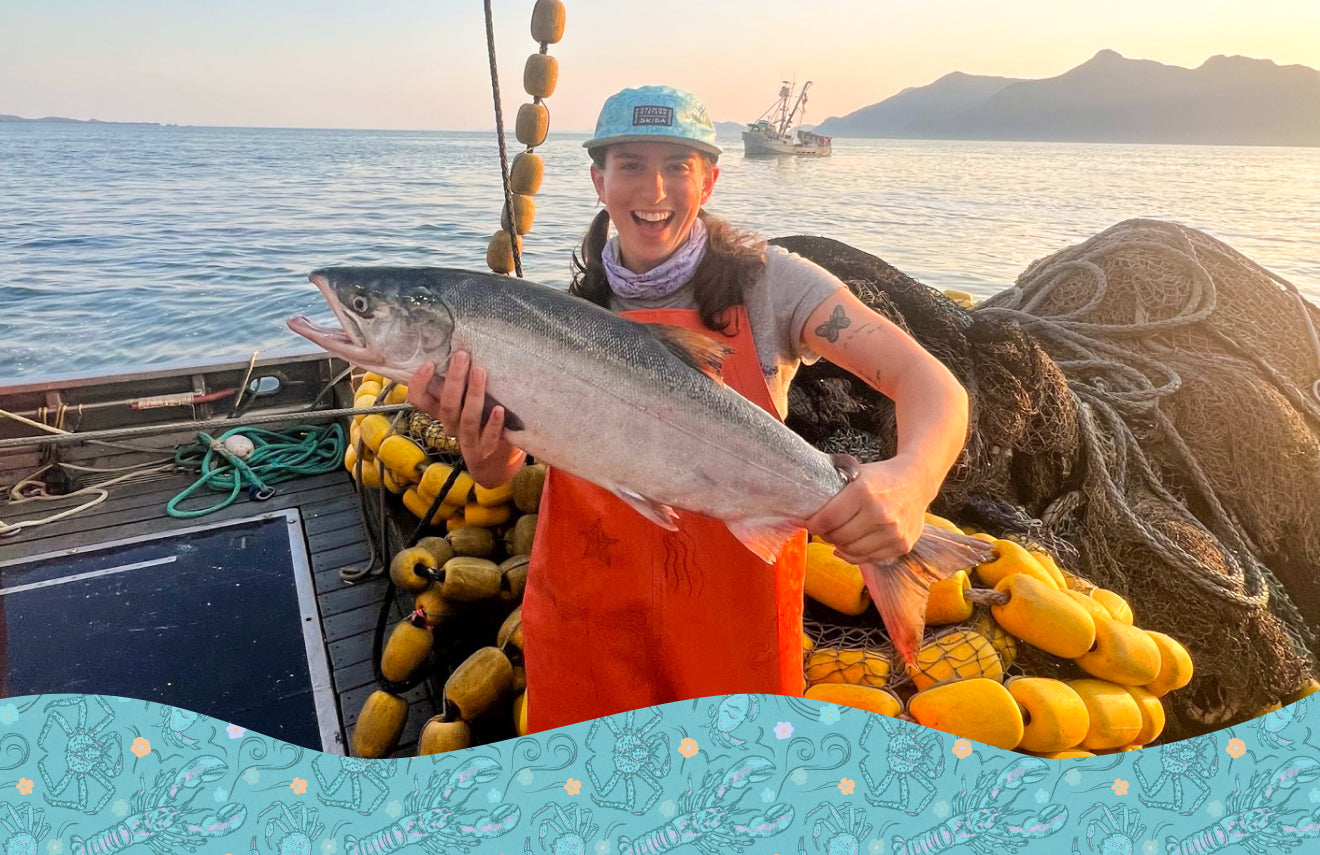 skida x salmon sisters
Salmon Sisters
Over the years, we have loved collaborating and growing with Salmon Sisters, a company co-founded by sisters and fishermen, Emma and Claire. They share the same love of exploring the outdoors in functional and stylish gear, and are inspired by the wilderness of Alaska and the sustainable fisheries of the North Pacific. Their products are designed in Alaska, inspired by nautical tradition, and made for a community of fishermen, adventurers, and ocean-enthusiasts alike. We're honored to be the purveyors of their favorite headwear for every season.
skida x stio
Stio
When you keep bumping into each other on the same favorite trails, eventually it's clear: it's time to team up. Made for lovers of winter—from the summits of the Tetons to the peaks of the Green Mountains. We've paired one of our most iconic floral designs with the colors, hues and western aesthetic of Teton Valley that Stio is known for.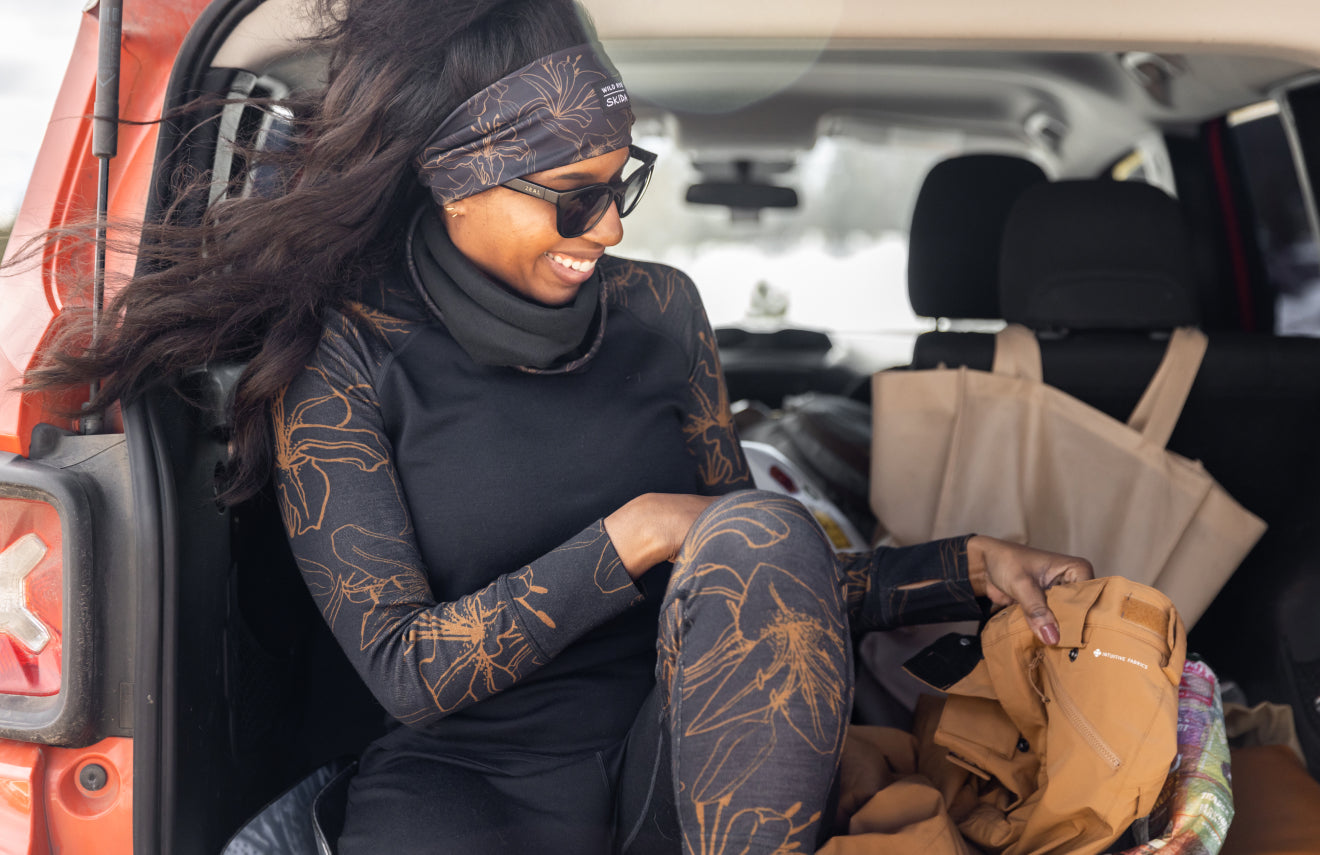 skida x wild rye
Wild Rye
Wild Rye is a mountain apparel brand designed to empower women to thrive in the outdoors with beautifully crafted gear and apparel. For our 6th annual collaboration, we are bringing you Moonlily, a gentle reminder that adventure & elegance can coexist in the most unexpected ways.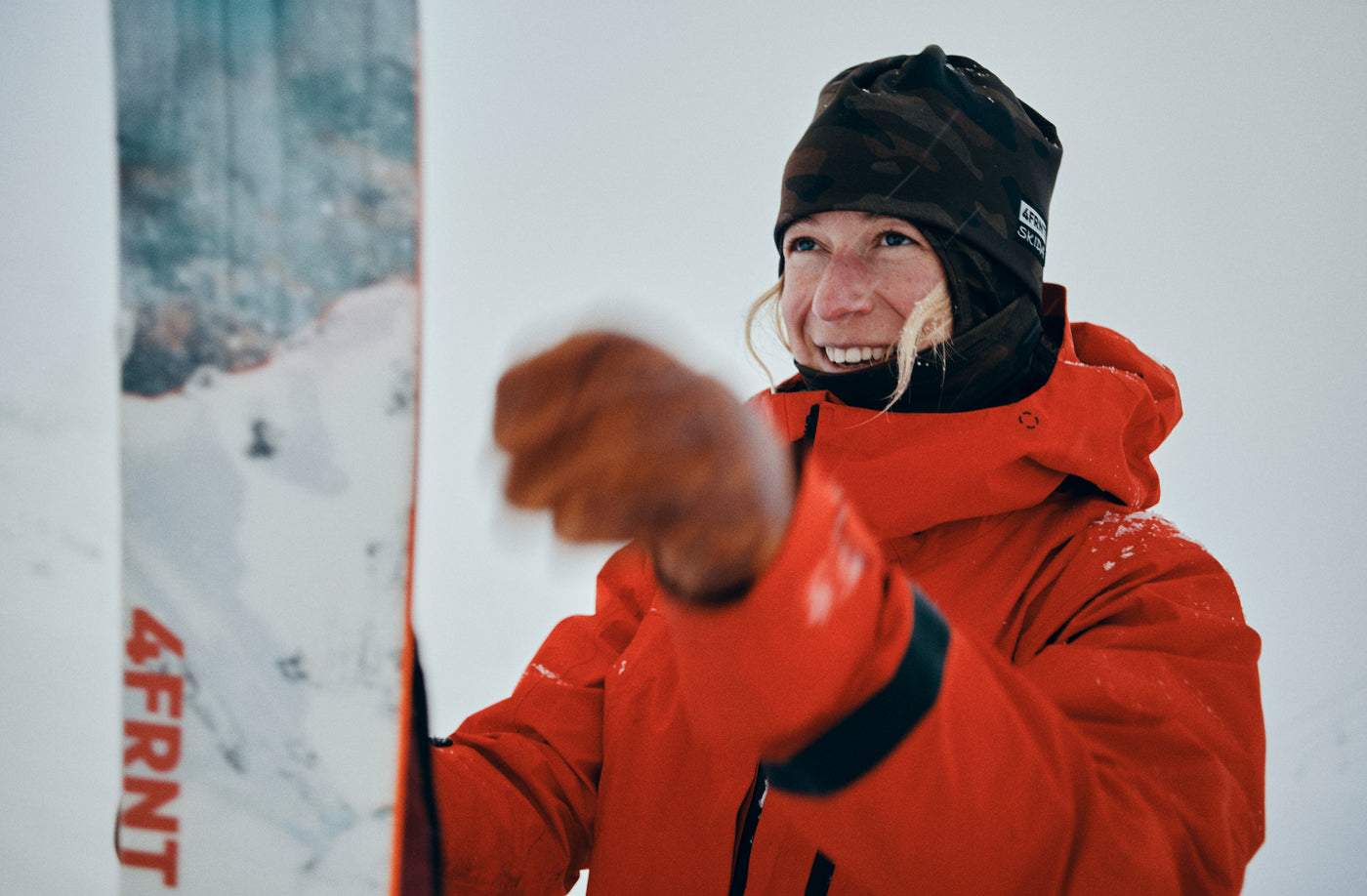 Skida x 4Frnt
4FRNT
Based in Burlington, VT, 4FRNT is known for its innovative approach to the ski industry.  For the last five years, Skida founder Corinne Prevot has skied for the 4FRNT team so naturally, we've put our heads together to create an annual collaboration. This year we created a wear-with-anything camo inspired by this season's subtle and earthy ski graphics.