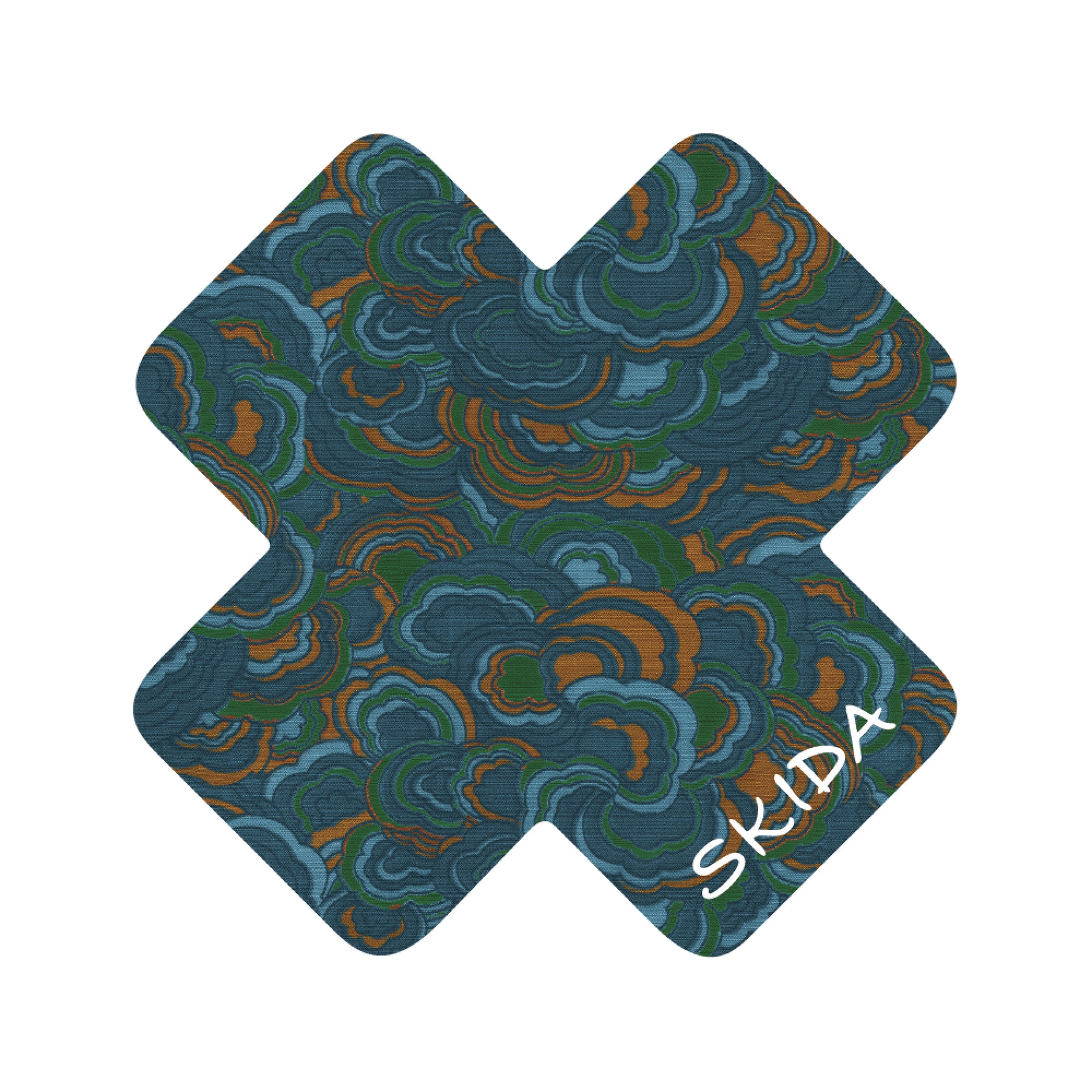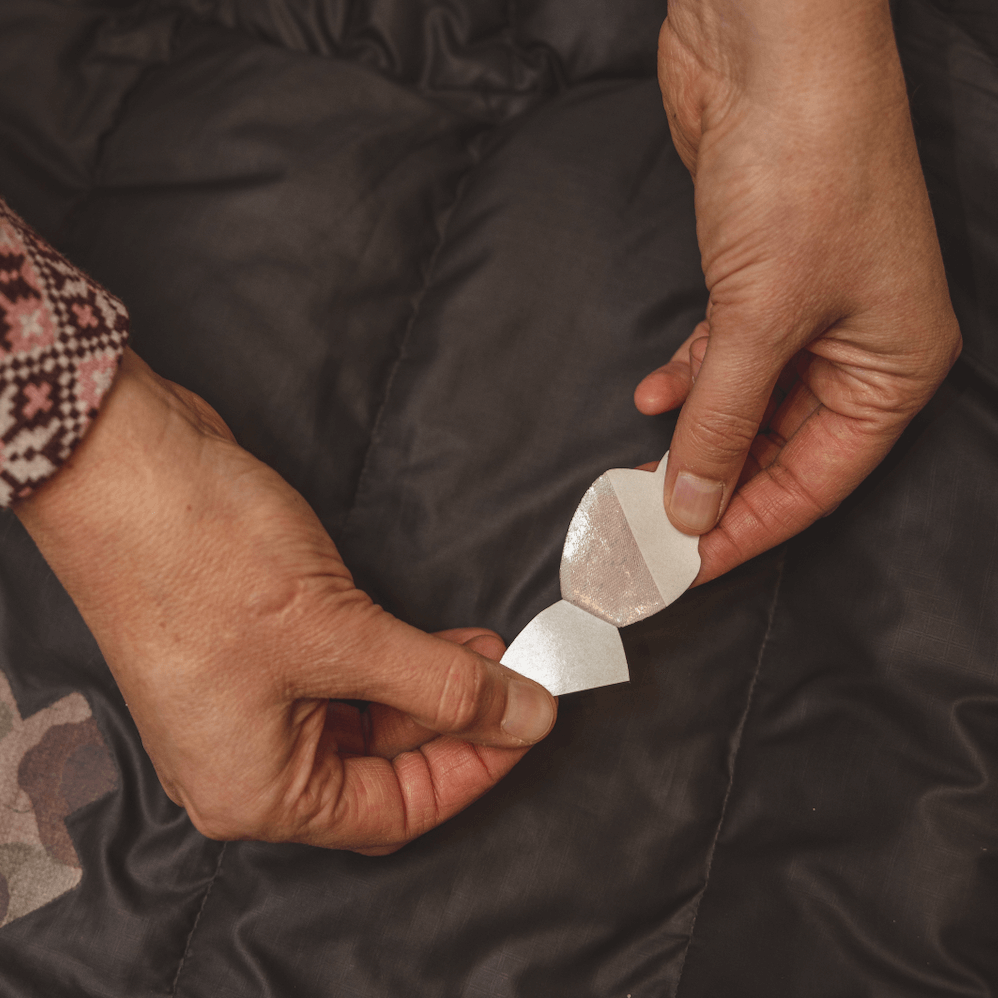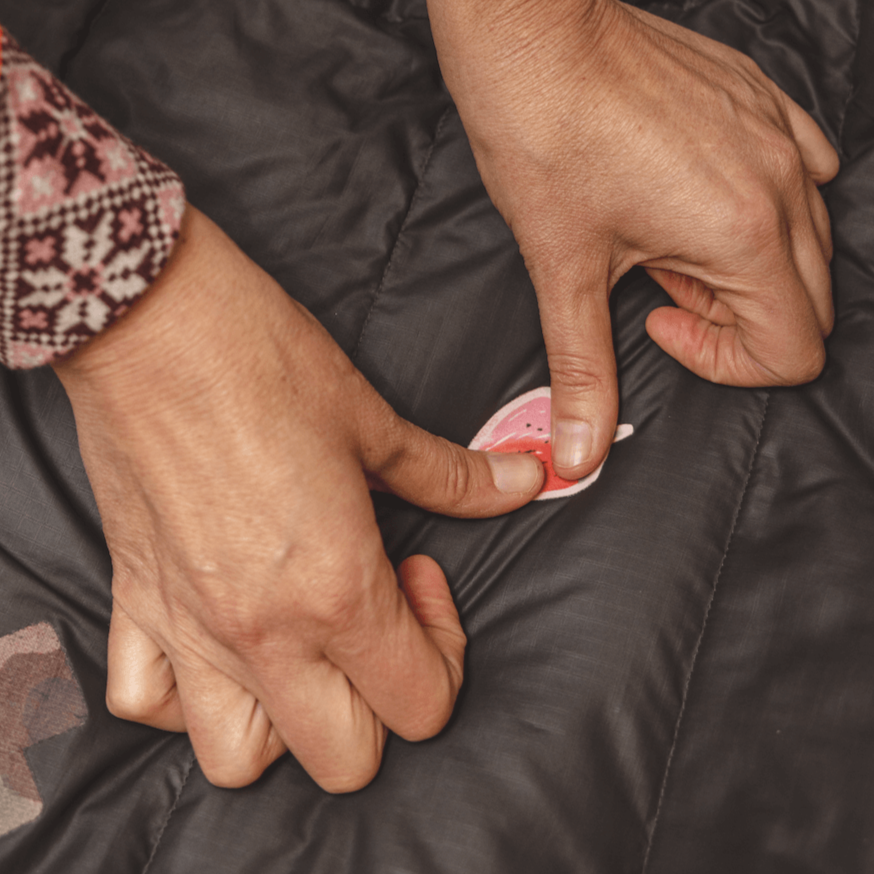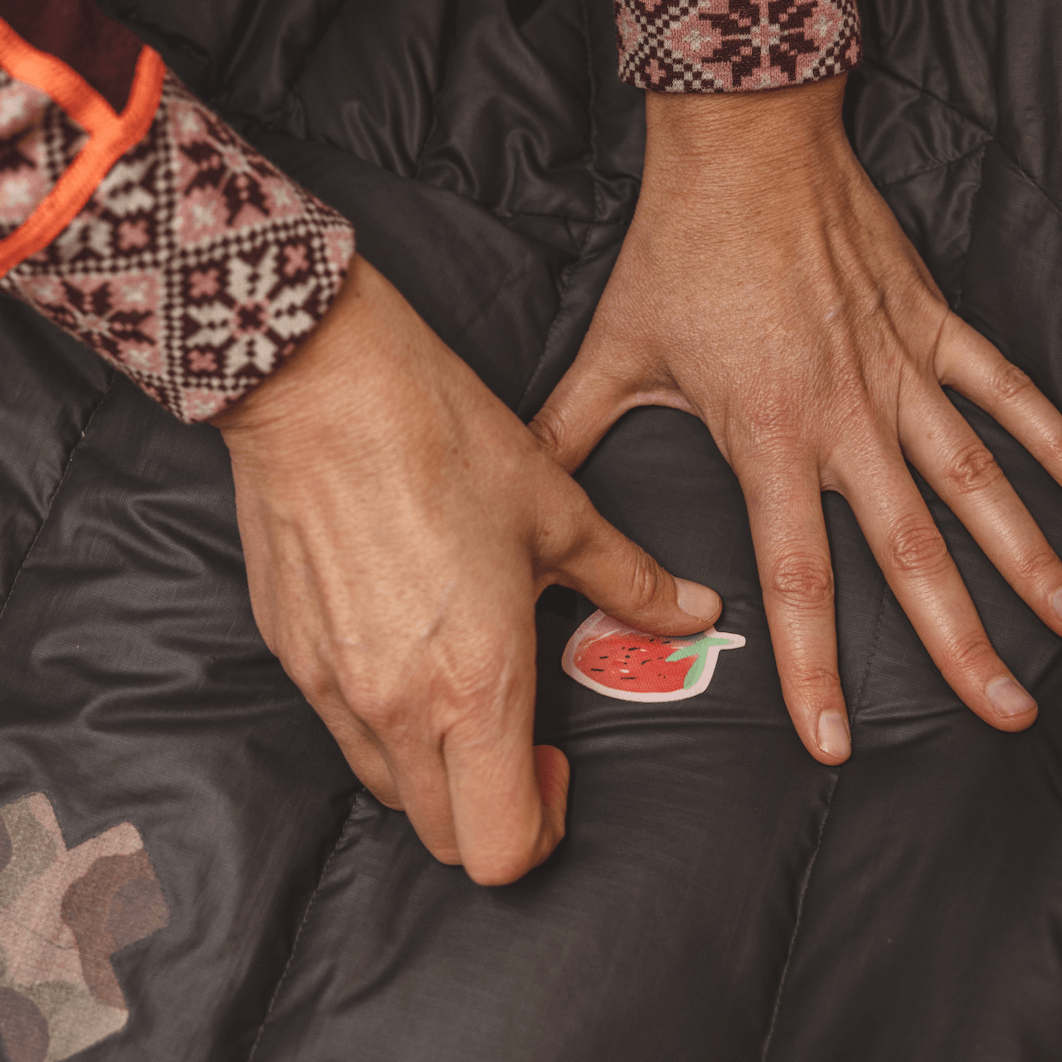 Noso Patches x Skida | Fun Guy
Noso Patches are flexible, lightweight, durable and waterproof. The patches are created for easy application after spending time outside. Just crack it, stick it, and set it permanently with a hair dyer. Three simple steps to give your gear a second chance! Shop All Noso x Skida patches
These enchanting teal tones mimic the serene depths of the forest floor. Hints of lively green and vibrant orange add a playful touch, making this print a delightful homage to the fascinating world of fungi.
To us, practicing sustainability means leaving as little waste as possible, and repairing - not replacing! That means having a solution to fix tears in high-performance materials like Gore-tex and nylon fabrics. Give your gear another year!

• Made of Brushed Polyester Fabric(nice & soft)
• Weather Resistant & Waterproof
• Easy to Apply:Tough adhesive, peel and stick
Dimensions: 1.69" x 1.42"