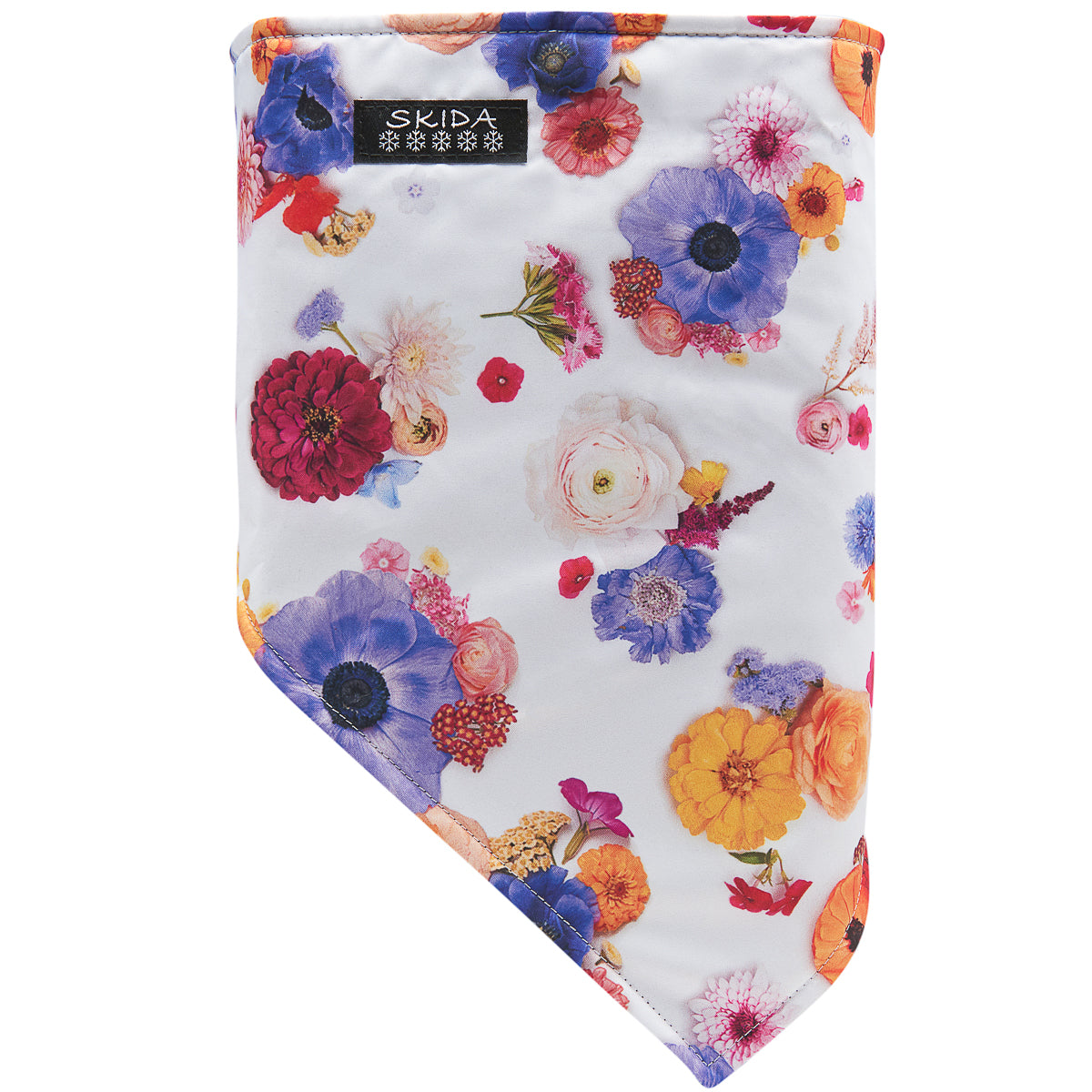 Prim & Poppy | Bandana
The Bandana was designed to increase your style points on the mountain, while fighting the elements.  The outer Polytwill fabric is highly resistant to snow and sleet, while the inside is insulated with microfleece to keep you warm and protected. For quick layering, the velcro closure of the Bandana makes it an easy piece to throw on and take off, without pulling off your hat or helmet. As always, made in Vermont.
Keeping it local, we teamed up with Vermont-based stylist and photo duo, Molly Velte & Julie Goldstone to create and photograph these floral arrangements. The result? Flowers in crisp detail that nearly jump off the fabric! This real photo floral print is sure to brighten up any stormy day.
• Printed outer fabric: Performance Polytwill Fabric (94% polyester, 6% spandex)
• Lining: Polartec® microfleece
• One Size Fits Most: 22-25" Circumference, 12.5" Height
• Velcro closures for superior adjustability
Please note print may vary due to scale.