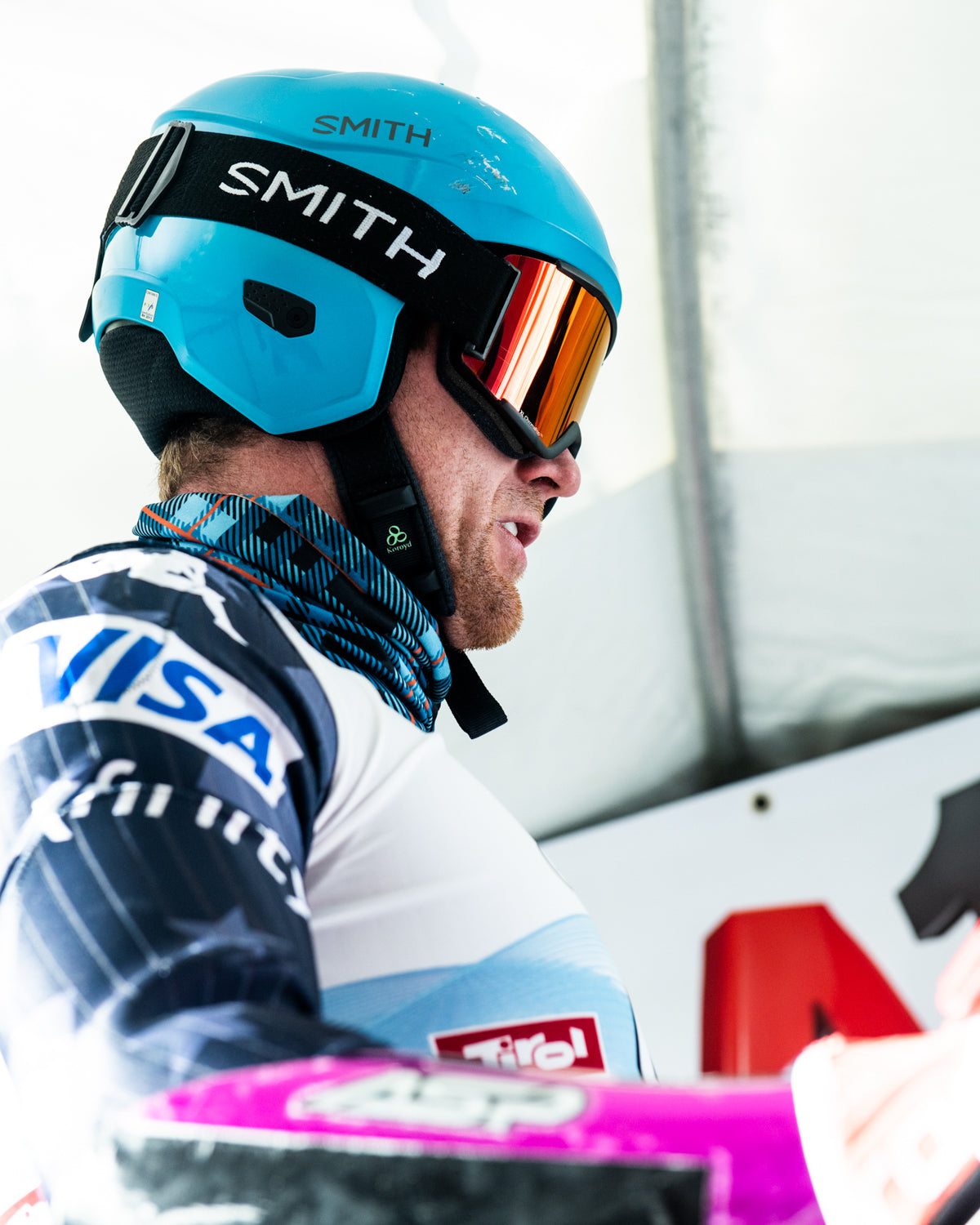 Meet the Athlete:
Ryan Cochran-Siegle
During his second Olympic Games, Ryan Cochran-Siegle won a Silver Medal in the Super-G at Beijing. Great success often takes a village; in Ryan's case, this is undoubtedly true (plus, his determination and a lot of hard work). The Cochran family has been known in the ski world for the last fifty years and Ryan is carrying on the family legacy. We caught up with him to learn about his family's role in his career, the origins of Cochran's Ski area, and what the next generation of family skiers looks like.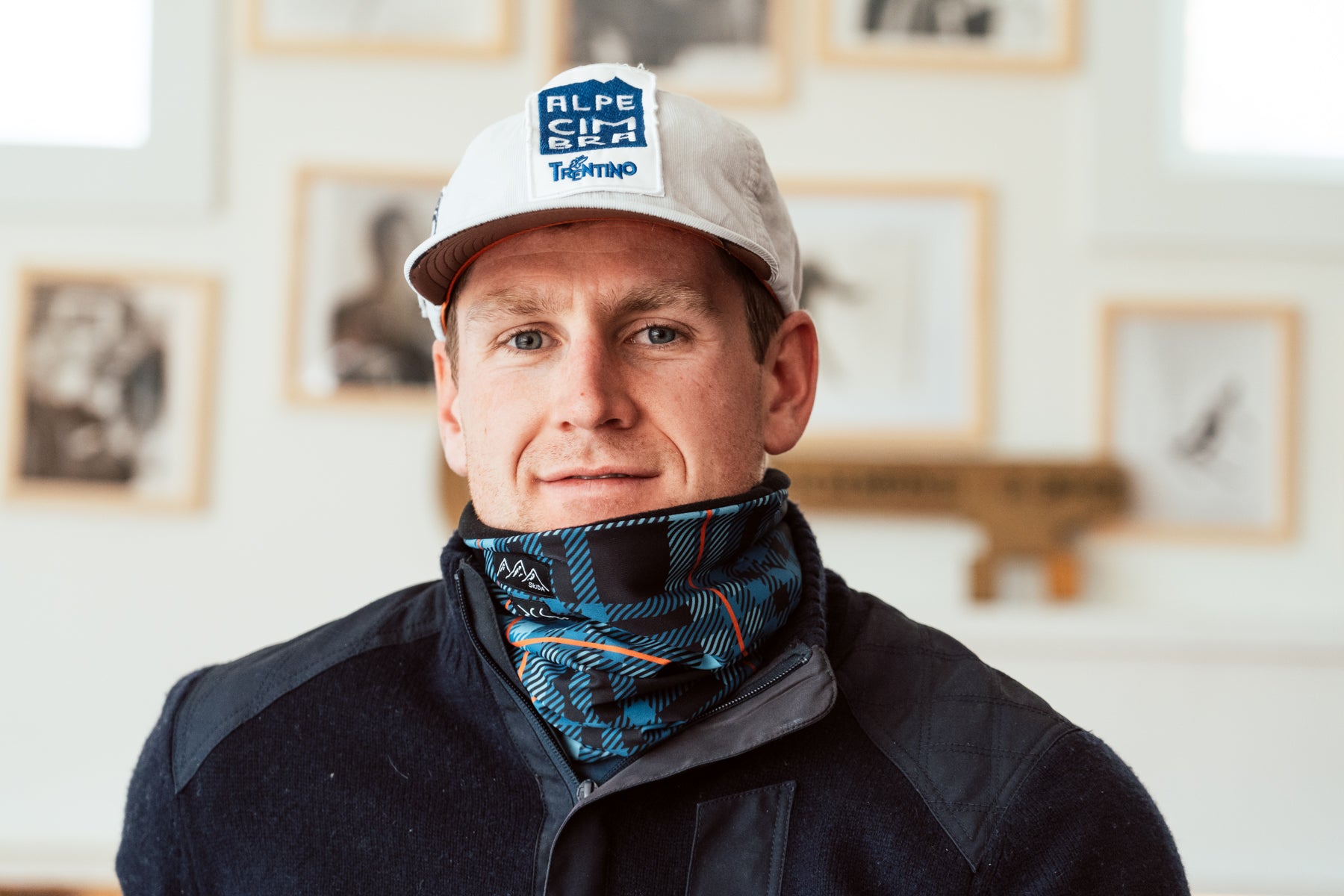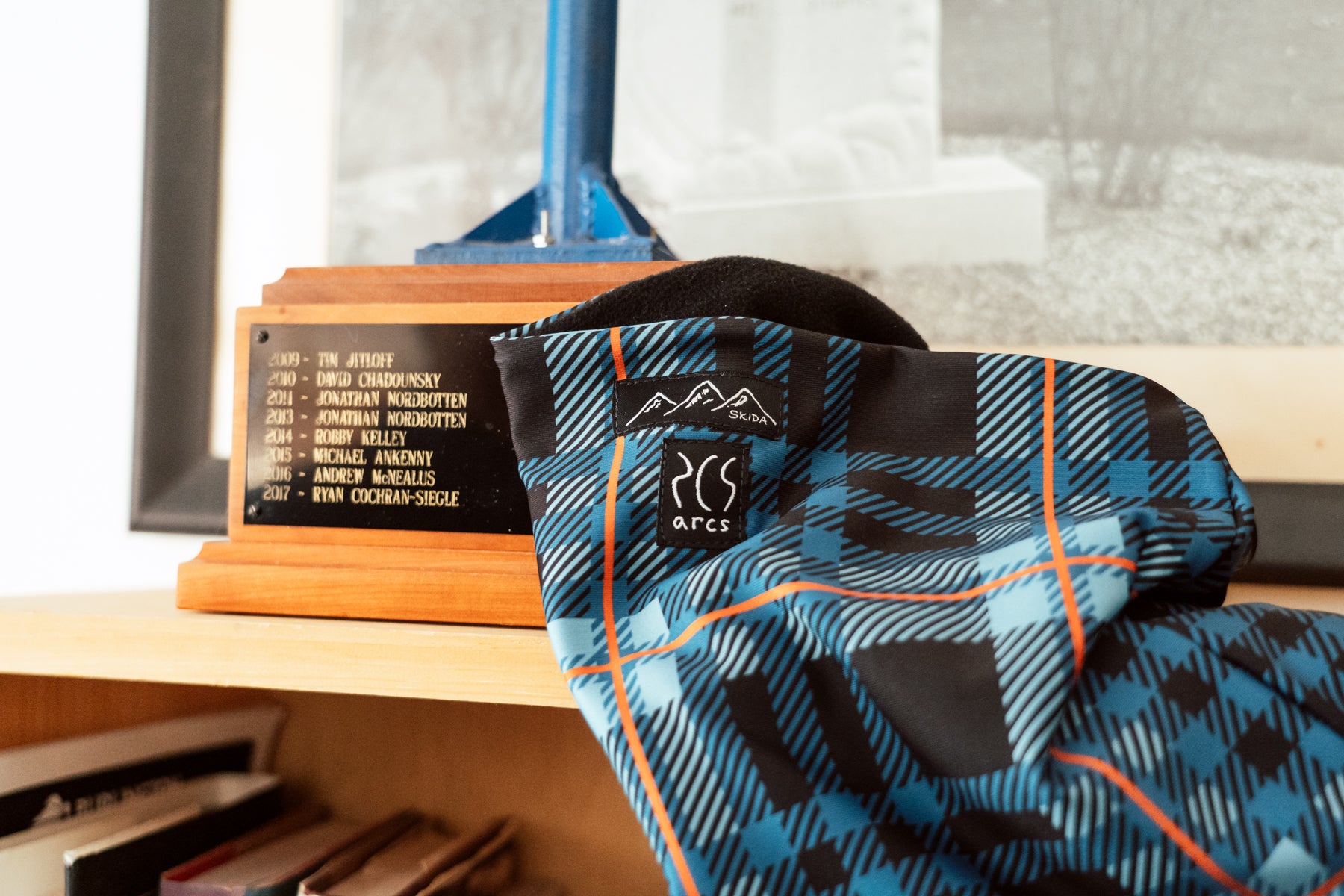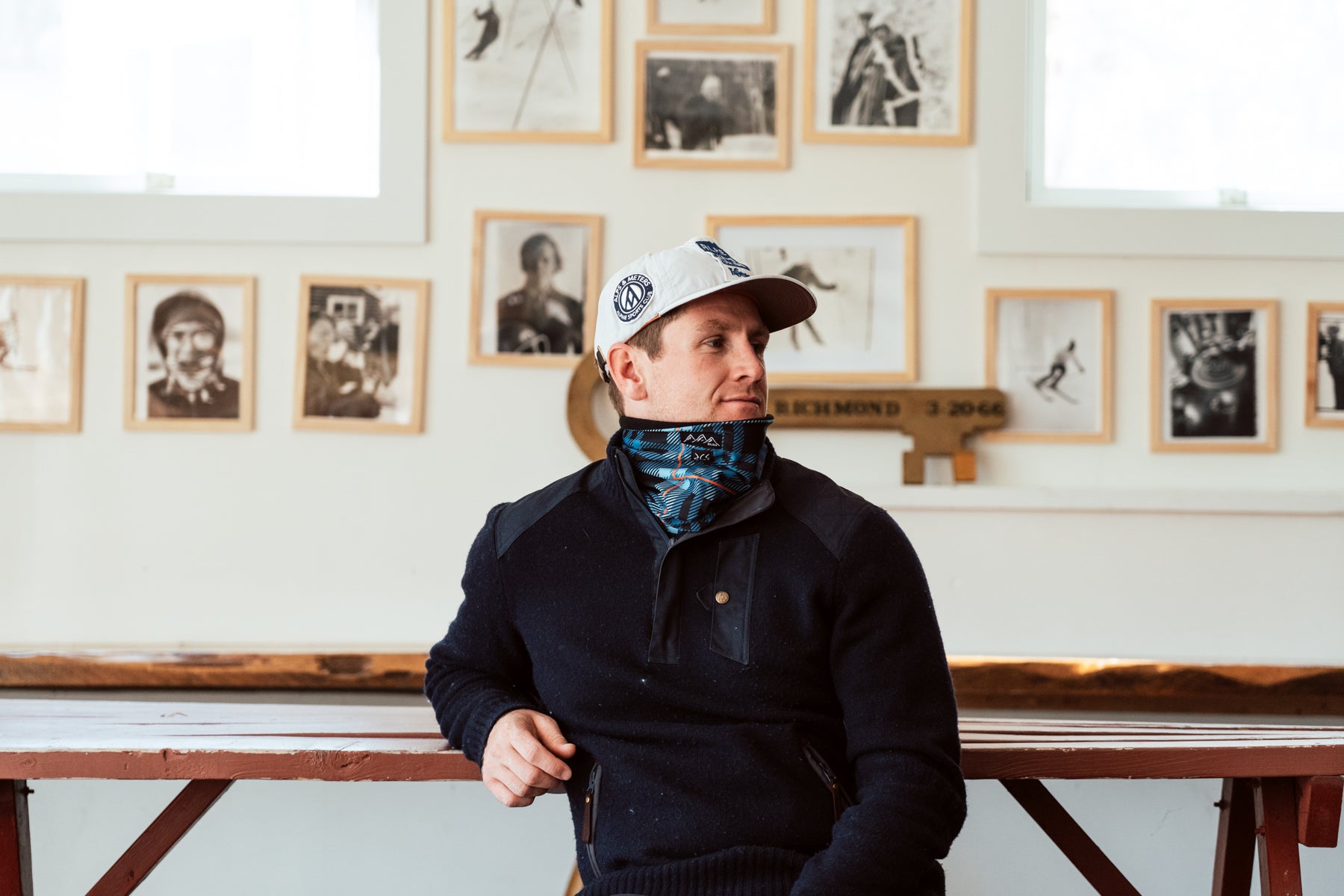 The Cochran's Way
When and how did Cochran's Ski Area go from being your grandparent's backyard to a functioning ski area?
My grandfather always had a dream of creating a ski hill in the backyard for his children to grow up skiing on. Having such a strong engineering background, in 1961 he built a 400' rope tow on the hill just behind the house in Richmond, VT. The local community soon discovered this little gem and began learning to ski alongside our family. Over the years the short rope tow evolved into a few more surface lifts, ski trails, vertical feet, snowmaking and lights to what can be seen today.
What's your earliest memory at Cochran's?
I remember racing in the Cochran's Town Meeting Day race around the age of 4 or 5. I was too young for other clubs' races, but they let me race under special circumstances. I remember it was snowing these big clumped up flakes and the race course had what seemed like massive berms on the sides from all the snow. I spent most of the day having a blast lapping on the rope tow.
How much of your early days of skiing were done at Cochran's?
When the winters were good and we had full coverage on the trails I would ski at Cochran's usually 5 days a week between the afterschool programs and then weekend training. In tougher times we relied on other ski areas like Mad River Glen and Stowe to make up for when the hill couldn't open. Cochran's was always my home hill through my freshman year in high school until I enrolled at Mt. Mansfield Academy in the late fall of 2007.
You come from a big ski family – did any of your family members coach you?
My aunt Lindy helped my development substantially when I was younger. She oversaw most of my training and race plans and was heavily involved with finding training with other teams outside of Cochran's. Starting out when I was still in elementary school, she would pick me up early from Robinson elementary every Monday and Wednesday to make afternoon training at Mad River.
Would you say there is a signature Cochran way of skiing?
We've always learned by skiing. Whether that's in a set course, freeskiing groomers, or building a kicker in the backyard. So long as we are out there enjoying the sport and discovering it in our own way we believe it will benefit our skills in the long run. To be honest I think the first time I ever did drills was my first training camp with the US Ski Team when I was 18.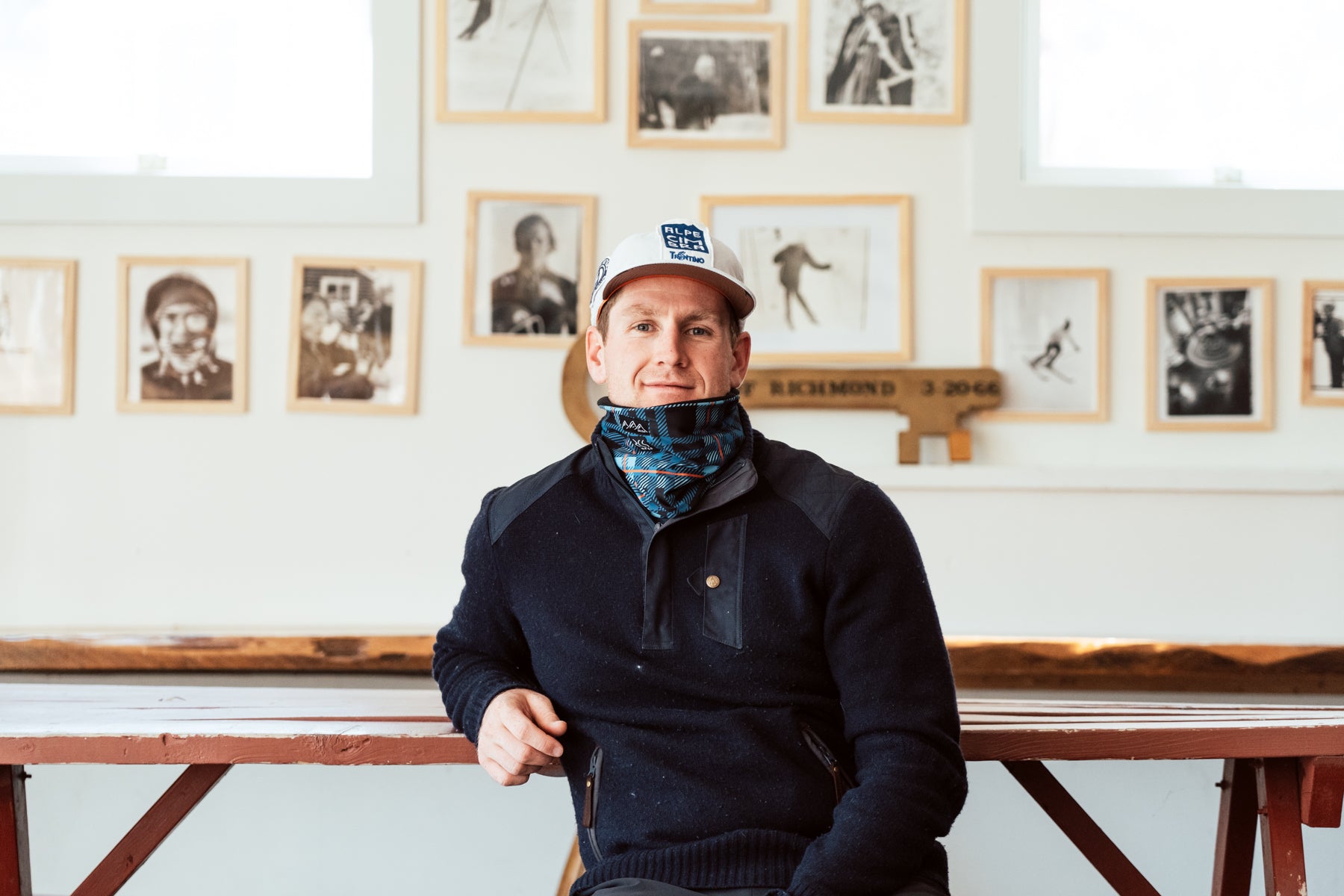 "My grandfather always had a dream of creating a ski hill in the backyard for his children to grow up skiing on (and) in 1961 he built a 400' rope tow on the hill just behind the house in Richmond, VT. The local community soon discovered this little gem and began learning to ski alongside our family."
-Ryan Cochran-Siegle, Olympic Silver Medalist
I hear your print is named after your grandma – she sounds like an amazing lady both within your family and the larger community – can you tell me a little bit about her?
Both my grandfather and grandmother were of the hard-working blue-collar type who put their family first and always did what was necessary to make ends meet. My grandmother, Mimi as we called her, was by no means a pushover. If you ever crossed the line or misbehaved, she was not afraid to put you in your place. Growing up with this style of tough love gave us a great appreciation for what we were given and taught us to be self-governed for what behavior was right and wrong. She also showed us the importance of hard work and not cutting corners, setting the expectation that what you receive in life is what you earn based on the seeds that you sow.
Family motto?
If it isn't fun, why do it?
What was the design inspo for your print? I love how timeless it is.
For my print this year, it was fun to create something true to my roots by combining aspects of Vermont and Cochran's Ski Area. I must give credit to Corrine for coming up with the idea of plaid as the base pattern and then incorporating secondary softer pastel blues with a rustic red accent that are so common around Cochran's. The intention was for this design to be about inclusivity for everyone to love wearing, something that pairs well with just about every outfit, and I think we were able to accomplish just that!
Can you tell me a little bit about what it means for Cochran's Ski Area to be a nonprofit?
Cochran's Ski Area has always been about providing the community with access to skiing or riding at an affordable cost. Being a 501(c)(3) legitimizes our mission and provides donors an extra incentive to give back and support what we do through tax write-offs. We recognize the cost of entry for winter sports is currently far too expensive, so through creative fundraising and our many generous donors, we help bridge the gap for more people to get involved. Within the last few decades, Cochran's has evolved tremendously through investments in snow making, grooming, and lights which has greatly enriched the quality and durability of our little ski hill. All those improvements would likely not have been possible without outside financial help and the ski area's nonprofit status.
What are some of the ways you remain involved with Cochran's Ski Area?
Even though these days I usually only get a few days of skiing there each season, I obviously still count Cochran's as my home hill and try to get back there as much as I can when I'm home. I've also been a board member of Cochran's for just over 4 years now. It's been a good learning experience building an understanding for all the behind the scenes planning and effort that it takes to run a nonprofit ski area. We are also in various stages of projects that we are working toward that we hope will enhance the Cochran's Ski Area experience and further serve our mission. I was beyond fortunate to have grown up in such a special place and my intention is to continue building this legacy and give back as much as I can for future generations to enjoy.
How did it feel returning to Cochran's and Richmond after winning a Silver Medal?
After I came back home following the Olympics it seemed like every day was a celebration just for me. It was special to share that moment with so many people who have been a part of my journey and how excited everyone was. I couldn't believe how many folks turned out for our Cochran parade through Richmond and for our official celebration at the ski area. It felt like the whole state of Vermont was lifting me up! I have to say I would frequently get teary eyed from emotions during those experiences and getting to hear everyone's stories of watching me win a silver medal.
What's the next generation of Cochran's look like? Any skiers in the making?
We've got a few good little rippers coming up the ranks in our family. I like to think it won't be too many more years before the 3rd generation of skiing Cochran's knocks on the World Cup doorstep! They are all still quite a bit younger than me, so I'm not sure there we'll overlap unless the stars align just right.
What's your upcoming season look like?
Right now, I'm at Copper Mountain with the rest of my team getting in our last preparations before our World Cup speed season kicks off in just over a week. The first races will be in Lake Louise right after Thanksgiving and then Beaver Creek the following weekend. After that we'll travel over to Europe for races in Italy, Switzerland, Austria, and Germany through January. One of my goals for this year is to represent the US at World Championships in Courchevel, France in February.
Most importantly, will you have time to ski Ginny's Way at all?
Definitely! Lucky for me, this winter has a couple breaks at home built into the schedule, so I should be getting some quality laps on the rope tow and down Ginny's Way!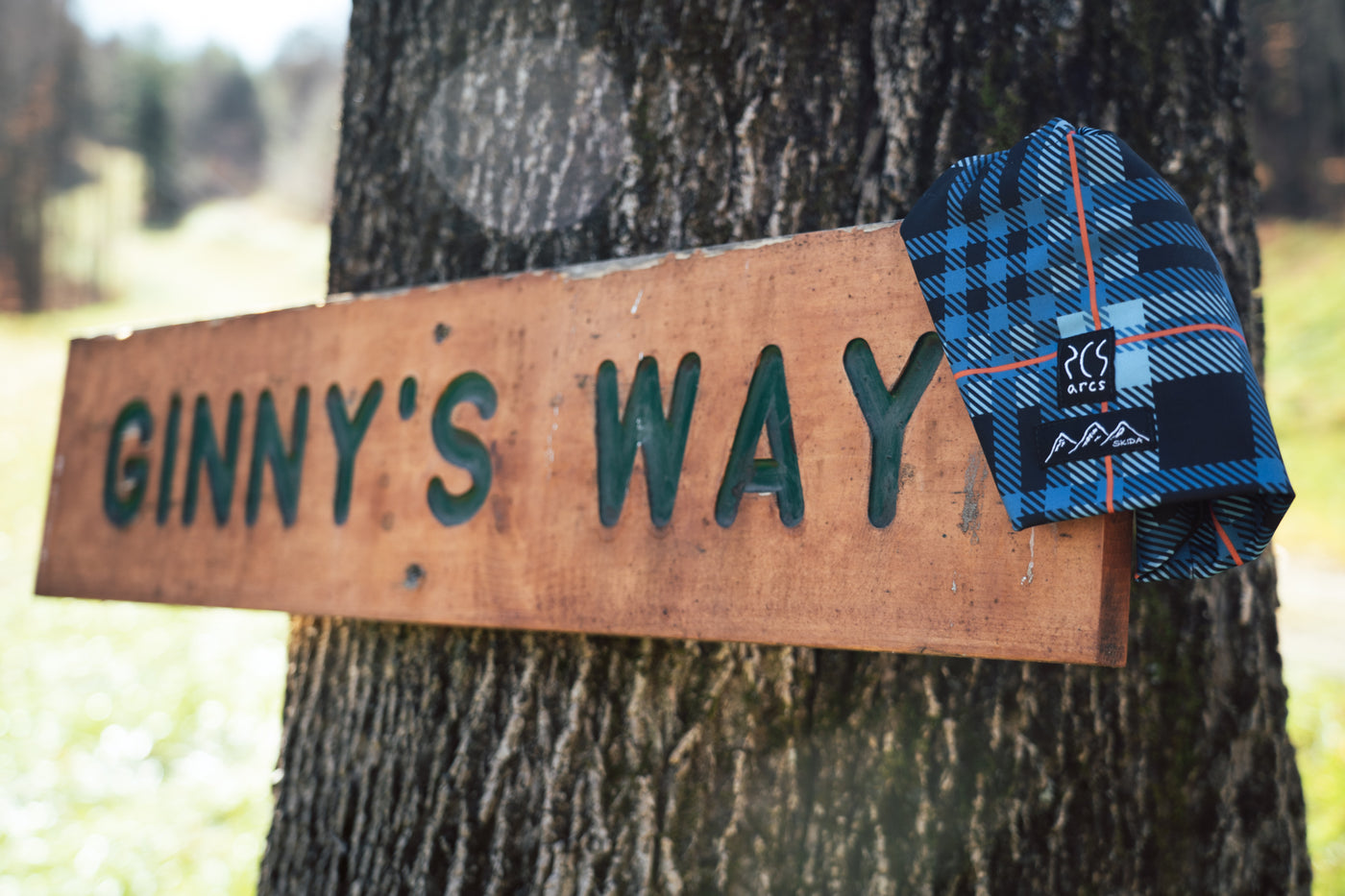 More on the Cochran's Ski Area
In 1998, Cochran's Ski Area became a non-profit organization with a mission "to provide area youth and families with affordable skiing and snowboarding, lessons and race training, in the Cochran tradition."
Cochran's offers After School Programs, a Ski Club, and a Rippers and Racers camp.