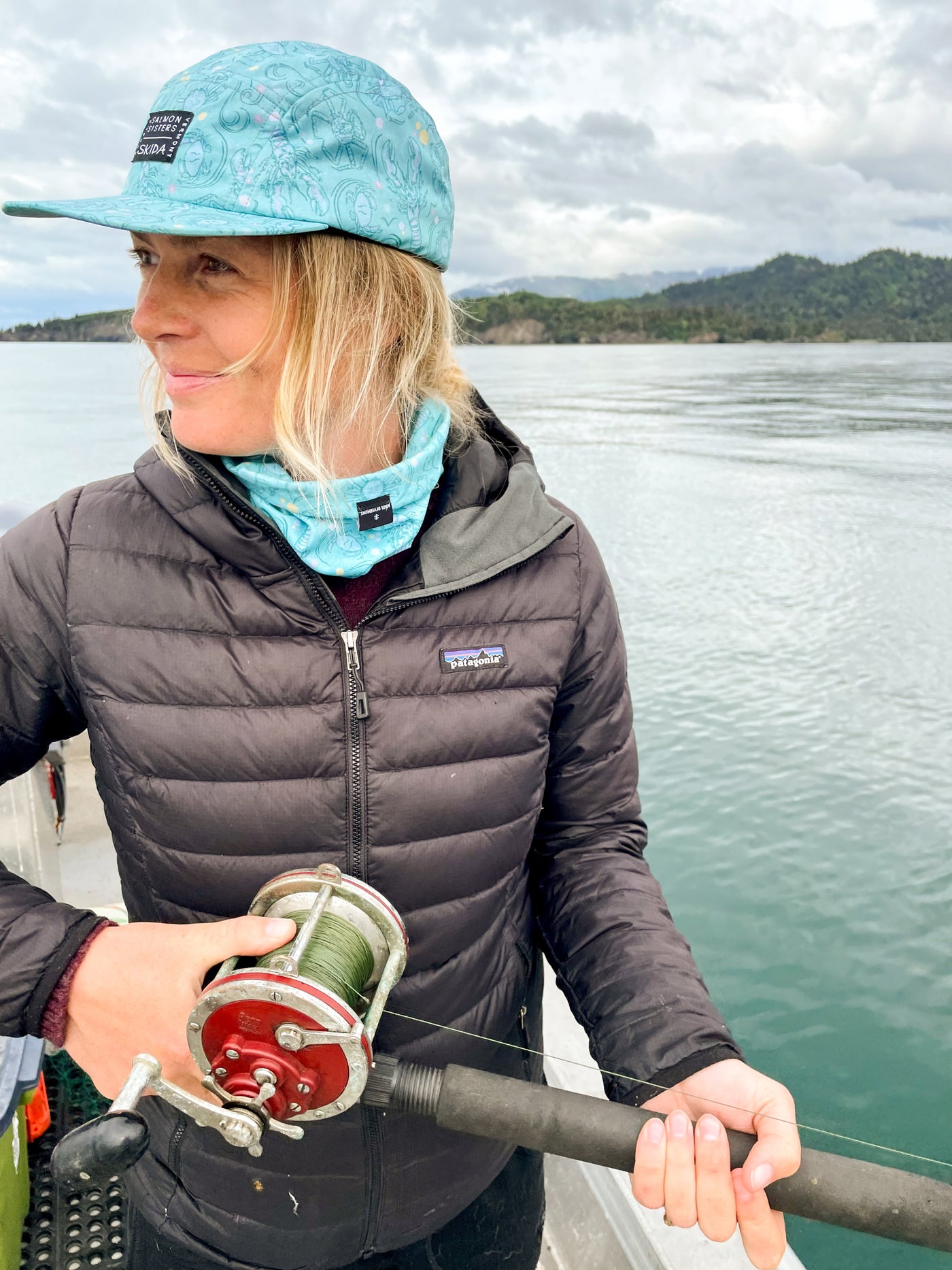 Connecting Coasts
Our latest collaboration with the Salmon Sisters was inspired by connecting the coast of New England with the Gulf of Alaska. We paired the sweet blues of the ocean and a bold nautical red, with each coasts favorite crustaceans. 🦞🦀
Salmon Sisters was founded by two commercial fishermen and sisters, Emma Teal Laukitis and Claire Neaton. Their brand has grown around their love for their home-state, Alaska and their fishing heritage.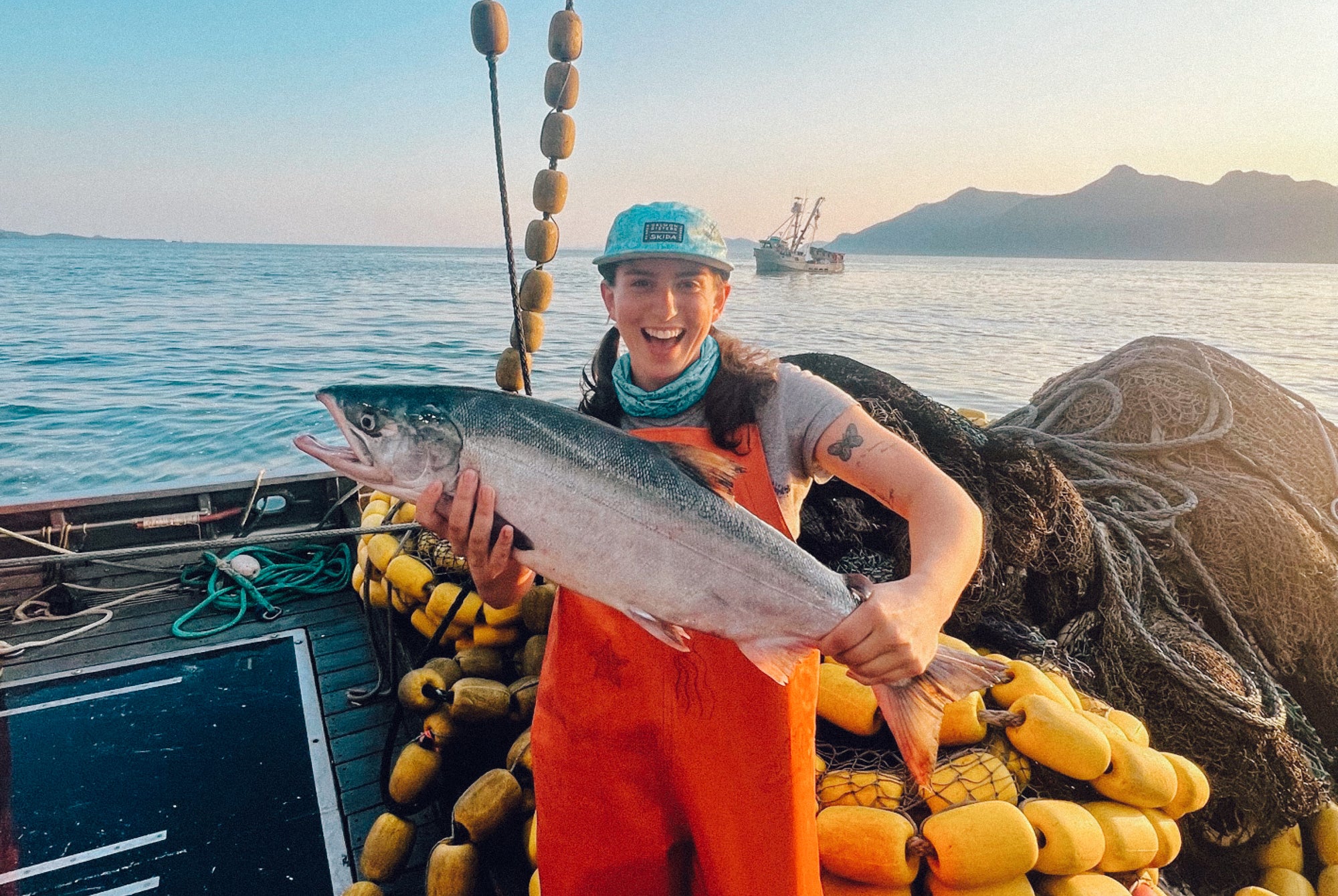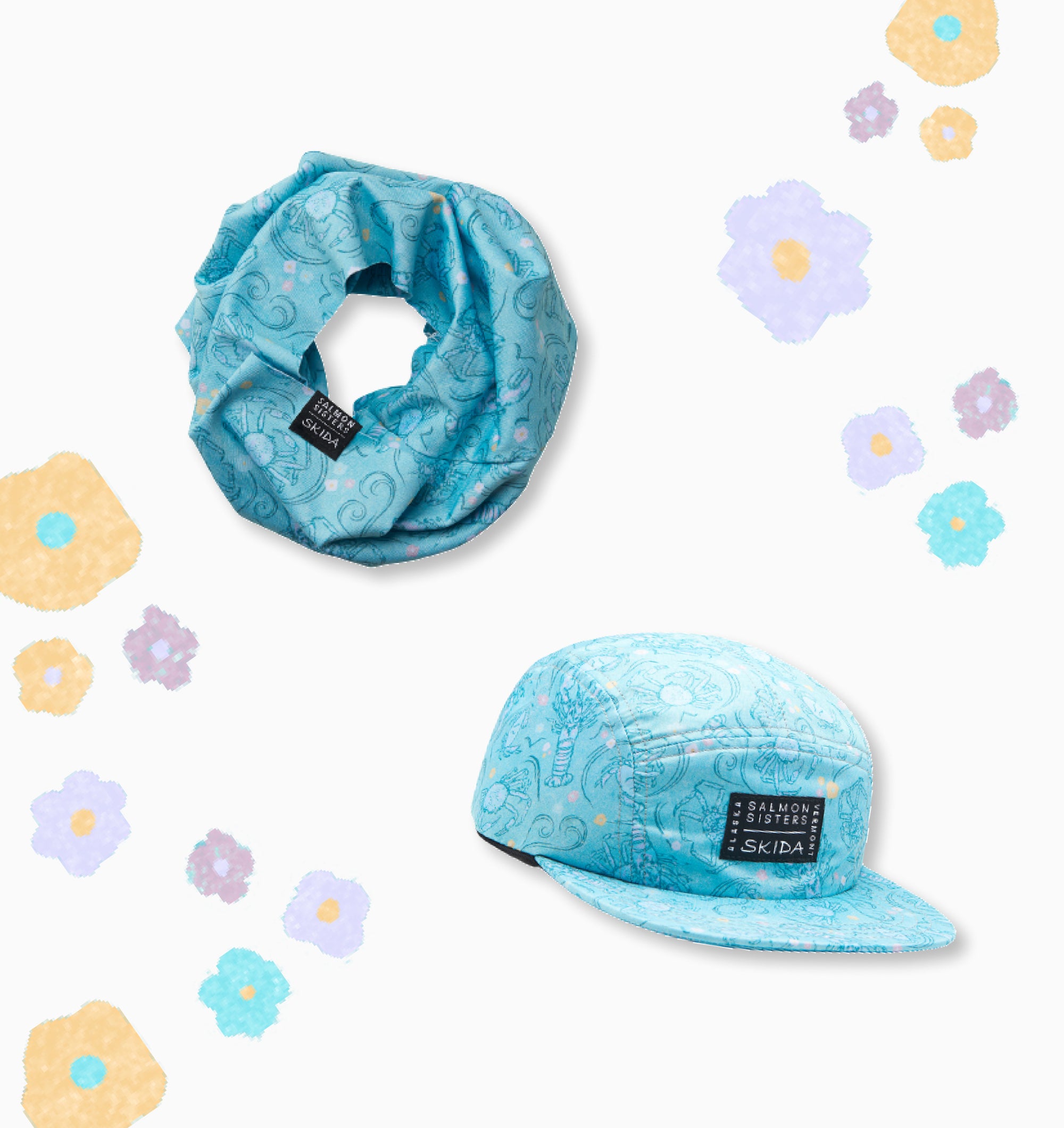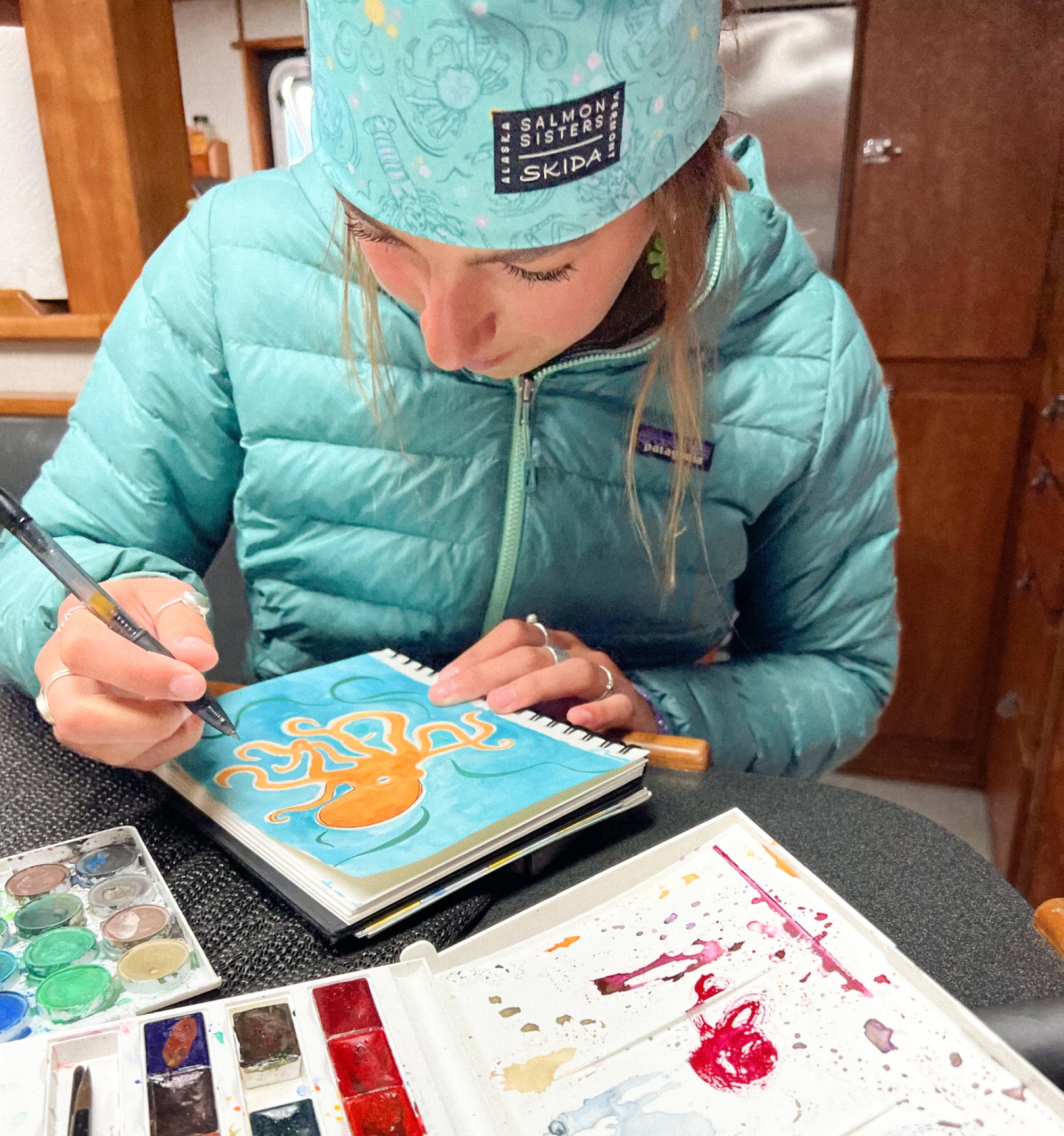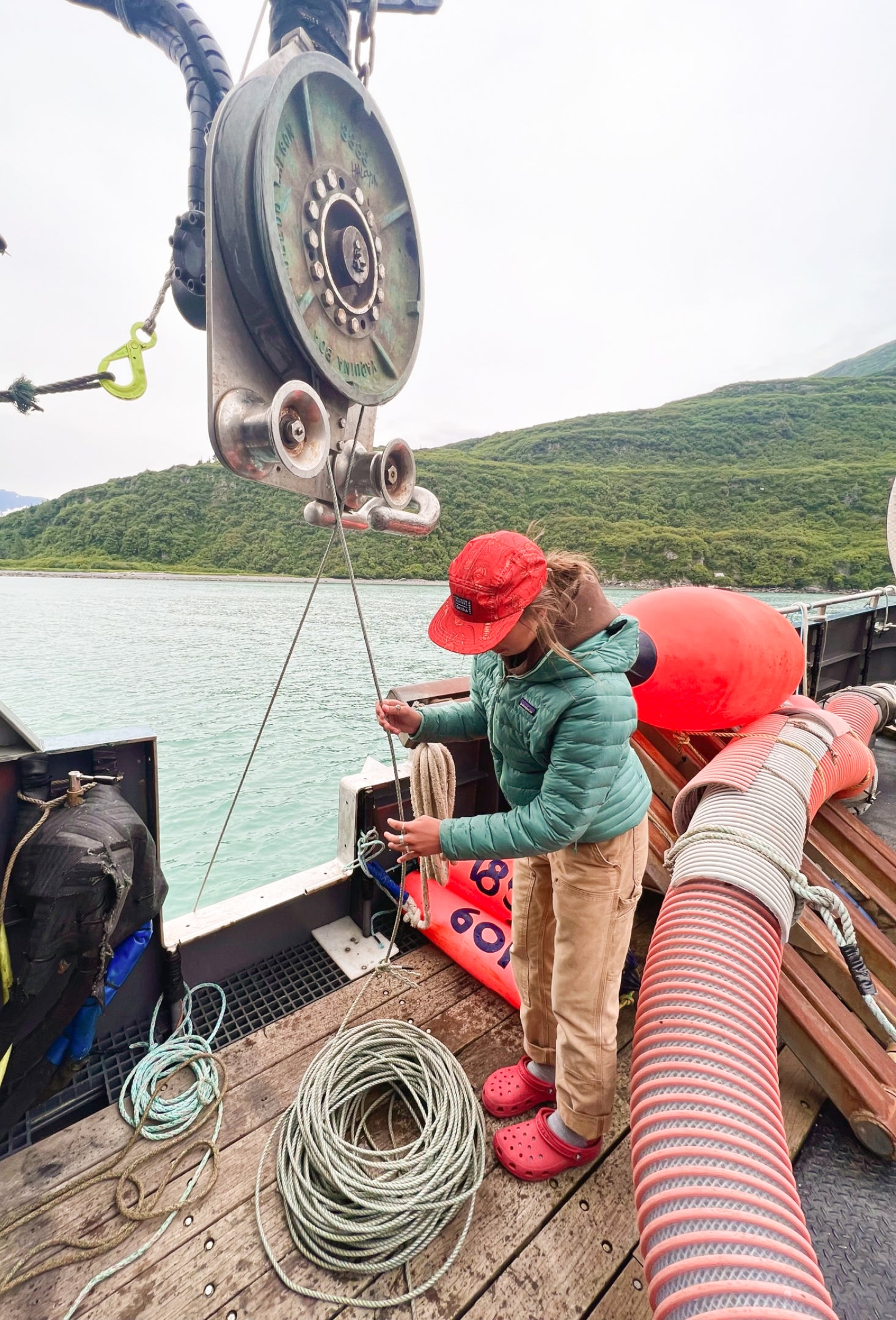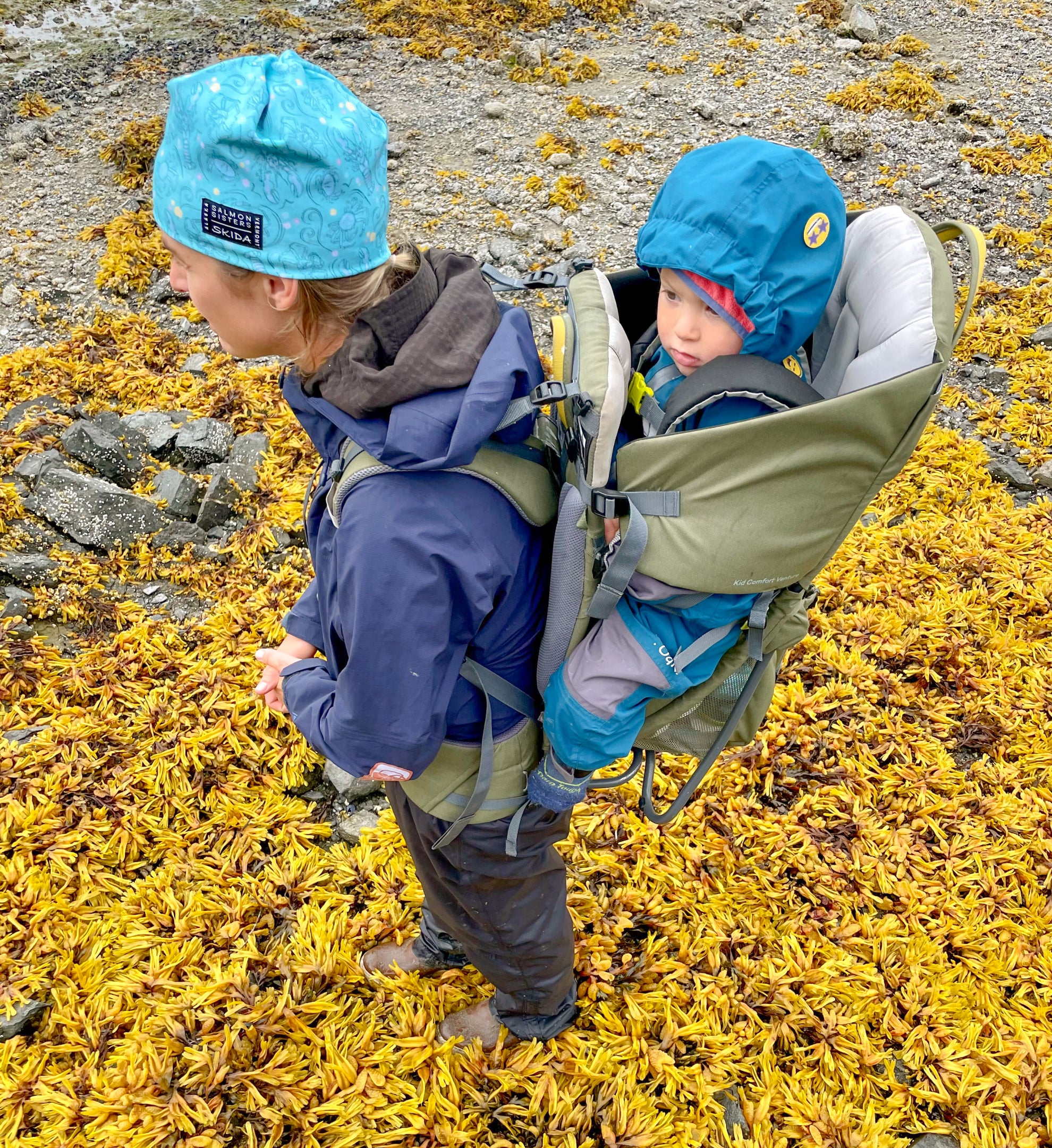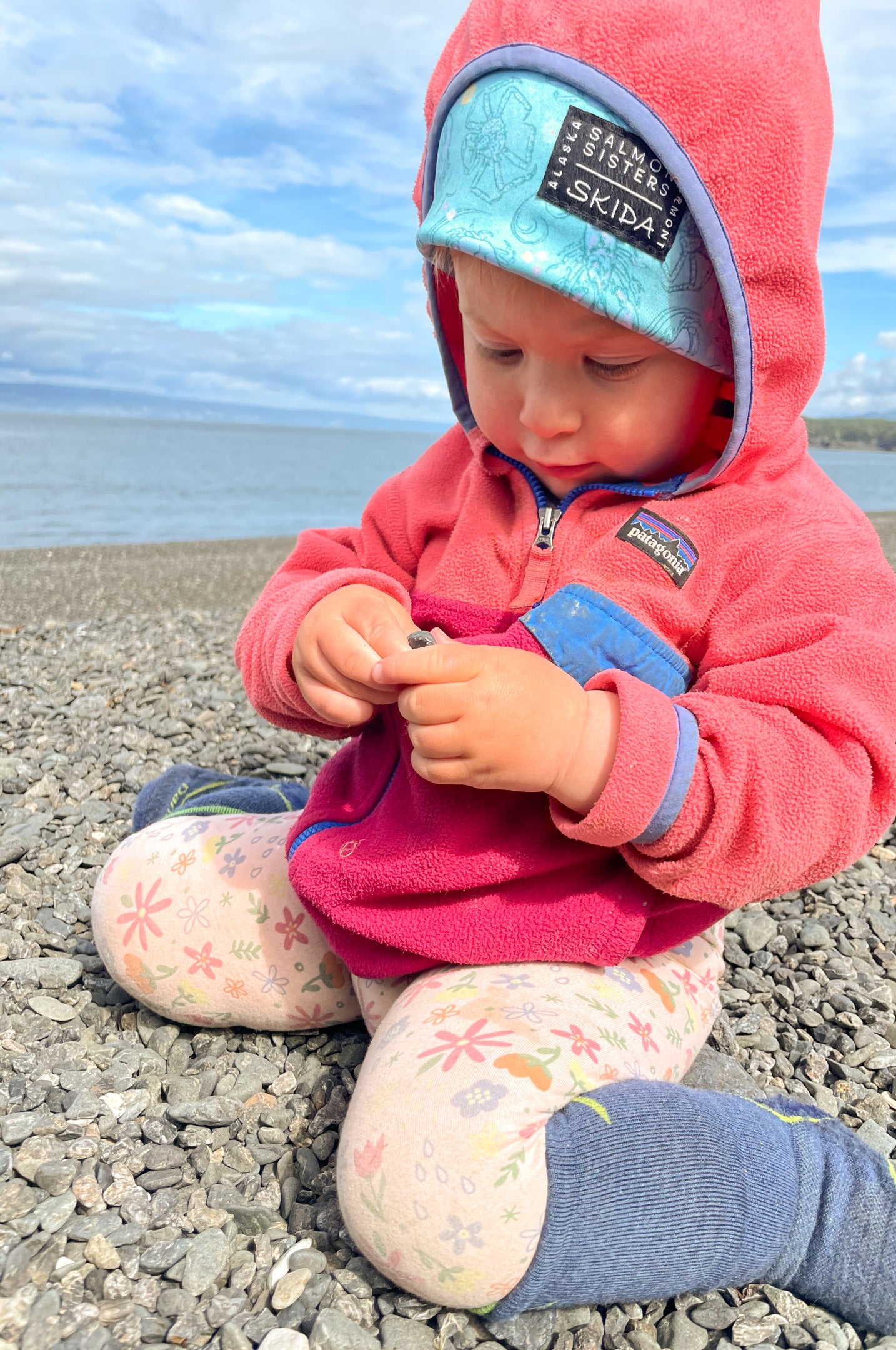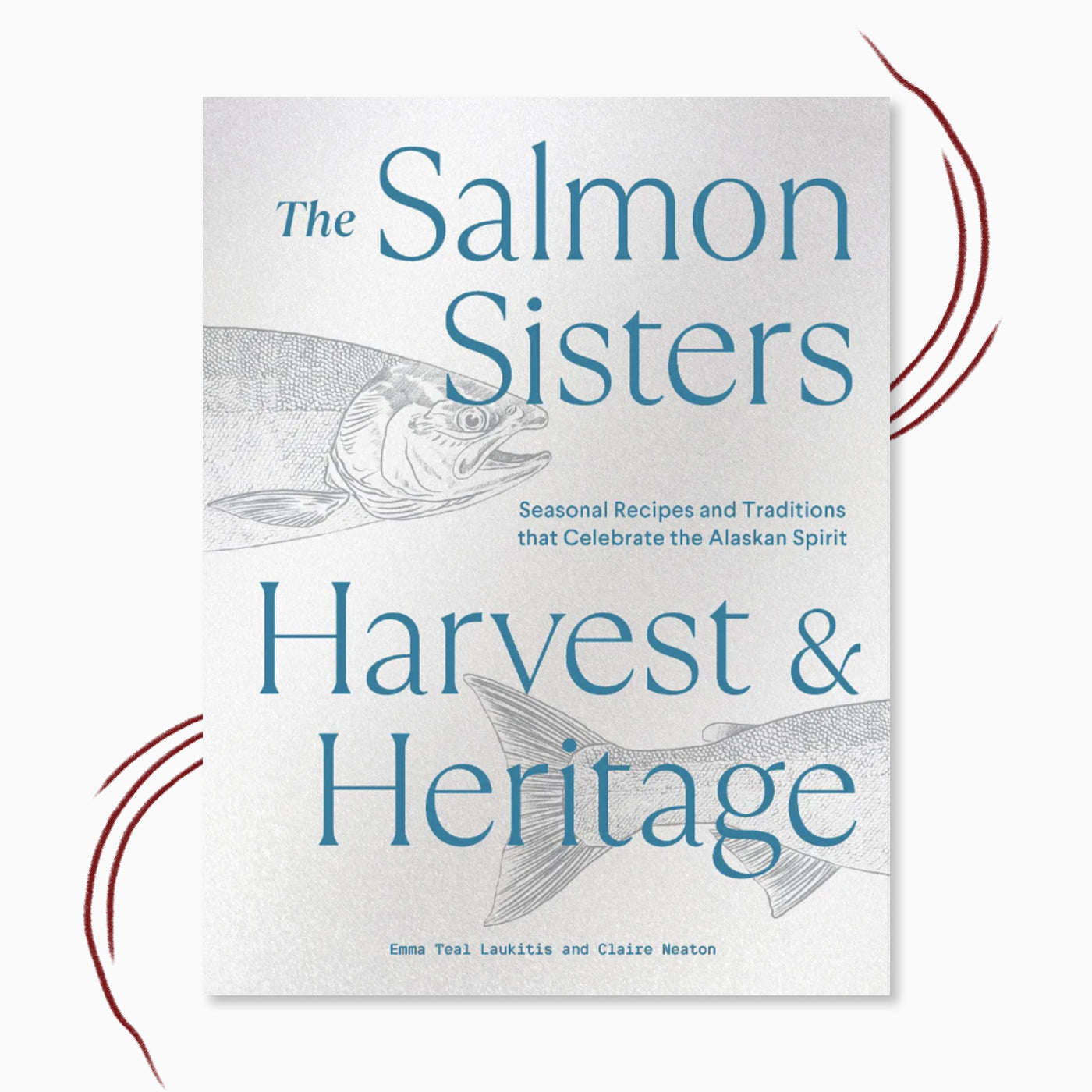 In The press...
This September, the Salmon Sisters are launching their second cookbook: The Salmon Sisters: Harvest & Heritage. A celebration of cooking centered around community and seasons.
We caught up with Emma and Claire to hear about life on the boat, their new book, and their ideal summer solstice feast.
Harvest & Heritage:
Your new book is called Harvest and Heritage. What does heritage mean to you and what role does harvesting play in heritage?
To us, "heritage" refers to the traditions we share as Alaskan cooks and eaters; specifically the food traditions that help us thrive through the seasons here. Harvesting – fish, wild plants and animals, garden vegetables – defines these traditions. Shared knowledge allows us to connect with the natural world and the people around us. The recipes, traditions, and stories from women in Alaska included in this book are just a glimpse of the rich cultural, historical, and natural inheritance that has been passed down through generations; we feel honored to offer some ways our family and community go about living and eating well inside its pages. 
Can you speak a little to the rituals and traditions included in your cookbook?
With its extreme weather and light, the seasons give rhythm to life in Alaska. Each season brings unique delights and challenges, and the traditions shared in this book aim to share some of the ways Alaskans thrive throughout these seasonal shifts.
Spring is celebrated by heading out to look for the first wild nettles and fiddleheads, summer is celebrated by catching, cooking, and sharing salmon, fall brings foraging and processing of the summer harvest, and winter is the season for quiet nourishment and projects.
Your cookbook speaks about eating well. What does eating well mean to you?
To us, eating well means being connected to our food source. As fishermen we are lucky to be involved in the harvest of most of our family's food. Eating well holds a big element of respect for us, whether that is respect for the food producer's hard work, the land and ocean that provided habitat for our wild food, or the care it takes to grow, raise, and harvest a quality food product.
Eating well is knowing how to prepare ingredients that are in-season and savoring their fresh and fleeting flavors, to share those flavors with friends and family and give thanks for the natural bounty that sustains us through seasonal cycles. 
How did you go about putting together your favorite recipes?

We thought of all the beautiful ingredients we wanted to celebrate in our book through spring, summer, fall and winter and drew upon favorite food memories shared with our friends and family over the years in Alaska. We wanted to incorporate seasonal wild ingredients (like seaweed, spruce tips, and fiddleheads) to pull people into the moment as well as ingredients that are accessible year-round (tinned fish, frozen salmon and halibut) for anytime standards. The recipes are simple and unfussy. They're made for the home cook who likes nourishing, tasty and simple food. 
There are a lot of non-salmon recipes in your cookbook, but do you have a fave salmon dish?
It's hard to choose a favorite! The salmon recipe we prepare most often is usually some variation on Smoky Citrus, Soy, and Herb Cedar-Plank Grilled Salmon. We marinade and grill a whole fillet of salmon for easy meals and dinner parties – there's nothing like that sweet smoky flavor. We are also huge fans of making fancy toast with salmon caviar for lunch, a smoked salmon breakfast scramble, and cured salmon lox to add to anytime bagels, eggs, or salads. 
What's your favorite thing to cook on the boat?
When we are salmon fishing we love the challenge of using the whole fish. We usually pan-fry the fillets in butter and salt and let the skin crisp up all crunchy and delicious. If it's a female fish we love to brine the roe for ikura (caviar) in saltwater to enjoy on a bowl of steamed white rice with furikake seaweed seasoning, and any fresh vegetables we have onboard. 

What is cooking on the boat like?
It's a creative act. The movement of the ocean makes cooking a challenge. You have to get creative with ways to keep a pot of soup or boiling water on the stovetop in the waves! Galley space is limited and so are cooking supplies, so a lot of times you're making one-pot meals. It can be frustrating, but food always tastes so good after a long day of hard work. When you've been at sea for a while, fresh ingredients run low so we rely on a lot of canned and dried foods as staples. On smaller boats, there's also limited cold storage for food, so it's important to enjoy things before they go to waste. In some ways, it can feel like cooking while camping, but there's always fresh fish from the sea!
What role does food play in your day to day? In your life?

It is central! Our family has always valued good food as a way to connect, gather and spend time together. We are not unique; many Alaskans depend on subsistence fishing, hunting, and gathering for their primary food supply, so a lot of time and effort revolves around the harvest in communities across the state. As fishermen, our job is to feed the world nutritious, sustainably-harvested seafood and we are proud of the work we do and the fish we put on plates around the world.