Photos and words by Corinne Prevot
Last winter with my film camera and friends in tow, I spent a few days in a remote cabin nestled in the woods of the Elk Mountain range capturing some of the first moments of this new collection – Catalyst.
On Thursday, we'll launch the 15th Skida Winter Collection, but for now, enjoy these behind-the-scenes photographs and start feeling the spark.
If you've followed the Skida journey through a winter, then you know that September brings a new annual catalog of prints. This season's theme follows a sequence of design and inspiration: from the Dreamscape of 2020, we felt a Blooming & Awakening in 2021, and now we arrive at the Catalyst of 2022.
When I land on a theme for a new collection of designs, I find it sticks with me in the day-to-day. A catalyst is an agent of change. It has been top of mind since we began curating this collection of designs nearly two years ago and continues to be as we set this season into motion.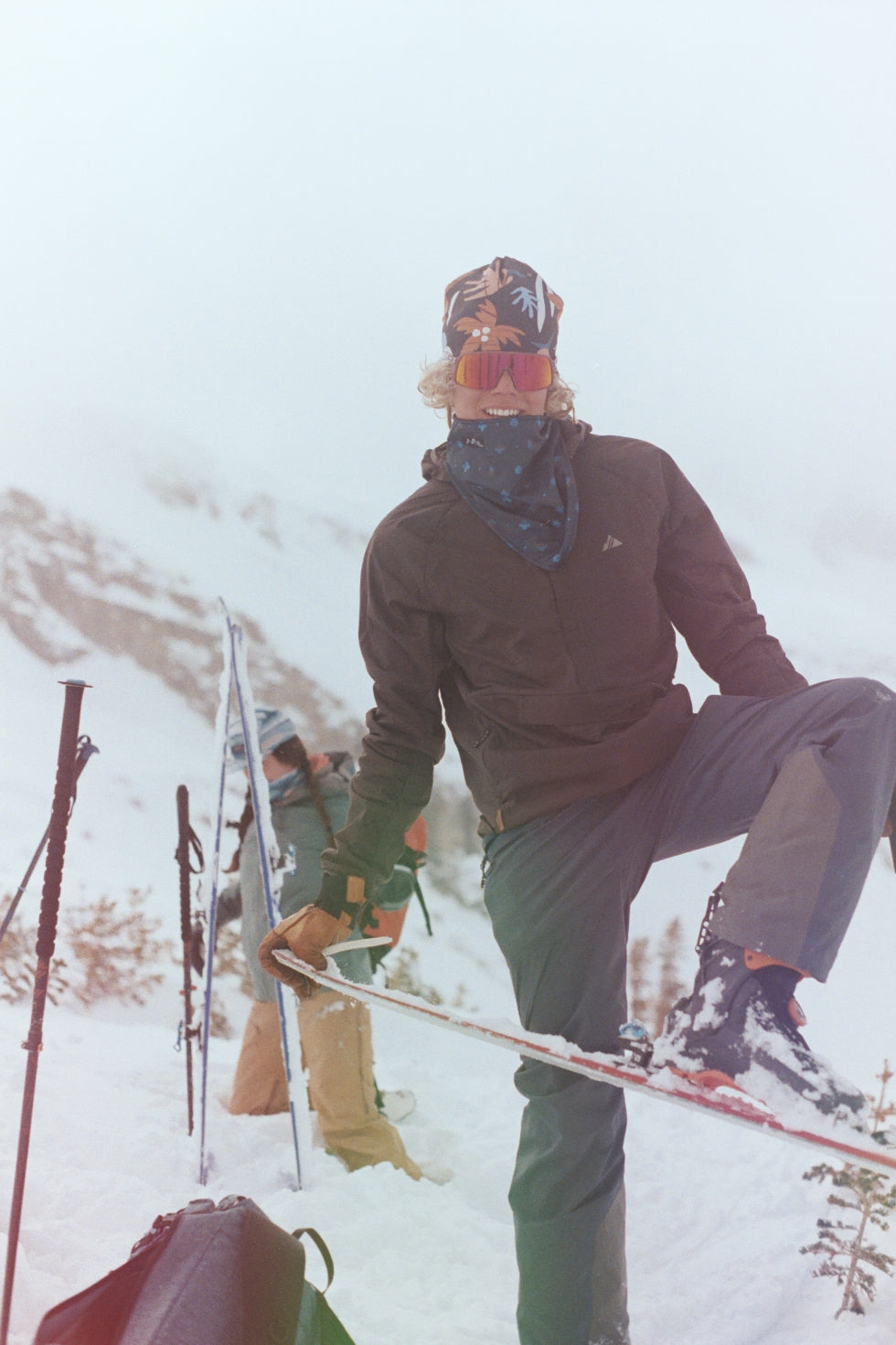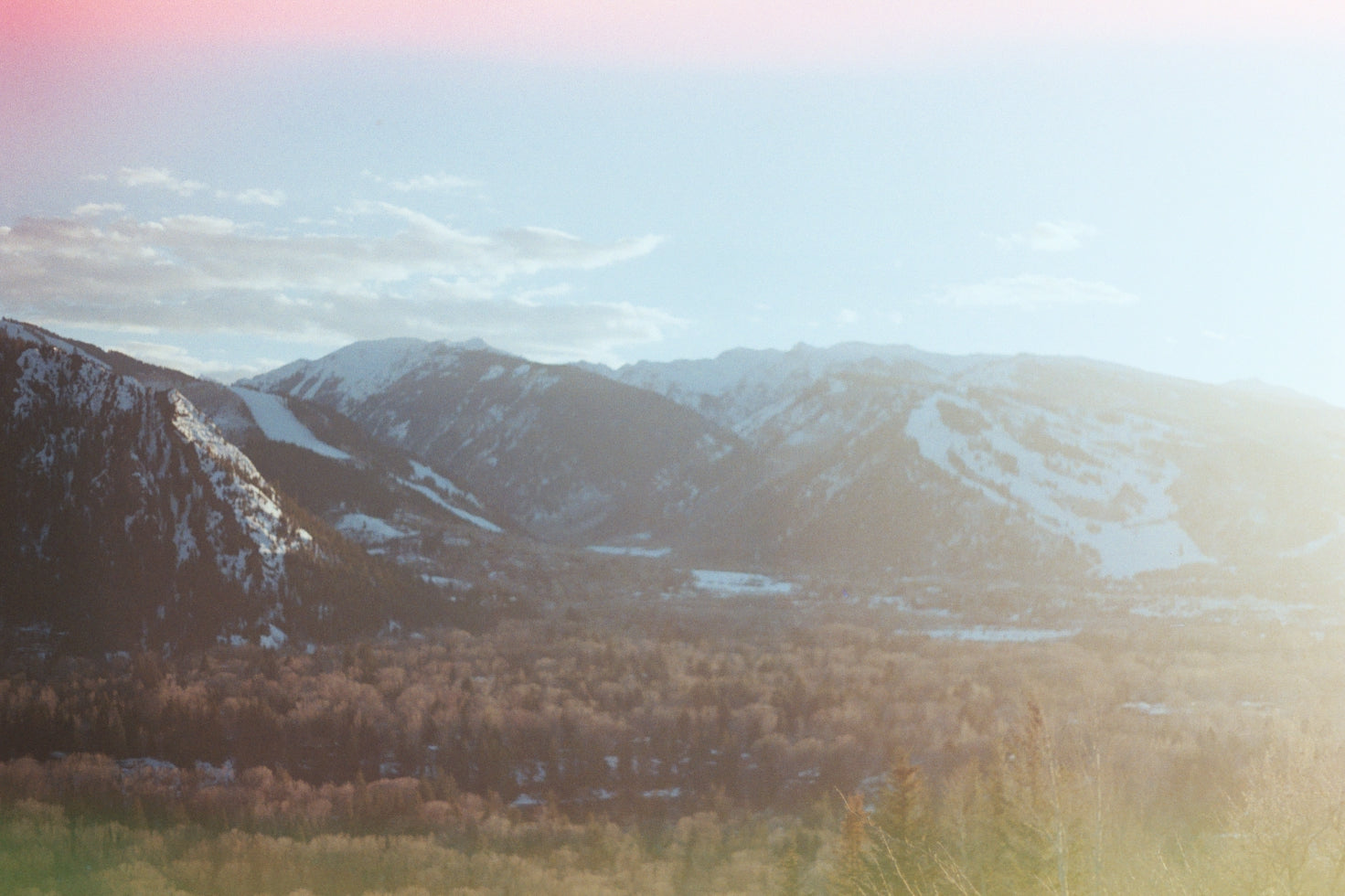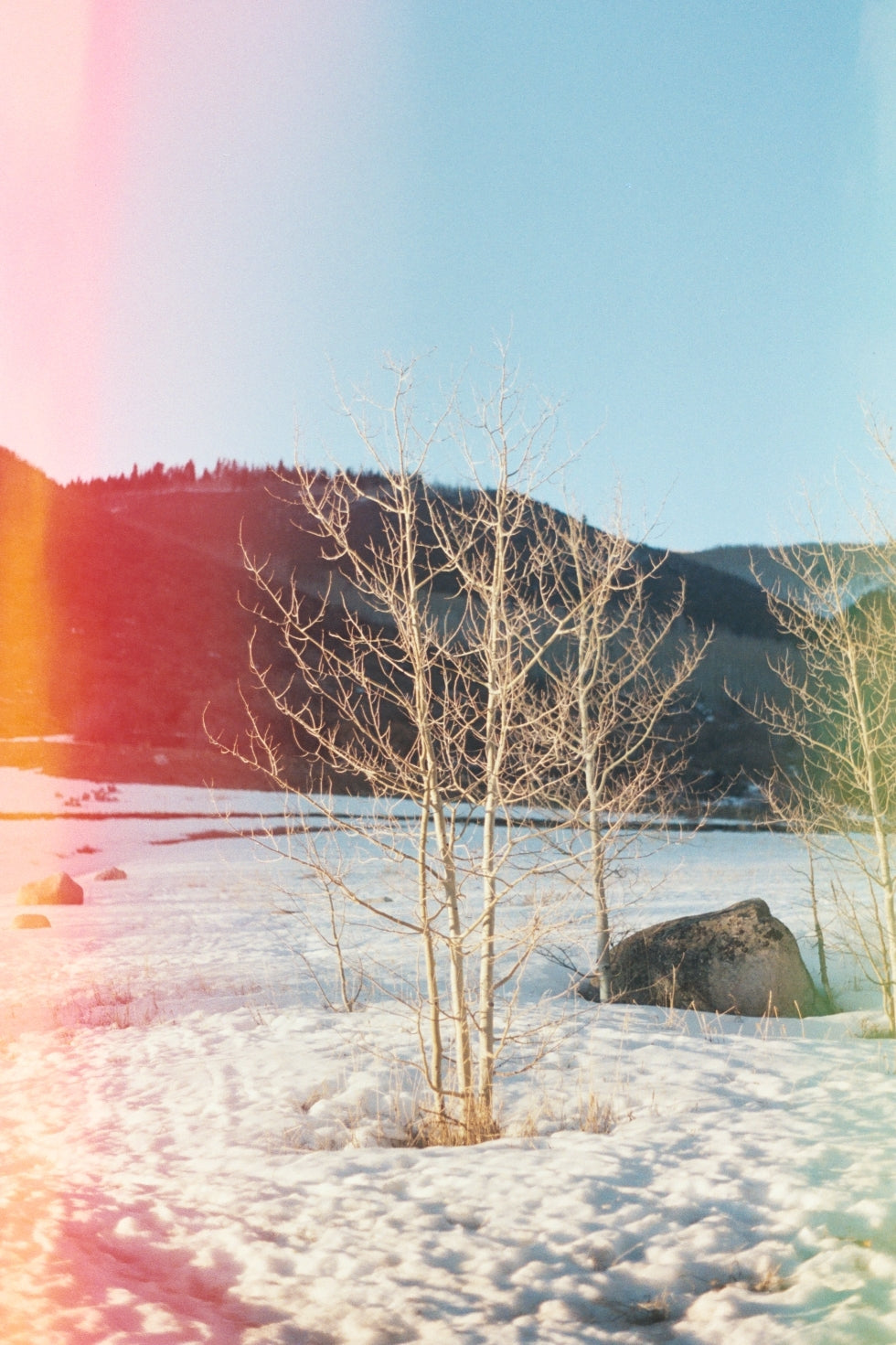 What is a catalyst?
"A catalyst can be a person, thing, or event that incites change or puts into motion. Scientifically, it's a substance that increases the rate of reaction. Personally, it's a thought, idea, or experience that motivates and inspires me to take action."
-Corinne Prevot, Founder of Skida
A moment of catalyst can be as subtle as a spark of joy or as impactful as the cocoon-like experience of sleeping in a cabin in the mountains with friends...
If you pay attention, you can find these moments to be mundane or significant – but be sure to watch what unfolds next.