photos and words by corinne prevot📍 teton county, wyoming
A very special weekend went down in Wyoming this August. Thirty-odd women gathered to climb the Grand Teton, the tallest peak in the Teton Range, in celebration of the centennial anniversary of Eleanor Davis's first ascent of the Grand Teton in 1923! We teamed up with Exum Guides to outfit the participants and sent a few of our team members out to get in on the action.
"women have been climbing this range for nearly a century" -jackson hole magazine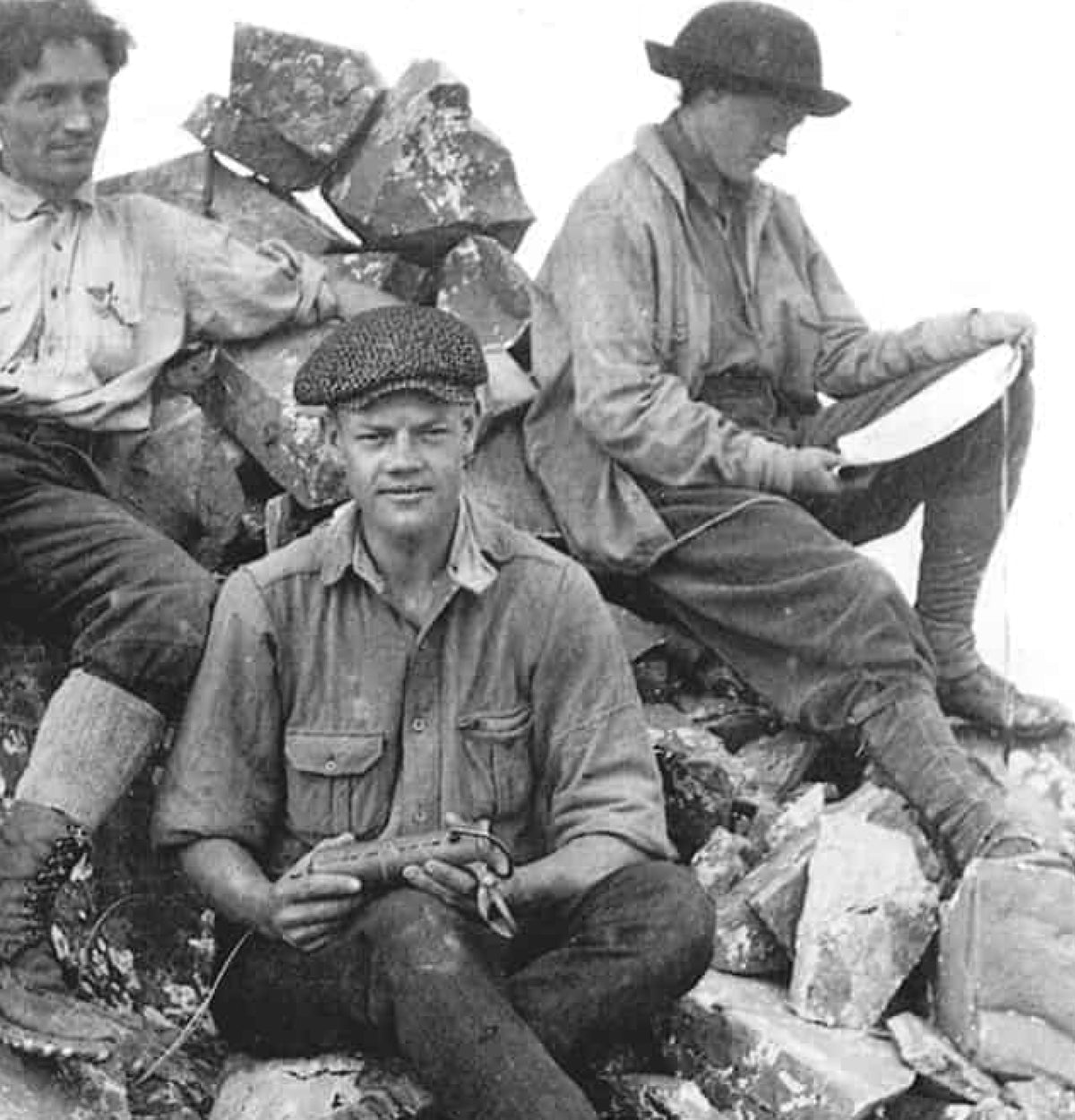 1923: Eleanor Davis made the first ever female ascent of the Grand Teton.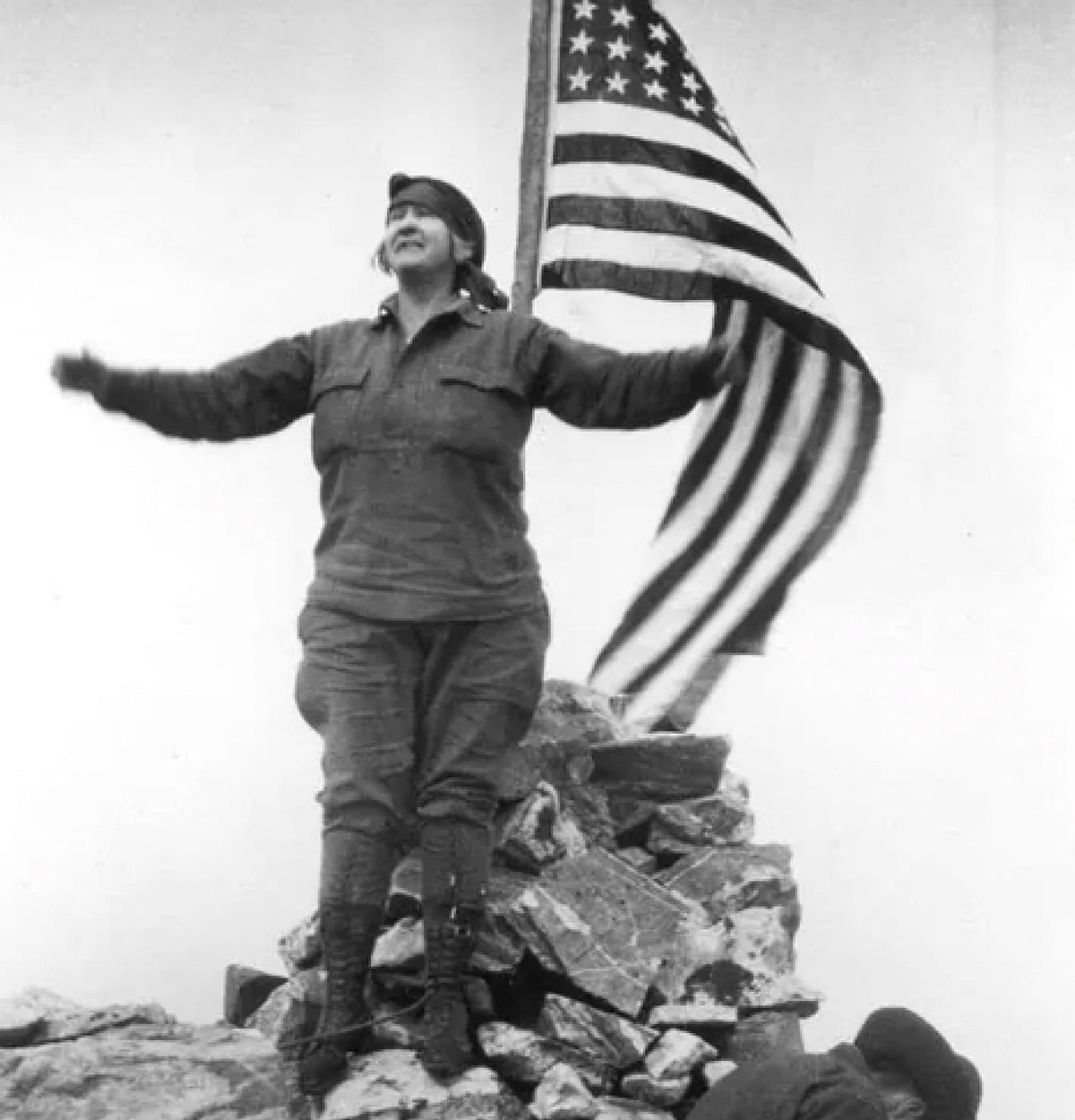 1924: Geraldine Lucas follows in Davis's footsteps and reaches the summit one year later.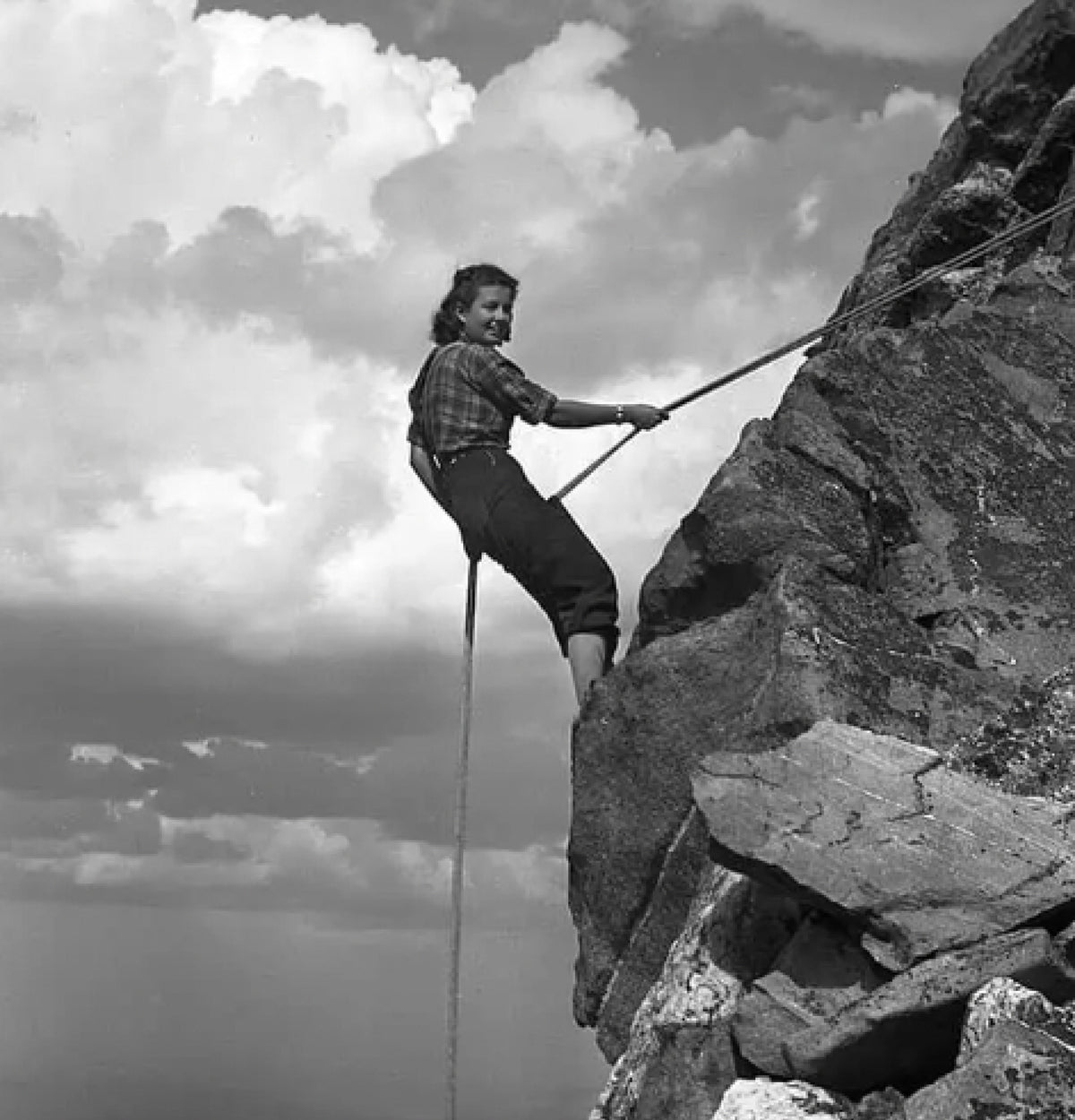 1939: Maragret Smith Craighead completed the first manless ascent with three other women.
female guides from all over the Teton area came together to prep us for the climb.
Training Day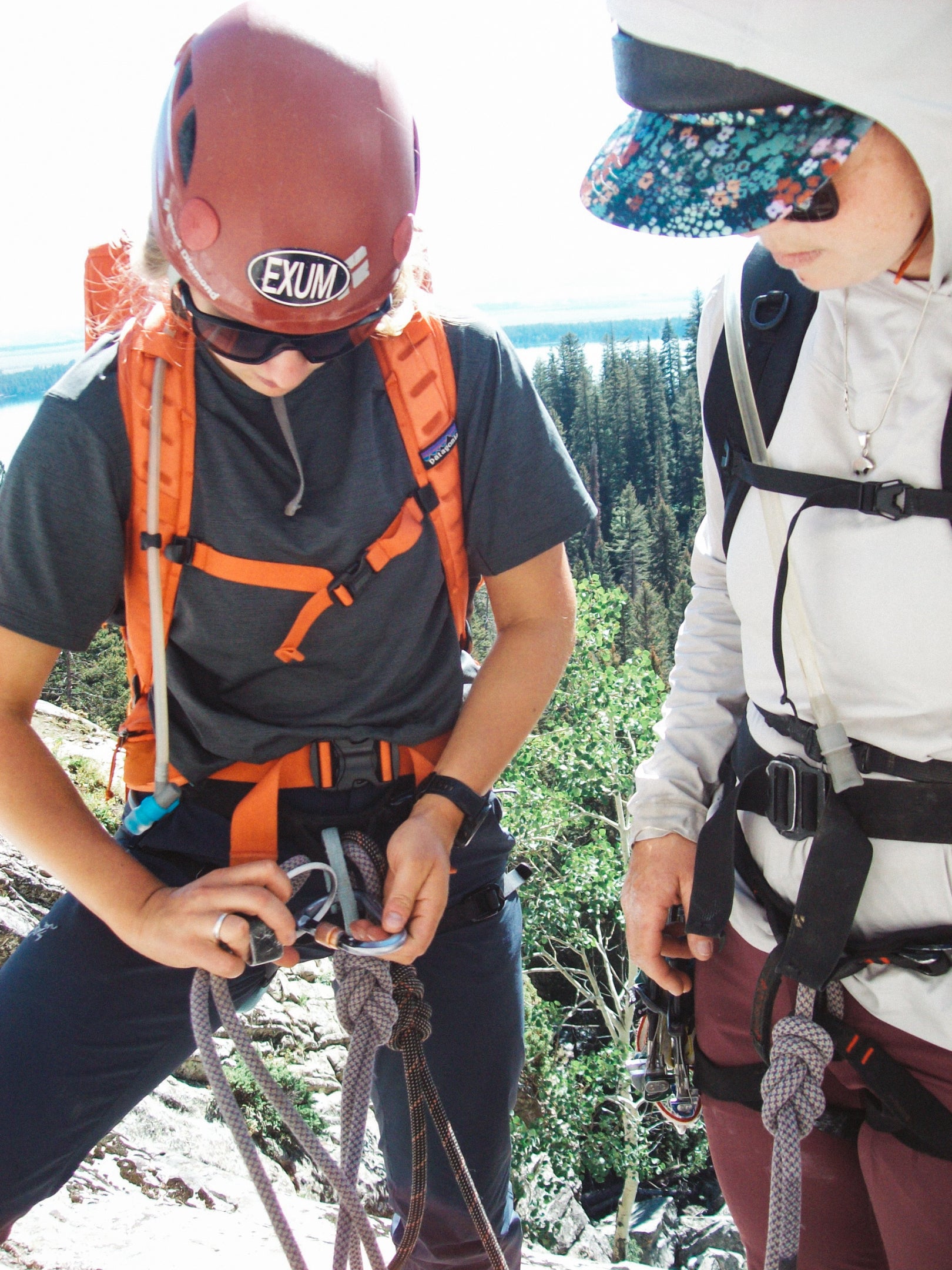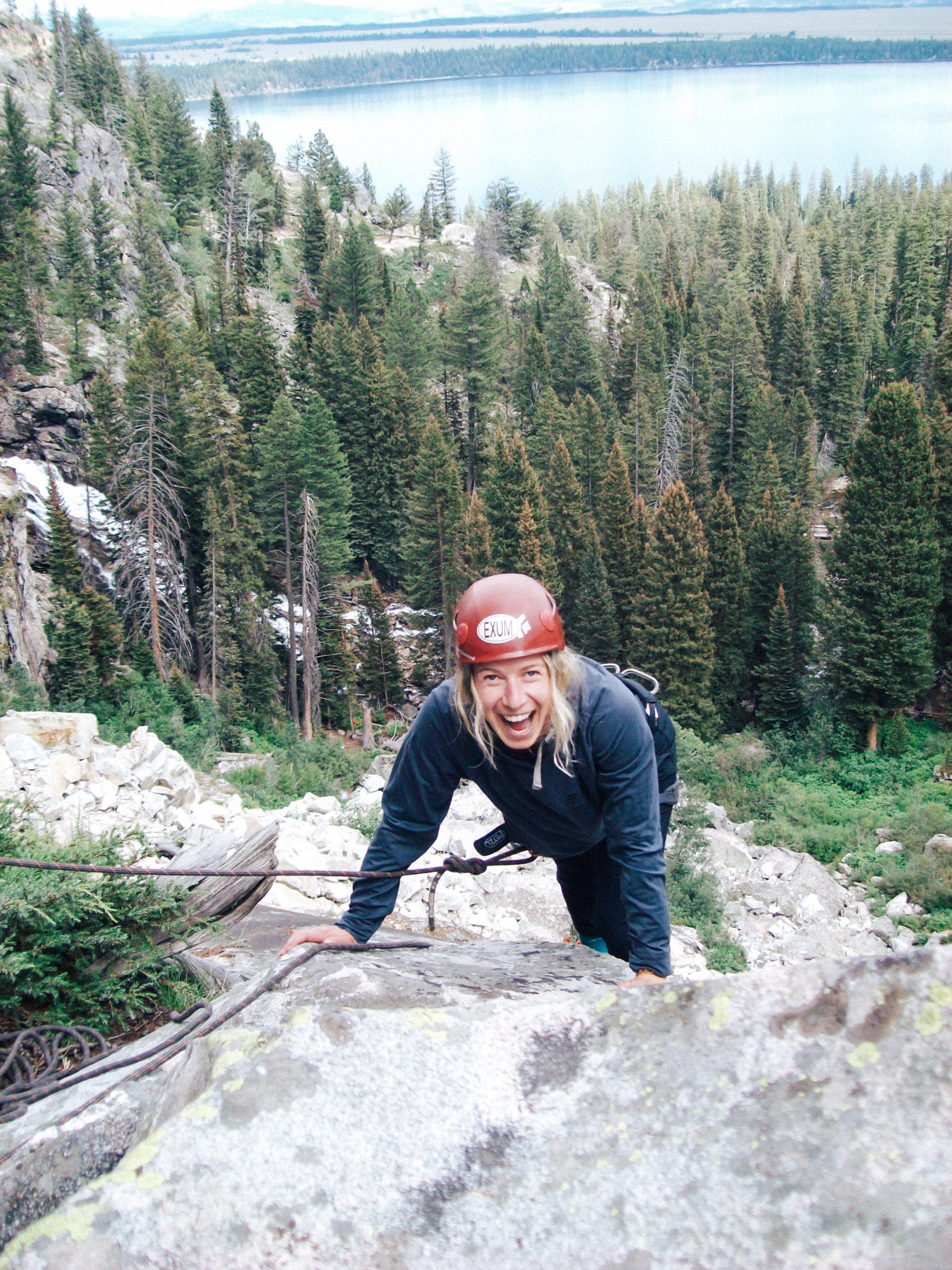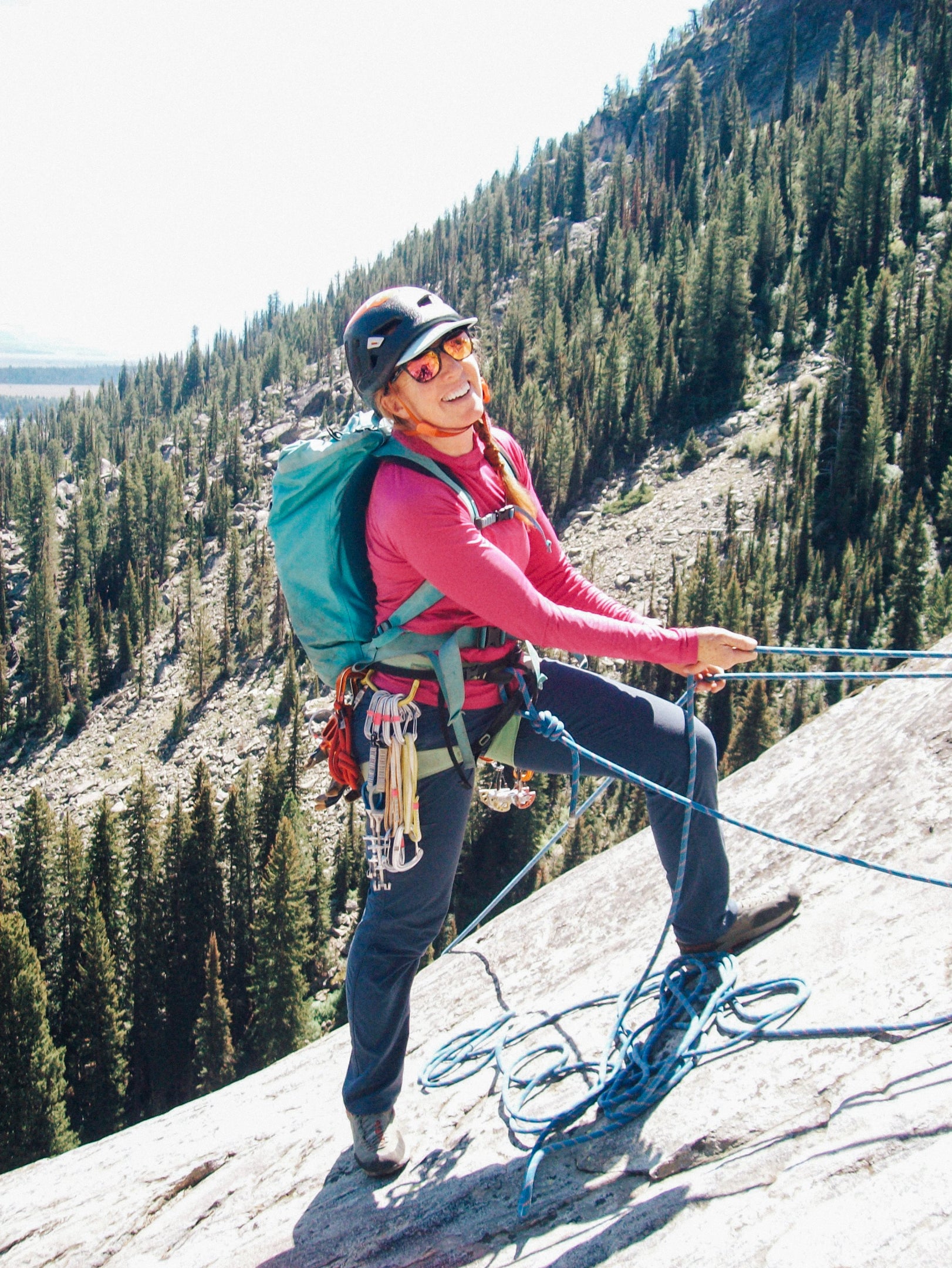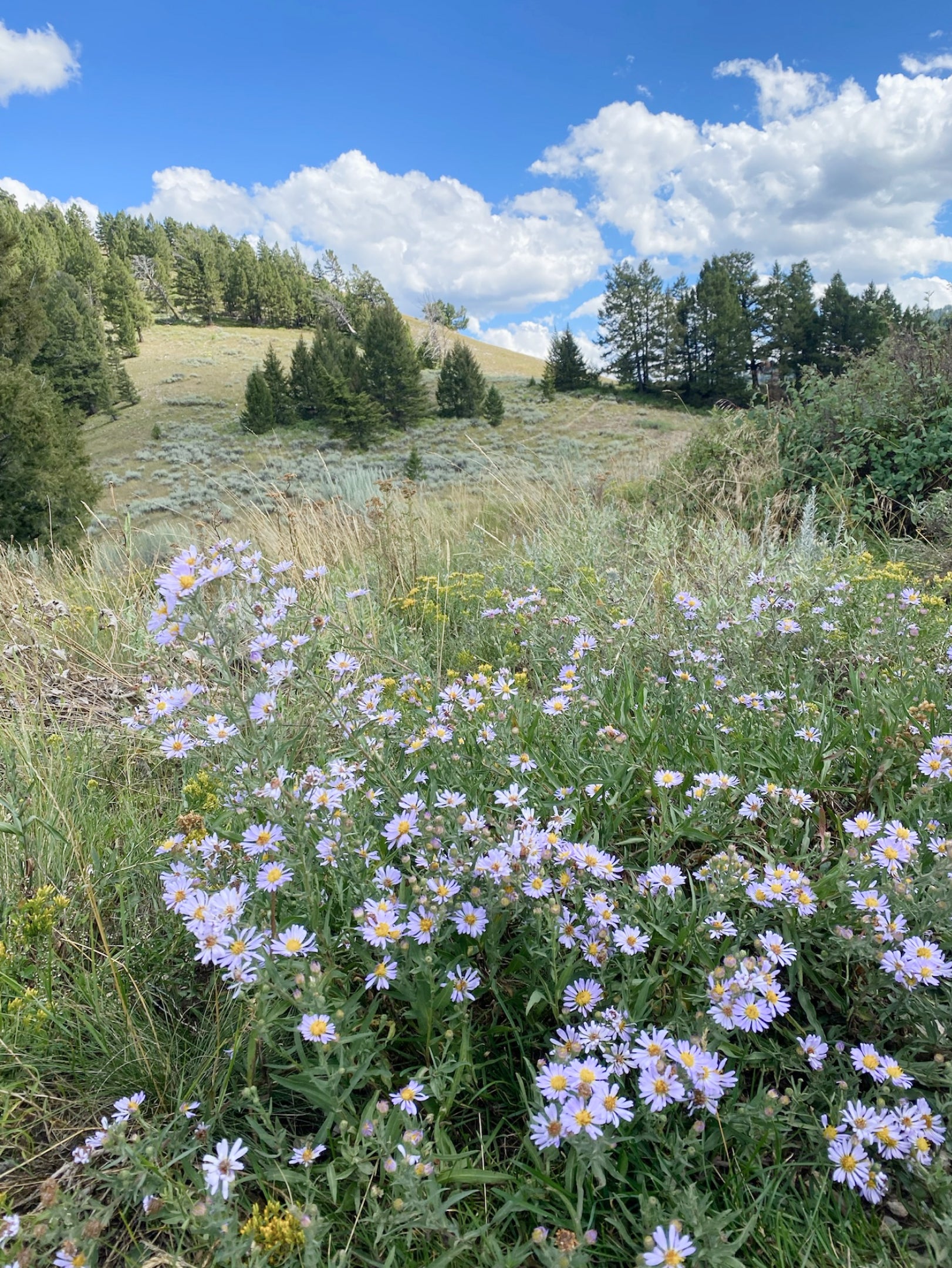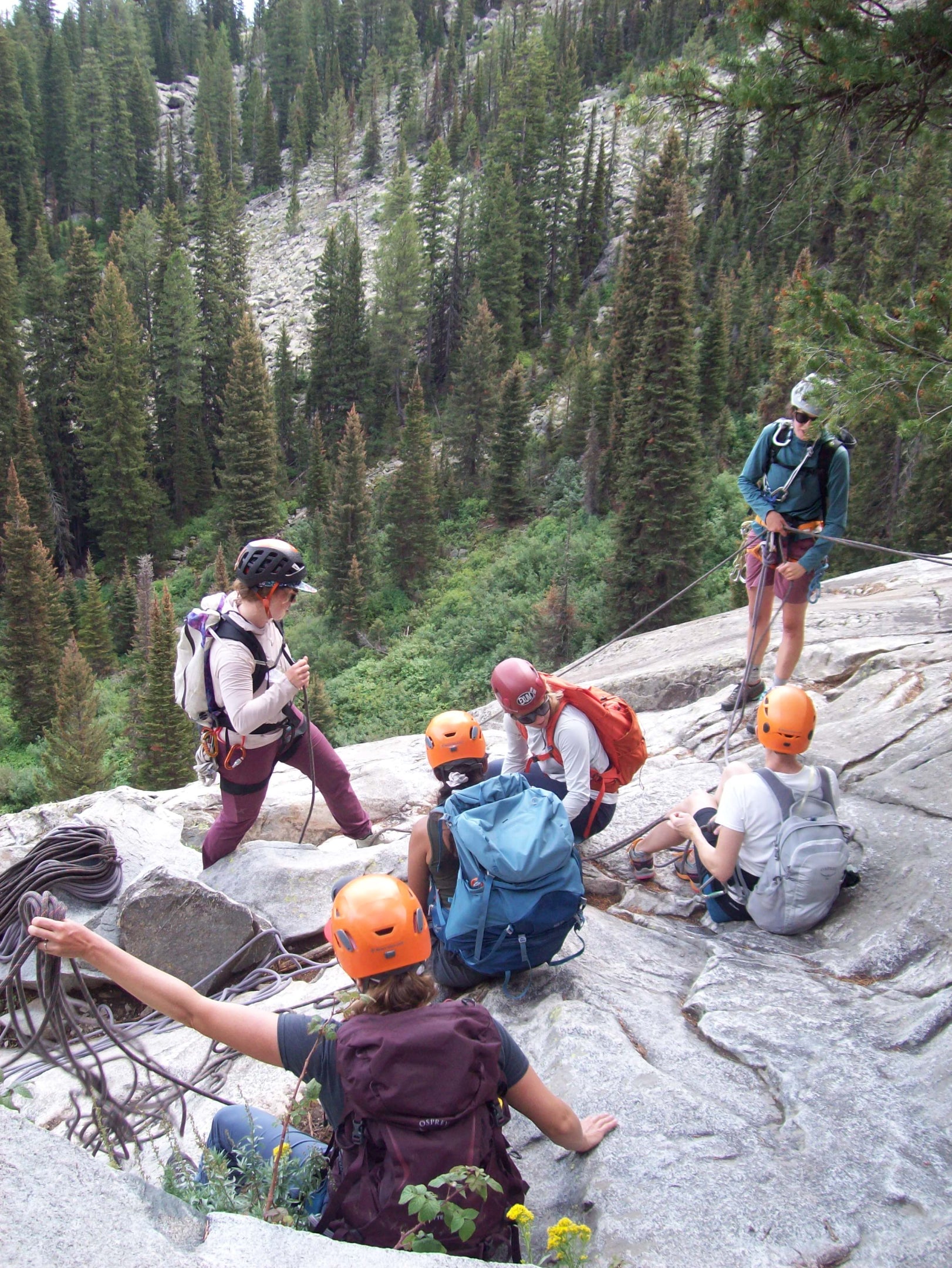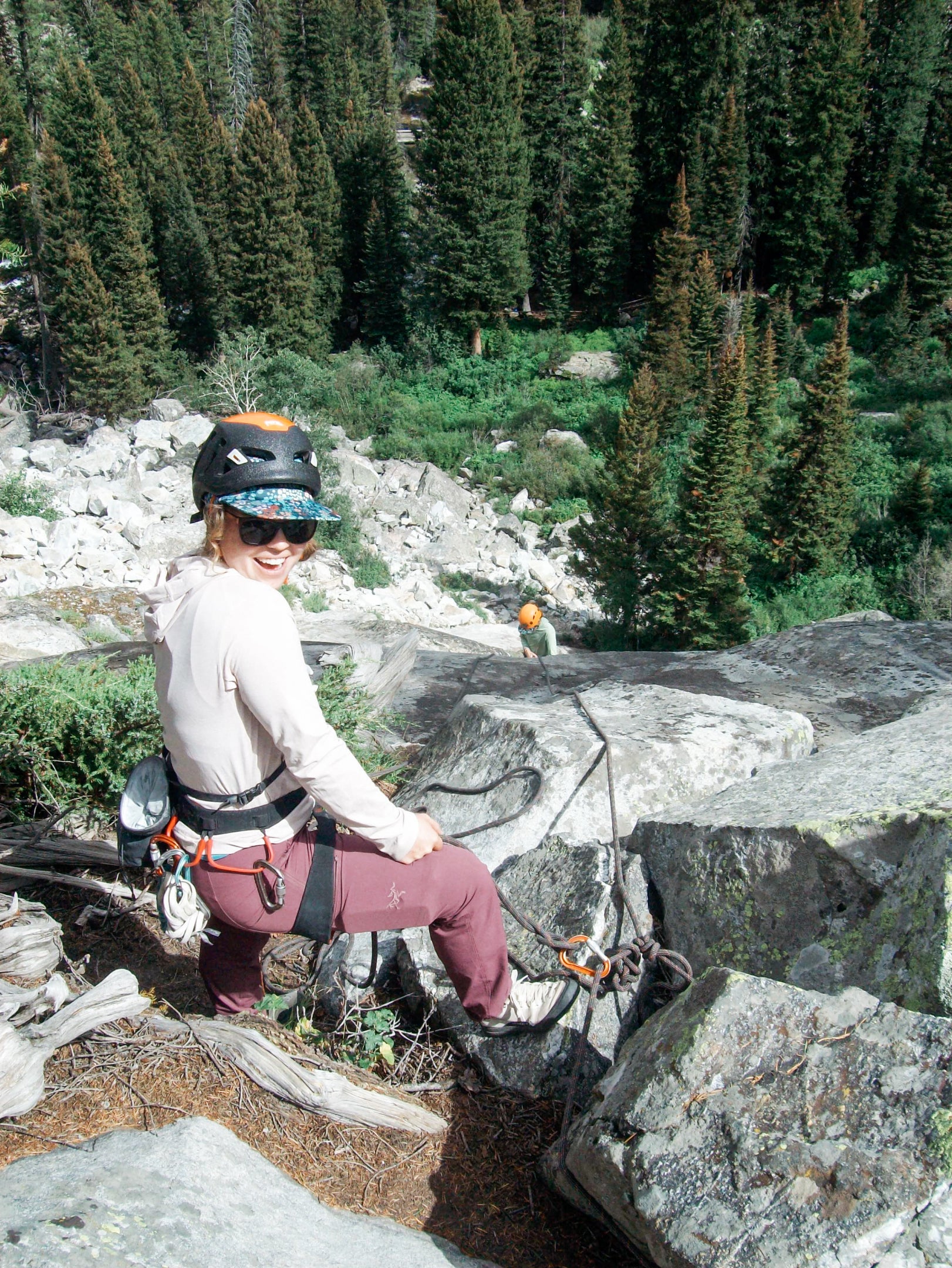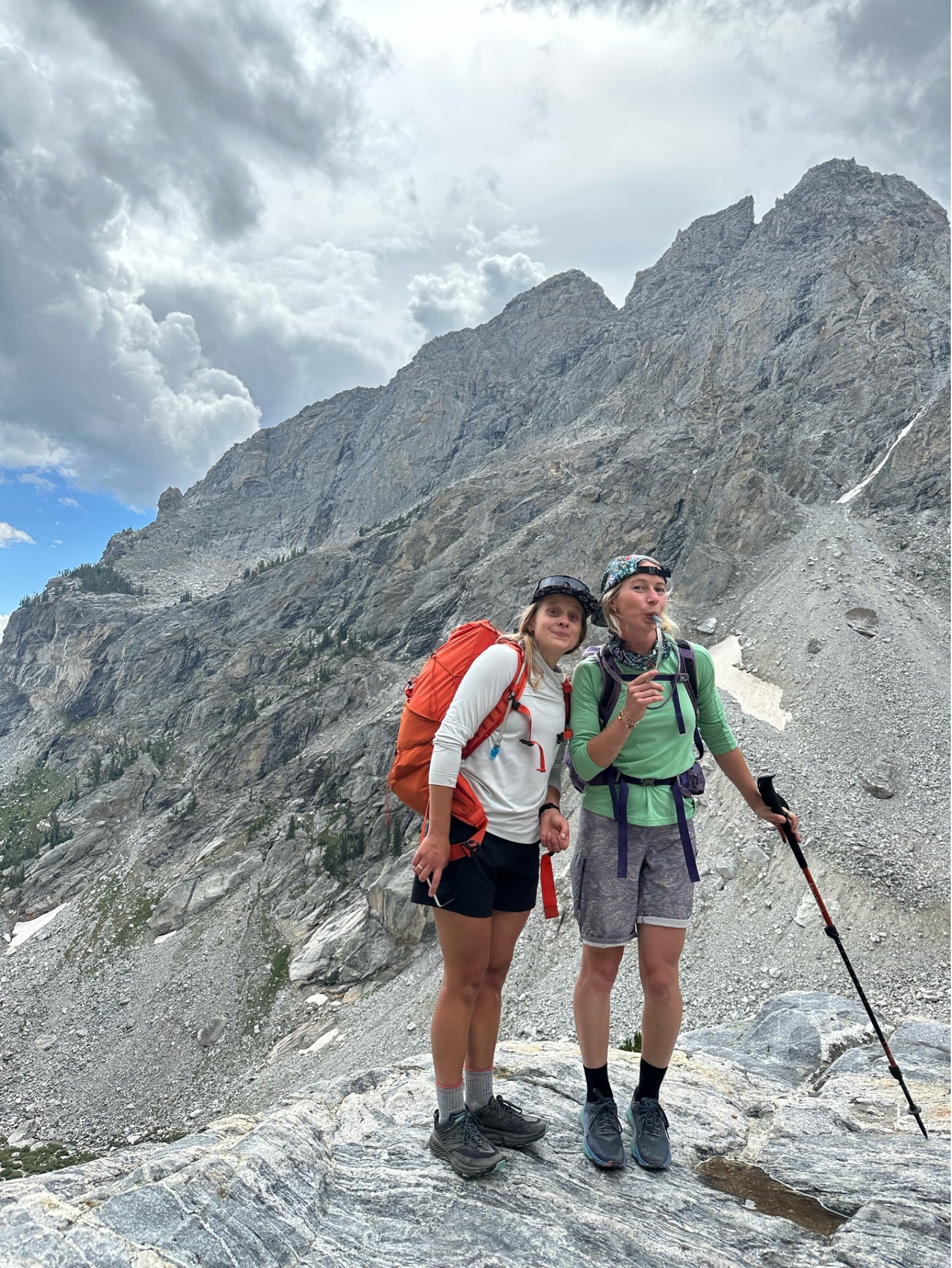 We set out on the trail up Garnet Canyon, armed with some new skills and plenty of rain gear, ready for whatever the mountains had in store for us. We made our way up to the lower saddle camp and enjoyed the last few hours of daylight before our alpine start the next morning.
The Summit
As we tucked in for the night before the alpine start, the weather forecast for the next morning was looking grim with rain starting at 3am and lightning scheduled to arrive by 9am. But, when we woke and hit the trail at 4am, the stars shown bright above us, signaling clear skies and great climbing conditions!
Thanks to the strength and skills of our guides, we moved through the steep, rocky terrain with teamwork and flow. With clouds hovering over the summit, our pace stayed swift and intentional to stay on schedule.
Ours was the first group to make it to the summit with three more in tow. The view from the top of the Grand Teton sure is memorable, especially when shared with 20-odd women over the course of a weekend. There were mothers, daughters, grandmothers, old friends, new friends, and colleagues learning the ropes and rising to new challenges.
It was an unforgettable experience that we relished on the long way down and will remain a milestone of our adventures in the mountains. It was an excellent special way to recognize Eleanor Davis, and all of the women climbers in the the Teton Range before and after her legacy.
a few more friendly faces and places from the grand excursion!