OUR APPROACH
When we cut our fabric, we strategize how to best use every single bit. This allows us to provide an ever-changing collection of fun, fresh prints, knowing that less than 1% of our fabric is wasted in the production process.
We strive to use recycled materials whenever possible. Our fleece-lined Alpine styles use microfleece made from 87% recycled materials.
As our products travel around the world, we've ensured that all of our packaging materials are PVC-free. We also recycle our boxes and poly-bags throughout our supply chain.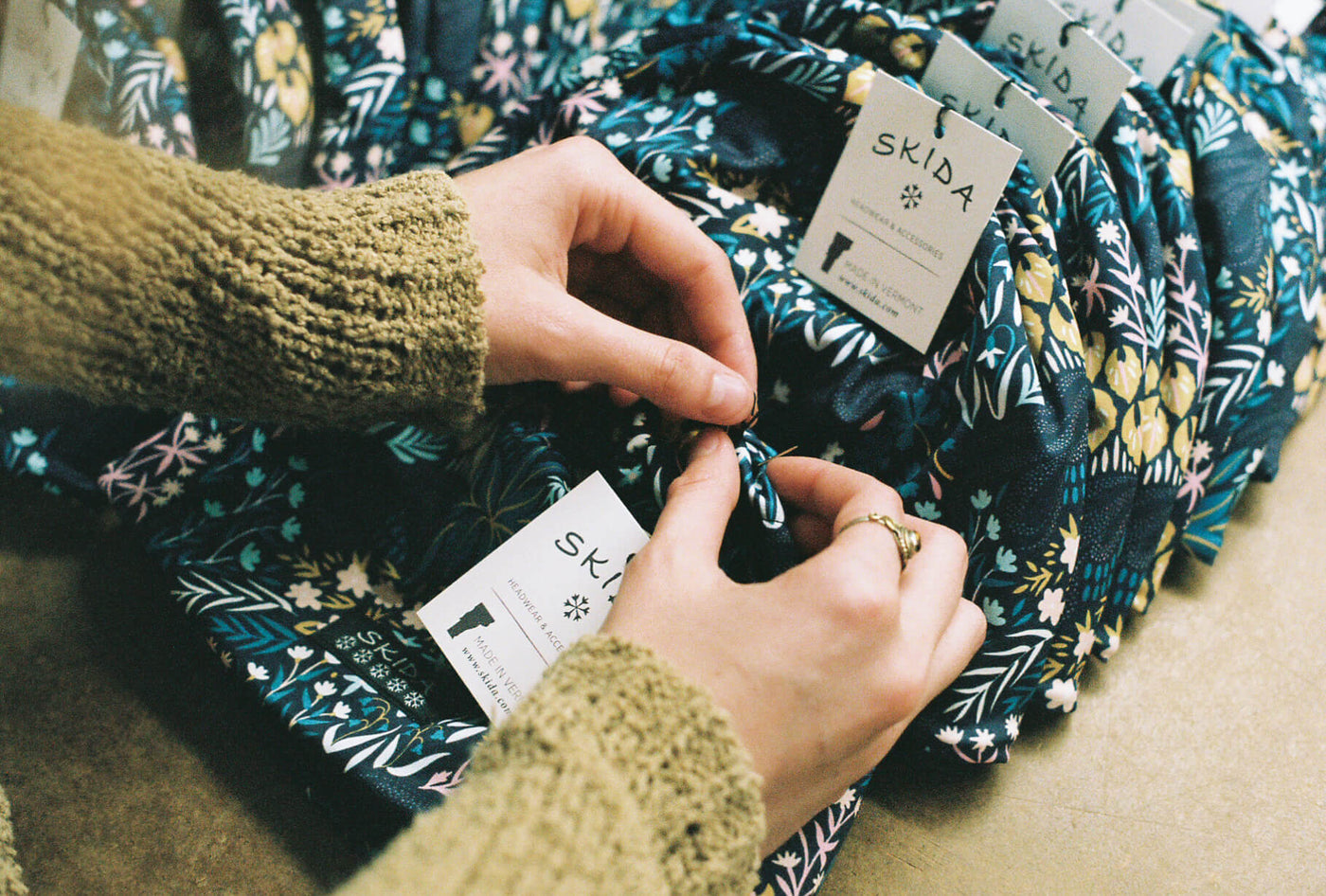 Since we began making hats in 2008, our signature line of colorful hats, headbands, and neckwear in Alpine and Nordic styles has been sewn right here in Vermont.
We work with a collaborative of sewists who sew our products in Vermont's Northeast Kingdom, a rural area with a rich history in garment manufacturing.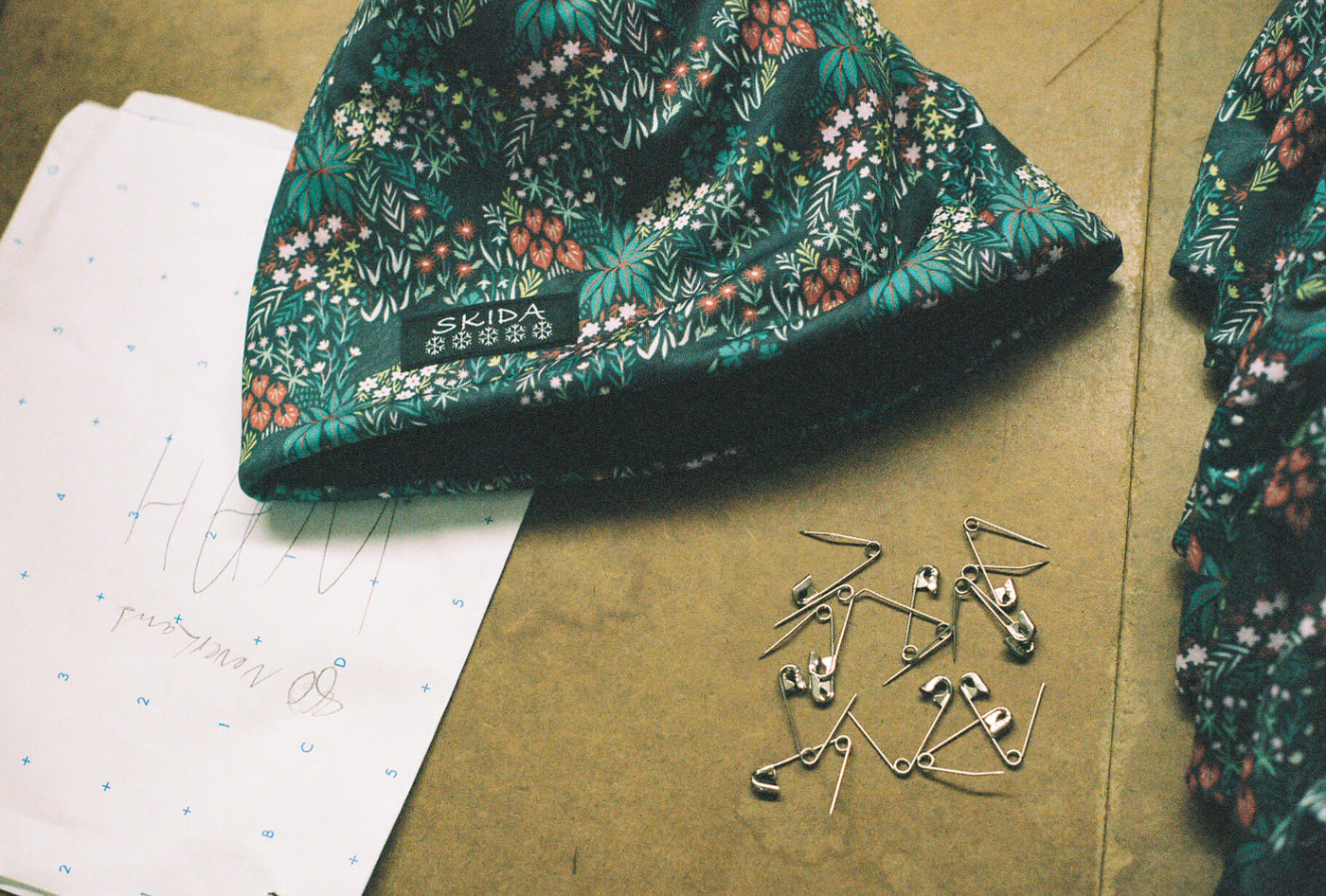 Supporting this cottage industry inspires a unique connection to the area and is just one element of Skida's contribution to the community.
Our RESPONSIBILITY
Throughout our supply chain, we're committed to minimizing waste and choosing local production to create our functional and joy-provoking products. Manufacturing our product line domestically – with the exception of our Cashmere – is a tangible way to reduce the impact of shipping materials and gives us the opportunity to maintain close relationships with our partners.