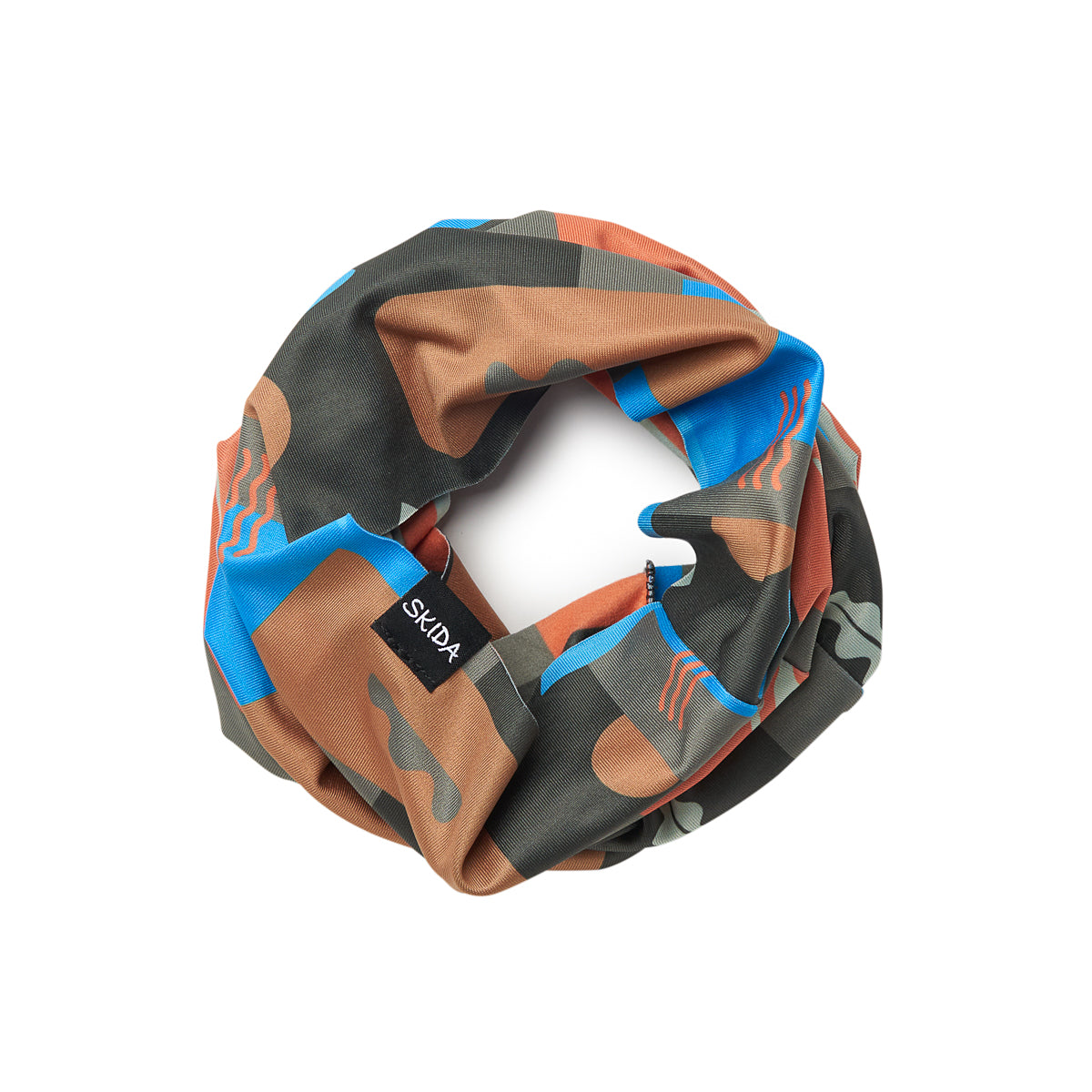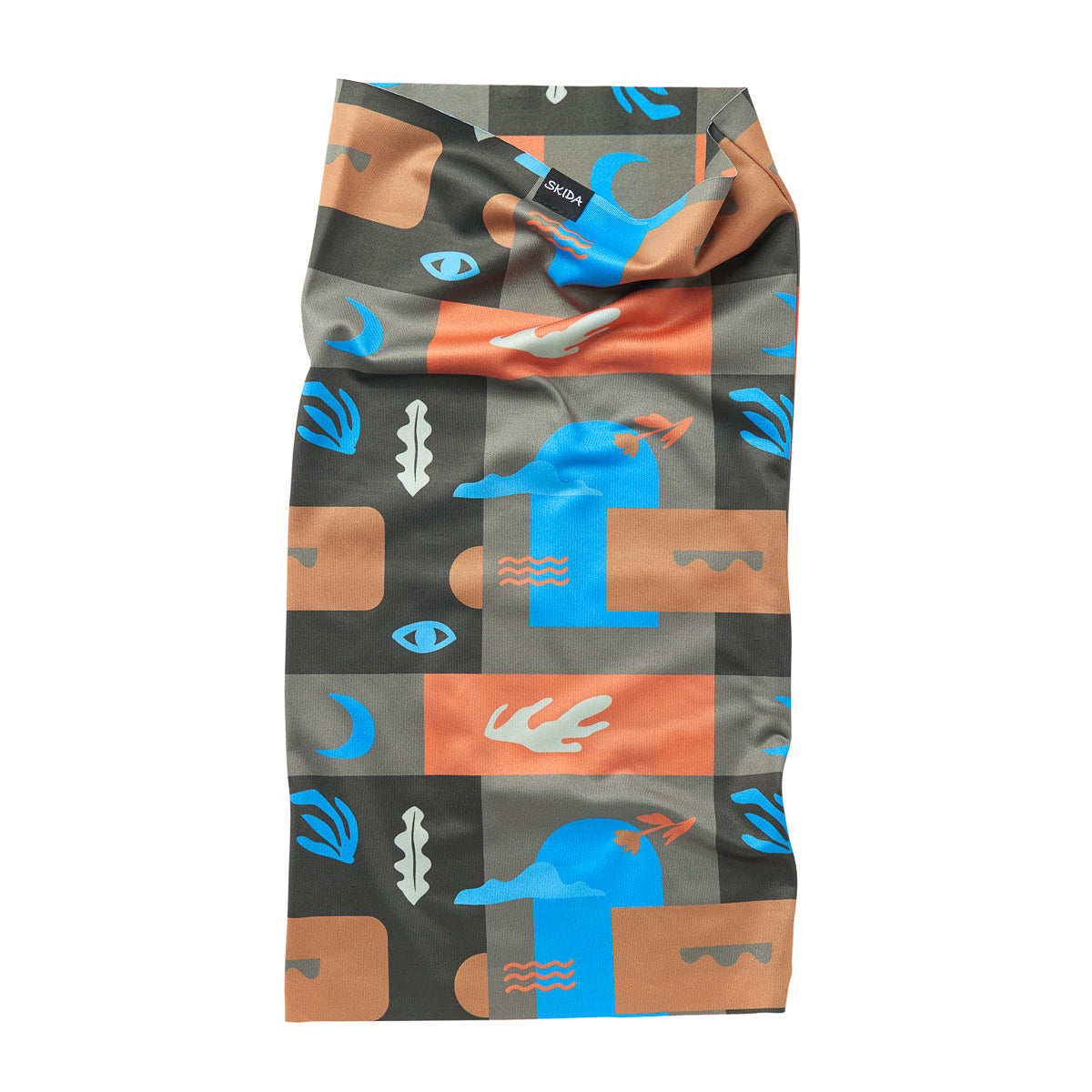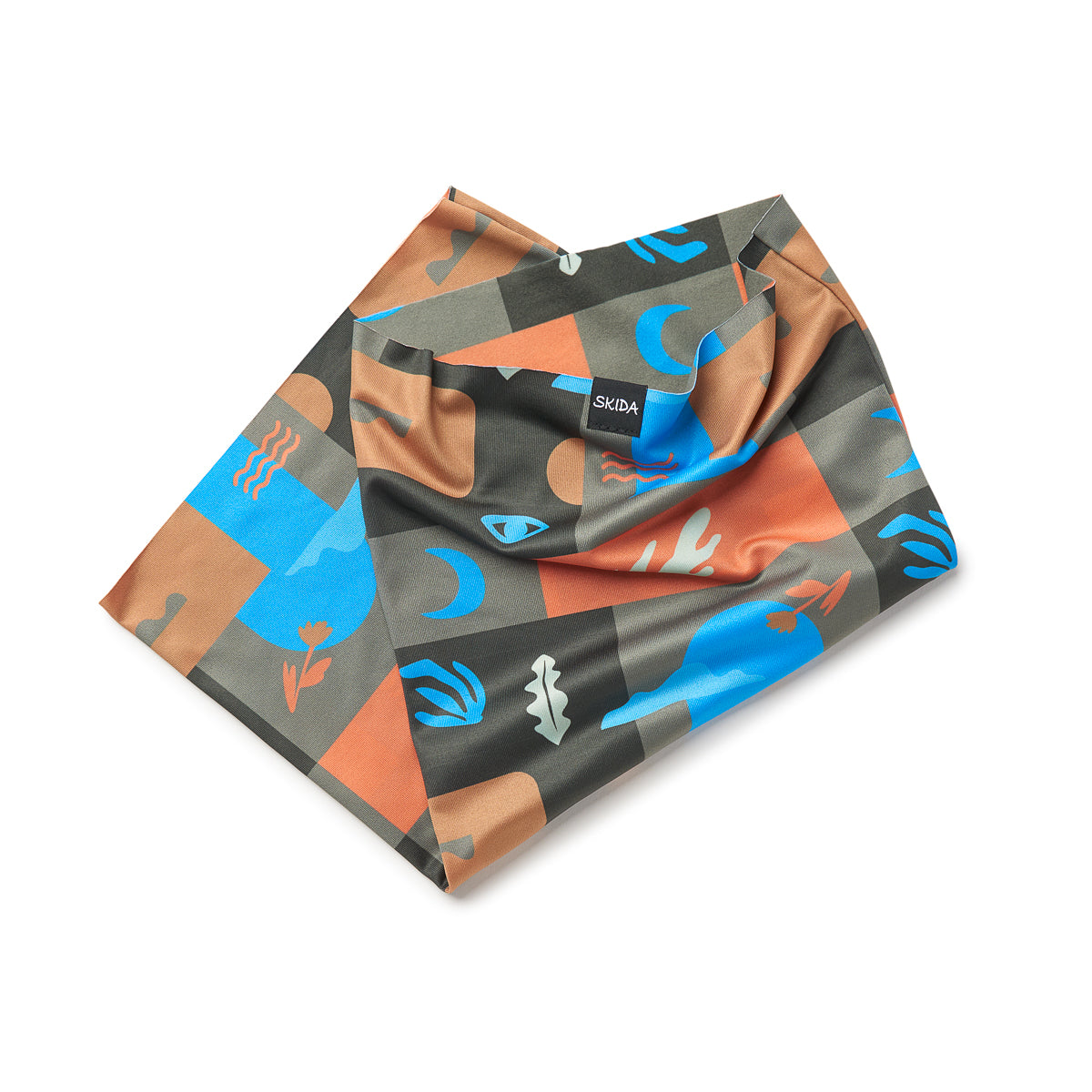 Sahara | Snow Tour
New and improved! Our signature Snow Tour is now printed on both sides for maximum color and double the fun!
The Snow Tour is that feather-weight layer that fends off the elements, leaving you warm and dry. Our Brushed Thermal fabric is soft on one side and bold on the other. It is the perfect side-kick for any chilly day. Plus, with a touch of creativity, it can also be worn as a headband, or even a hat. As always, made in Vermont.
Sahara was created by Vermont-based artist, Phoebe Lo and is anchored by her love of combining saturated and muted hues. Designed through a playful, escapist lens, this print embodies themes of transition and fluidity.
• Brushed Thermal Poly-Spandex fabric with moisture management and anti-microbial technology (92% Polyester, 8% Spandex)
• UPF Rating of 50+
• One Size Fits Mos
Please note print may vary due to scale.