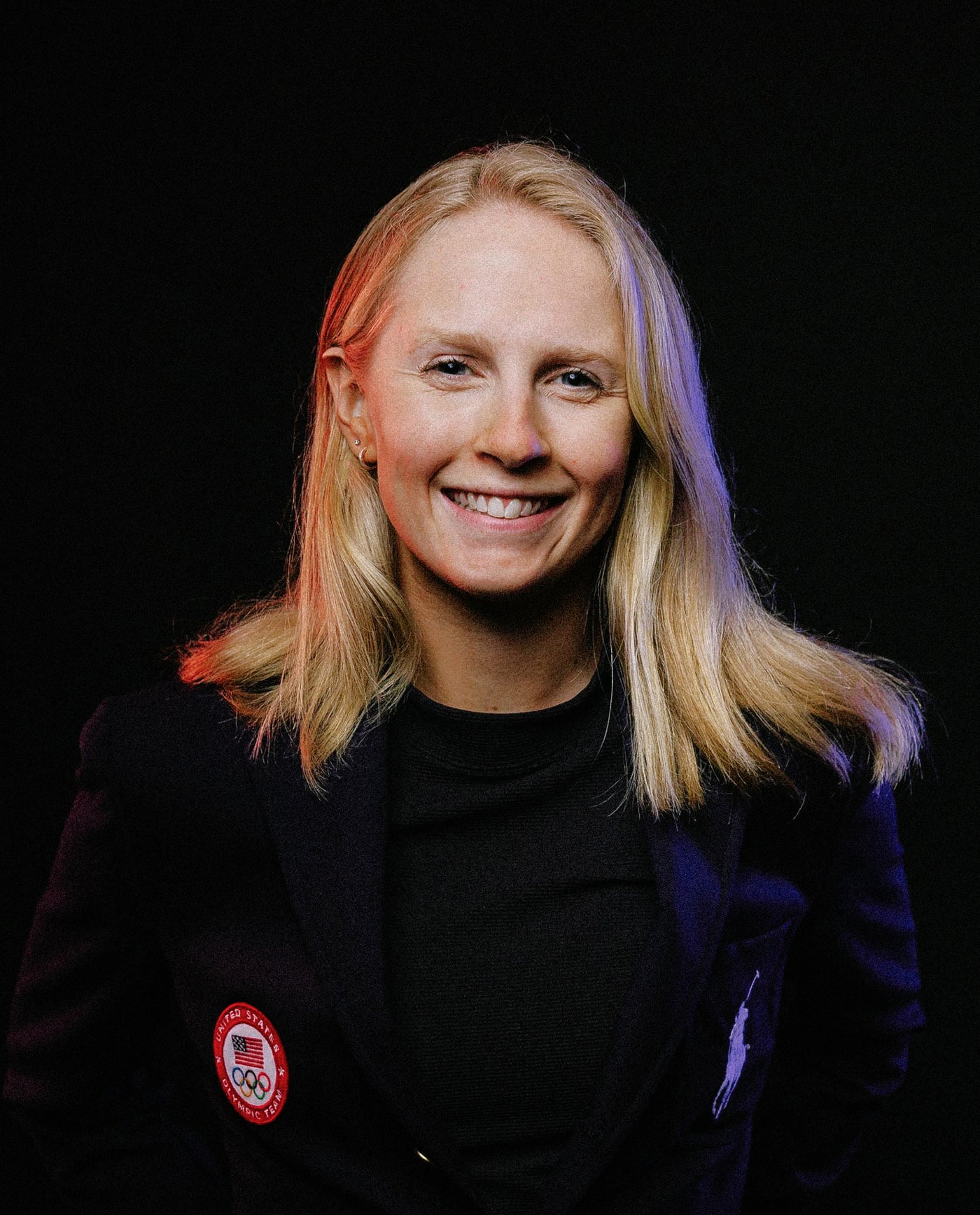 Meet the Athlete:
Hannah Soar
At 23 years old, Hannah is doing it all with a positive outlook and attitude at the forefront. She's competed on the U.S. Olympic Freestyle Team and U.S. Moguls Team for the past 8 years and is fresh off a Top 10 placement in the 2022 Beijing Olympics. She's coaching young mogul skiers and recently graduated from the University of Utah with a degree in Economics. Read on to learn about the inspiration behind her brand new collab print, her recent finance internship, and more!
Catching up with Hannah Soar
Congrats on your Olympic debut! What was the highlight?
It was a dream come true! It is still surreal that a lifetime's worth of work actually worked out! It was also incredible to watch one of my best friends win a medal, and our entire women's team get matching Olympic rings and tattoos right after the Games to commemorate the experience. 
We saw that you volunteered earlier this winter with the Killington Mountain School Winter Program. How does it feel to be influencing the next generation of skiers?
I have always valued giving to my community and leaving a place better than I found it. By coaching the next generation of mogul skiers and being an accessible role model in the sport, I hope to impact their athletic careers and human development positively. 
So cool! What is the advice you like to give them?
When coaching, I like to focus on the mental side of athletics and give advice on how to deal with adversity, fear, and winning behaviors. 
We saw that you had an internship this summer in San Francisco. How do you balance work with training?
Yes! After the Olympics, I wanted to get job experience in a career field I was interested in pursuing post-skiing. I am an economics major at the University of Utah and wanted to dip my toe into finance. I ended up with a 6-week internship at BlackRock, the world's largest asset manager, working on their Exchange Traded Funds. I really enjoyed the experience as well as SF! I decided to go into the internship with a sole focus of fully immersing myself in the city living, 9-5 lifestyle – and I am so happy I did! Although it was scary to temporarily move to a city where I did not know anyone, to do a job I knew nothing about, I am so glad that I allowed myself to jump far outside my comfort zone and take a chance; I joined a bike club, met new friends, and dove into the job to find out that I really like finance. As far as training goes, to stay in shape and ready for our next on-snow camp in New Zealand that began the day after my internship ended, I still completed my five workouts per week after work at the gym across the street.
What does off-season look like for you? How do you like to kick back and relax?
My main off-season activity is biking! It's the best because you can be outside doing cool stuff with your friends and enjoy a guilt-free parking lot beer post-ride! I enjoy big road climbs, Vermont gravel rides, and recently have been doing more mountain biking. Although I have to admit I haven't entered into the world of downhill yet – I think one dangerous downhill sport is enough for now! 
What's playing your headphones these days?
I am a big Grateful Dead fan which is one of the reasons why I like to incorporate tie-dye into my Skida prints. 
How did pre-season training go? What are some of your go to training activities?
Luckily this is one of the first prep seasons in years since Covid that felt normal. With the reduced travel and testing restrictions we were able to have many more on-snow training opportunities enabling us more opportunity for jump and ski training. In addition to on-snow training I consistently workout, water ramp, and trampoline in order to prepare for the season. 
Any pre-race rituals?
I don't have a pre-race ritual, but I do make sure I meditate and warm-up before every training and competition day. 
Where are you most excited to ski this season?
My favorite stop on the tour is Ruka, Finland. It's dark and snow-globe like – and plus – Santa lives there!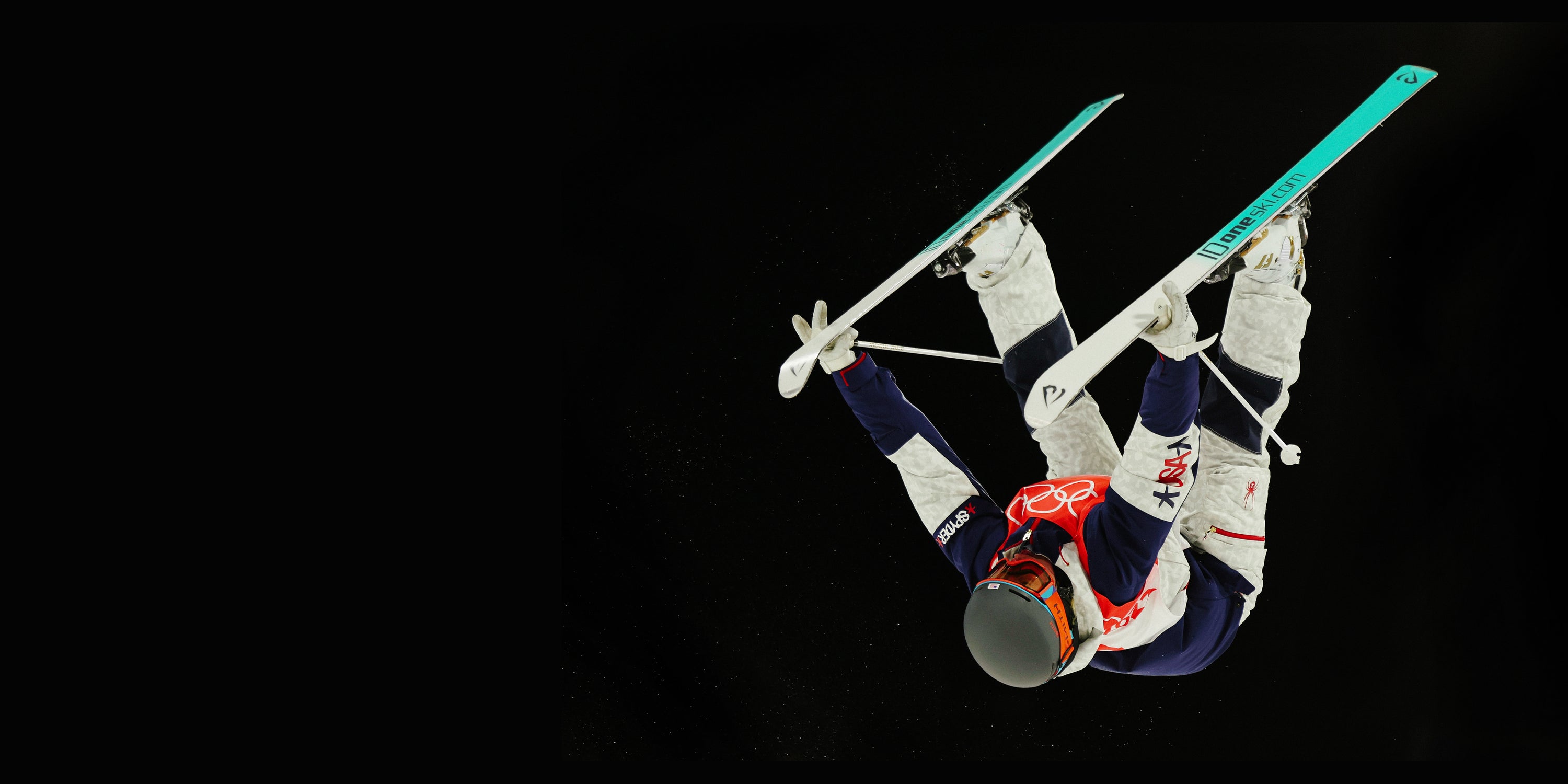 on her vermont connection
Although I grew up in Connecticut and was a "weekend warrior" to start, coming up to Killington every weekend and holiday breaks, Vermont always felt like home. It is my community. I love getting to represent Vermont on the world stage and proudly wear a badass brand like Skida around the globe.
-Hannah Soar, U.S. Ski Team Athlete
Your bio for USST says you like to skin - where is the most beautiful place you've watched the sunrise?
Skinning is my winter version of biking where I get to do cool things with my friends and enjoy the outdoors – all whilst suffering cardiovascularly. My favorite sunrise spot is an early skin up Pico, which is the ski resort a few miles from Killington. 
What does it mean to you to be working with a Vermont brand being from Killington and growing up training there?
Although I grew up in Connecticut and was a "weekend warrior" to start, coming up to Killington every weekend and holiday breaks, Vermont always felt like home. It is my community. I love getting to represent Vermont on the world stage and proudly wear a badass brand like Skida around the globe.
What are your goals for the season?
My goals for this season are to enjoy the moment and train/compete with intention. After a crazy couple years leading into the Olympics I want to enjoy a season of reduced stress and allow my skiing to break free from the anxiety of Olympic seasons, and just give it my all.  
Tell us about the print inspo! We love that it is a slight evolution to last year's!
Last year I went full tie-dye for my Skida print. As a Grateful Dead fan and growing up in the Killington parking lot, this was bound to happen. Obviously this season my first thought was, "more tie-dye!" But, I also wanted to branch out and create a unique design that built off last season. I decided to go for a purple based groovy subtle tie-dye vibe. I also wanted to incorporate some of Skida's quintessential flower designs into the print. I hope you like purple!
Anything to add?
This season I also found an artist to paint my helmet the same design as my Skida print for the year! This has been super awesome because I am a sucker for a matching set!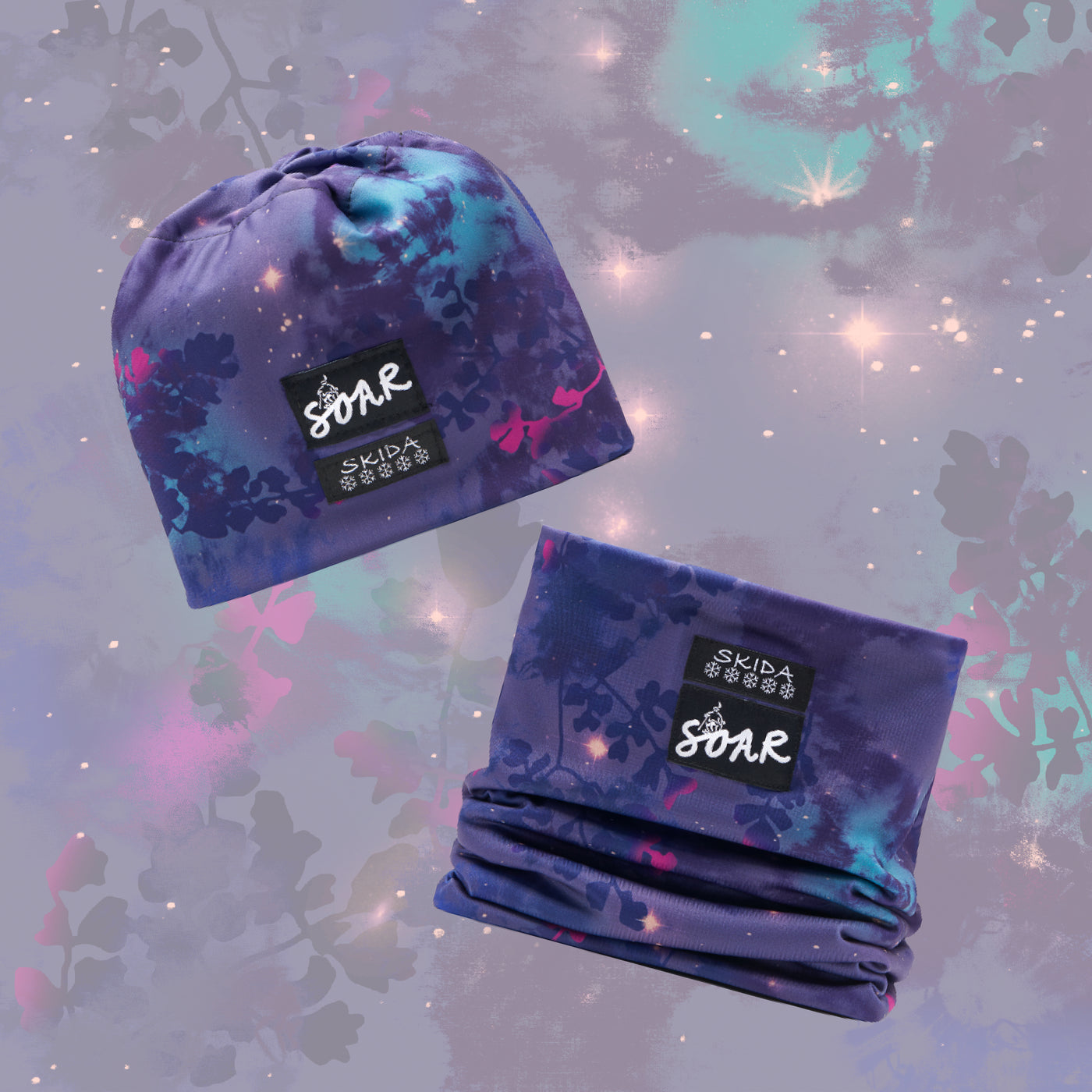 about the print:
Galaxy Groove
"I am a big Grateful Dead fan which is one of the reasons why I like to incorporate tie-dye into my Skida prints. I decided to go for a purple based groovy subtle tie-dye vibe. I also wanted to incorporate some of Skida's quintessential flower designs into the print. I hope you like purple!" -Hannah Soar