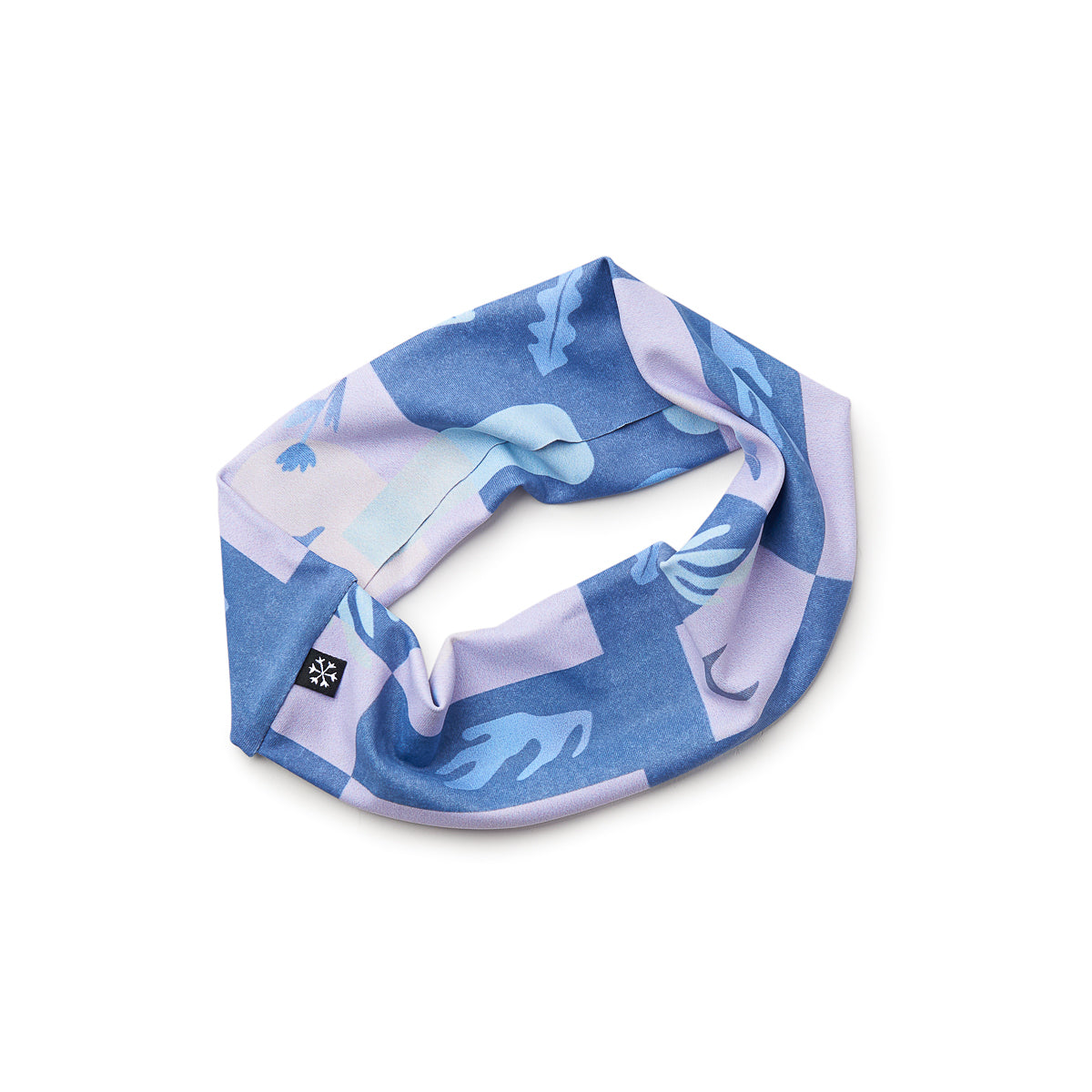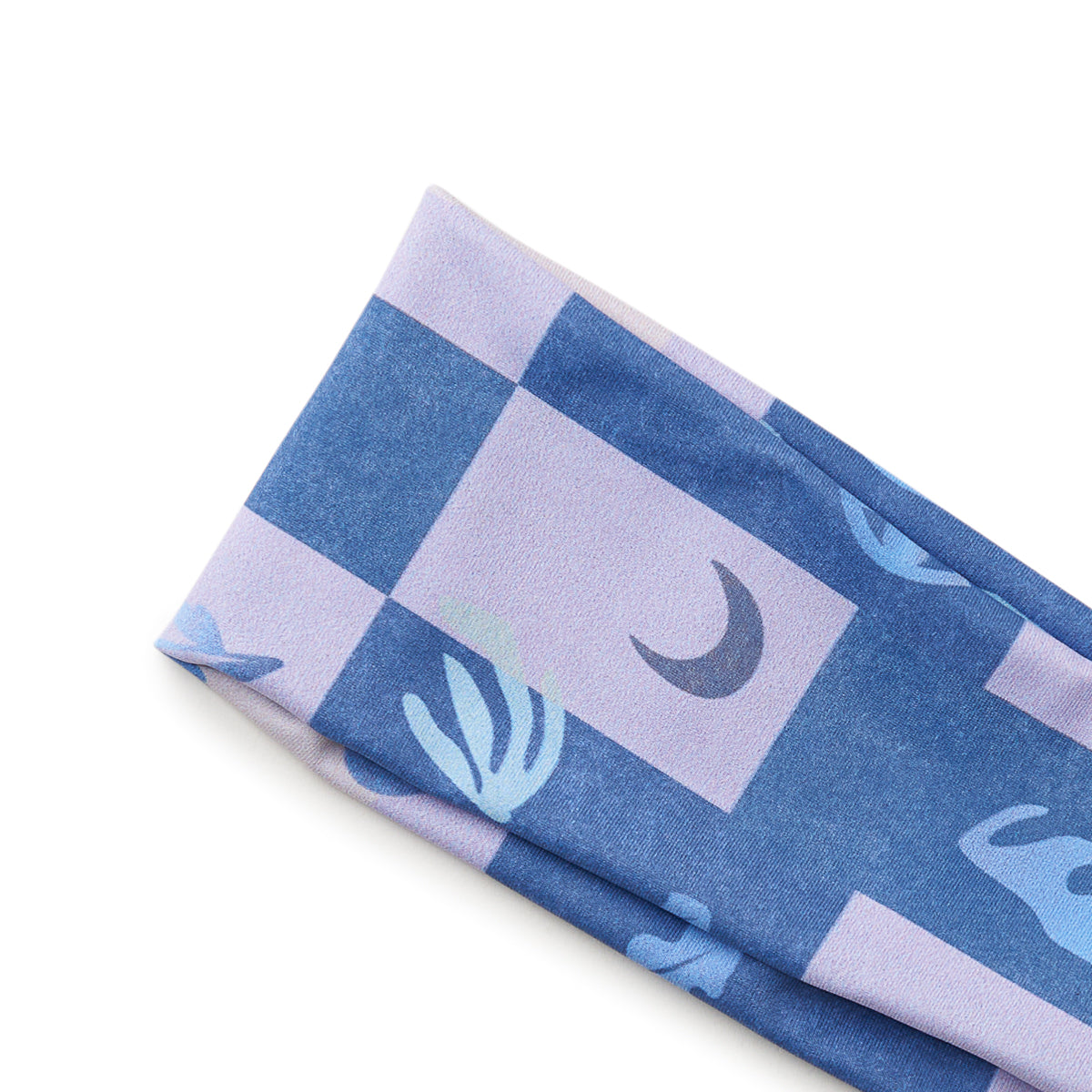 Kismet | Throwback Headband
Designed for top performance and minimal fuss. This soft, light, low-profile, fashion forward style is made to keep hair and sweat off your face.  Our Throwback Headband shares fabric with our UPF-rated Sun Tour.  This single-ply headband is neatly gathered in the back for maximum styling – wear it scrunched or lay it flat.
Our namesake print, Kismet, was designed by Vermont-based artist, Phoebe Lo. It embodies her love for soft shapes, muted color palettes, gradients, and symbolic imagery. The themes of transition and fluidity are her current muses, and they shine through in these magical motifs.
• Poly-spandex jersey with MAX-Dri moisture management technology: 92% Polyester, 8% Spandex
• UPF Rating of 50+
• One size fits most
Please note print may vary due to scale.