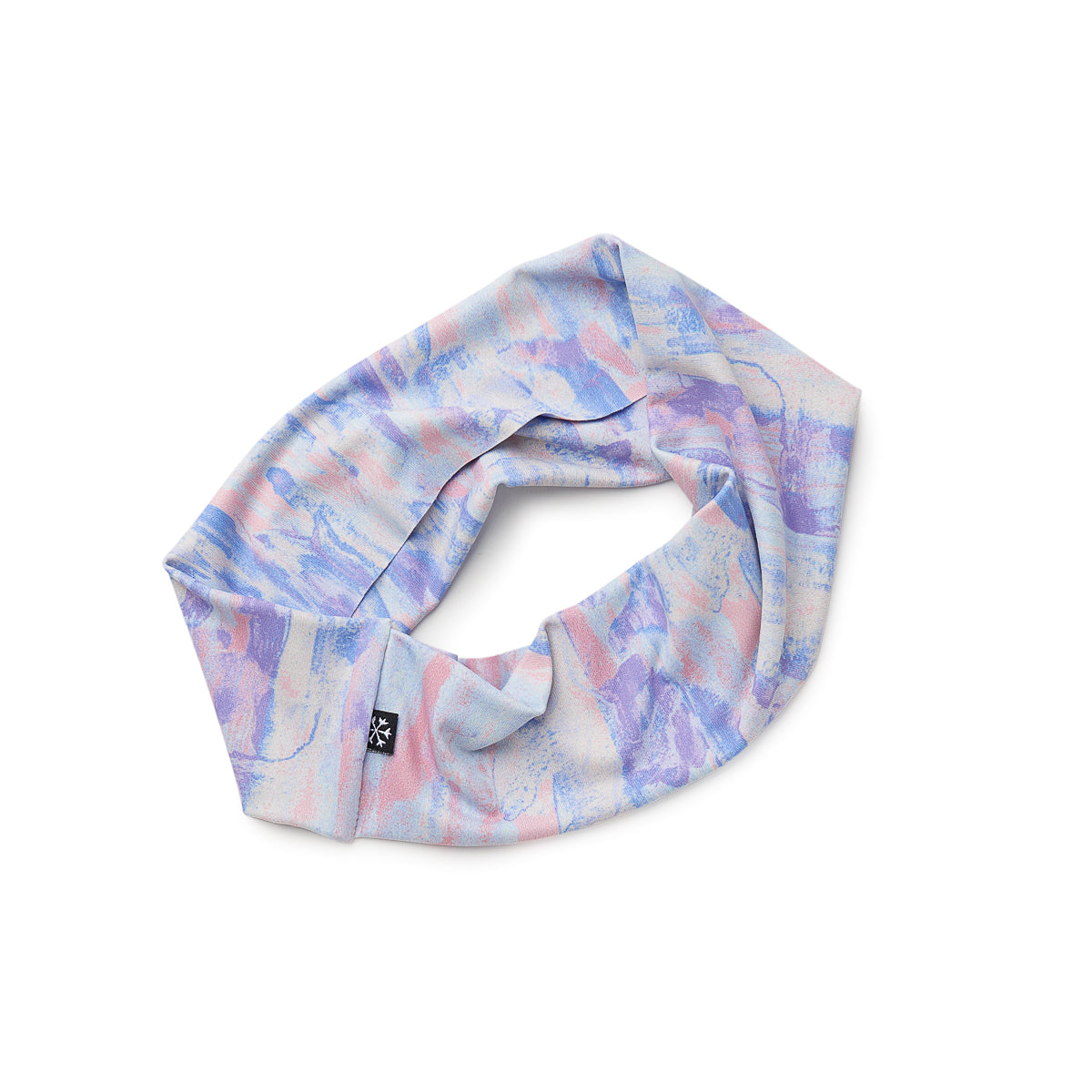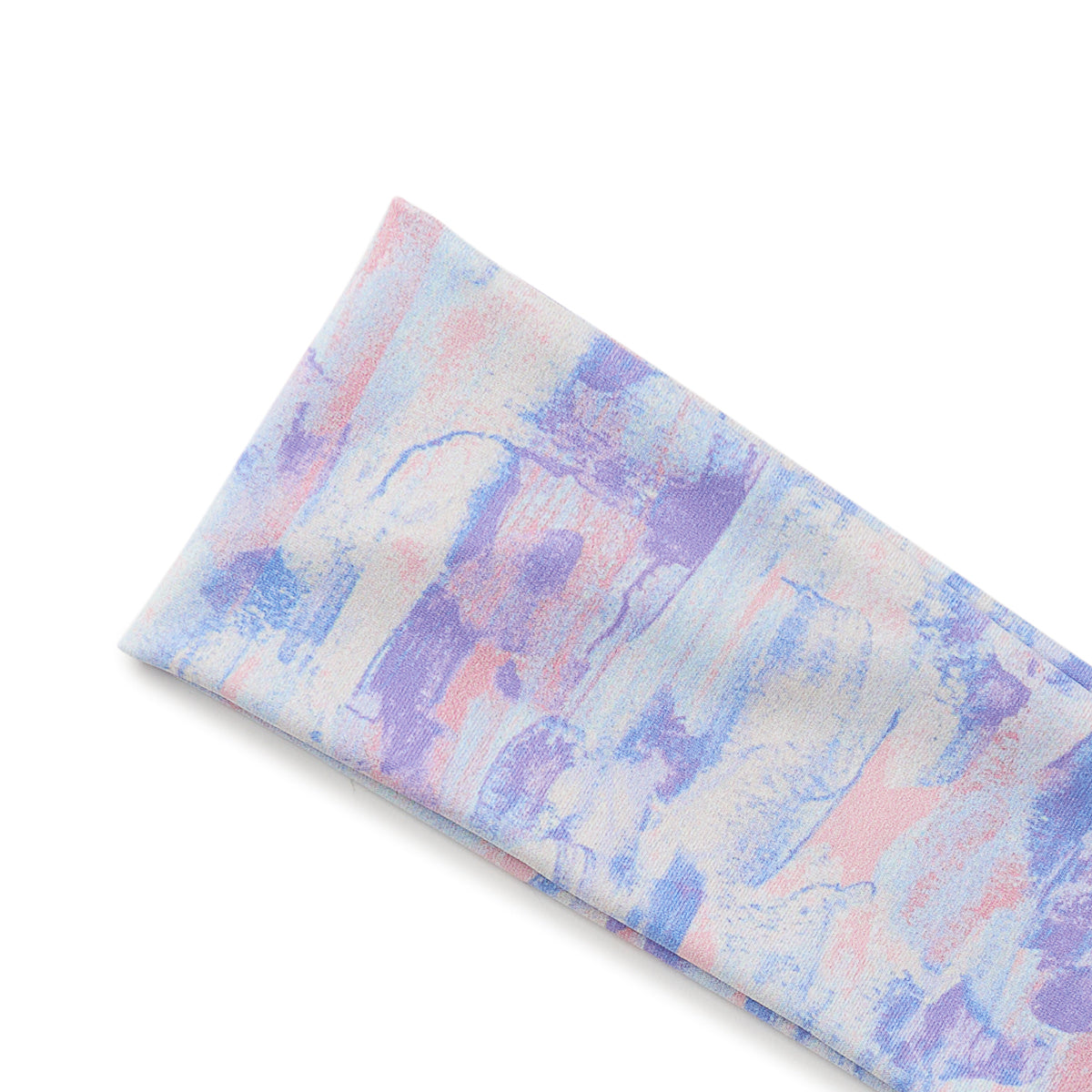 Pixie Dust | Throwback Headband
Designed for top performance and minimal fuss. This soft, light, low-profile, fashion forward style is made to keep hair and sweat off your face.  Our Throwback Headband shares fabric with our UPF-rated Sun Tour.  This single-ply headband is neatly gathered in the back for maximum styling – wear it scrunched or lay it flat.
The whimsy of Pixie Dust resembles a mesmerizing, soft gentle light. The effortless and abstract brushstrokes in a peachy, lavender palette are bound to bring a little magic and sweetness to your adventures!
• Poly-spandex jersey with MAX-Dri moisture management technology: 92% Polyester, 8% Spandex
• UPF Rating of 50+
• One size fits most
Please note print may vary due to scale.