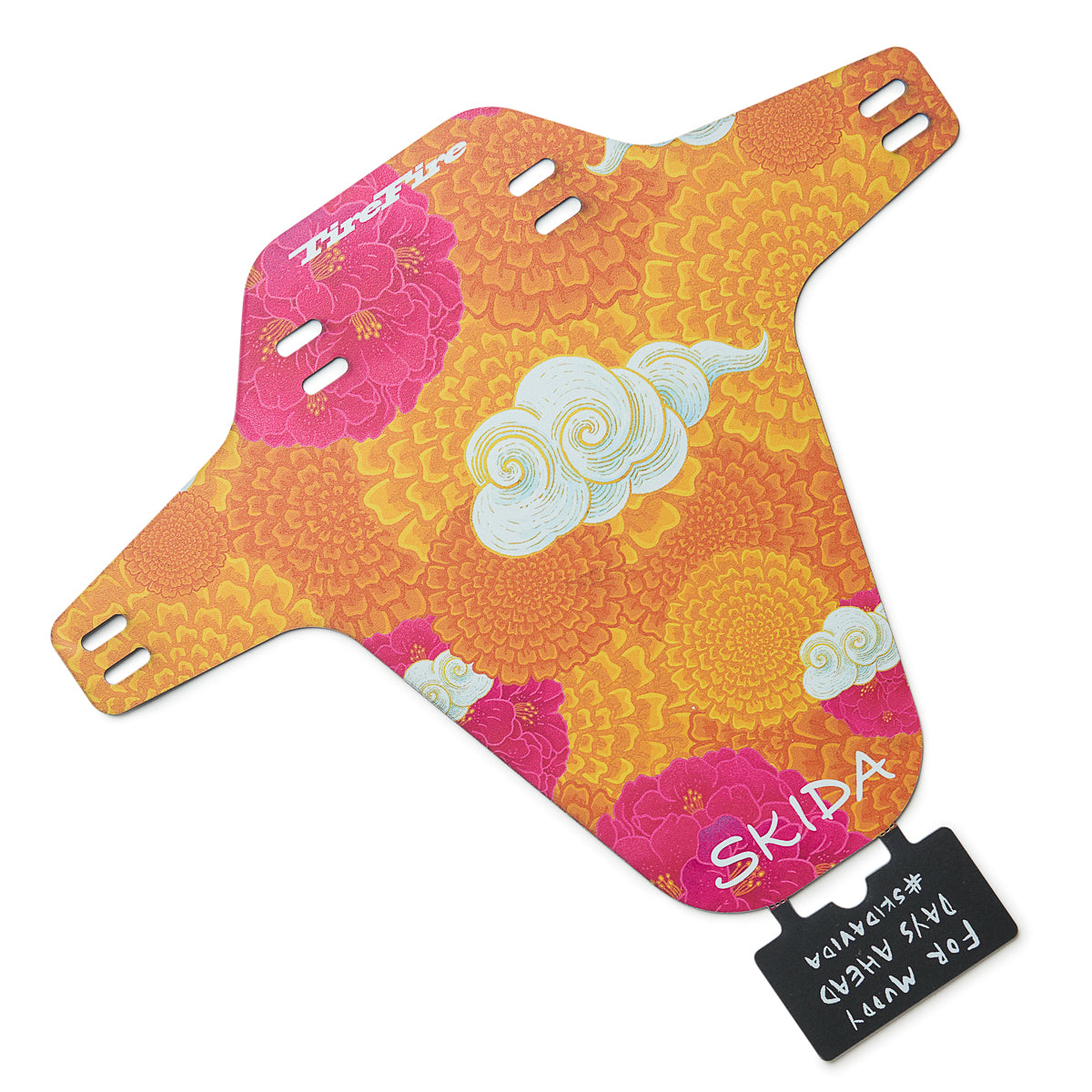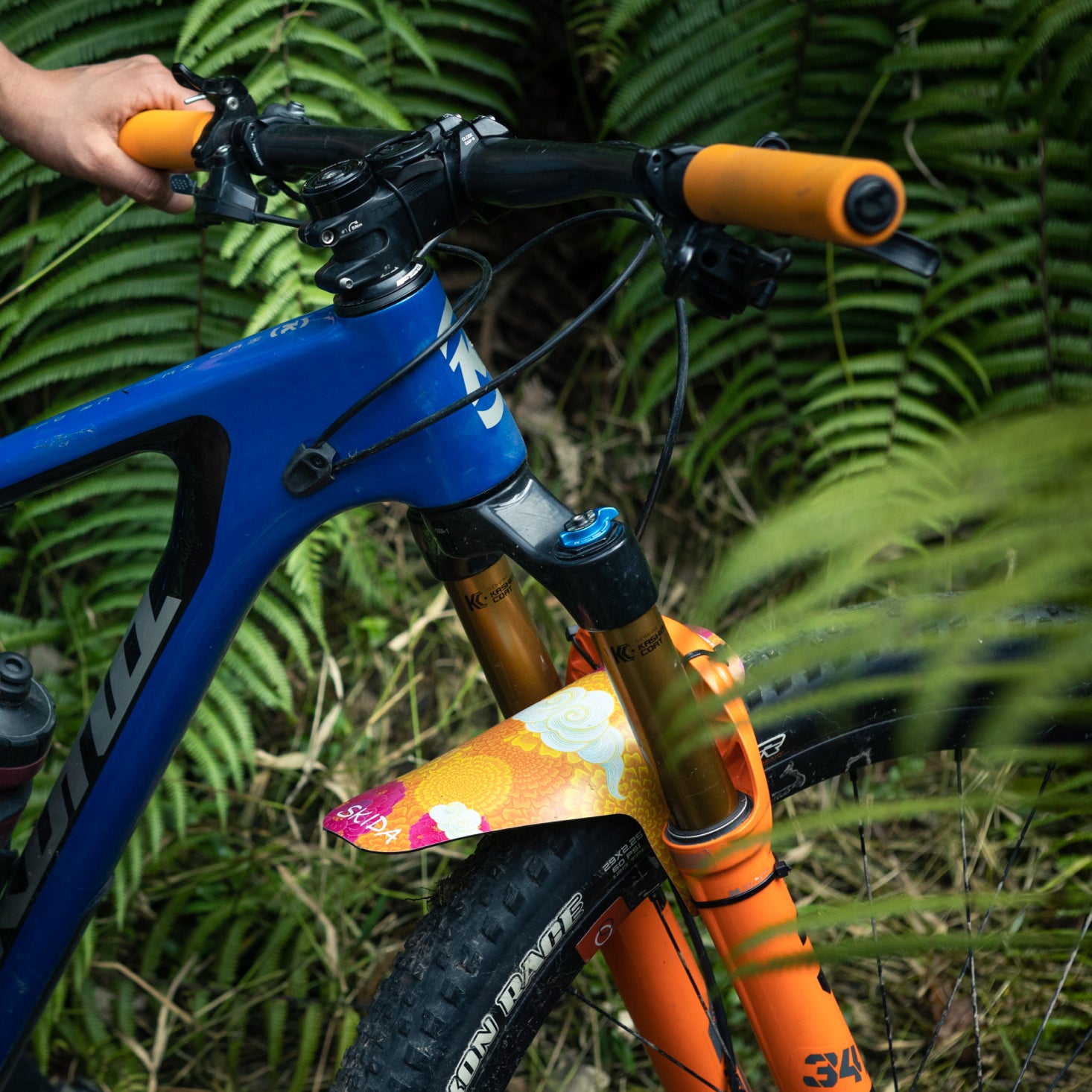 Fulbaari | dZi | Mountain Bike Fender
We collaborated with the fast team at Tire Fire to make a small batch of mountain bike mud flaps for muddy days. These "mud flaps" are tire fenders for your front wheel, deflecting glops of mud from flinging into your eyes on speedy and sloppy single track descents. Disclaimer: Does not protect against all mud puddles. 
"Fuulbari", translating to flower garden, was designed by Kathmandu-based artist, Ubahang Nembang. This print features marigold wreaths which are often given to visitors to mark their arrival in a community, rhododendrons as a marker of the arrival of spring (also Nepal's national flower), and clouds which are often depicted in artwork across Nepal. A portion of the proceeds from this print will be donated to the dZi Foundation to support their mission of strengthening Nepali mountain communities through innovative education, agriculture, and health programs.
---
ABOUT TIRE FIRE:

Tire Fire was started as a platform for outlandish trail-side ideas. We like things that go fast and are obsessed with the art surrounding these speed pursuits. We're flying by the seat of our pants to bring you ideas that we think will help you enjoy the ride – whatever your speed.
HOW TO INSTALL YOUR MUD FLAP:
Curve the fender underneath the crown of your bike to get placement. Loop two zip ties through the top two fender slots and place around the fork crown. Then loop two ties through the outside slots of the fender and around your fork lowers. Pull zip-ties tight and get pedaling!
• American made, hand forged, heavy duty Polyethylene mountain bike fender.
• Recyclable in most places. Flexible enough to fit most bikes with zip ties or velcro straps.
• Made of highly durable Polyethylene
• Made in USA