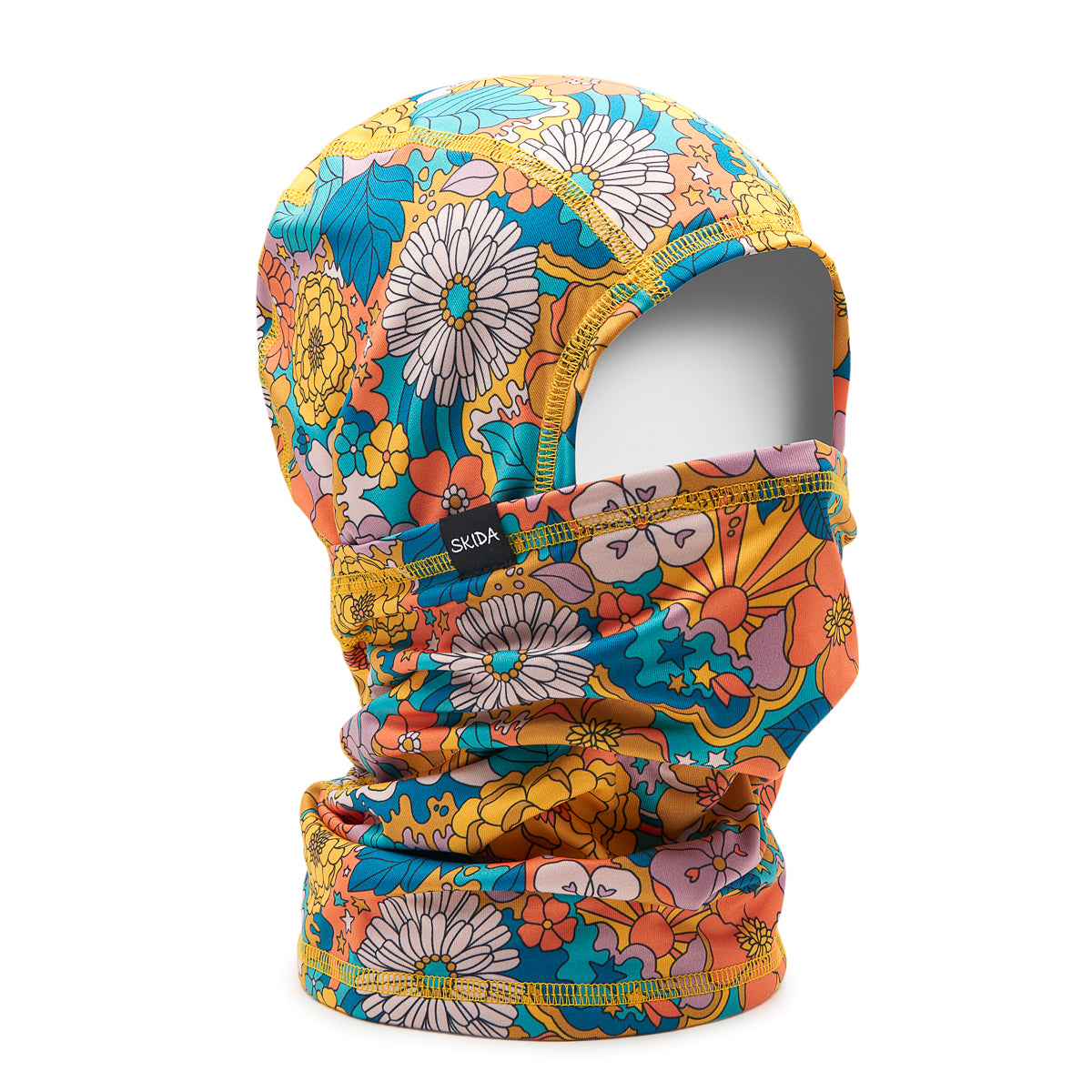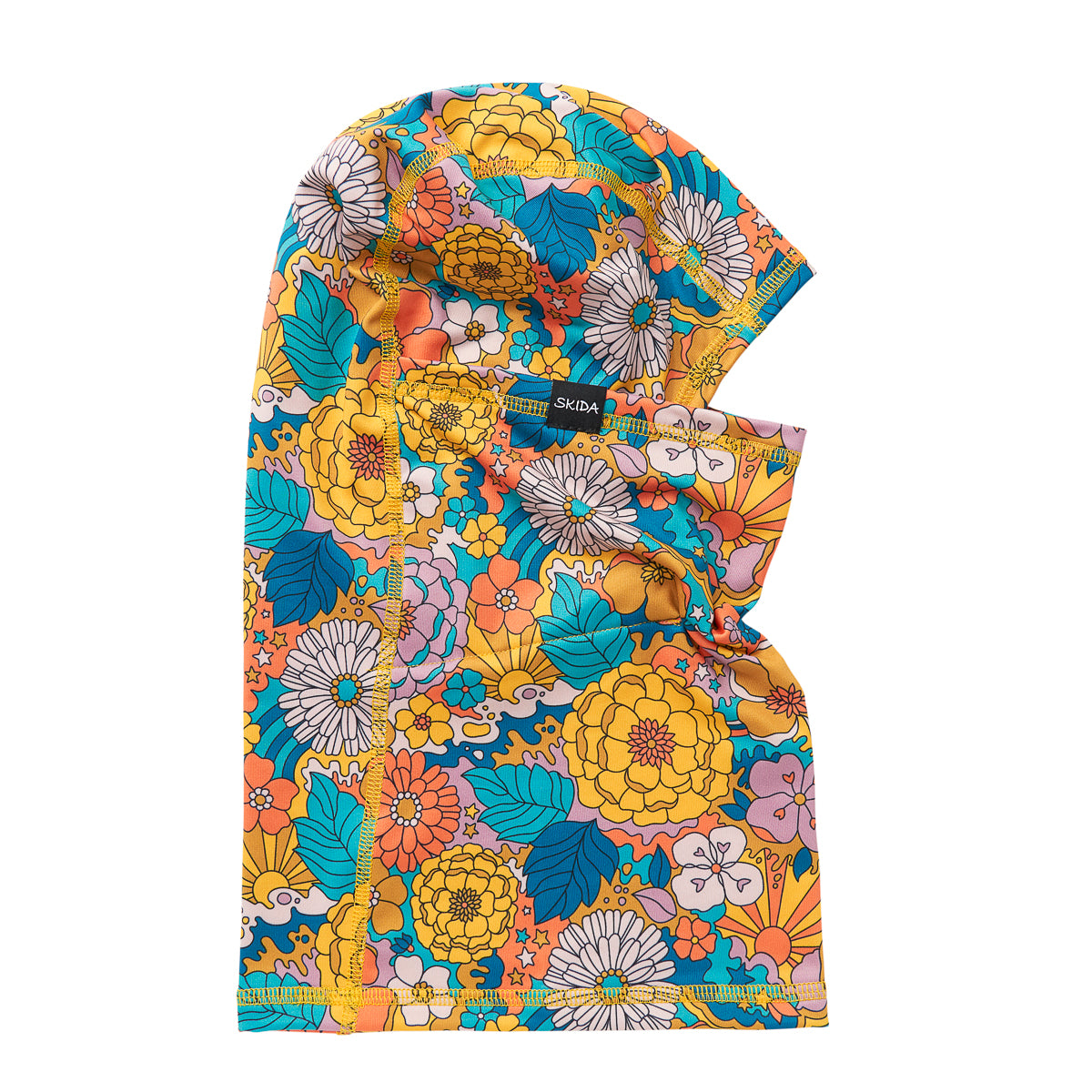 Golden Girl | Balaclava
The Balaclava offers full neck and head coverage for long days in the outdoors. Inspired by deep turns and frigid powder days, we created a product that could keep up and dry quickly. Our sleek design paired with our signature breathable fabric is the ultimate combination of warmth and function. The hood fits seamlessly under a hat, helmet, or around the neck when not in use. Designed in Vermont. Made in the USA.
Golden Girl brings the groovy vibes in this 60's-inspired print with vintage florals and a warm, bold color palette.
• Single layer hood and neck-cover for superior comfort and warmth. Brushed thermal poly-spandex fabric with moisture management and anti-microbial technology
• One Size Fits Most: 21" Head Circumference, 19" Neck Circumference, 6.5" Height
• UPF Rating of 50+