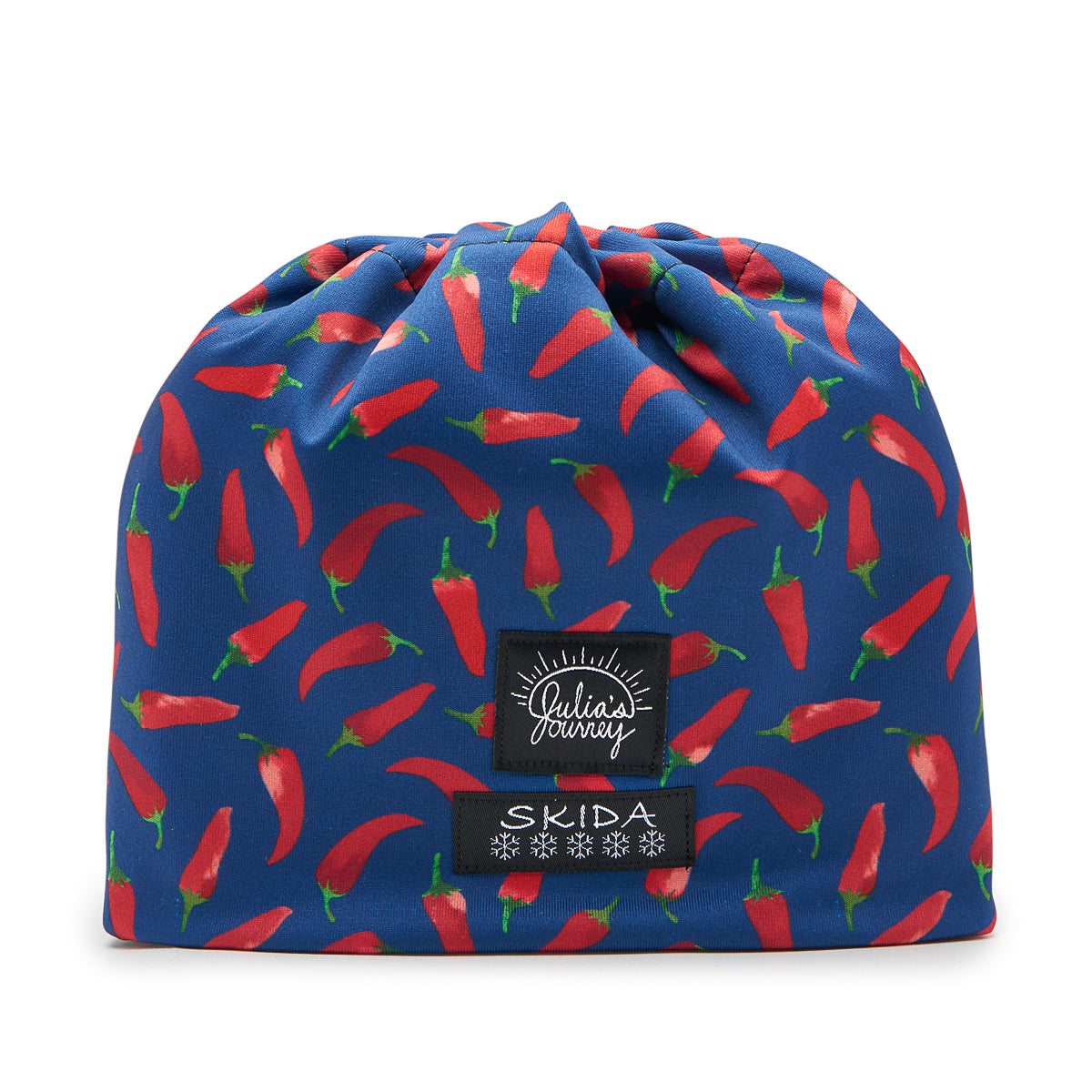 Hot Stuff | Alpine Hat
Our best selling insulated piece, the Alpine Hat, is the perfect weight for colder days. Our printed poly-blend outer fabric is fully lined with cozy mid-weight fleece - it wicks moisture, cuts the wind, and always leaves you high and dry. Great for chilly runs, hitting the slopes, or just cruising around town. This hat goes from casual to performance without skipping a beat. As always, made in Vermont.
"Julia's Journey is meant to be a reminder to enjoy the journey along the way. I am so thankful for all the people who are part of my journey and support me no matter what." - Julia Kern

40% of proceeds from Julia's Journey Collection go toward supporting Julia's pursuit of more World Cup podiums, travels, and training camps.
• Printed outer fabric: Poly-spandex jersey with MAX-Dri moisture management technology: 92% Polyester, 8% Spandex
• Medium weight fleece lining: 100% Polyester
• Size: S/M- 20.5" Circumference, M/L- 22" Circumference
• UPF Rating of 50+ 
Hot in every way!
This hat is so warm and comfortable! It's hard to limit yourself to only one pattern in Skida, but if you must, this may be the one!