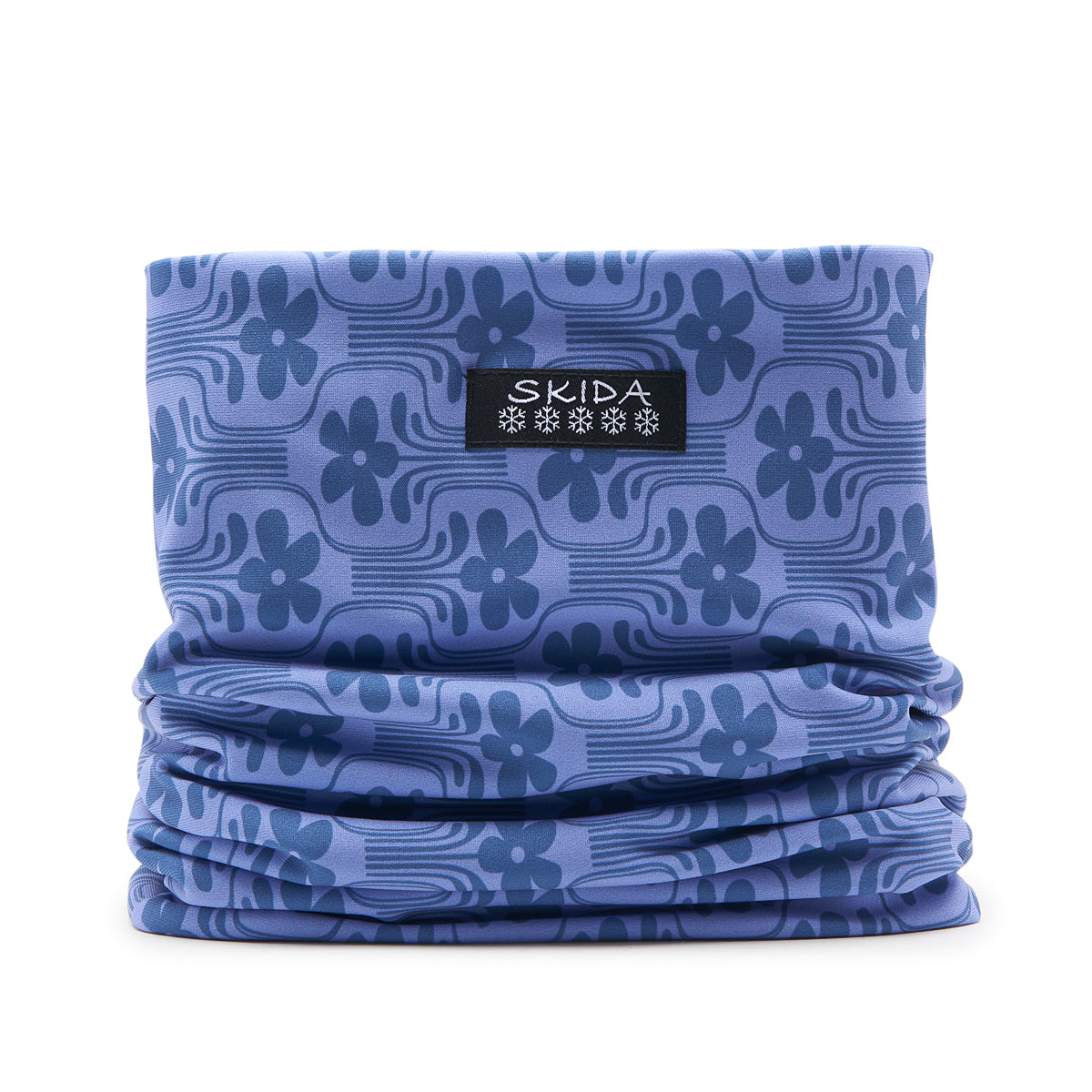 Wallflower | Alpine Neckwarmer
The Neckwarmer keeps everything from your neck to your nose toasty and warm on frigid days. Our printed poly-blend outer fabric wicks away moisture, leaving the Polartec® micro-fleece lining dry and soft against your face. It is the perfect weapon for battling cold conditions. As always, made in Vermont.
Wallflower's soft periwinkle tones bring an effortless feel to this monochromatic, retro floral. It's the calming presence we'd choose for the home office study, where we'd spend hours writing a memoir about a lifetime of adventures.
• Printed outer fabric: Poly-spandex jersey with MAX-Dri moisture management technology: 92% Polyester, 8% Spandex
• Lined with Polartec® micro-fleece:100% Polyester (made from 87% recycled materials)
• One Size Fits Most: 10" Width, 10" Height
• UPF Rating of 50+
Please note print may vary due to scale.