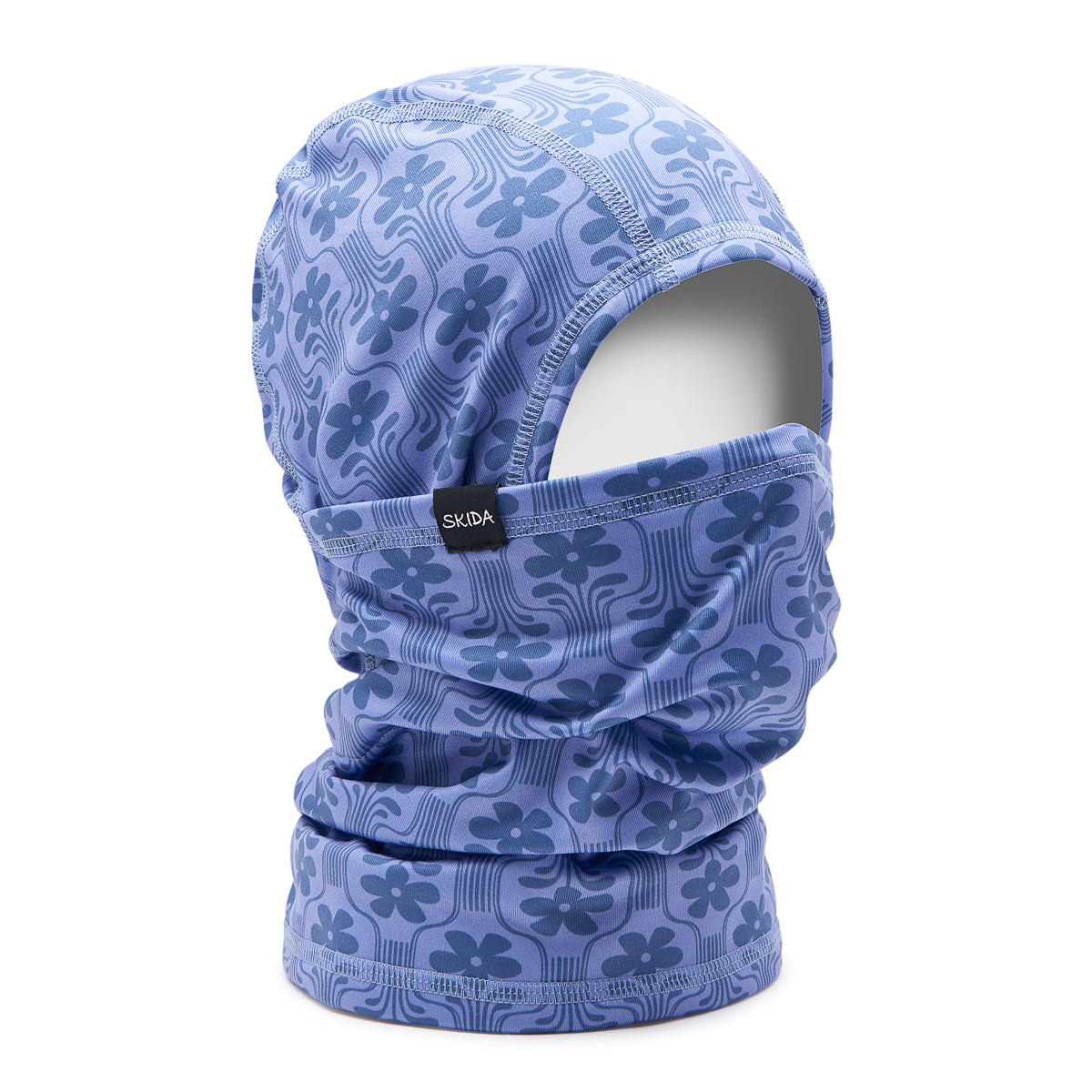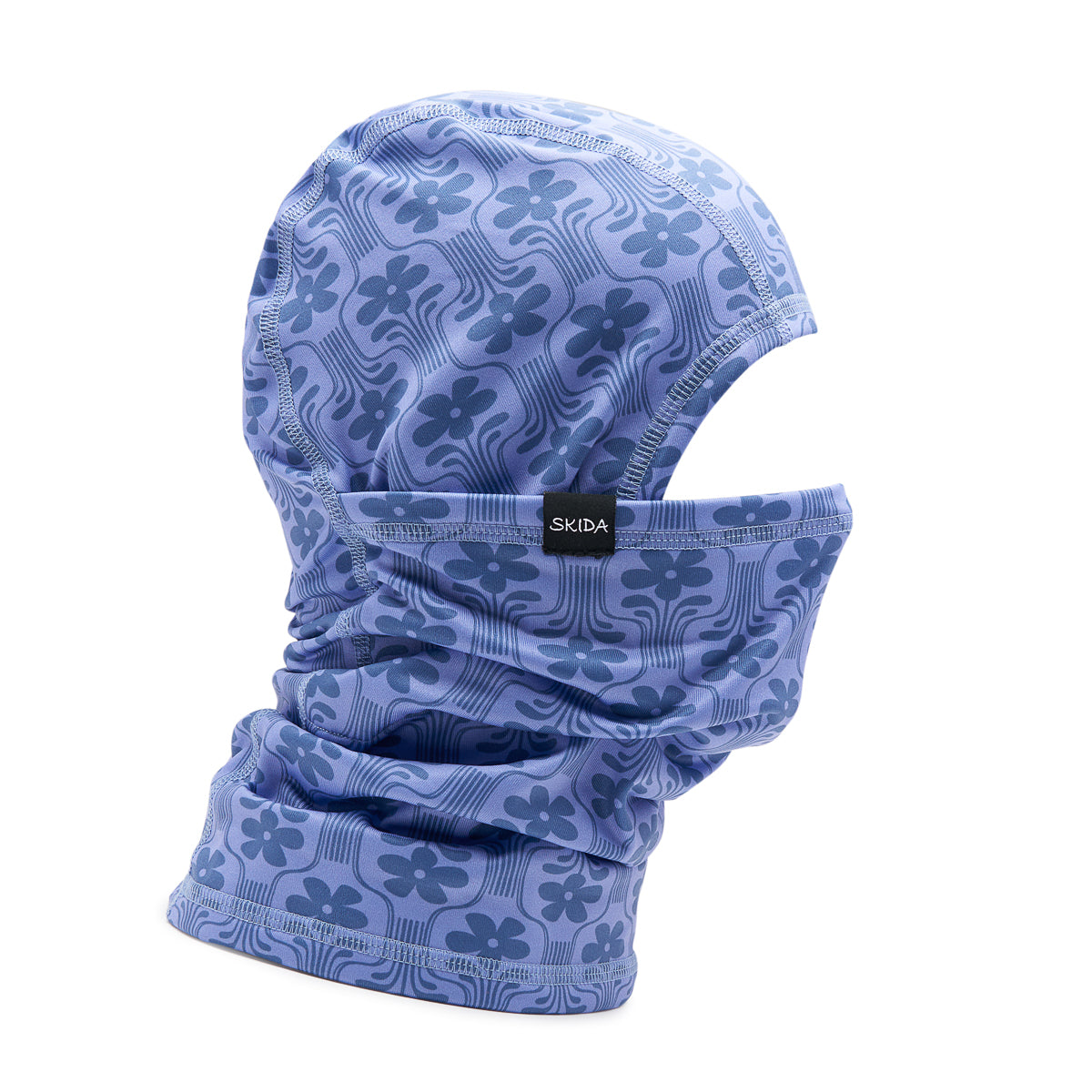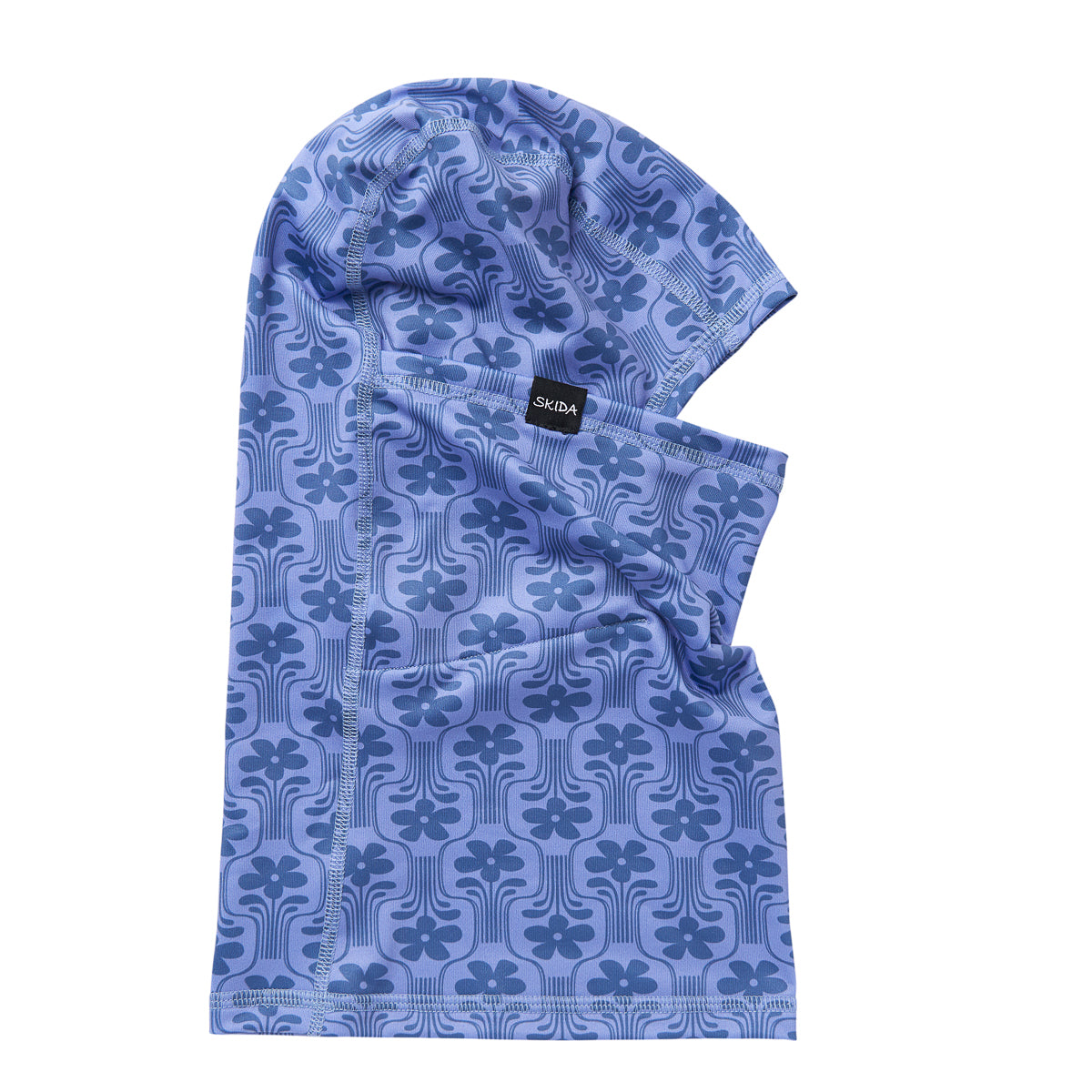 Wallflower | Balaclava
The Balaclava offers full neck and head coverage for long days in the outdoors. Inspired by deep turns and frigid powder days, we created a product that could keep up and dry quickly. Our sleek design paired with our signature breathable fabric is the ultimate combination of warmth and function. The hood fits seamlessly under a hat, helmet, or around the neck when not in use. Designed in Vermont. Made in the USA.
Wallflower's soft periwinkle tones bring an effortless feel to this monochromatic, retro floral. It's the calming presence we'd choose for the home office study, where we'd spend hours writing a memoir about a lifetime of adventures.
• Single layer hood and neck-cover for superior comfort and warmth. Brushed thermal poly-spandex fabric with moisture management and anti-microbial technology
• One Size Fits Most: 21" Head Circumference, 19" Neck Circumference, 6.5" Height
• UPF Rating of 50+