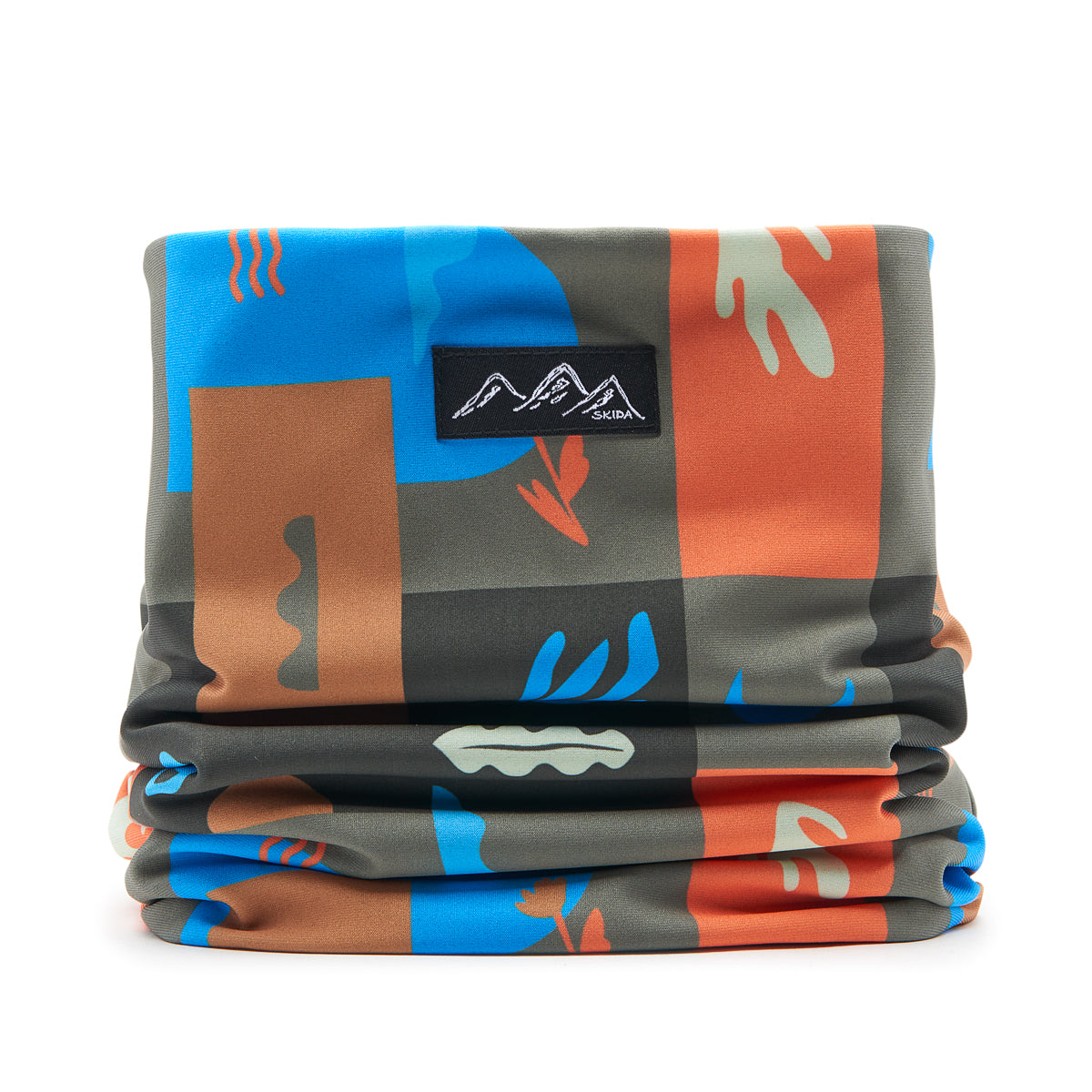 Sahara | Alpine Neckwarmer
The Neckwarmer keeps everything from your neck to your nose toasty and warm on frigid days. Our printed poly-blend outer fabric wicks away moisture, leaving the Polartec® micro-fleece lining dry and soft against your face. It is the perfect weapon for battling cold conditions. As always, made in Vermont.
Sahara was created by Vermont-based artist, Phoebe Lo and is anchored by her love of combining saturated and muted hues. Designed through a playful, escapist lens, this print embodies themes of transition and fluidity.
• Printed outer fabric: Poly-spandex jersey with MAX-Dri moisture management technology: 92% Polyester, 8% Spandex
• Lined with Polartec® micro-fleece:100% Polyester (made from 87% recycled materials)
• One Size Fits Most: 10" Width, 10" Height
• UPF Rating of 50+
Please note print may vary due to scale.