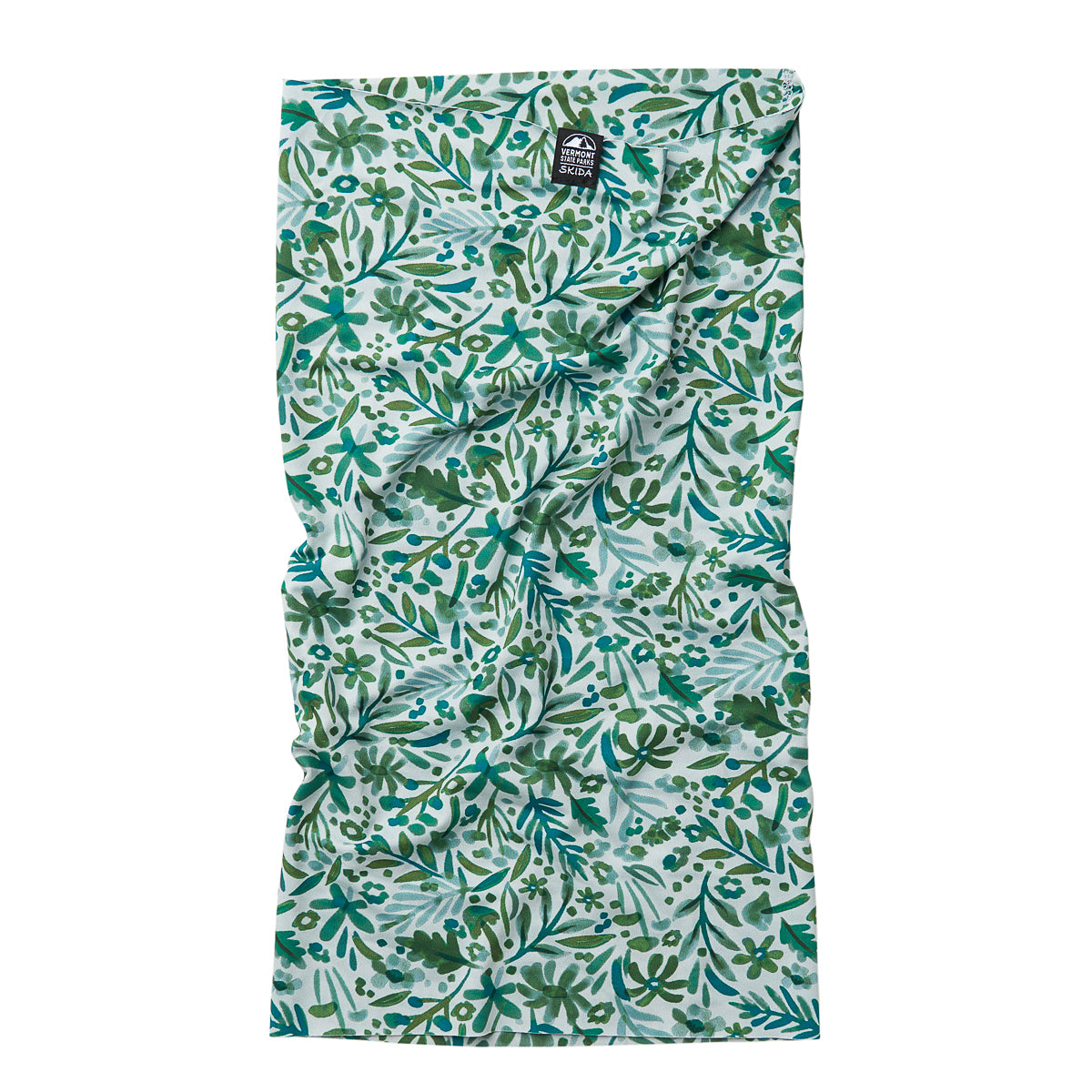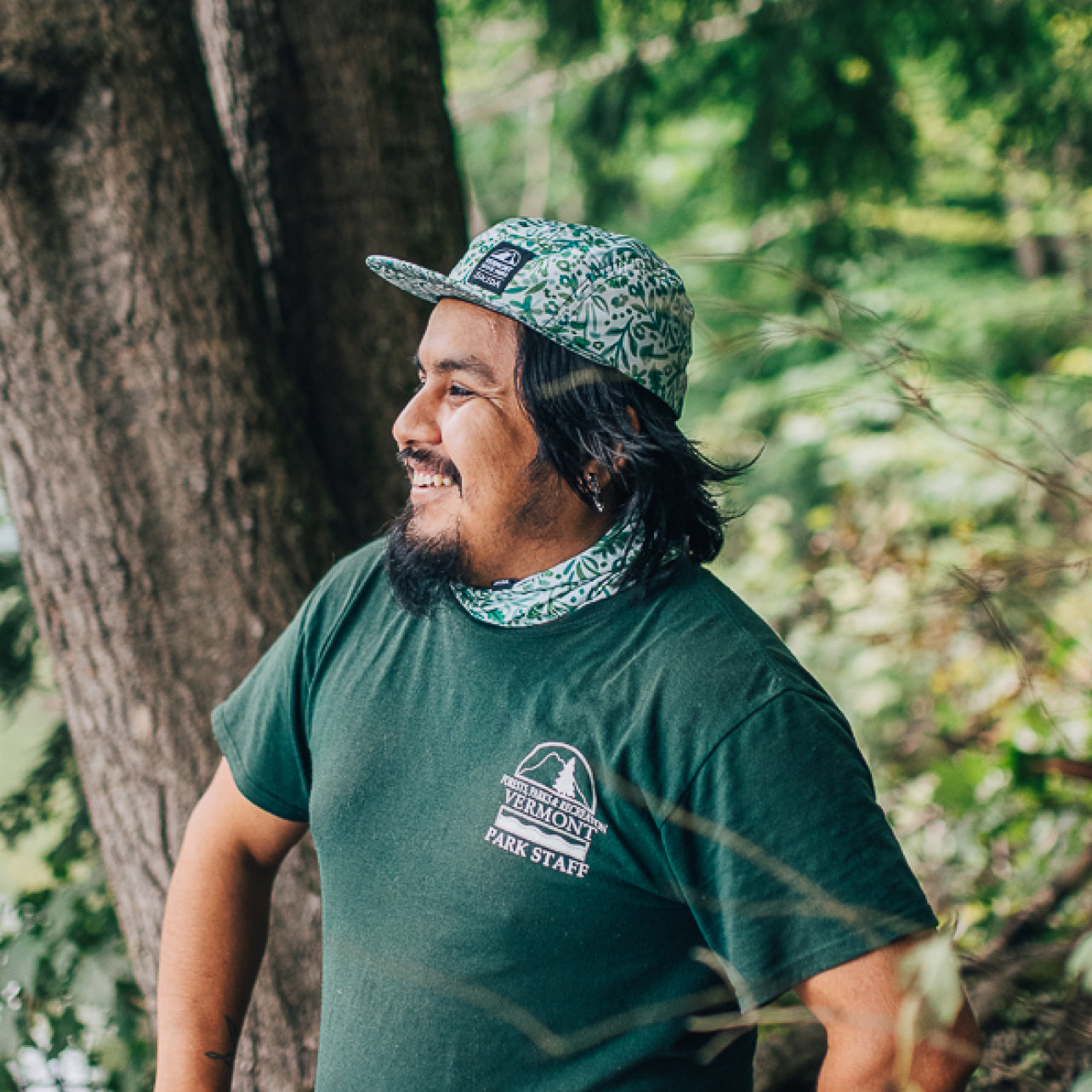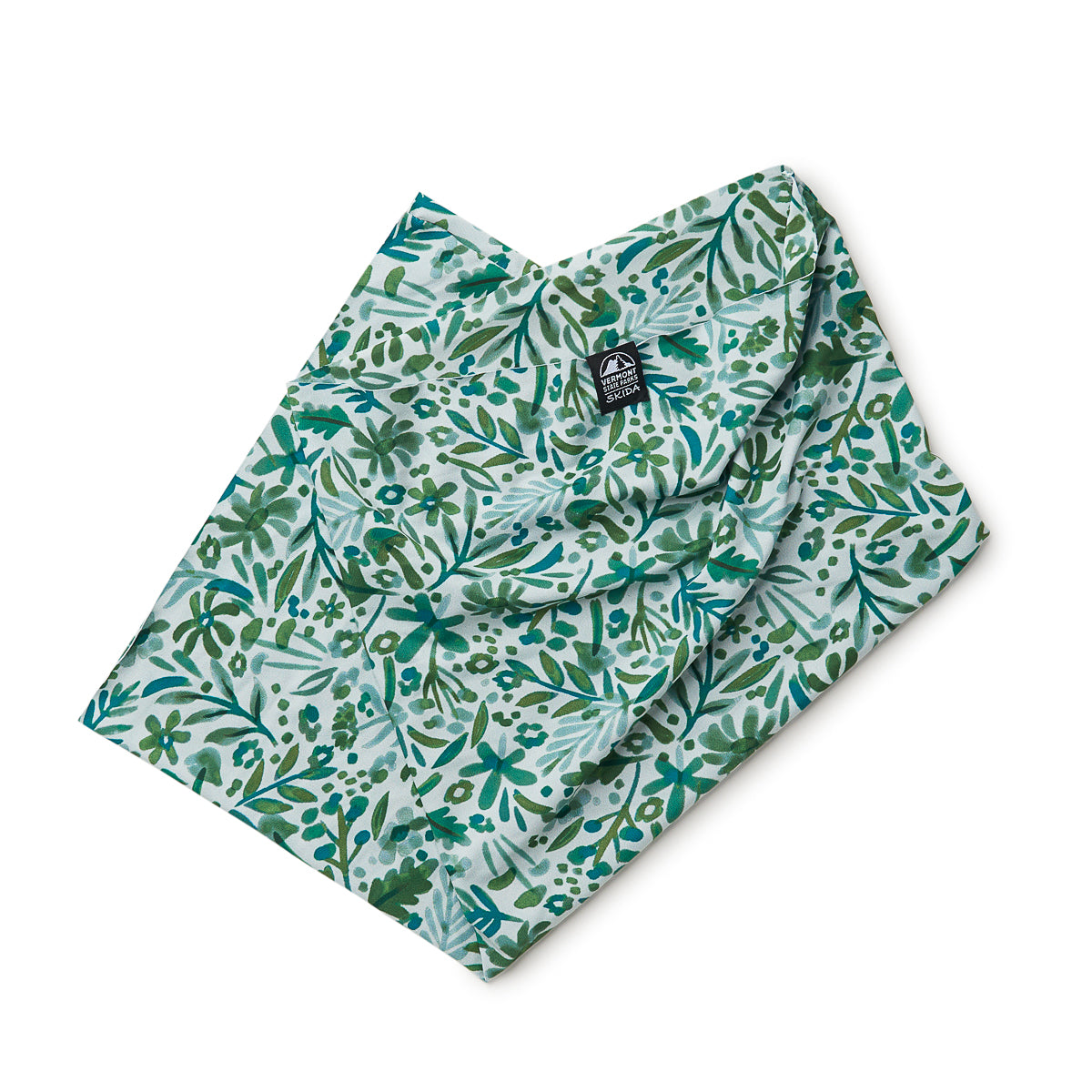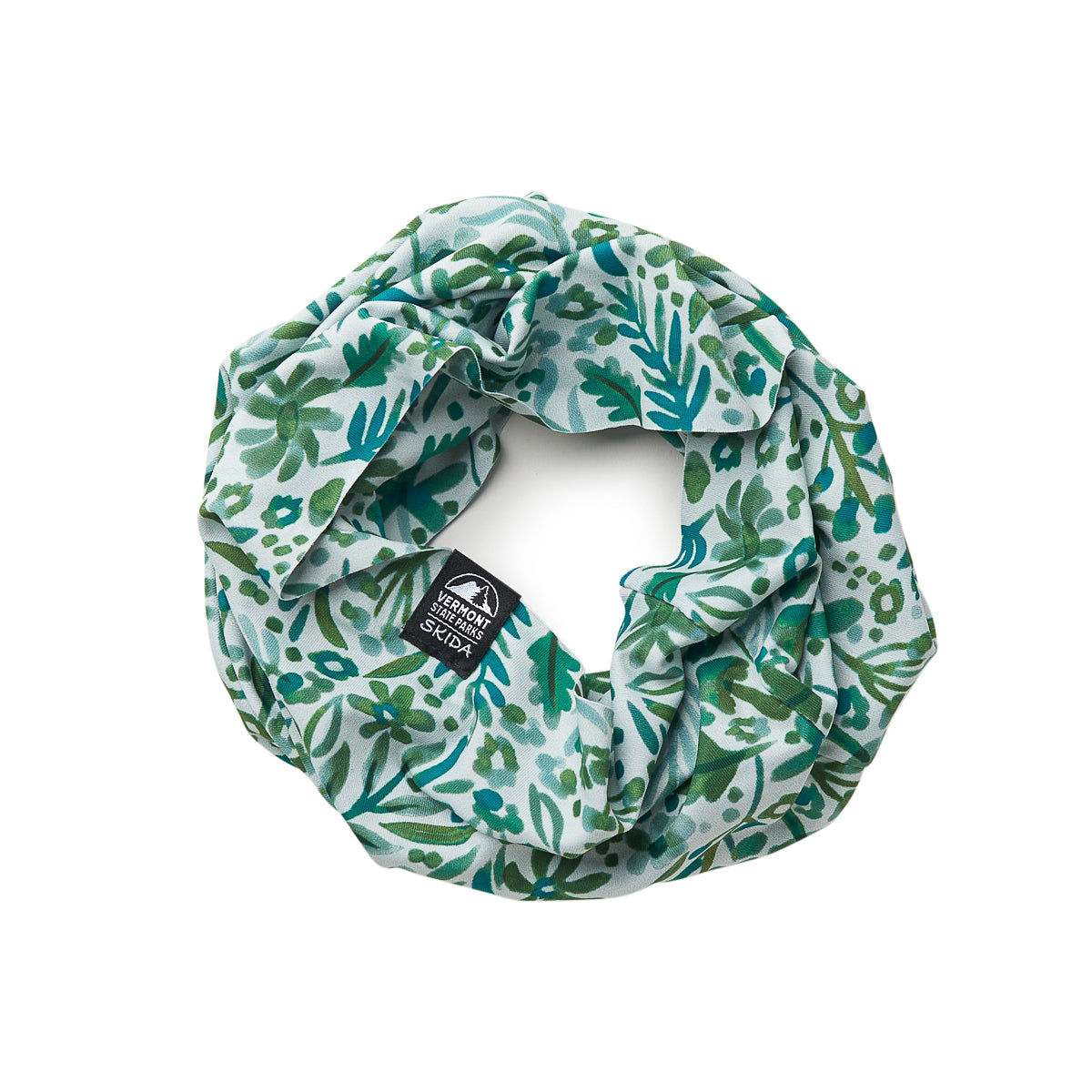 Elmore | Sun Tour
With color inside and out, the Sun Tour is a featherweight UV+ multifunctional neck tube made of our lightest, breathable, moisture-wicking fabric that feels cool next to skin. This extra-stretchy material gives this piece a flexible fit: fold it into a headband or pull it up as a sun-protective neck covering. It is great for clear days while on the water or under the sun. Made in Vermont.
Introducing our first collaboration print with Vermont State Parks, meet Elmore!
Designed to complement the official State Park uniforms and featuring the whimsical flora seen throughout our lush state. A portion of proceeds from Elmore will go towards continuing VT Park's legacy within the Green Mountain State. Read more about the collab in our blog.
• Jersey Poly-Spandex fabric with UV50+ sun protection and moisture wicking technology (90% Polyester, 10% Spandex)
• UPF Rating of 50+ 
• One Size
Please note print may vary due to scale.