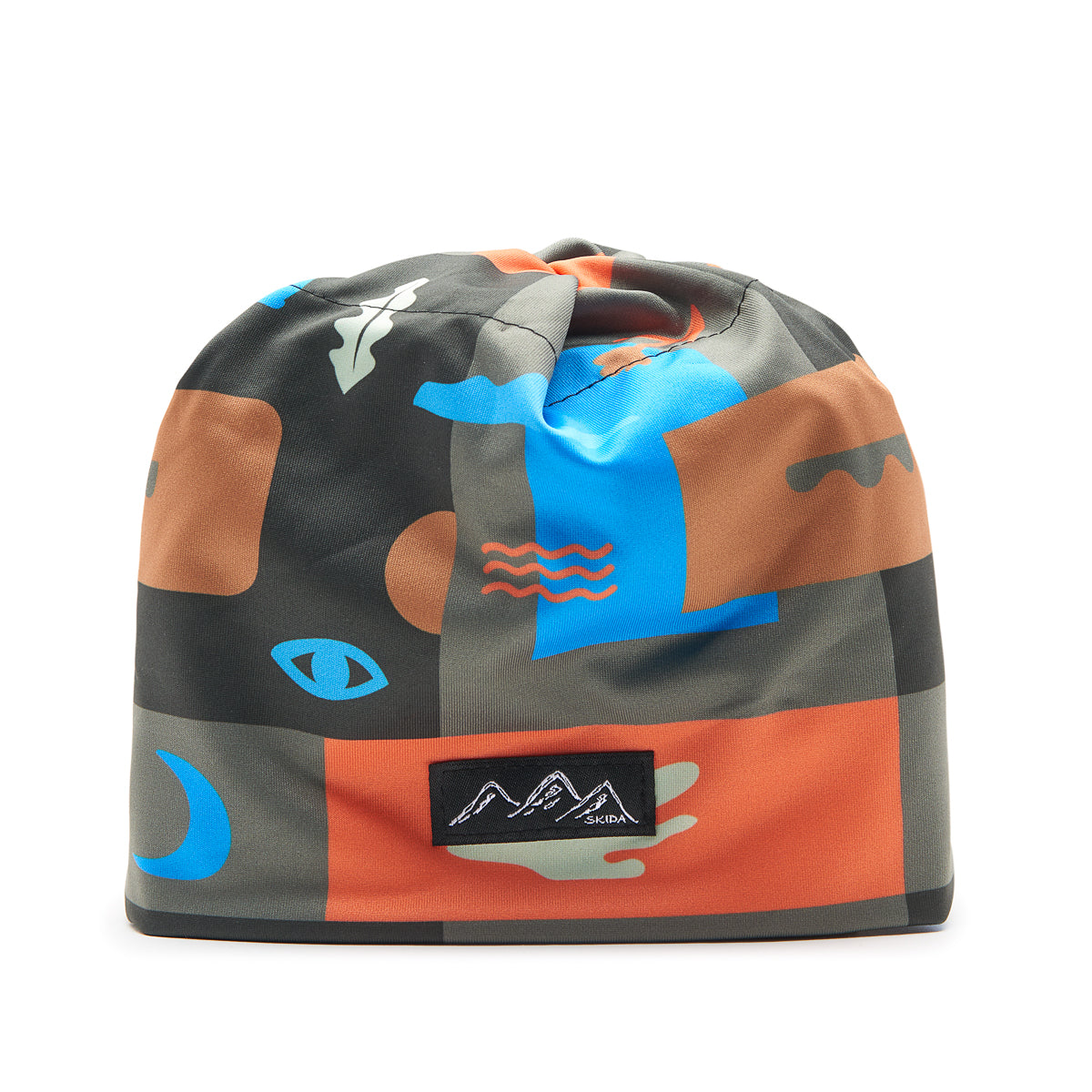 Sahara | Nordic Hat
The Nordic Hat was Skida's first-ever product! Designed originally for cross country skiing, it's lightweight poly-blend fabric is breathable and moisture wicking, keeping you comfy and dry while exercising. Easily stashed away in a pocket, it's ideal for skiing, running, and hiking, among other outdoor activities. The thin fabric allows the hat to fit comfortably under a helmet, too. As always, made in Vermont.
Sahara was created by Vermont-based artist, Phoebe Lo and is anchored by her love of combining saturated and muted hues. Designed through a playful, escapist lens, this print embodies themes of transition and fluidity.
• Poly-spandex jersey with MAX-Dri moisture management technology: 92% Polyester, 8% Spandex.
• UPF Rating of 50+
Please note print may vary due to scale.